How often should you wax your car? — explained
Learn the ideal frequency for waxing your car to maintain its appearance.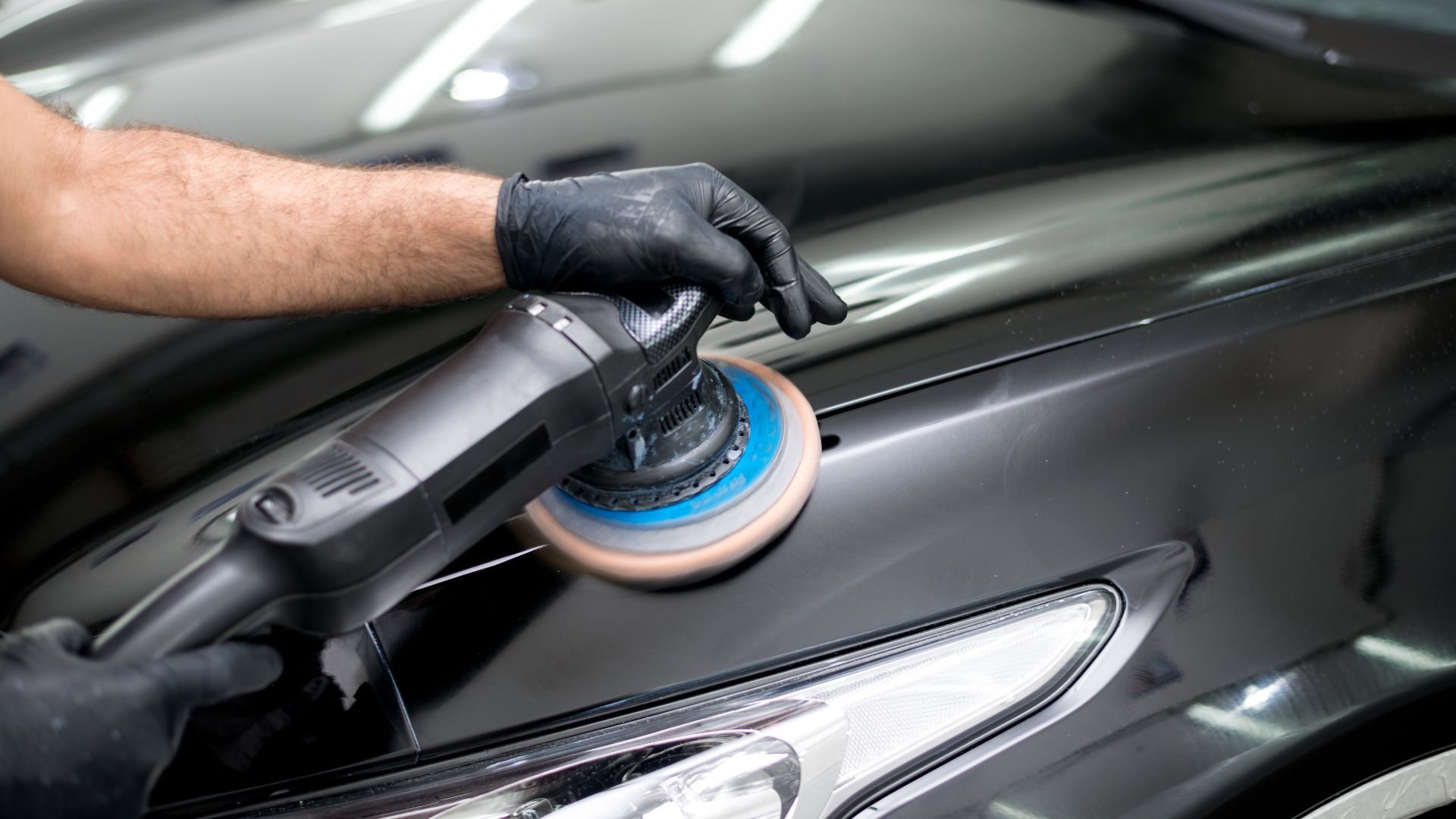 Our cars put up with a lot during their useful lifetime. Dirt, unburned fuel, additives, oil brake dust, cement dust, industrial pollutants, salt, rain, sun, and bird droppings are just a few of the contaminants that can cause significant damage to our automobiles. Unfortunately, we can't stop these particles from damaging our vehicles. However, we may prevent these particles from permanently residing on our car's exterior by regularly cleaning and waxing it.
You adore your car and want to protect its finish while improving its appearance. So you wax it, and you wax it frequently. However, excessive waxing wastes wax and consumes time, and it can also increase the likelihood of unintended scrapes when toweling it off. In general, you should wax your automobile at least once a quarter; however, several reasons can influence the frequency, including extreme weather conditions, the age of your car, and the type of products used.
How often should you get your car waxed?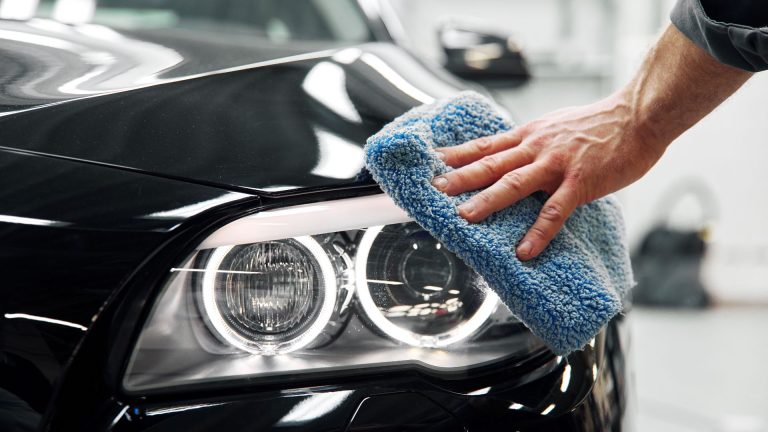 Wax for cars is a synthetic or carnauba product that gives a thin layer of protection over the paint on your vehicle. This thin layer of protection will help keep hazardous particles out of your car.
When waxing your vehicle, it is recommended that you do so twice a year, once before summer and once before winter. Apply this wax coating in the spring to aid with harmful UV rays from the sun and again just before winter to protect against road salt and snow. On the other hand, some folks want to wax their car up to four times a year.
As a result, whether it's terrible weather damaging your car's brilliant paint job or road grime making it unclean, we must ensure that we clean it regularly with high-quality car wash and cleaning products. A timely wash and wax are critical for your vehicle since they will avoid premature damage to the exterior and parts.
Factors to consider before waxing a car?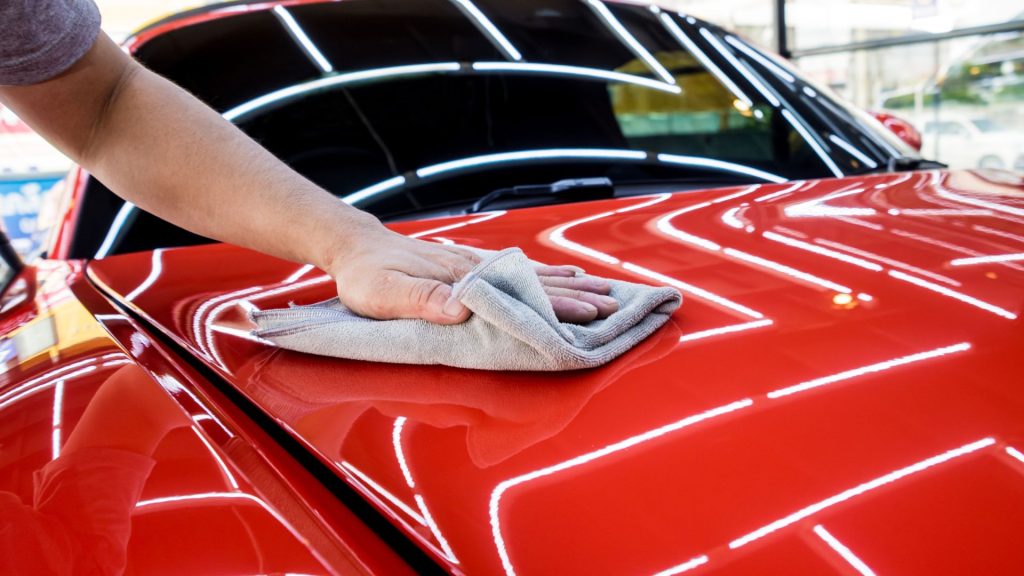 High-quality wax forms a protective layer over the car's clear finish, shielding it from most contaminants. We'll go over how often you should wax your automobile and what elements decide whether or not it needs to be waxed.
Extreme heat
Because heat and UV rays from the sun destroy the wax on your automobile, you should wax it twice a year, once in June and once in August. If you reside in a scorching climate, such as Arizona, you should wax your car once a month during the summer to keep it safe. To enhance your protection, polish your automobile at the beginning of April as well.
Extreme cold
If you reside in a cold climate, such as the Midwest, you are familiar with the challenges that come with winter, such as traffic, shoveling, and, of course, the cold temperature. You should add wax to your list of winter annoyances.
It should come as no surprise that road salt degrades wax, but the jagged edges of ice that fall during ice storms can also destroy your wax. Sitting beneath layers of snow after a storm can also shorten the lifespan of your wax, not to mention how horrible it is for a wax job to scrape the accumulated snow off your car.
To be ready for winter, polish your car around the beginning of November. If your neighborhood is having a particularly harsh winter, try waxing your car once a month. However, you need a spacious garage to wax your car during a snowstorm. You will need to have your automobile waxed by a professional during the winter.
The age of your car
The car's age and how well you've maintained it over the years can also impact how frequently you need to wax it. A new car will not need to be waxed as often as an old one. Furthermore, if your vintage automobile has become dingy and scratched, you must wax it regularly to restore its original condition.
Geographical location
When determining whether to re-wax your car, consider the environment. For example, if you frequently park your car beneath a tree, in an open space, or near the ocean, you'll need to keep the vehicle's wax topped up to protect it from tree sap, ultraviolet rays, and salt, respectively.
Furthermore, if your car is continuously exposed to harsh weather or spends more time outside than in garages or inside settings, you should wax it every three months.
The type of product used
The frequency with which you should wax your car is also affected by whether you use carnauba wax or polymer sealant. Carnauba wax provides a great-looking shine for a short time, roughly four to six weeks. In contrast, polymer sealants can last up to four months but do not provide the same gloss as carnauba wax. You can also consider some options including the ceramic coat benefits to preserve that waxed shine of the car without too frequent waxing.
If you want to give your car that shiny showroom appearance, use carnauba wax, even if it means waxing it only once every one and a half months. Otherwise, a generous coating of polymer sealant will suffice.
How do you know if your car needs wax?
Car wax products are essential for keeping your car's brightness and glossiness. Deciding whether your vehicle requires re-waxing can be difficult because the protective layer disappears gradually, and the shine fades so slowly that it is unnoticeable to the naked eye. Sometimes you can consider other options, and having car buffing explained may help you prevent having to deal with more complex procedures.
However, Water droplets are a simple technique to determine whether your vehicle requires waxing. Water has low adhesion forces with a freshly waxed car; therefore, water cannot wet the vehicle and instead produces water beads or droplets on its surface. If water does not form lovely beads when sprayed on the car, it needs waxing again, and the previous wax has faded.
How long does car wax actually last?
It's difficult to predict how long your auto wax will last because it depends on various factors. A poorly applied wax job can last only a few weeks, whereas a skillfully (or professionally) executed wax job can endure for several months.
As previously said, bad weather not only means your vehicle requires additional protection but also that your wax will wear down faster. Even frequent bird poop on your car can shorten the longevity of your wax. Keeping your car clean is an excellent method to extend the life of the wax, but it also breaks it down.
We recommend sticking to a fortnight clean if you're wondering how often you should wash your car. Keeping your automobile in a garage or shaded area can significantly affect how frequently it needs to be cleaned and how well it is protected from the weather.
Can you wax your car too much?
Unless you're waxing your automobile every week, it's doubtful that you're waxing it too frequently.
However, your wax has a limit to how much it can do, so you could spend hours reapplying wax layers when the previous one was okay. Too many coatings can cause wax buildup, making your automobile hazy and dirty.
Many waxes work better starting with a wax-free base, so it'll be much more time-consuming to regularly clean the previous wax from your vehicle to start fresh. Aside from extraordinary conditions, your car probably doesn't require waxing every other week, so doing it nonetheless is wasting a lot of your valuable free time.
Our take
Many factors influence how frequently you should wax your car. The type of wax, application technique, ambient circumstances, and driving habits will all influence how long the wax remains on the paintwork, affecting how often you should wax your car.
Identifying a single aspect with the most significant impact is difficult. The type of wax used is the simplest of these variables to modify, which means it is the most crucial aspect in choosing how frequently you should wax your car.
You should wax your car regularly if you want to protect your paintwork, make car cleaning easier, and get a bit of additional shine.
When should you not wax a car?
Any day that exceeds 80 degrees is not a good day to attempt to wax your car. While waxing, avoid exposing your car to direct sunshine and extreme heat.
Is waxing a car worth it?
Though waxing your car can assist in keeping the factory-fresh gloss, its primary function is to protect it. It helps to maintain the paintwork of your automobile and keeps it looking beautiful for longer.u003cbru003eu003cbru003eCar waxing can be time-consuming, but the thrill of seeing your freshly waxed car and knowing it's preserved for months to come is always worthwhile.
What happens if you don't wax your car?
By not waxing your car, you are increasing the likelihood of these corrosive substances ruining the clear coat (the finish on top that covers the paint) and exposing the paint beneath. You're also making it more difficult to clean the car.u003cbru003eu003cbru003eFurthermore, if you don't wax your automobile, tiny marks will remain on the surface, potentially exposing the paint to deterioration over time. Plus, not waxing your car means missing out on driving around in a shiny, new car.
Can you wax over imperfections?
There's no reason why you can't wax over minor flaws like scratches and scuffs on your car. Waxing over them, however, will neither eliminate nor conceal them. To create a sparkling, shiny vehicle, ensure defects are dealt with before you begin waxing.