Continental TrueContact Tour review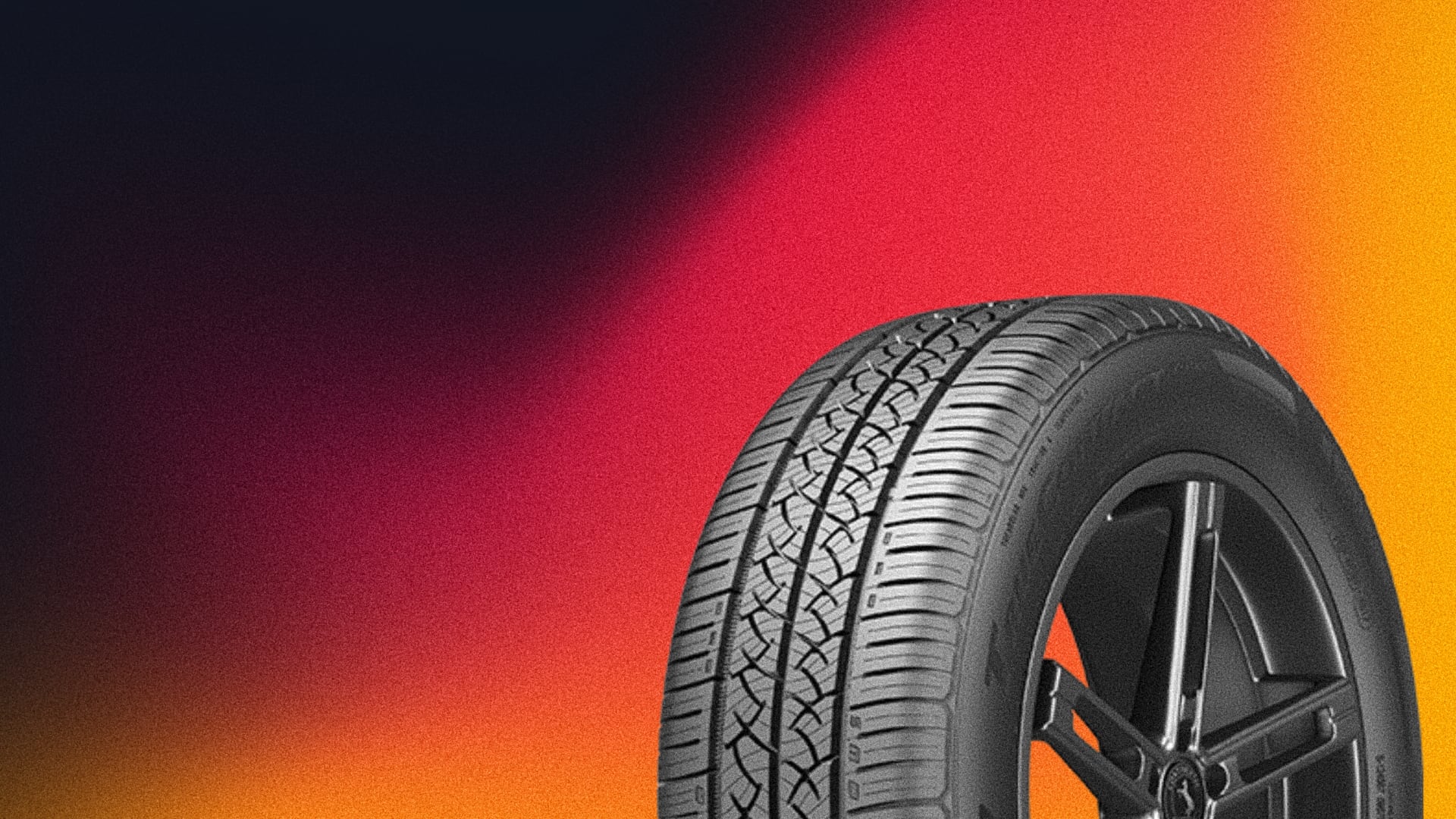 REREV may receive a commission for purchases made through links on our site. Learn more.
Let's be honest, when it comes to choosing the best all-season tires for your car, most of us have no idea where even to start.
The general situation you're likely to find yourself in will be down at the local tire store, scratching your head, as the tire store employee enthusiastically rambles away. Finally, you end up buying a tire that is more beneficial to the store's surplus stock inventory or the owner's back pocket, than it is for you and your car.
Thus, taking the time to research and select the right tire for your car is essential. It can impact many vehicle ownership factors, including safety, drivability, comfort, fuel economy, maintenance costs, and even resale.
To assist you in this quest, our Continental TrueContact Tour review will highlight key aspects of this tire that you should consider.
Here in this review, we are going to cover Continental's long-lasting, robust, all-season offering, the TrueContact Tour. We hope to provide you with as much information as possible, so you can make the right choice on how you are making contact with the road.
So, let's start with what makes this tire worthy of the Continental name stake.
Recommended
Continental TrueContact Tour
Continental TrueContact Tour offers a refined driving sensation over dry and wet roads with noise reduction technology and an extended mileage warranty and tire longevity that beats the competition.
Purchases made through links on our site may earn us a commission.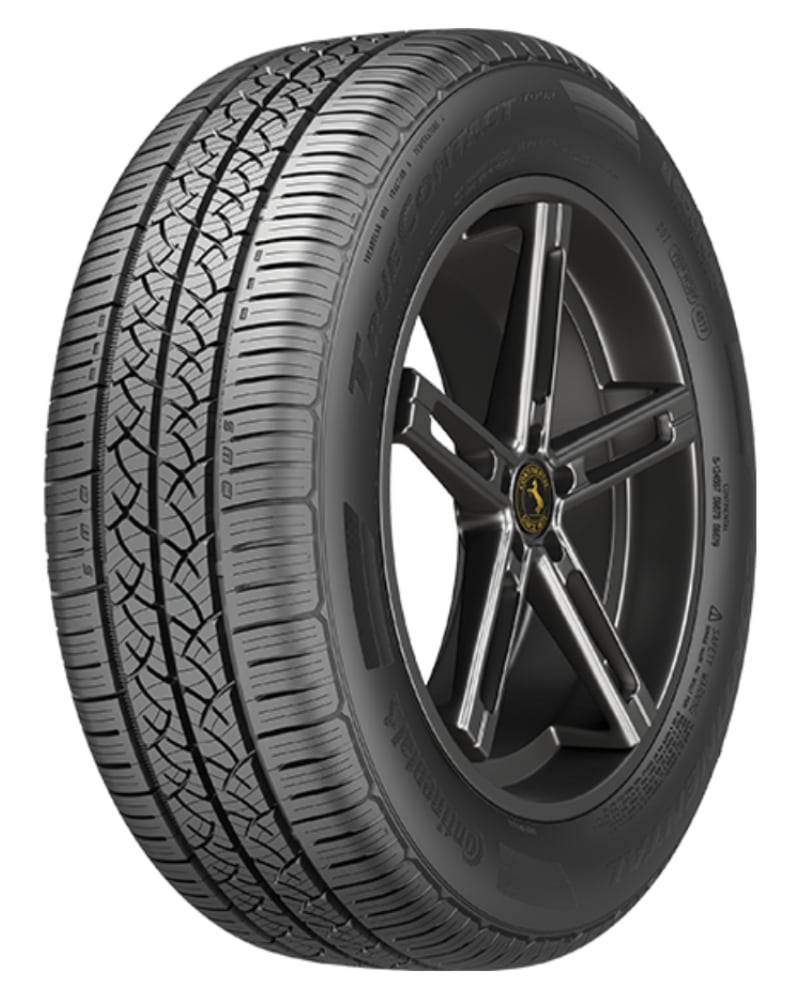 Key technologies
Continental tires have 150+ years of experience manufacturing tires and truly shine with the technology included in the TrueContact Tour. The key technologies employed in this tire are really quite impressive, with temperature-activated compounds that ensure your safety throughout the seasons.
Saline+ additive is a key ingredient in the compound for the TrueContact Tour, reducing stopping distances while maximizing grip on wet slippery roads. All while the ecoplus+ Tg-f polymers reduce rolling resistance and tread wear while increasing fuel economy, this provides a great driver feel in varying conditions.
Safety features
Safety isn't just about grip, turning, and stopping in emergencies. Continental's comfort ride technology deserves praise for reducing road noise and providing top-level comfort. It achieves this by reducing vibrations resonating from the road to the passenger cell, thus reducing driver fatigue.
The TrueContact Tour also has Quickview indicators that will advise you when the tire is no longer performing optimally in dry, wet, or snow due to its tread wear. On top of this, an alignment verification system will actively alert you when it's time to check your car's wheel alignment.
Speed rating
The TrueContact Tour comes in a wide range of diameter, profile, and width combinations, giving it the ability to fit a wide range of vehicles that utilize rim diameters from 15″ through to 19″.
Depending on the combination, you can expect a T (118Mph) or H (130Mph) speed rating. The speed rating of a tire indicates the optimal speed at which it can travel without causing harm to the tire or driver.
Treadwear and durability
An excellent standout with the TrueContact Tour is its treadwear and durability. This company is consistently advancing its product offering in this space, with the TrueContact Tour showcasing this by returning an impressive 27% better result in the treadwear and durability stakes over the original TrueContact.
Continental backs its product with an 80,000-mile treadwear warranty, while independent testing has actually seen results of up to 95,000 miles returned before requiring replacement.
Something important to note is that the tire boasts a symmetrical tread pattern, therefore it isn't a directional tire, this allows rotation to all four corners of the car. When combining this with an alignment verification system and proper maintenance, you have all the tools to squeeze every ounce of value out of this all-season tourer.
Maintenance indicators
Gone are the days of sticking your finger in the tire groove, feeling the indicator, and guessing when it's time for maintenance or replacement. By Continental deploying DWS Quickview indicators, you will have peace of mind knowing how your tires are performing in various conditions.
So how does it work? The tire has the letter "D" for Dry, "W" for wet, and "S" for Snow embossed on the tread face. This letter will correspond with the engineered tire grooving, fading over time, and eventually being removed through road contact. This shows you when the tire is no longer operating optimally in the corresponding driving condition.
Your alignment verification system will also come into play in your maintenance schedule, with a Quickview indicator allowing you to see when the vehicle requires alignment. Displayed through rectangles molded evenly on the outside of the tire. Simply, if there are more rectangles on one side of the tire than the other, it is an indication that the vehicle requires alignment.
Wet traction performance
Wet weather driving conditions are likely to be the primary altered or dangerous driving condition that most of us encounter. At the same time, mid-drive changes in weather, rainy days, or even melted snow significantly alter how our car makes contact with the road.
Continental has a long history of building tires that excel on wet and slippery roads. And you would be correct in assuming that this Tire is superior in handling wet weather conditions.
The temperature-activated compounds – saline + polymers – and grooved hydroplaning resistance make the Continental TrueContact Tour one of the best all-season touring tires.
While other tires begin to lose their credibility as the sun disappears behind the clouds, the TrueContact Tour starts to shine. With best in segment stopping distances, you won't see dramatic differences in your cornering, steering feel, or road balance. It's also great to know that the Tire has your back in a hydroplaning scenario, providing resistance and calculated control while regaining positive traction.
Dry traction performance
After all the accolades for performance while driving in dangerous conditions, treadwear durability, and functionality. This is an area where the TrueContact tour isn't leading the pack. While it does provide the hallmarks and performance that you would expect from a high-tier tire manufacturer, there are more prominent winners in the touring all-season segment.
The tire could be better when pushed to its limit in high-speed cornering, extreme braking, or acceleration. In saying that, we think this is a scenario of "what exactly are you trying to achieve with this tire"?
Within this segment of all-season touring tires, finding a balance between the varying extremes in driving conditions is what is paramount. Ask yourself the question of what's most important to you.
For example, if you want superior acceleration, braking, and cornering on a warm summer's day, you will require more surface area, less molded grooving, and a softer compound.
Unfortunately, due to this fact and some universal rules, you will need to compromise your tire longevity and ability to drive in the other three seasons. Driving in these other seasons requires multi-faceted molded grooving plus harder compounds to remain safe and functional.
Snow traction performance
The TrueContact tour performs amply in light snow, taking advantage of its temperature-activated functional polymers when the temperature gauge drops below 0.
Braking distances, handling, and traction align with the segment, though they are far from spectacular. In heavy snow and Ice, you will need to move away from all-season tires and have specialized snow tires fitted to ride out the winter.
Off-road traction performance
Do you really think you should be taking your Alfa Romeo Giulia, VW Passat, Chevy Malibu, or Toyota corolla off-road? Neither do I, passenger cars, and alas, passenger car tires are poor off-roaders.
It will do what it needs to on gravel, maintained tracks, and inch-thick mud but isn't going to help you win the Rallye Monte Carlo. Take note that it's important if you are driving regularly off-road to keep an eye on how this affects the integrity of your tires.
Noise and comfort
Continental seems to have found a more than adequate solution to a problem that usually plagues tires that require stiffer side walls, multi-functional tread patterns, and harder compounds. By employing the TrueContact Tours comfort ride technology, it works to reduce vibrations distributed into the cabin. When you combine this with minimal road noise, the TrueContact tour outperforms the majority of its competition in this segment.
Competitors and alternatives
There are multiple options in this segment to choose from, all providing their own pros and cons. Other tires and manufacturers worth investigating include:
Firestone Precision Touring
Goodyear Assurance TripleTred All-Season
Michelin Defender T+H
Pirelli P4 Four Seasons Plus
Falken Euroall Season AS210
Bridgestone Weather Control A005
Price range
Price ranges vary depending on the rolling Diameter, width, and profile, starting with the 15″ 185/65R15 through to the 19″ 235/55R19.
You can expect a price point between $120.99 – $232.99 per tire. For the month of June, Continental is offering a Visa prepaid credit to the value of $70 when you purchase a set of four selected Continental tires.
Warranty
Continental offers a comprehensive warranty and unique benefits to its customers, provided through its Total Confidence Plan. It's important to register with the plan via Continental's website to obtain the full benefits. Terms and conditions apply.
The total confidence plan includes:
Mileage warranty up to 80,000 miles
Limited warranty of 12 months if the tire becomes unserviceable
Road hazard coverage
Flat tire assistance
A customer satisfaction trial of 60 days
Emergency trip interruption coverage
Our take
There are many factors that we need to take into consideration when reviewing any product. Primarily we think it's very important to determine some key factors and assess how successfully the product serves its intended market, for instance:
What is the segment that the product is attempting to service?
What specific factors does this product need to fulfill to serve its market correctly?
Does the product achieve this, and how successfully?
In the case of Continentals TrueContact Tour, we believe they have hit the nail on the head with their All-season touring offering.
When needing a tire that has the ability to operate in all four seasons and provide safety, stability, durability, affordability, and functionality over a wide range of seasonal extremes. Continental has met the market and its intended client base perfectly.
When it comes to an all-season all-rounder that is completely fit for purpose, the TrueContact Tour leads the pack and should be at the top of your shopping list.
REREV may receive a commission for purchases made through links on our site. Learn more.