What causes tire cupping? — how to prevent it
Explore the surprising factors behind tire cupping.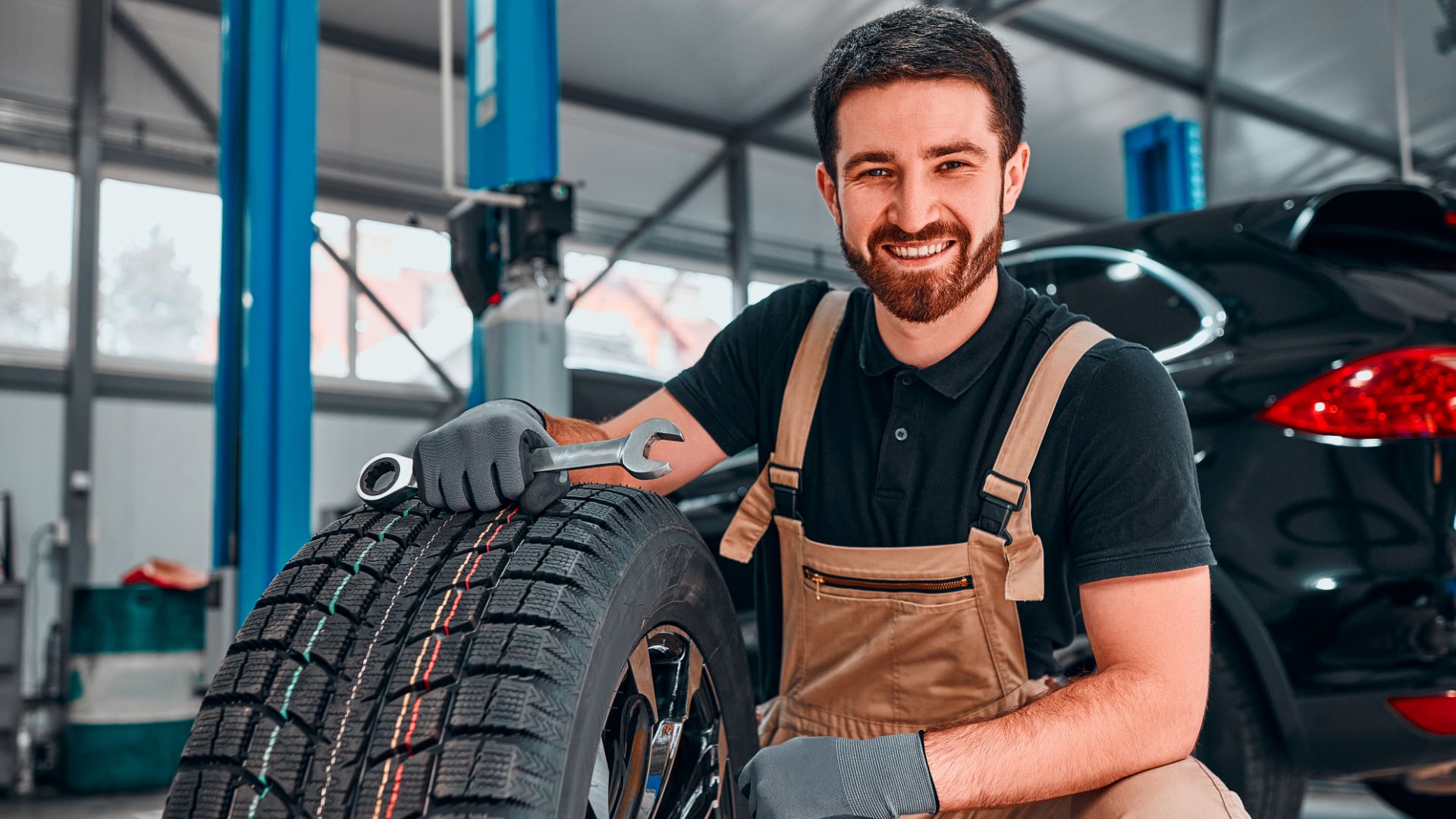 Tires aren't just a concern for drivers due to their higher price, but also because of driving safety. If you have adequately treaded tires, you won't have to worry much about sliding and losing vehicle control. In that sense, facing irregular tire wear can lead to serious trouble, both price-wise and concerning traction.
If you notice such a problem, you might ask yourself – what causes tire cupping? Tire cupping can be caused by poor tire balancing or rotation, suspension parts fault, or tire construction problems. Still, it might manifest differently depending on the root cause, so we'll go over the crucial details.
What does it look like if you have cupping tires?
While tire cupping can be defined as a deformity in tire tread layout and a matter of irregular wear, things are not as simple as they sound. Before we get into causes and fixes, you must be familiar with the matter and able to recognize it, should this problem occur with your tires.
So, what does tire cupping look like? Well, it appears as tire tread deformation and the tread won't appear as even or flat when looking at a tire from the side. Instead, you might notice dish-like deformations, bumps, and raised treads.
Because of this, it's even more dangerous than "regular" uneven tread which appears when certain tread blocks wear off more than others. Either way, if you notice this odd appearance of your tires, the first thing you should do is stop driving, especially on icy and slippery roads.
The tire tread needs to be even to give you complete traction and you need to have an optimal tire tread depth. So, cupping tires are dangerous as it affects your driving stability and handling.
Reasons behind tire cupping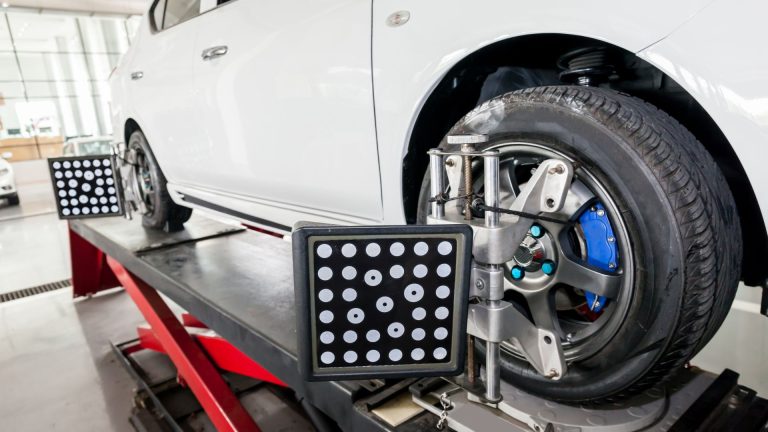 As mentioned, there's not a single defined reason why tire cupping happens. It could be one of several things, and these are the most frequent causes of tire cupping:
Wheels out of alignment
Lack of tire rotation
Problems with suspension parts
Tire construction problems or poor tread materials
The main problem with tire cupping is that regardless of the cause, you'll get extremely high and low points of the tire's contact patch. Once this happens, you can't have proper traction performance, and even at a lower speed, it could be dangerous and trigger steering issues and potential tire sliding.
Especially over icy or wet roads, there's an increased risk of hydroplaning which occurs when your tires lose the ground traction under a layer of water. As you can see from our Mastercraft tires review, tire brands are doing their best to prevent this risk by using deep tread grooves. Still, damaged or uneven contact patches caused by tire cupping could eventually lead to your car going out of the lane, so it's crucial to deal with it as soon as possible.
Recognizing the signs of tire cupping
The first step towards preventing damage done by tire cupping is to recognize this problem on time. There are several signs of this issue happening with your tires, but the most notable one is the visual aspect. You can see the signs of tire cupping on your car by thoroughly inspecting the tire tread.
If it seems irregular with some tread points being higher than others and the patch seeming scooped, it's a clear indicator of tire cupping.
Besides inspecting the tires by taking a closer look, you can also pay attention to how your tires behave while driving. If you notice tires pulling to the side or unbearable shaking and vibrations while driving, it could be due to tire cupping.
Of course, it's also a regular sign of unbalanced tires, but having your tires poorly balanced leads to cupping itself, so it's worth checking the tires out up close. Finally, you'll probably experience some noises while driving in case of tire cupping.
If you end up hearing an increasing noise as you drive faster, and the car doesn't seem to have proper balance in the tire contact patch area, you can suspect a cupping problem.
Ways of preventing tire cupping problems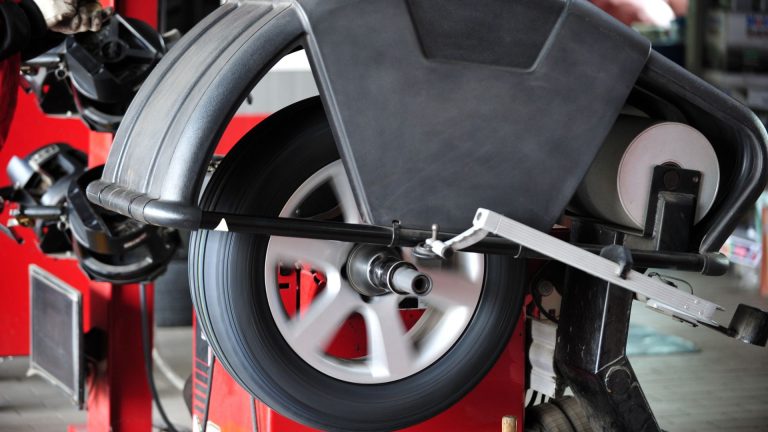 Now that you know how it looks and how to recognize tire cupping, you are equipped with the knowledge to deal with the situation. To ensure maximum driving safety and stability, there are several ways of taking care of the situation and preventing the problem.
Regular maintenance and tire pressure inspections are surely the main ways in which you can deal with tire cupping. If you notice signs of irregular wear or lower tire pressure during an inspection, you should do one of the following things for tire cupping prevention.
Apply proper tire balancing and alignment
Most drivers are wondering about the matter of tire balancing vs alignment and often confuse the two terms for the same thing. Still, these are not the same actions, and tire balancing includes checking the weight distribution around the wheel circumference.
Proper weight distribution ensures even tire wear, and you should balance the tires after every other tire rotation. That's why it's important to rotate the tires and balance them occasionally to spread the tread wear evenly and prevent cupping.
On the other hand, the alignment includes adjusting the relation between the wheel and suspension to correct the angle at which the tires reach the road surface. So, it's not the same as tire balancing and rotation, and it should be done to avoid tire cupping caused by the wrong tire rolling angle.
Check your car's suspension components
If your car feels like a bumpy ride, it's possible that it has some problems with the suspension parts and this further leads to tire cupping. To deal with this issue, you should have a mechanic inspect your shock absorbers and other suspension components.
These include the bushings and struts as well, and if the suspension is off, it could cause tire cupping due to sudden changes of pressure points on the contact patch. If the pressure isn't evenly spread over the contact patch of the tire, you won't only deal with potential cupping, but also with other issues leading to uneven wear.
Choose a matching set of tires for your vehicle
Another reason why you might spot tire cupping is if you buy poor tires made with bad tread materials. Tire casing and the construction also play a significant role and if the steel belt within tire construction can't provide proper support, it could lead to tire cupping.
Of course, buying a high-quality set of tires is a bit more expensive, but you'll be saving in the long run and preventing treadwear damage like cupping.
Our take
If you've been dealing with treadwear damage and problems with irregular wear, you've probably wondered "what causes tire cupping". Well, we hope that this guide has provided insight into tire cupping as a problem, what causes it, and how you can deal with the issue.
More importantly, you'll now be able to prevent the cupping problem and save your tires from damage to make them last a mile longer.
How do you keep tires from cupping?
You can keep your tires from cupping by rotating tires, balancing after every other rotation, and ensuring proper wheel alignment and other suspension part checkups to make sure that the tires are rolling with the right angle and pressure distribution.
Can bad shocks cause tire cupping?
Yes, bad shocks can cause tire cupping since the pressure points on the contact patch won't be evenly spread and the bumps could lead to tread damage.
How do you fix wheel cupping?
You can fix wheel cupping by balancing tires and doing a wheel alignment but if the cupping has advanced severely, you'll still have to change the tires.
Do cupping tires need to be replaced?
Yes, cupping tires need to be replaced in most cases unless the tread can be repaired if you spot irregular wear at the early stages.