Tire balance vs. alignment — what's the difference?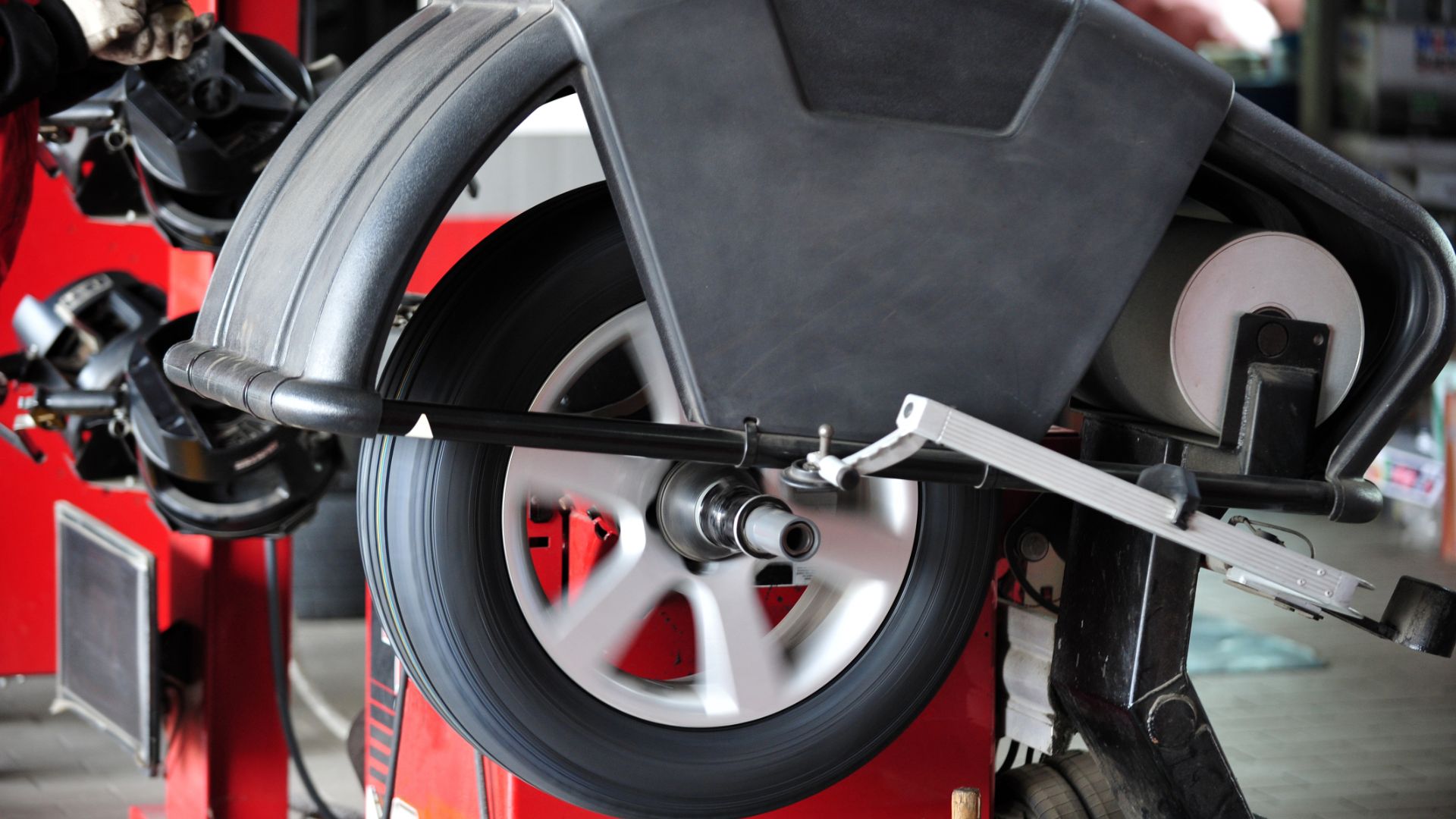 There are several misconceptions concerning tire balancing vs. alignment, and people easily confuse tire alignment with tire balancing. Although tire alignment and balancing serve the same purpose of contributing to a smoother ride, they are pretty different.
It is important to note that wheel alignment and wheel balancing are essential for any car's smooth operation. Choosing one over the other when there are apparent signs of alignment and balancing can lead to severe problems. Let's look at the differences between tire alignment and balancing, and how to know when your vehicle needs them.
What is the difference between tire balance and tire alignment?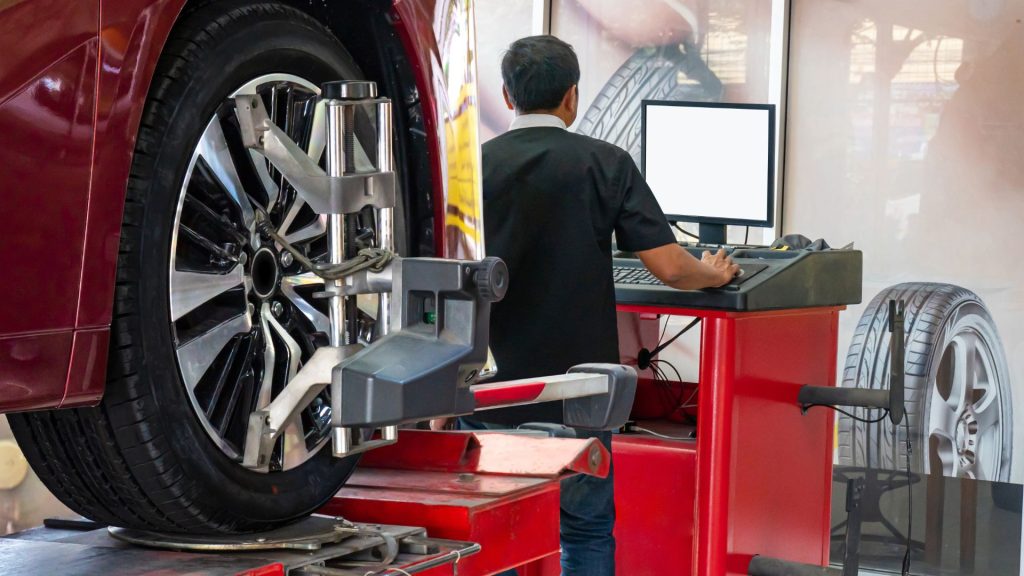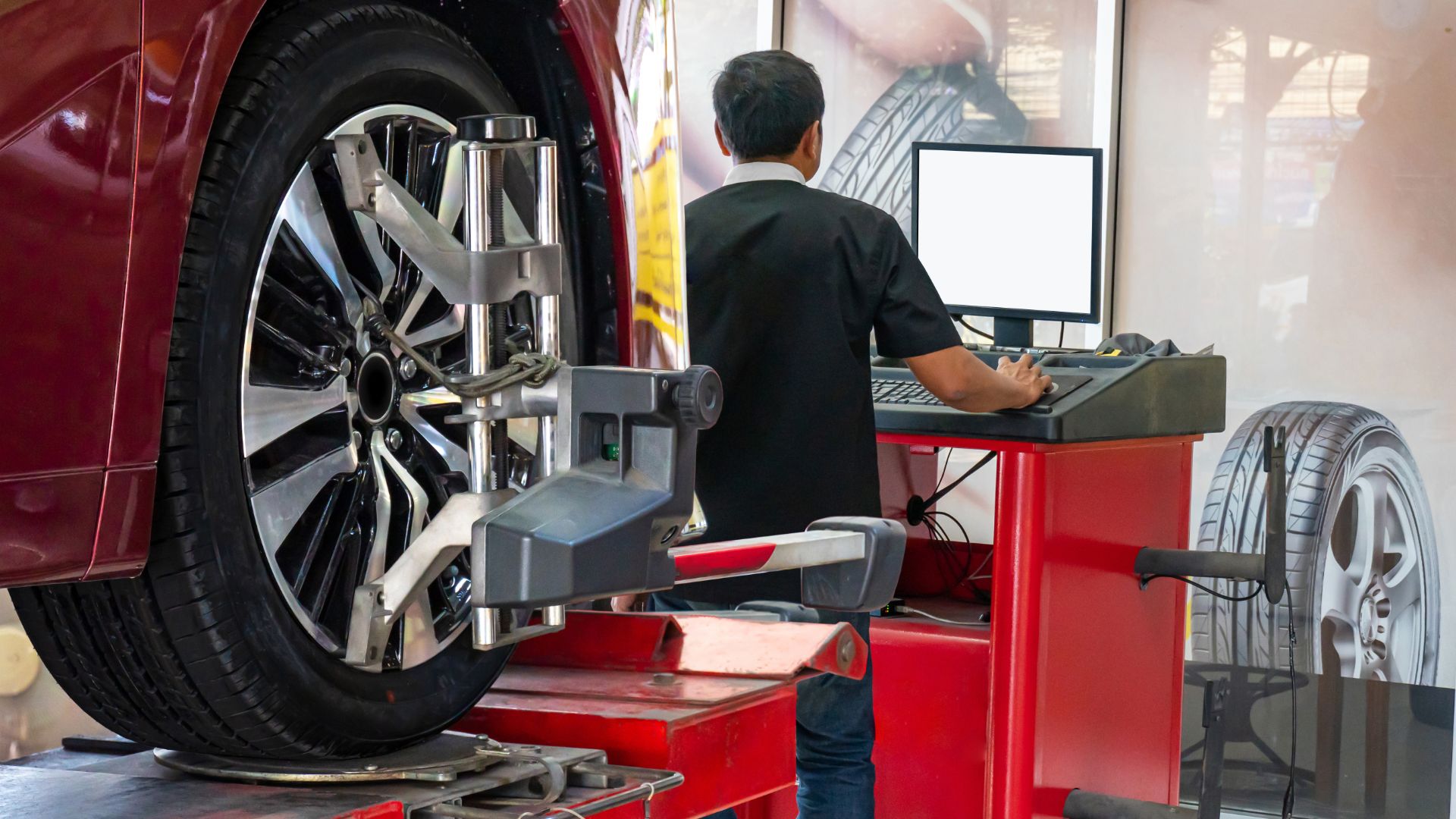 Often confused as the same thing, tire balancing is different from tire alignment.
Tire balancing, also referred to as wheel balancing, is a procedure used to correct the uneven weight distribution in a vehicle's wheels. The distortion of a vehicle's balance due to unbalanced tires can lead to problems for the car.
On the other hand, tire alignment or wheel alignment is done to adjust the wheel angles so that they are parallel to each other. Tire alignment prevents vehicles from swerving to the right or left when driving.
Why is my tire misaligned?
You may wonder why your vehicle keeps getting misaligned and swerves to the right or left while driving on a straight road. There are several reasons why this happens to your car, and they include;
Poor tire pressure
Drivers that have experienced a flat tire would easily understand how poor tire pressure can significantly affect the directional movement of a vehicle. When a tire has insufficient pressure, it causes the car to move to the part with low pressure.
Poor tire pressure occurs when your front tires are flat or lack the required pressure. It is vital to note that driving around with poor or low-pressure tires can prove disastrous for both the vehicle and the driver. Giving your tires the recommended tire pressure can help avert unwanted mishaps.
Worn out parts
When your vehicle has worn-out parts, especially with the suspension and steering components, it can cause the wheels to be misaligned. A vehicle's suspension plays a significant role in wheel alignment, and when the suspension gets worn out, this can cause the tires or wheels to get misaligned.
Also, worn-out ball joints that help connect the steering knuckles to the control arms can significantly affect a vehicle's alignment. Replacing worn-out parts, especially the suspension and steering components, helps correct tire or wheel misalignment.
Heavy and constant impact on curbs
Your driving mode can also cause tire or wheel misalignment. When a driver is not careful enough and hits a curb while driving, it causes the tie rod arm responsible for maintaining the alignment in the front wheel to become bent, which can instantly cause the tire or wheels to be misaligned.
Driving at safe speeds can help mitigate the damage to the rods when you hit a curb. However, it is advisable to avoid frequent contact with curbs.
Driving through bad roads
Roads infested with potholes and large rocks are very unsafe for vehicles. The impact of driving through potholes or rocky terrain can easily cause the tire or wheels to become misaligned. In cases where drivers can't avoid bad roads, it's advisable to drive at safe speeds to reduce the effect of the impact.
Changing tires
When replacing worn-out tires with spares or new ones, the suspension system can get misaligned, and this can cause the new tires to misbehave. The new tires can wear rapidly if the suspension system is faulty.
Although this is very rare and unlikely to occur, your tires or wheel can also get misaligned when changing the tires with a spare or a new tire. The wheel alignment of the previous tires might not match that of the new or spare tires. It will be a great thing to do to have your tires or wheels aligned again after fitting new or spare tires.
How do tires become unbalanced?
If you notice difficulties steering your car, you may wonder about how to tell which tire is out of balance. Similar to tire misalignment, tires can also become unbalanced for some reasons, including;
Driving around with a flat tire
Broken steel belt inside the tires
Some of these reasons occur naturally, while others result from driver negligence or driving manners. Driving with a flat tire doesn't only cause the tires to be imbalanced; they also cause severe damage to the wheels, which can significantly affect the vehicle's suspension system.
The signs may also differ based on the tire manufacturer. As you can see from our Mastercraft tires review, different tire brands utilize unique tread technologies to make their tires last a while longer. Still, it's easy to recognize tires out of balance by comparing the tire performance and the manufacturer's specifications.
What are the signs that my tires need balancing?
You may find it challenging to know when your tires need to be balanced, especially with a first-time or inexperienced driver. There are, however, signs that indicate your tires are out of balance. Some signs that your vehicle gives off when it needs to be balanced are;
Unusual noises when driving
A standard signal from your vehicle when it is out of balance is the unusual noises you may hear while driving. The noises you hear get louder as you accelerate, which is dangerous to the driver if they continue going with the rackets.
Vehicle vibrations
A more noticeable and common sign that your tires are out of balance is when your vehicle vibrates. You feel the vibrations more as the vehicle's speed increases, which can be very uncomfortable for the driver.
The vibrations are conceived to result from misaligned wheels but sometimes result from unbalanced tires. To check for which, let go of the steering, and if the vehicle maintains its straight course, the vibrations are of an unbalanced tire.
Constant loss of tire pressure
You may experience that some of your tires lose pressure occasionally while others are unaffected. The constant pressure loss in some tires could signal that they are out of balance. It is vital to have your tire pressure checked regularly to avoid cases of unbalancing.
Wobbly feel when driving.
When your tires are out of balance, they wobble when the vehicle is in motion. The wobbly feel gets experienced even more as the car picks up speed. At this point, you should note that your tires need to be balanced. Driving with wobbly tires can prove uncomfortable and pose several risks to the driver.
What are the signs that my tires are misaligned?
Like with unbalanced tires, your vehicle also shows signs that the tires are misaligned. Common signs that your car needs alignment are;
Vibrating steering wheel
When your steering wheel vibrates, it indicates that your vehicle is misaligned. When this gets noted, it is essential that you take your car to the mechanic for realignment, as driving around with a vibrating steering wheel can cause dangerous problems.
Swerving
The most obvious sign that your vehicle needs alignment or has lost alignment is that it swerves to the left or right when driving. When you constantly steer in the opposite direction to keep your vehicle straight, your tires are misaligned. Vehicle swerving is a severe indicator and should not get ignored.
Uneven tire wear
When your tires are misaligned, it can cause the tires to wear unevenly. It cannot be easy to spot the unevenness of the tires due to misalignment if the driver is not observable. Regularly inspecting your vehicle is a great way to spot an uneven tire and quickly attend to the situation to avoid unwanted mishaps. Uneven tires can significantly affect a vehicle's fuel economy.
Off-center steering wheel
An easy indicator that your car is misaligned is when you notice that the steering wheel is positioned at an odd angle when the wheels are straight. Usually, the steering wheel should parallel the vehicle emblem or logo. When you notice that your steering wheel is off-center, it is time to have your tires realigned.
How often should I have my tires balanced and aligned?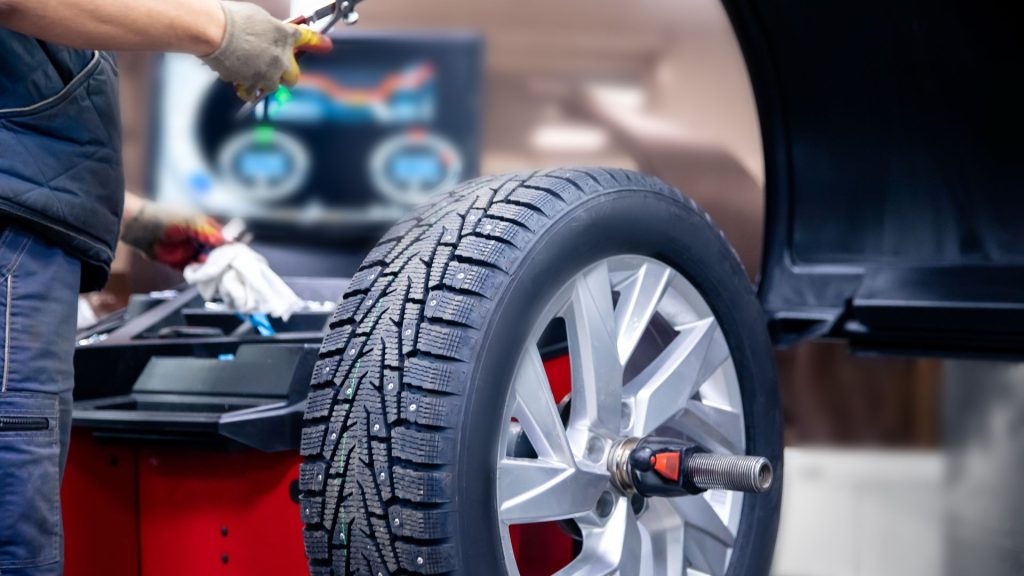 The answer to how often one should have tires balanced and aligned is dependent on different factors. These factors include the quality of the tires, the nature of the roads driven on, how often you drive, and your driving mode.
When considering how often tires should be balanced and aligned, drivers must consider these factors. The quality of the tires affects the rate at which you have them aligned or balanced. More importantly, the driver's mode of driving is essential, and an aggressive driver would have to balance and align the tires more often.
However, when one notices any of the signs listed, it is advisable to carry out tire alignment and balancing.
Our take
Tire balancing and alignment are very vital for the smooth operation of any vehicle, and choosing one over the other can cause adverse results, especially when both need attention. They aim to solve different problems, although they work together for the vehicle's good.
In conclusion, regularly inspecting your vehicle is a great way to spot if it needs balancing end alignment.
Is a tire balance the same as an alignment?
No, tire balance is completely different from alignment. Tire balance involves correcting the uneven weight distribution in the wheels while tire alignment is carried out to adjust a car's suspension.
Which is better, wheel alignment or wheel balancing?
Wheel alignment and wheel balancing are both important for the smooth operation of the car.
Do I need to balance and align new tires?
Although it isn't essential to have new tires balanced or aligned, it is a good idea to have them balanced and aligned. 
Should I balance my tires before an alignment?
The decision to have your tires balanced before an alignment depends on you, and it does not have any adverse effect if you have your tires balanced after or before an alignment.
Does tire balance affect alignment?
Tire balance does not necessarily affect alignment; however, carrying out an alignment after tire balancing is excellent as it leaves no room for error.