How long to drive after resetting computer to pass emission test?
Know when to drive after resetting your car's computer.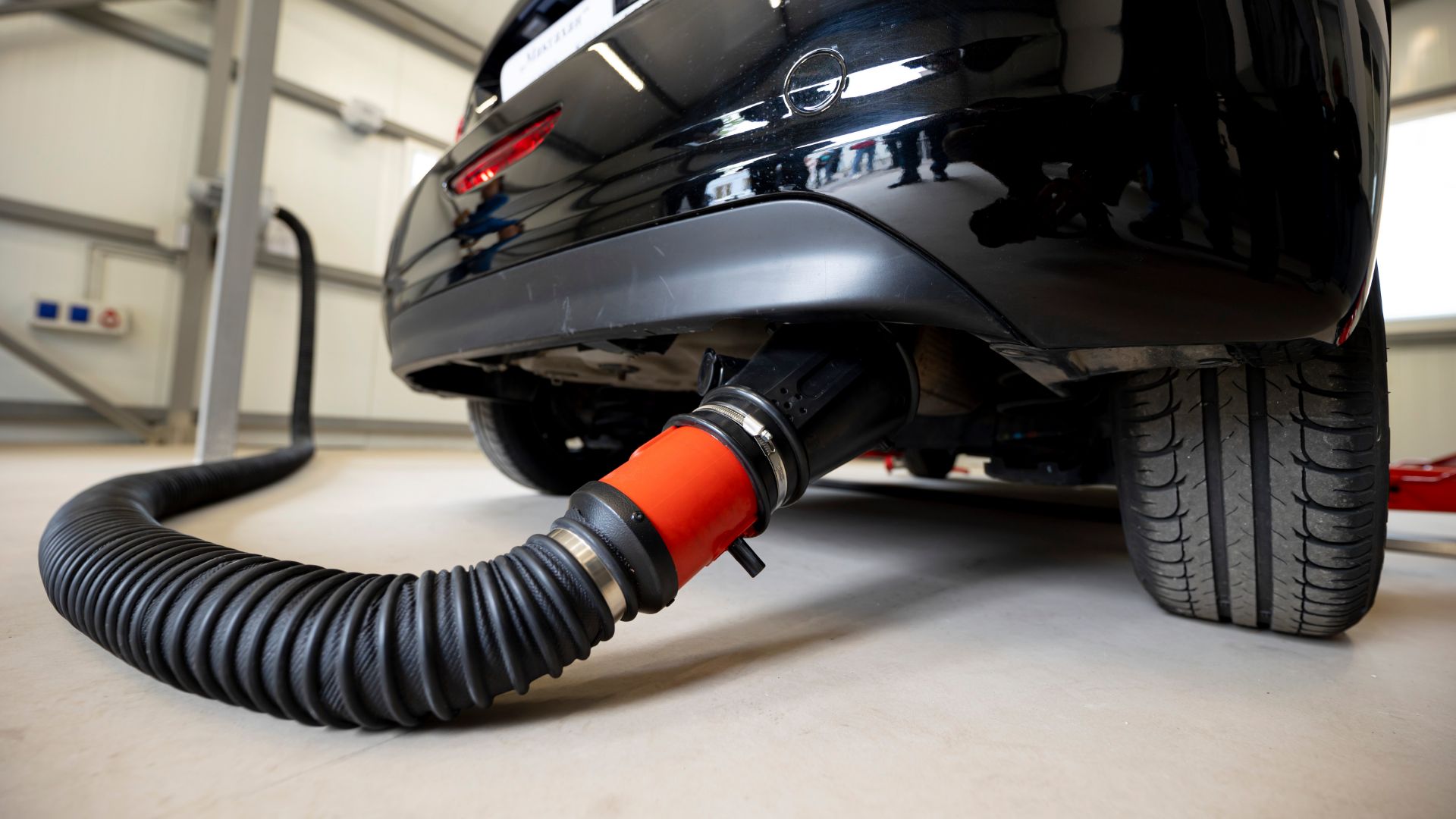 Why would a person need to drive a certain distance after resetting the computer on their vehicle? The most common reasons are to pass a carbon emissions test or to clear check engine light. Often, this does not go away automatically. You must drive a few miles on the road for the computer to recalculate everything and for your vehicle to return to normal.
When you know that the emissions from your vehicle are in compliance with regulations, it runs efficiently, and is safe; you can have peace of mind that the air from your automobile is as clean as possible.
In this article, we will answer your question and look at why an emission test is essential. We will also discuss checking engine light and how to reset it.
What is an emission test?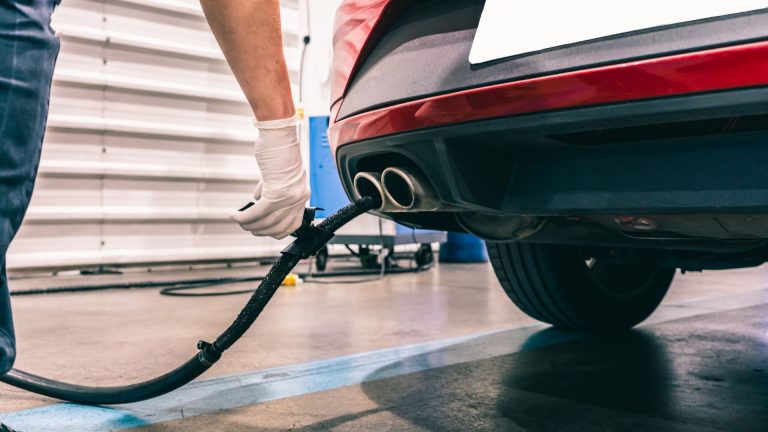 Emission tests are standard tests that measure exhaust emissions for different types of engines and vehicles. After this test is performed, you know how much pollution your car is produces, and whether it healthy for you and your environment. Years back, the Federal Clean Air Act was amended to reduce air pollution significantly, as it was a thing before now.
For this reason, the Environmental Protection Agency created a set of emissions standards that must be followed, to minimize and control the amount of hazardous air pollutants released by motor vehicles.
The test indicates levels of carbon monoxide, carbon dioxide hydrocarbons, nitrogen oxide, and emissions from evaporation. Most importantly, the emissions test ensures your vehicle is within the Environmental Protection Standards (EPA) and is, therefore, limiting its negative impact on the environment. So, in case of a restarted control unit or an evaporative emissions system leak, it's crucial to know how to pass the test.
Why is an emission test important?
Ultimately, an emission test gives you the assurance and knowledge you need to know that your vehicle isn't contributing to harmful pollutants that are severely affecting the environment. Most of the contaminants result from unburned or partially burned fuel that passes through the engine's combustion.
In contrast, other pollutants are produced from naturally occurring chemical reactions that arise from the temperature and the air mixing when the vehicle is running.
A car emissions test also checks your vehicle's emissions to ensure that the greenhouse gases and pollutants released by your car fall within your state's legal limits. In most cases, each state has rules guiding the emission test. This means that if you find yourself, you must work under these rules.
Car emissions testing is often conducted by connecting your car to a testing system through your car's onboard diagnostics port (OBD2 port). For older vehicles that don't have this option, testing sites will put your car on a dynamometer and attach a sensor to your tailpipe. Some of these emissions are checked due to their impact on human health, while others are examined due to their effects on the environment.
How long is a drive cycle for emissions?
A drive cycle is a series of trips, usually one or two, that a vehicle is required to undergo so that the power train control module (PCM) can trigger the monitoring systems into readiness states allowing for retrieval of diagnostic data.
You need to drive your car for a distance of about 100 miles or more (depending on your vehicle build) after resetting the computer to pass an emissions test. This is because it takes time for the computer to relearn your driving habits and make the necessary adjustments.
There are certain steps to follow to achieve a complete test run. An entire driving cycle should perform diagnostics on all systems. Therefore, a complete driving cycle can be done within fifteen minutes. Some of these codes require 5-8 full drive cycles before they will reset.
After a proper repair has been completed and fault codes cleared, a drive cycle also allows the PCM to run all monitoring systems to determine if the previously reported fault(s) no longer exist in comparison with the current retrieved diagnostic information. All of these are done automatically for automobiles.
How many miles do you have to drive after disconnecting battery?
You don't have to drive any miles at all. Whenever you remove your battery from your car, you disconnect the battery from the vehicle and, in doing so, take all the power away. So when the car's computer loses power it will, in most cases, reset the computer. This is more like giving it a fresh start given to your vehicle.
Unplugging a car's battery will reset the ECU in older vehicles, particularly for car models from about 1980 to 2005. Newer automobiles use computers with more advanced memory systems that store engine information even when the computer is disconnected from power.
If you aim to reset the computer, you should only leave your car's battery disconnected for a minimum of fifteen minutes and no longer than thirty minutes to reset an ECU.
To disconnect a car battery, be sure to remove the negative power cable from your car battery's negative terminal with a socket or monkey wrench.
How long do you have to drive before check engine light resets?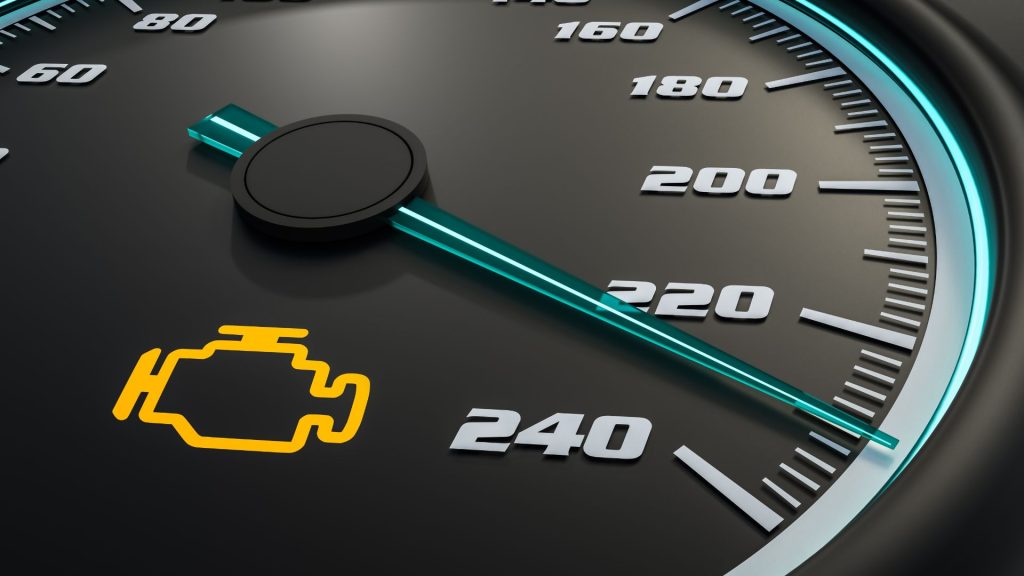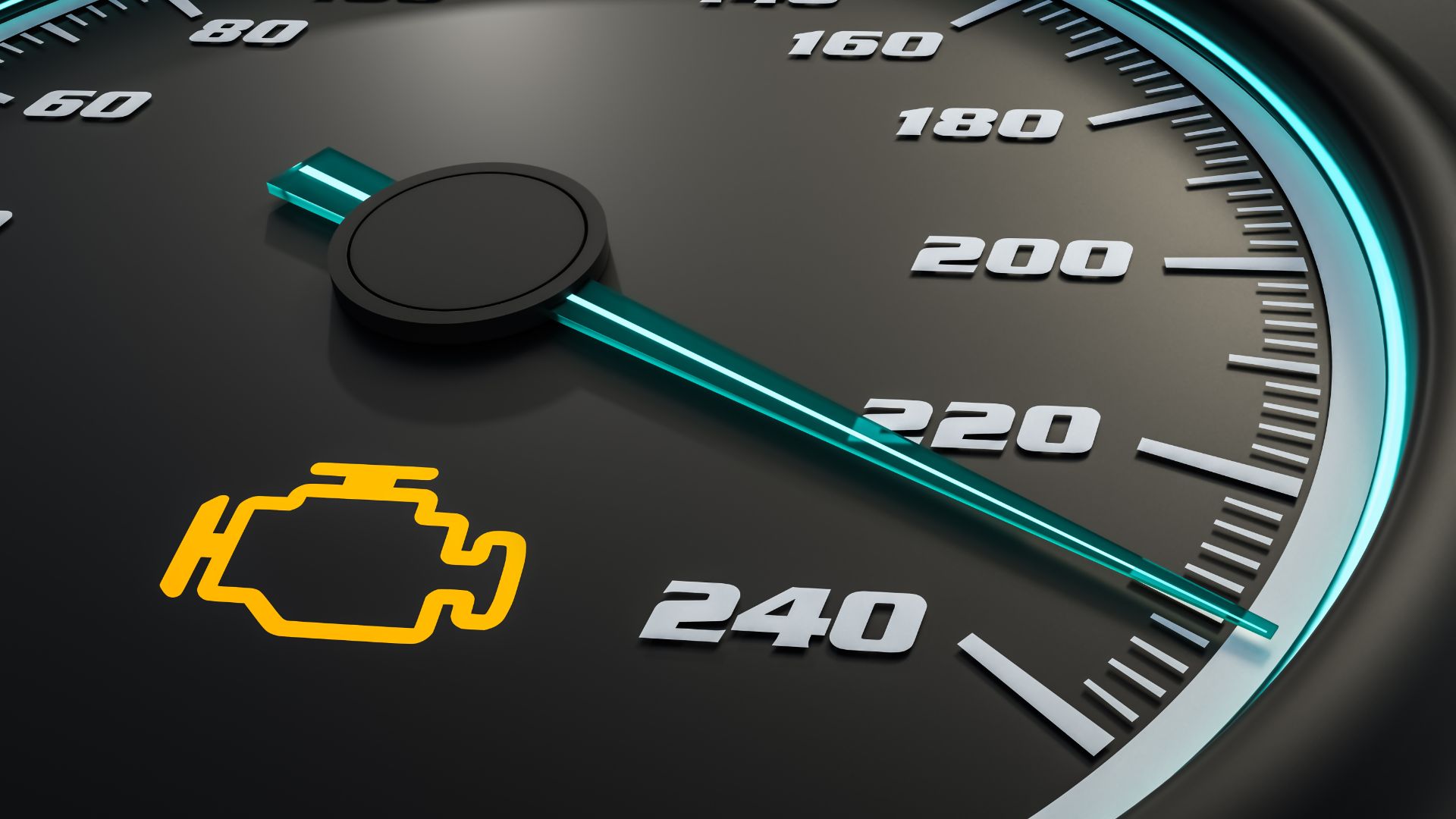 You might wonder why you must drive after resetting a check engine light. Why doesn't it just fix itself? The simple answer is no. You need to prompt the system to work properly and determine whether or not the problem has been repaired. This requires a certain number of miles.
To ensure the check engine light does not reappear, you must drive your car 30 to 100 miles. This enables the vehicle's "Drive Cycle" to reset, as the various sensors need time to recalibrate, and this can only be done while in motion.
While driving, the car computer can scan everything and see if the coding is up to standard. After you go for a specified amount of time, the computer will determine whether there is an issue. If the light comes back on, ‌it shows that you have an engine problem. If it goes away, you don't need to worry about the component anymore.
The check engine light is an important tool for automobile owners, which helps identify underlying problems. The bright, easily identifiable light that shows on the dashboard indicator acts as a digital red flag, alerting the driver to budding issues before they turn into really costly damage and repairs.
How do I reset the engine light?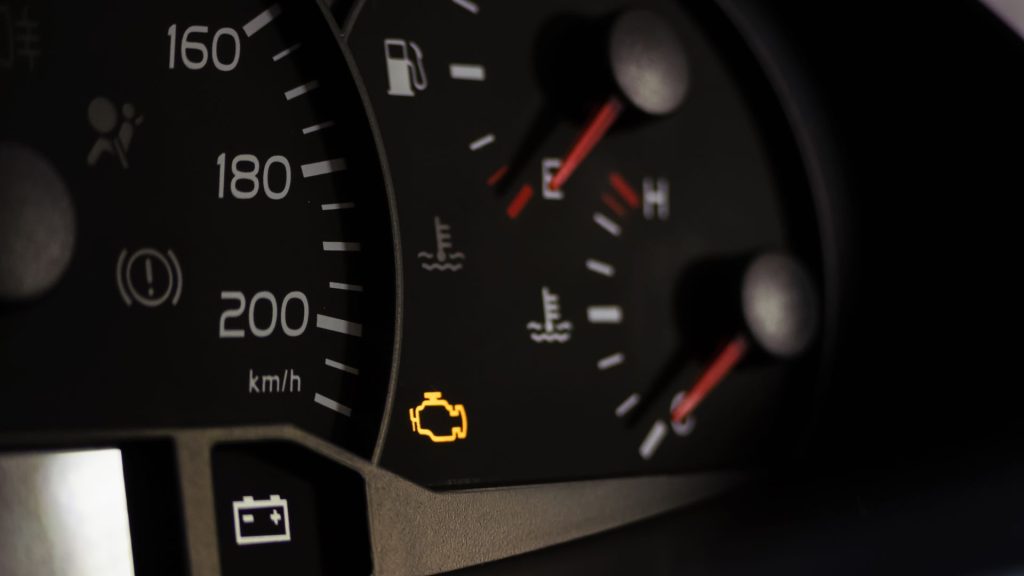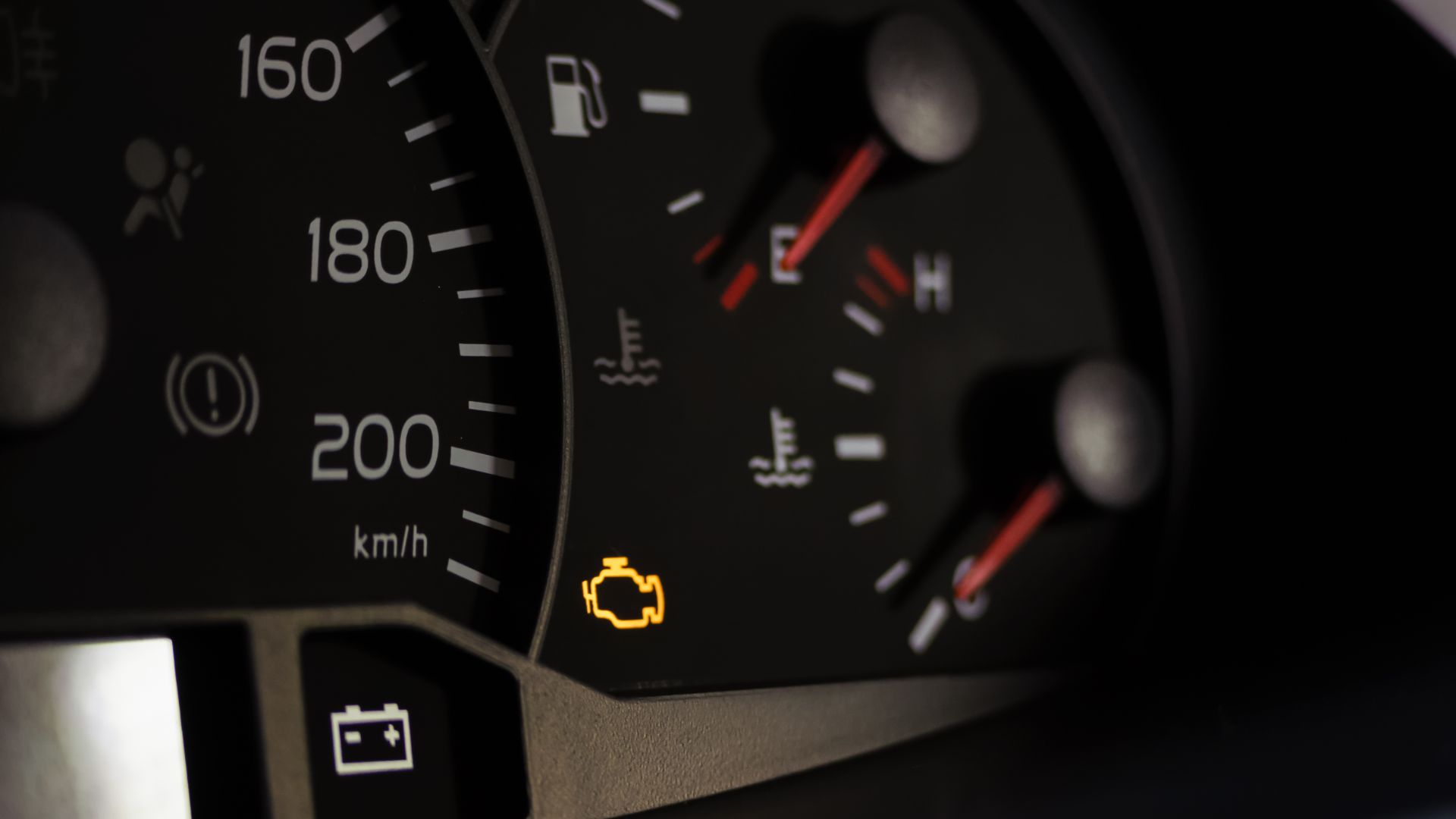 There are different ways you can reset the engine light. We have listed a few simple steps below which you can take to help reset your engine light.
Pull off the fuse and put it back
One possible way to get your check engine light to go off is by pulling off the engine control unit's fuse and simply putting it back again.
However, this may not solve the problem in newer cars, but it may solve the problem in older cars, and it is easy to try. You can also check your repair manual to find the fuse to the engine control unit of your vehicle.
Use an OBD2 Scanner
OBD2 means On-Board Diagnostic II. Not all vehicles have this feature, but if you have an OBD2 scanner available, you can reset your Check Engine Light within some minutes. When your check engine light is on, connect the scanner to the OBD connector under most car models' steering portion. Then switch on your car's ignition to the ON position. After the connection is established between the computer and the car, press the "read" button on the scanner to search for stored trouble codes.
After the scan is complete, note down all error codes diagnosed by the scanner, and decode those problems using the user manual of your vehicle's particular make and model. Once the code is cracked, the problem is detected. Press the "Erase/Clear" button to erase the error from the scanner. When the problem is solved, it is recommended to switch off the ignition, then switch it again, check to see that the engine check light is not on again, and recheck from the scanner if it is giving the same fault again.
However, because of how technical this may seem, we advise you not to carry out this procedure alone, especially if you're not very conversant with automotive. Taking it to a mechanic is more advisable.
Switch the ignition on and off
Switching the ignition on and off is also one hard reset method without disconnecting the battery. Put the keys in your ignition, turning your ignition on and off repeatedly after a second in each step.
Once it is done, see if the engine check light is still coming on. If the check light is off, you are ready to go, but if it is still coming on, you will need to carry out other procedures.
Let it go off
Another way to reset the check engine light is to wait and let it go off on its own. It is a very simple method and one of the easiest. You only have to wait and continue driving your car for around three days. Cars' computers work in a continuous cycle and refresh their present state.
Remember that you must make sure the problem is gone before using this technique. For example, suppose the ECU detects a problem in the oxygen sensor that could occur due to a minor glitch.
In that case, it might fix automatically as the ECU will update the sensor's status once the glitch is removed, setting off the check engine light. But if your check light is still on even after three days, apply the above methods yourself or take your car to a mechanic.
Disconnect the battery
As aforementioned, the best way to reset the check engine light without a scan tool is by removing the battery terminal for 30-60 seconds. This will reset the engine control unit in many car models.
First, remove the negative car battery terminal. Then try to drain any available electricity present in the car's capacitor by pressing the horn for around 20-30 seconds or turning on the lights. Once the electricity is disconnected, leave your car for 10-15 minutes. After this:
Reconnect the battery terminals.
Make sure they are well-tightened to avoid any possible sparks.
Switch on your car.
In most cases, if your car still gives that same check engine light after restarting, then it means there is some severe problem in your vehicle.
Our take
Knowing how long to drive after resetting the computer is crucial for passing the emission test. The reading from the car is crucial to emission testing and requires a certain period to read thoroughly. For all models of vehicles and trucks, the driving distance for an emission test always differs.
We also advise that you strictly follow your state policies while carrying out the emission test, to avoid an unnecessary fine for going against its policy.
How many miles does it take for car computer to reset?
You may have to drive anywhere from 50 to 100 miles for the computer to reset itself properly. Some vehicles may even need to be driven more for the computer to reset.
Why reset the computer?
The electronic control unit is known as the u0022brainu0022 of the car, and ECU controls several crucial car processes to ensure the car runs effectively and should be checked from time to time. The vehicle's performance may suffer if the ECU or one of its connected components has a problem, making it dangerous to drive.