How to dispose of old gas — explained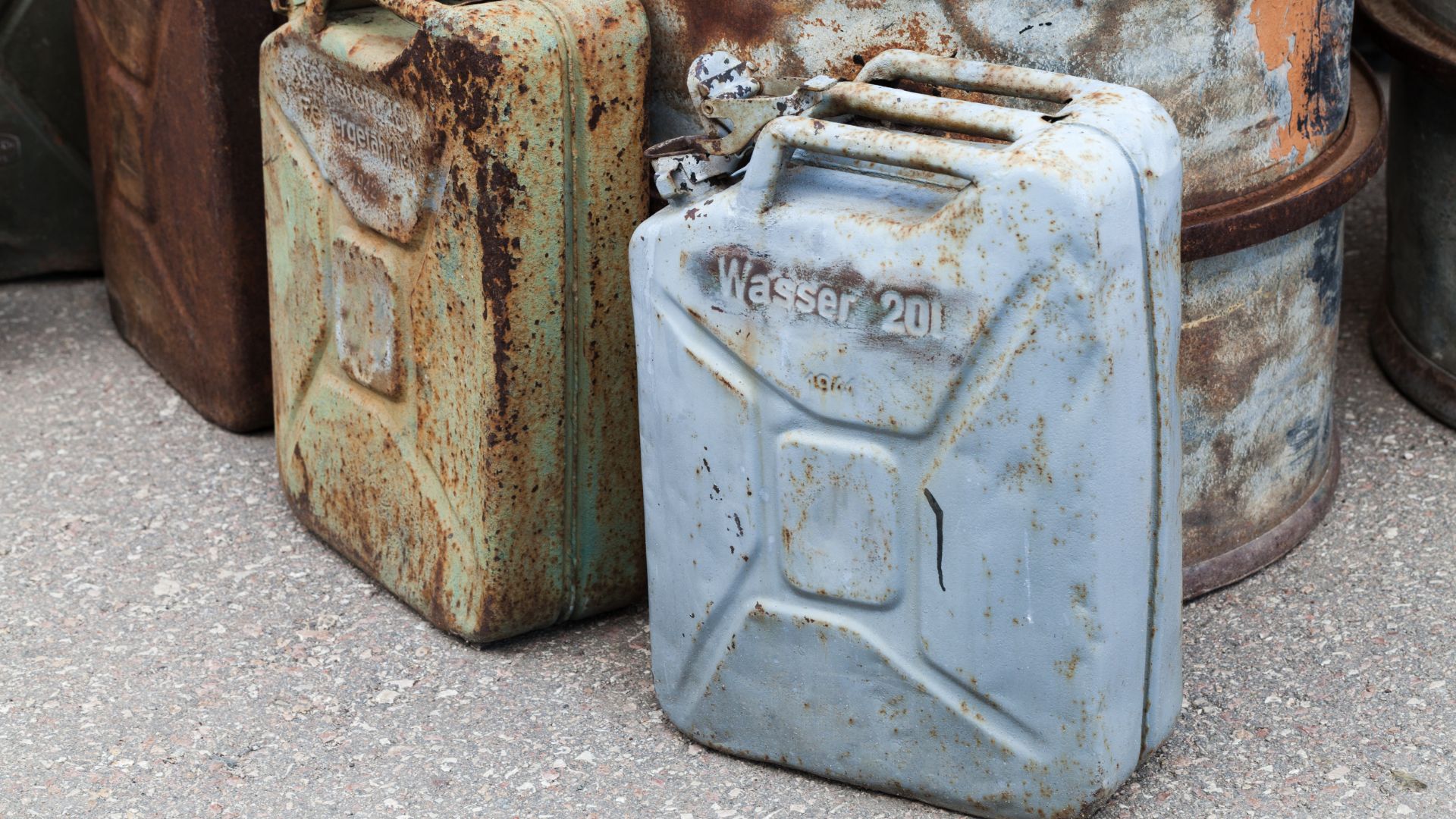 With the increase in gas prices, drivers are looking to get the most out of the gas they have in store. However, if you have a spare bucket or even gas in your weekend car that you haven't driven for a while, things get a bit complicated.
You might be unsure if you can truly use the gas that spent the last couple of months in your garage. Also, there's an important question of how to dispose of old gas. You can dispose of old gas by siphoning it out of the tank and driving it to the disposal center or hazardous waste site in a secured container. Don't worry, though, our team will lead you through the disposal process.
What happens if you use old gas in your car?
Whether you have some old gas in a car you haven't driven for a while, or in a container in your garage, it's worth considering the consequences before starting the engine. The best thing would be if the gas was properly stored in a container, so you can inspect it visually.
However, even if the gas was within the gas tank of your car, you can remove the cap and smell it. If the smell differs from a regular gas smell and has a bit of a sour note to it, you should siphon it out from the reservoir, and fill up the tank with fresh gas.
There are a lot of bad things that could happen if you used old gas to start up your engine. It could easily lead to clogged fuel injectors, so you might have to do fuel injection cleaning. Also, the difference in gas composition could lead to dirty spark plugs due to carbon deposits forming.
It also leads to misfires and poor engine performance, so you'll ultimately be putting your engine at risk. If you wish your car to operate smoothly, you'll need to make sure to use fresh gas. After you extract the old gas from the tank, you can pour it into a transparent container and compare it with fresh gas. If you notice texture and color changes, and a different smell, it means that the gas is contaminated.
Reasons for old gas going bad and contaminated
By simply using some common sense, you might wonder why old gas gets so contaminated and bad for your car. After all, if it's been sitting in your garage for the past few months, it's still nothing compared to the time crude oil spends on the earth, right?
Well, the thing is – crude oil doesn't have the additives that make gasoline enriched in hydrocarbons. Once the gas comes in contact with the atmosphere, it oxidizes, so it loses a lot of its properties. Even within your car's gas tank, if the cap isn't sealed properly, the gas will degrade.
Once it does, it can't keep firing your engine properly, and that's the reason why you should avoid using old gas in your car. Vital car fluids need to be in proper shape, so this problem is similar to the matter of whether motor oil expires or not, and it's crucial to avoid using old oil or gas if you are unsure of the condition.
Difference between old and bad gas
Now that you know all this, you still may wonder – what about the gas stored in gas stations? After all, it spends a lot of time there before it reaches your car's gas tank. Well, the age of the gas isn't the crucial thing here, it's the composition of the gasoline that you should be worried about.
As mentioned, you can compare old gas with fresh gas to spot the differences. If you've got an old gas can, make sure to pour it into a clear bottle so you can observe it and compare it with fresh gas. If you don't see any contaminants in the bottle with old gas, or a change of color, texture, and smell, it can still be used,
You can dilute it with fresh gas and still use it with your vehicle. However, make sure that you've got it right in terms of the old gas texture, and it's best to do this if you've only got smaller amounts of old gas in a tank.
Ways of disposing of old gas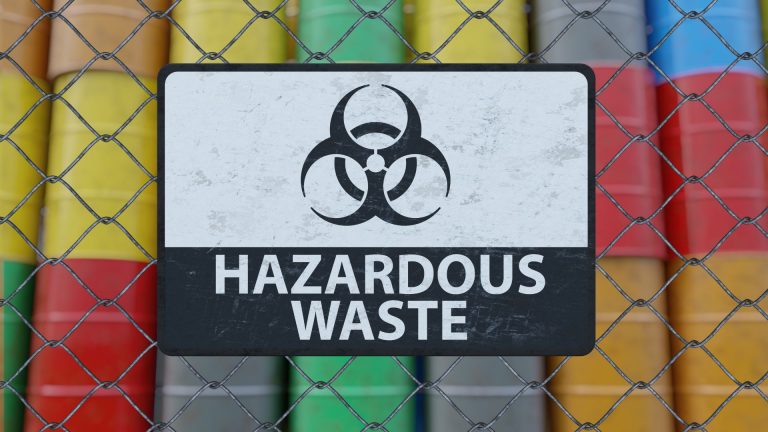 Before you go ahead and dispose of old gas, you should consider the safest options for doing so. After all, it's still highly flammable and not very environmentally friendly so you can dispose of it by spilling it into the ground.
So, these are the main ways of disposing of old gas you might have in your car's tank or a container:
Take old gas to the hazardous waste disposal center
Use hazardous waste disposal services
Contact a car parts shop or recycling center
Place the gas in a safe container
In some situations, you can also contact a fire department to give you some tips on the best disposal center in your area. Some of them might even be willing to safely dispose of it on your behalf to prevent the risk by taking away the flammable gas.
Overall, the best way is to take it safely stored in a container to the local hazardous waste disposal center. You should explore the nearest centers in your area and check if you can deliver just any amount of gas, or if they have the required amount.
You can also refer to the recycling center or car shops for information, and they might be sometimes willing to take your gas for safe disposal. Ultimately, you can pay for a disposal service to send their workers to take the gas from your hands on the spot, but this option comes in with a price. So, it's best to only do it if you have large amounts of gas that needs to be disposed of.
Using a fuel additive can sometimes help
If you inspect the gas and it seems fine, you can use fuel additives besides diluting it to still be able to use it. These additives can help remove the bad compounds from the fuel that's been standing for months, so they won't harm your engine.
Of course, if you are going to apply these additives, make sure to check the fuel grade requirements for your engine in the owner's manual. Also, make sure to keep an eye out for the instructions written over the fuel additive package so you can properly use it.
Our take
Well, this hopefully settles the matter of "how to dispose of old gas" and gives you a few ideas on how you can still use it. Your gas being old doesn't mean that it's bad for your engine, it's just a matter of contamination and dangerous compounds that could form with oxidation.
Still, if the gas gets bad after being exposed to the atmosphere, you shouldn't risk it by starting your engine with it. Instead, siphon it out and re-fill the tank with fresh gas to use it.
Is 2-year-old gasoline still good?
Your 2-year-old gasoline might still be good in case it was properly sealed and wasn't in contact with the atmosphere. To check it, you should compare it with fresh gas and inspect for contaminants and texture or color changes, as well as a bad smell.
What can I do with year-old gasoline?
You can check a year-old gasoline to see if it can still be used, dilute it with fresh gasoline if it's not contaminated, or dispose of it by contacting the hazardous waste disposal center.
Can I pour gas on the ground?
Gas is highly flammable even if the composition degrades, so it's not the best idea to pour it on the ground. Instead, make use of safe disposal methods.
Can you let old gas evaporate?
You can let old gas evaporate, but evaporation fumes are highly flammable so you should be extra careful if you are going to use this method.