Chevy Spark years to avoid — most common problems
Find out about the Chevy Spark years you should steer clear of for a hassle-free car ownership experience.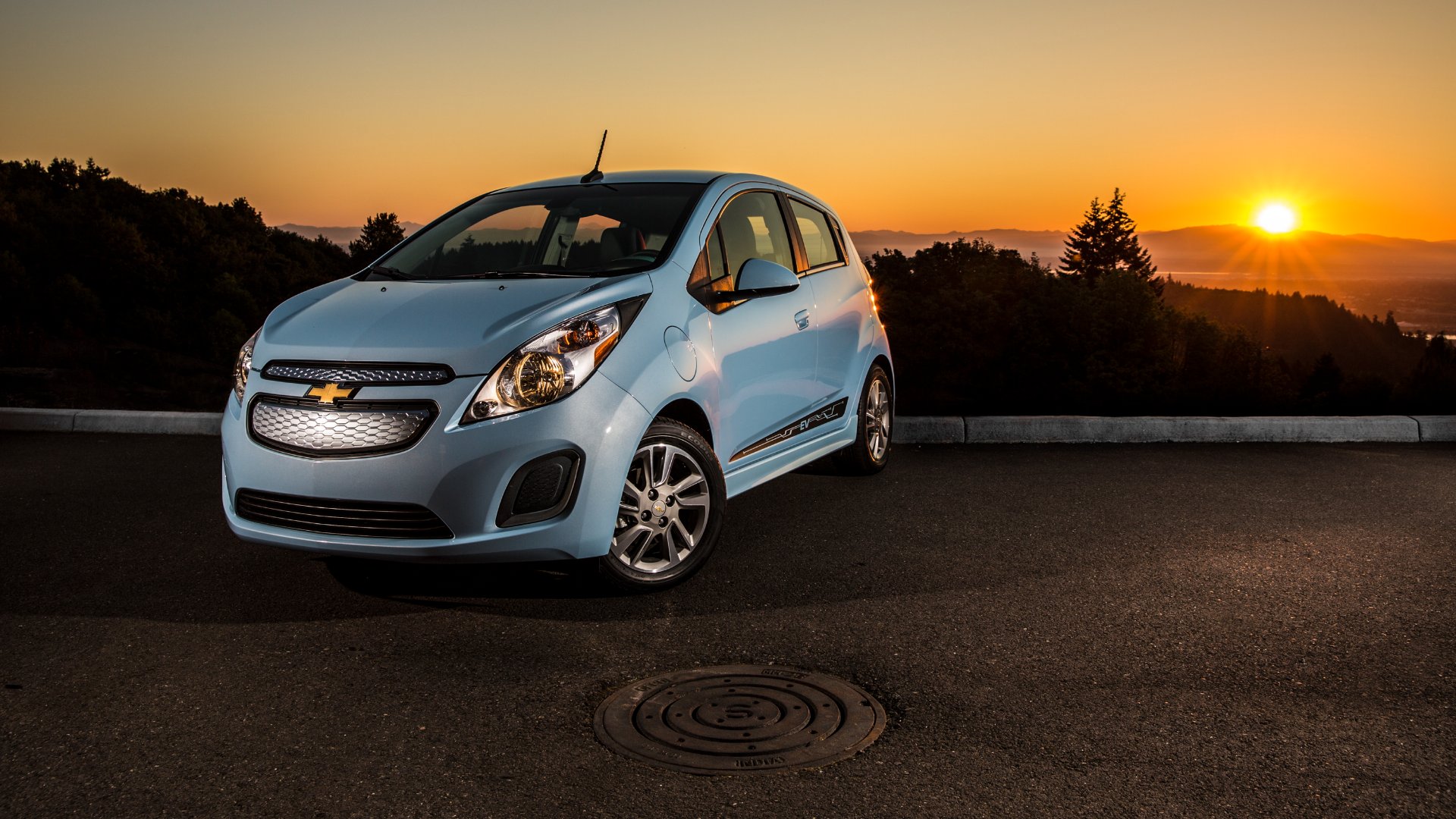 If you are a fan of compact cars perfect for driving on busy downtown roads, Chevy Spark is one of the first names on the list. The seemingly happy story got a sad ending in 2022 when the Spark was officially discontinued after more than two decades in production. It was the cheapest new car that you could buy on a sale in the US or Canada, so it still holds a special place in the hearts of drivers that love compact cars.
Still, the good thing is you can buy a used Spark for a fair price, but you shouldn't do that before going through the Chevy Spark years to avoid. The thing is – not all the Chevy Spark models feature the utmost reliability, and our team set out to explore the main problems that plagued the model on your behalf.
Why you can trust REREV's advice on which car model years to avoid: Our car experts look at official data, ask real drivers what they think, and talk to experienced mechanics to make sure our list is useful. This reliable info can make buying a car easier for you. Want to know how we do it? Find out more about our research methodology.
Most common Chevy Spark problems
Having in mind that the Spark was in production ever since 1998, we can instantly relieve your fears – it's one of the most reliable compact cars in the class. There were only 9 official recalls throughout the four generations of production, which is a superb result.
Some will say that it's still not enough for a car that utilizes pretty simple mechanics and engine options, but you have to also consider the affordable price of the car. One of the worst problems that drivers have complained about is the faulty A/C unit and we'll expand on this issue a bit more later on.
For now, let's stick with the most common issues of the model and the next one on that list is the automatic transmission failure. It's one of the worst problems of this car, and the most expensive one to fix. The problem with faulty airbags is completely another story since this issue was present in several model years. Finally, there's the matter of the problematic control arm which made the steering of the car a lot more difficult.
We know it may sound a bit excessive in terms of the number of problems that followed this model, but at least these are all the big problems. It therefore can't hurt ot get to know a bit more about these so you can use that knowledge when buying a used Spark.
Climate control system faults
You may expect a bit lower build quality of a car that comes with such as affordable price tag as a Chevy Spark, but an inoperative A/C unit isn't one of those things. It's the essential piece of equipment in a car and drivers have complained about refrigerant leaks and signs of a bad A/C compressor.
Naturally, this was a great concern of worrying since it was unbearable to withstand the hot summer days without an operational air conditioning unit. The replacement A/C compressor for the third-gen Chevy Spark goes for around $650, so it's not exactly a small repair.
Problems with the automatic transmission
Ever since the production of a third-gen Chevy Spark began, drivers started complaining about the slipping transmission. It was mostly due to harsh gear shifts and vibrations on cars equipped with Aisin's 4-speed automatic.
Things didn't get much better in the years that followed due to a large amount of CVT problems that occurred with the introduction of this transmission type in a Chevy Spark. Because of all this, it's best to avoid the automatic Chevy Spark and go for a 5-speed manual. The CVT transmission also got a bit better in the fourth generation.
Airbag-related problems
The airbag system is essential for driving safety in every car and the same goes for Chevy Spark. Sadly, many of the model years struggled with the airbag system and mainly include the third-gen Spark, but some problems were present for the fourth-gen model as well.
There were four recalls regarding airbags alone, so that makes it nearly half of the total problems that drivers have had with the Spark. Some problems were quite dangerous such as the improperly placed passenger-side airbag weld that prevented the airbag from deploying in case of an accident.
Control arm and steering issues
In the example of the third-gen Chevy Spark, you can see how something seemingly insignificant like loose control arm bolts can turn into an overwhelming problem. That's what happened with this model since this caused the control arm not to be properly attached to the steering knuckle.
As a result, control arm failure may lead to a hard time steering the car and controlling it at all. Luckily, Chevy issued an official recall in 2014, but you should make sure that the unit you consider buying has gone through a recall. if not, make sure to deal with this situation as soon as possible to prevent a potential accident caused by a lack of control over the car.
Which Chevy Spark years to avoid?
There are some Chevy Spark years that are best avoided based on the mentioned problems that we already went through. Our team cares for your satisfaction and driving safety primarily, so we won't leave you hanging by letting you get a problematic model. Instead, we prepared a list of the worst model years based on each Chevy Spark generation, so take a closer look below:
Third-generation Chevy Spark (2011 and 2013-2014 model years)
While the third generation of Chevy Spark got the much-needed exterior improvement, it turned out to be the least reliable generation. The 2011 model had a few issues including excessive oil consumption and the A/C problem, but 2013 and 2014 were the worst production years for the model altogether.
The 2013 model in specific was the worst one and drivers have made numerous reports regarding the A/C problem, faulty passenger-side airbags, and problematic automatic transmission. Due to all these issues, you can only make a safe bet if you completely avoid the two problematic model years.
Fourth-generation Chevy Spark (2015 model year)
The 2015′ Chevy Spark is the worst one among the fourth-gen models and it comes right after the 2013 and 2014 models based on reliability issues. Thankfully, it wasn't as bad as those two, but it's still worth skipping and going for a 2016 or 2017 model if you can afford one.
Major problems that affected the 2015 model were once again airbag issues that got sorted out in a later recall in 2016, while there were also the electric issues that mostly affected the equipment. Audio indicators were off on some models, and that is considered a safety threat since some drivers may not use their seatbelts because of this. The recall settled all these, but if you wish to reduce the risk to the bare minimum, it's best to avoid the 2015 model.
Best Chevy Spark years
We want you to get a bigger picture of the value of the Chevy Spark as a model, so we are not only going to go over the bad production years – we'll also recommend you the best ones. We derived these from the existing information on driver complaints and NHTSA reports, so let's take a look at the best options:
2005 Chevy Spark
2006 Chevy Spark
2007 Chevy Spark
2008 Chevy Spark
2009 Chevy Spark
2010 Chevy Spark
2012 Chevy Spark
2016 Chevy Spark
2018 Chevy Spark
2020 Chevy Spark
2021 Chevy Spark
The first two generations were more or less reliable with a few known faults like the A/C unit problems or electrical issues and wiring. The third generation is, however, the one that most drivers go for. It's a perfect blend of price and value since you get a car that's still not outdated as quite a bargain.
However, the 2013 and 2014 model years ruined it all for some drivers, so it's no wonder that this generation is the worst one in terms of reliability. If you still wish to go for the third-gen model, we advise you to consider only the 2012 model since it received the least complaints. As for the fourth-gen Spark, pretty much all the models except for the 2015 one have proven to be reliable, so these make the best buy if you can afford one of them.
Is the Chevy Spark worth buying?
If you need a compact hatchback with just enough practicality for driving on buys roads and using in parking lots with narrow spots, Chevy Spark checks all the right boxes. The problem is mostly in these few problematic model years, so we hope you'll be able to avoid those after going through this guide.
Overall, it's a fun small car with low maintenance costs and it makes a perfect option for new drivers and beginners, as long as you go for a decent model year.
Which year of Chevrolet Spark is the best?
The 2012 model is the best year of Chevy Spark due to the low number of driver complaints, while the 2018 model is the most reliable one among the fourth-gen models.
How long does Chevy Spark last?
The Chevy Spark lasts for about 150,000 miles with proper maintenance, and drivers have reported some going well over 180,000 on the clock.
What are the main problems with Chevy Spark?
The main problems with Chevy Spark are transmission slipping issues on cars with automatic gearboxes, A/C compressor failures, and airbag-related issues.
Is Chevrolet Spark a reliable car?
Yes, Chevrolet Spark is a pretty reliable car except for the problematic 2013 and 2014 model years that struggled with airbags and loose control arm bolts.