A/C compressor definition and meaning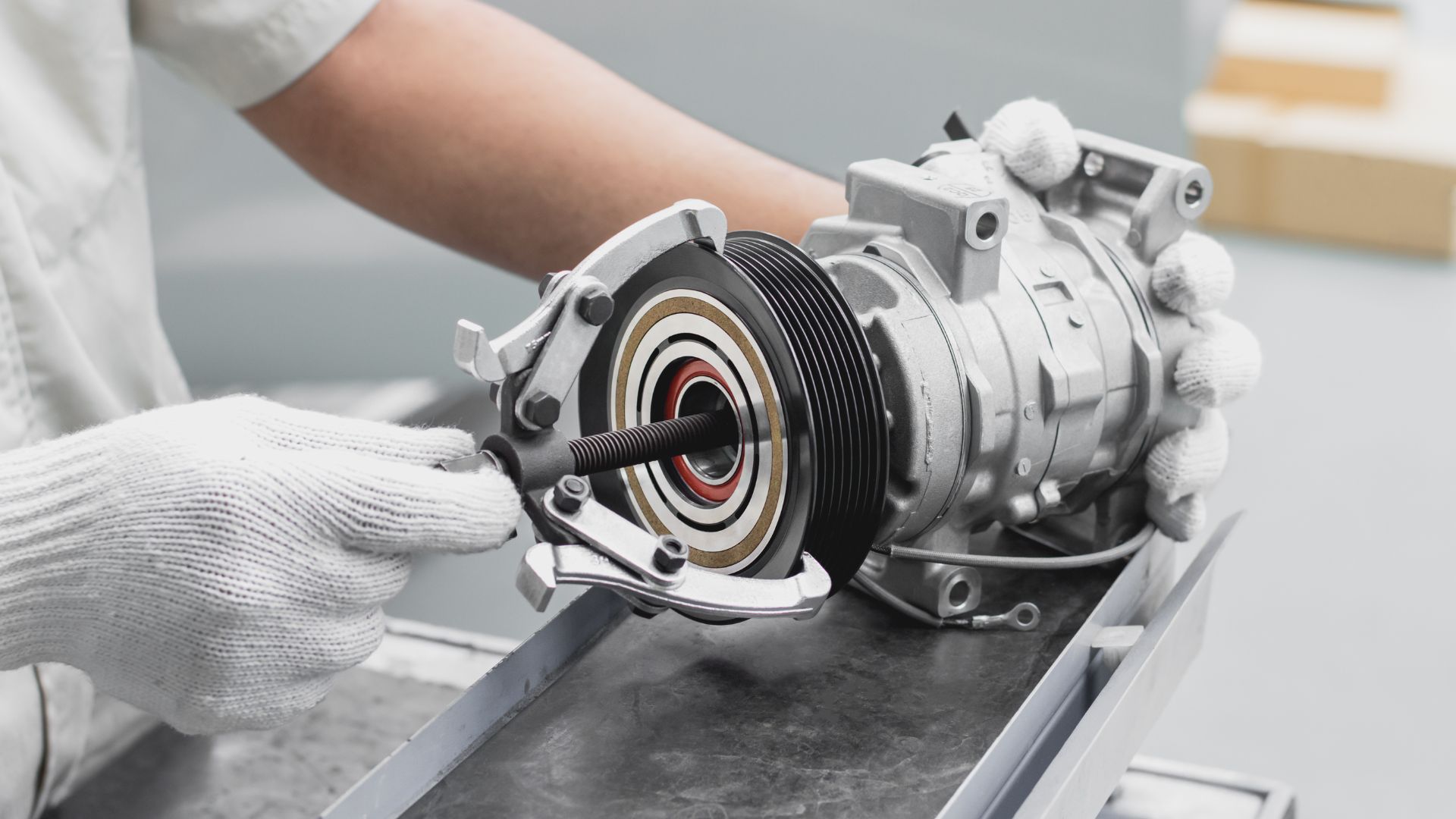 The A/C compressor is a vital component of your air conditioning system. It is responsible for circulating refrigerant throughout the system, and its job is to pressurize the refrigerant so that it can evaporate and cool the air in your car. without the compressor, your A/C system would not be able to function.
It is powered by the engine, and it uses a belt or pulley to connect to the crankshaft. As the engine runs, the compressor is turned on and off to maintain a consistent pressure in the system. When it's turned on, the compressor pumps refrigerant through the system and when it's turned off, the refrigerant is allowed to expand and cool down.