Power steering fluid leak — causes and fixes
Prevent costly repairs by addressing power steering fluid leaks.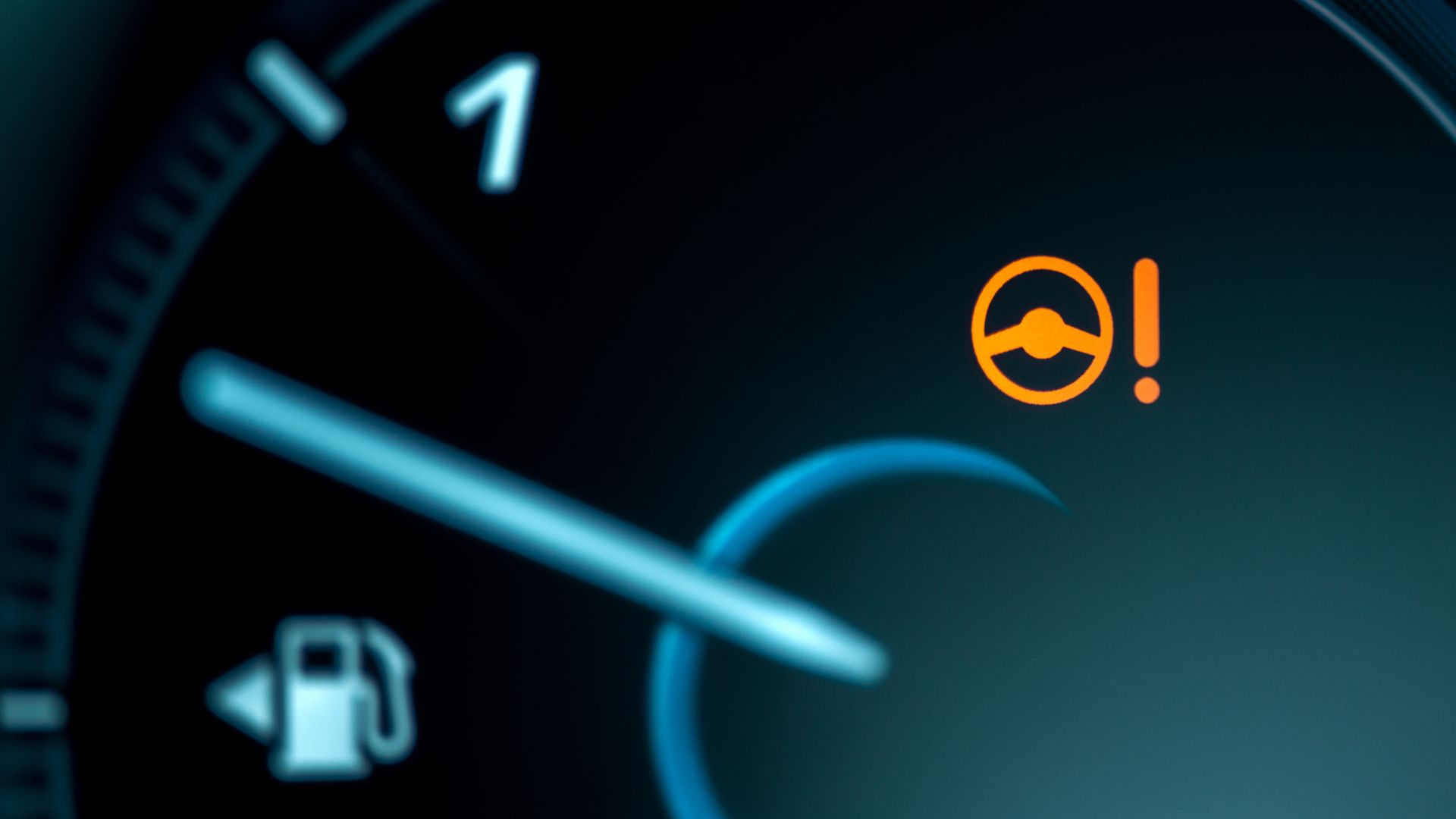 The power steering is involved in every aspect of handling, from turns and curves to maintaining a straight path. If you've had to swerve to avoid another vehicle, you'd understand the importance of a flawless power steering.
Just as oil ensures optimum engine performance, power steering fluid is critical to safe driving, and without this fluid, your power steering will fail. If you have a power steering leak, in that case, you may be unable to turn your vehicle effortlessly, leading to hazardous driving situations and, worse, unpreventable accidents.
A power steering leak can be a severe problem because of its negative impact on a driver's ability to turn the steering seamlessly. Fortunately, it is inexpensive and easy to fix this problem if tackled early enough. This article presents detailed information and answers related questions to help you avoid the danger surrounding a power steering fluid leak.
Causes of a power steering fluid leak
As a car reaches high mileage, the O-rings and seals lose mass and form. When broken, these vital components cannot do their job correctly. Apart from worn-out parts, in specific scenarios, impure or unfiltered power steering fluid may also damage the power steering system.
Identifying whether you have contaminated power steering fluid in your car's steering system is easy. Usually, a pure steering fluid is typically pink or red, which can sometimes be clear. When the fluid is contaminated, the impurity will alter its color to either black or brown.
What causes a power steering fluid leak when the car is off?
Power steering leaks are often noticeable after leaving the car parked for a while or overnight. The steering fluid will leak when the car is off because when the engine is off, the steering fluid rests in the system and is no longer under pressure. A few common reasons for a power fluid leak when the vehicle off includes:
Using the wrong power steering fluid in the system
Leaking power steering fluid reservoir
Incorrect amount of power steering fluid
Failed power steering hoses and seals
Leaking power steering pump
Symptoms of power steering fluid leak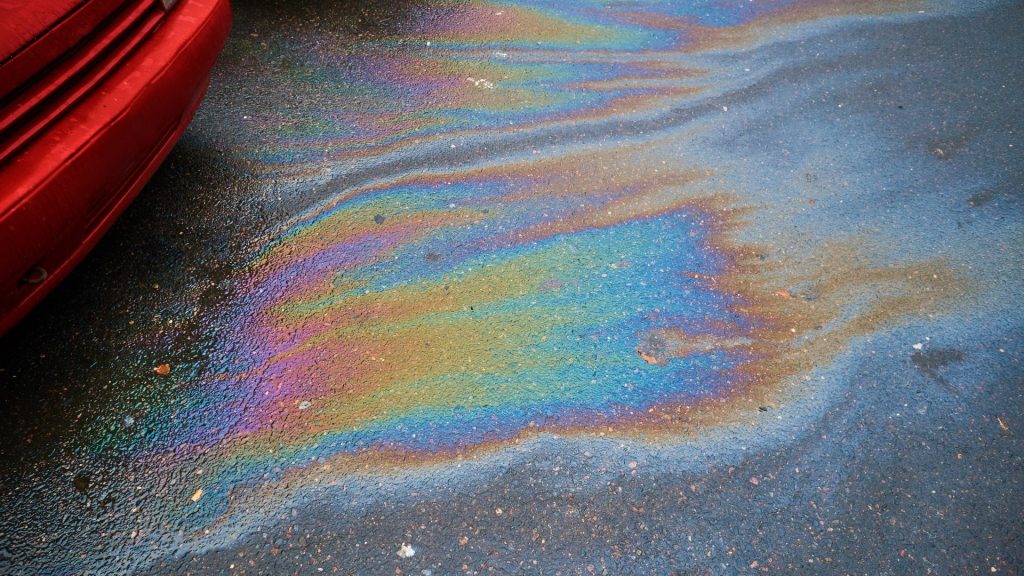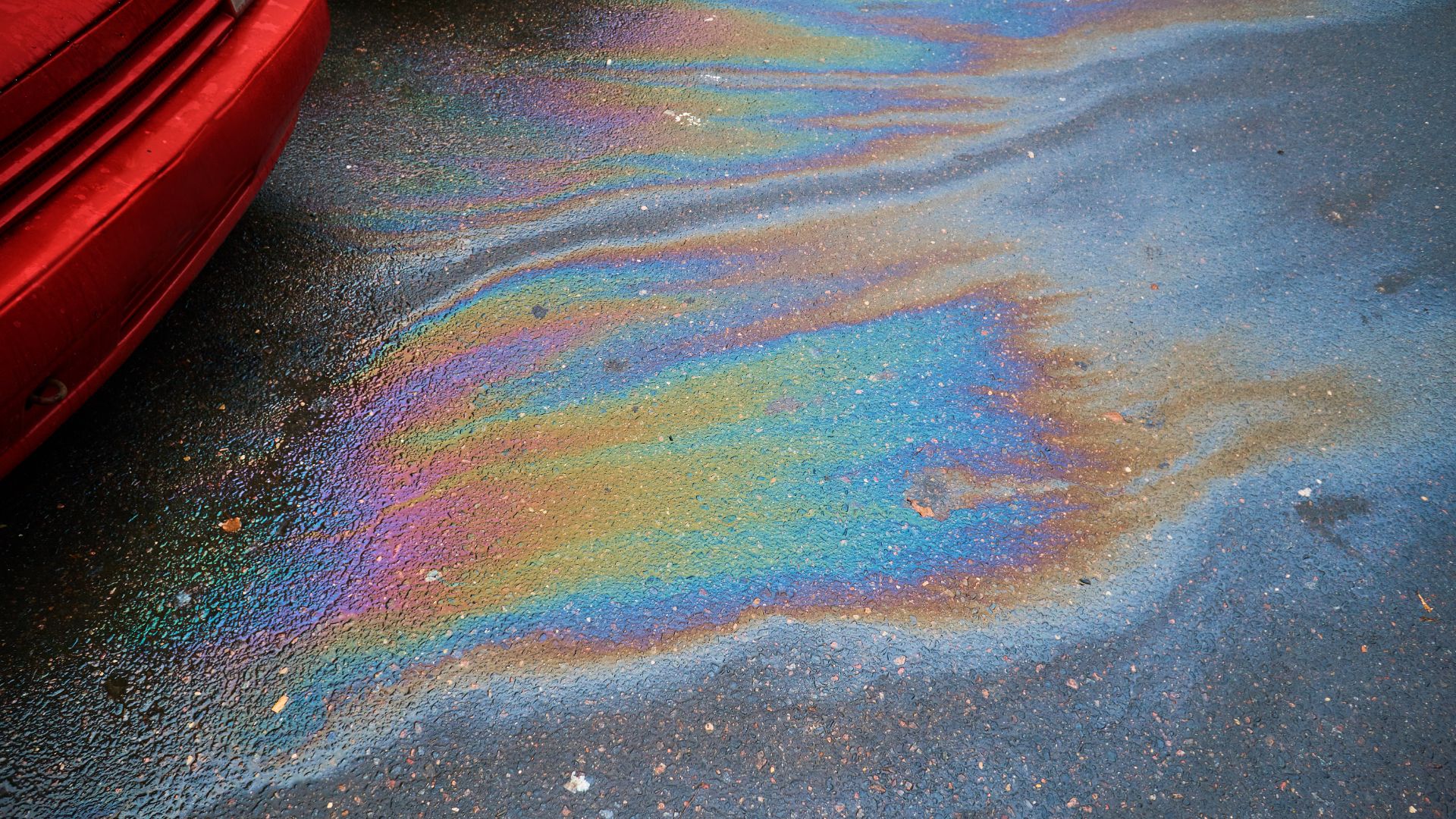 It doesn't require the eyes of a professional to spot a leaking power steering fluid. You can quickly notice a leaking power steering system through symptoms like:
Leaking power steering fluid
Finding power steering fluid on the floor has to be the most obvious way of telling if there's a fault with your power steering. You will always find fluid beneath your vehicle's engine area if your steering system is faulty due to a fluid leak. You can notice this easily in the morning when you are just about to start your car and drive out.
You might want to check around your garage to see if you can find oil stains on the floor leak when a car is off, as this could signify a steering system leak. It's also essential to have in mind the color of the fluid to prevent mixing it up with oil or coolant leaks. If you notice pink fluid leaking from the car, it can be a sign of a steering fluid leak, but it can also be transmission fluid.
Ignition noise
Another prevalent sign of a leaking power steering fluid is how it impacts the vehicle's ignition process. If you are experiencing a steering fluid leak, your steering pump will likely squeal when you turn on the ignition.
After the squeal, your vehicle might send you a signal by triggering the warning light on your dashboard. If you encounter this scenario, you most likely have a leaking power steering fluid.
Grinding or whining noise
Your vehicle's steering system should make smooth, noiseless turns in whatever direction you choose; however, leakage or other power steering faults can rob your steering system of this tranquility. It could be low fluid if you notice groaning, whining, or grinding when you turn your steering wheel.
Delayed steering wheel response
A sluggish or delayed steering wheel could be frustrating when making a U-turn, only to end up on the other side of the road, causing you to move back and forth due to a stiff steering wheel. This delayed response in the steering wheel is generally due to a leaking power steering pump.
Is it safe to drive with a leaking power steering fluid?
It is entirely unsafe to drive with a leaking power steering fluid. A malfunction can sometimes be disastrous; therefore, you wouldn't want to compromise your safety for any reason. Although some malfunctions may not present immediate threats, they could be dangerous in the long run.
Even though the symptom may continue and not alter the proper running of a vehicle, once a vehicle's steering pump runs dry due to constant fluid leakage, it will hinder turning the steering in the desired direction.
You should contact an expert mechanic to fix your vehicle's power steering problem immediately after you notice it to avoid putting your life and that of other road users at risk.
How to fix leaking power steering fluid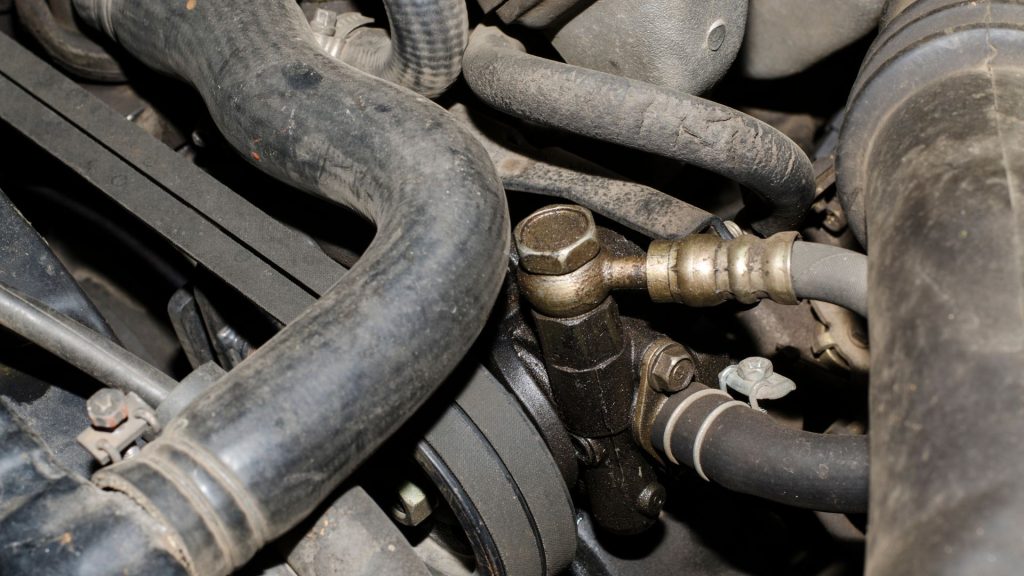 In the long run, severe damage and losses can occur if you wait too long before fixing your vehicle's power steering fluid leak. A steering fluid leak may require adjusting the steering system to restore it to its normal state. However, fixing a leaking power steering fluid may not be easily done by mere adjustments within the steering system. This is where the intervention of a professional auto mechanic comes into play.
On the contrary, a DIY enthusiast may also be able to fix the problem with just a little guidance. If this sounds like your kind of thing, you may want to engage in the following procedure to resolve the issue as quickly as you can.
Flush/clean the power steering
A power steering fluid leak may result from debris or dirt stuck in the system. Therefore, flushing or cleaning the power steering is the best way to get dirt or debris out of the system, and you can do this in some minutes to a few hours.
Replace worn-out parts
Replacing defective parts and tightening loose nuts could solve the problem. If you find loose nuts or worn-out parts like the hoses, the remedy is to tighten the loose nuts and replace any defective part that is no longer functional. You should also get new hoses if the old ones are not in good condition.
You may also need to check for faulty caps because they help to prevent fluid from spilling. If any of these caps are faulty, you would need to get a replacement.
Apply power steering stop leak
If you discover any holes around the vehicle's power steering system area, you must get a power steering stop leak to fill the opening to prevent leaks. You may need to learn how to use a power steering stop leak in such a case.
If at any point you feel unsure of doing all of these yourself, it would be best to contact a professional auto mechanic to do the job.
How long does it take to fix a power steering fluid leak?
If the power steering pump is the source of the leak, it could take up to 2 hours to replace it. Furthermore, if you need to replace a return or pressure hose, it may take an hour or less. On the contrary, replacing a faulty power steering rack could take more than 2 hours to fix.
Our take
Power steering helps you make smooth and effortless turns and reduces the effort needed to achieve this. However, just like any other mechanical part in your vehicle, it is prone to wear and tear over time through broken parts, which could result in leakage.
Tackling this problem at its earliest stage is the best thing to do because making turns on your vehicle may become almost impossible when it gets worse. In addition to making turns, driving with a leaking power steering fluid puts your life and that of other road users at risk because it makes it difficult to maneuver safely in case of an accident.
How much does it usually cost to fix a power steering leak?
It could cost between $500 and $650 to repair a leaking power steering. However, the actual price will depend on the parts you'd be replacing and the labor cost, which could cost well over $1000 in some cases.
Can I drive with a leaking power steering fluid?
Yes, it is possible to drive with a leaking power steering fluid. However, you won't be able to keep up for long because it will become gradually challenging to steer, which is extremely dangerous.
How serious is a power steering leak?
Power steering leaks can damage your vehicle, leading to colossal repair costs. In an extreme case, it can cause your power steering to stop working.
Is a power steering leak easy to fix?
Yes, fixing a leaking power steering is pretty easy, and you only need to pour a stop leak additive into the fluid reservoir.
How often should I change the power steering fluid?
You should change your power steering fluid every two years or every 75,000 miles, depending on which comes first.