Intake manifold gasket symptoms — causes and fixes
Identify the telltale signs of intake manifold gasket issues.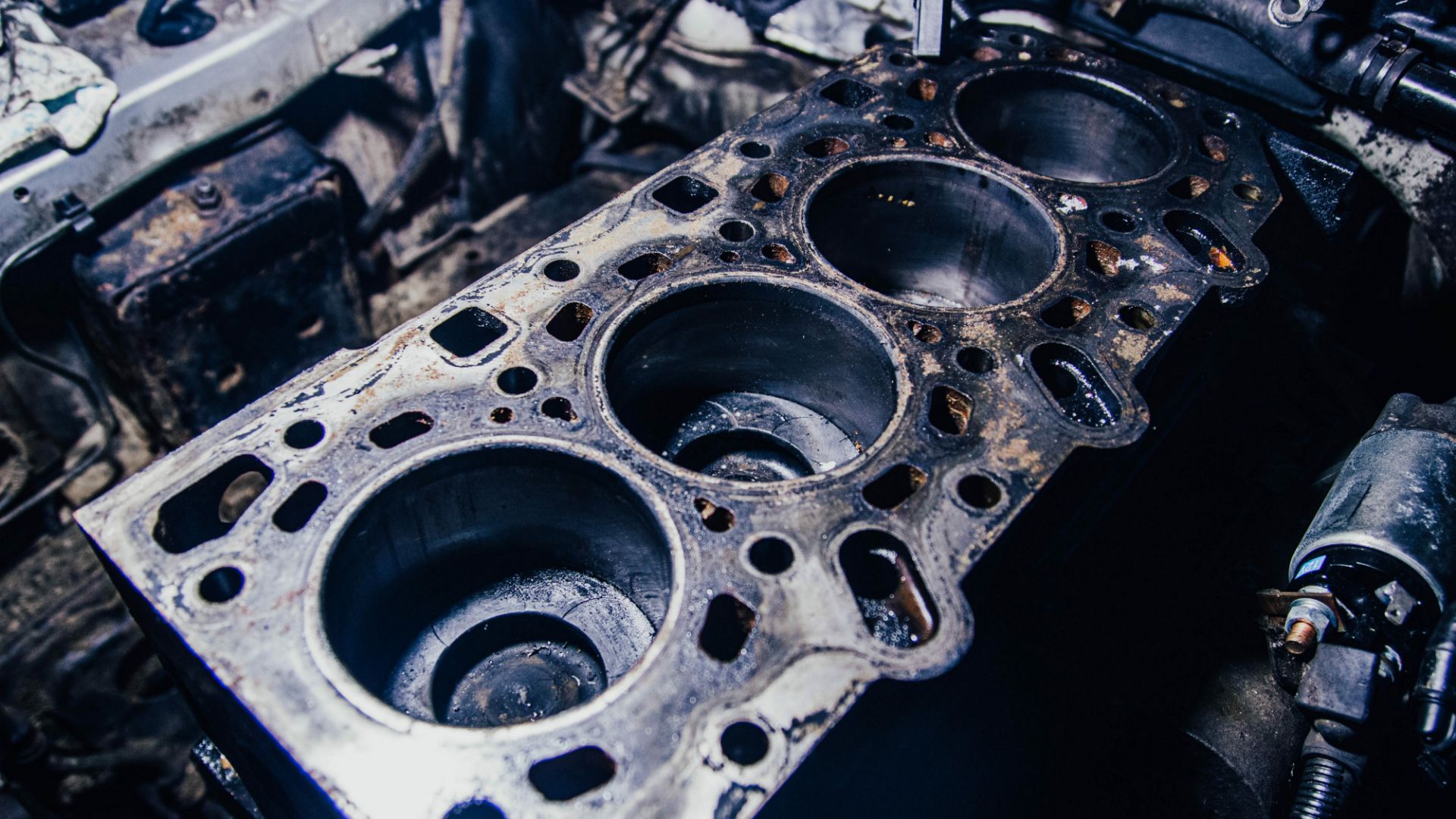 Your engine's intake manifold performs many duties and is essential to the vehicle. The gasket seals between the intake manifold and the cylinder head are infamous for failing, even though the intake manifold itself is usually relatively durable.
An intake manifold gasket is a flexible, fitting component of an automobile engine that aids in controlling chamber temperature and aids in preventing air leakage during fuel combustion. Most automobiles have what is known as a "fuel combustion" engine, which derives its primary power from a series of small gasoline explosions.
However, oxygen is required for these explosions, and in most situations, the intake manifold is used to pull this oxygen from the outside environment.
A defective intake manifold gasket typically results in a rough idle or the illumination of the service engine light in a vehicle.
How does the intake manifold gasket work?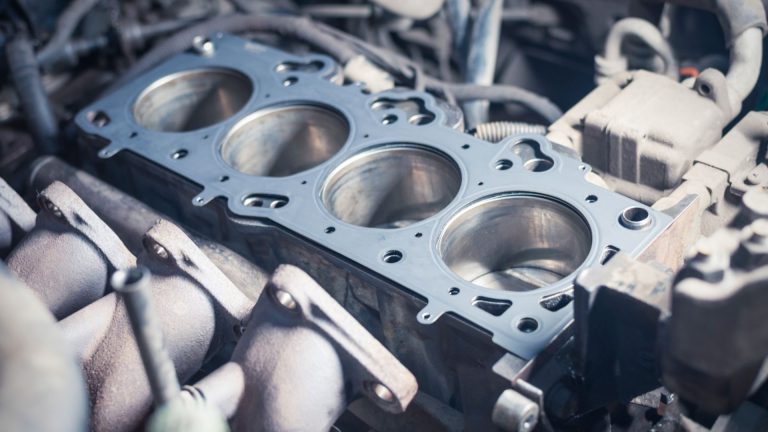 The intake manifold functions as a plenum, pulling and channeling air and fuel from the carburettor to the cylinders or, in fuel-injected engines, only air to the injection ports. A precise amount of air is drawn from the manifold into the vacuum, which is then injected with fuel into the cylinders to be ignited.
The intake valve door will quickly shut as the air is pushed into the cylinders, causing the air to rush back upon itself and creating a wave of high pressure in the manifold runners. The intake manifold gasket keeps everything confined, and It must be able to endure frequent alterations in temperature and air pressure.
The efficient operation of the engine depends significantly on the proper air distribution into the cylinders. All gasket material must be pliable and installed using a particular gasket cement or sealer to guarantee that it stays firmly and correctly in place.
Common problems with intake manifold gasket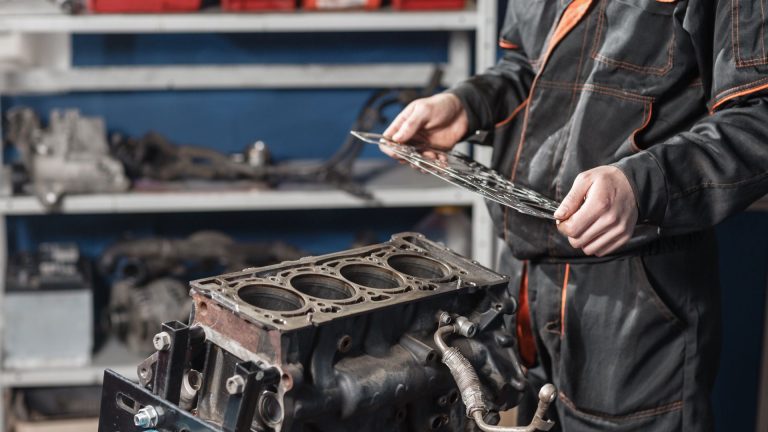 Although this component is small, it frequently plays a crucial role in how well a car works. In addition to stalling and sputtering, an intake manifold gasket leak often results in poor fuel economy, more significant emissions, and poor engine performance.
A tightly regulated air-fuel ratio is used to power most automotive engines. The gasket in the intake manifold works in tandem with mechanisms like the fuel injector computer and the intake valve to keep that ultimate ratio constant. If one or more of these parts starts to malfunction, the vehicle's gas mileage drops, its gaseous emissions rise, and eventually, the engine shuts down entirely.
Auto enthusiasts and those with some knowledge of engine design are frequently able to identify and address gasket issues independently, and the work is typically not too challenging.
The tricky part is figuring out the proper methods and positioning. Most specialists advise against DIY auto repairs unless the owner is sure they are fully aware of what they are doing. Professionals can typically resolve gasket issues quickly and inexpensively.
What are the symptoms of a leaking intake manifold gasket?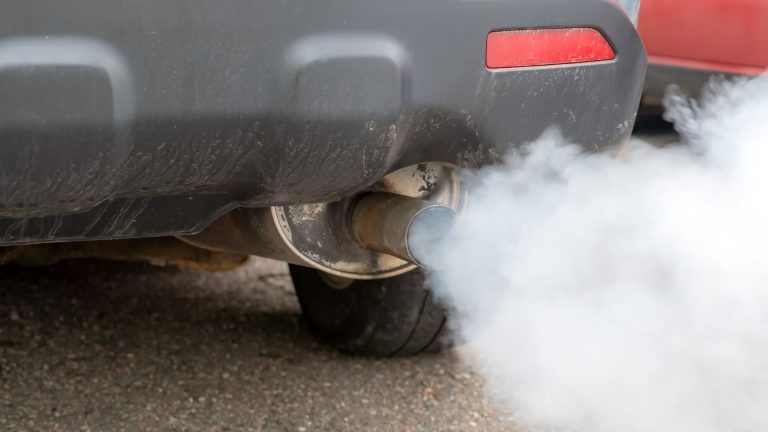 The intake manifold gasket is located between the intake manifold and the engine block. The intake manifold gasket closes the tiny opening between the manifold and the engine, preventing air, coolant, and oil leakage. The gasket on the intake manifold experiences significant wear and tear over time, and it could develop cracks or warps that cause leaks.
Regular engine overheating, coolant leaks, engine misfires, and a drop in power, acceleration, and fuel efficiency are typical symptoms.
Unfortunately, many car owners need help to recognize the signs that an intake manifold gasket isn't working correctly. This article highlights signs that you might have a faulty intake manifold gasket. Continue reading to learn how to diagnose this frequent engine issue.
Engine misfire
When an engine misfires, one or more cylinders in that cycle fail to ignite. In other words, even when air and fuel are introduced into the cylinder, the mixture does not ignite. In its place, the unburned mixture exits your engine through the exhaust system. Therefore, misfires result in poor fuel economy and other issues.
Poor ignition timing, excessive valve wear, and corroded spark plugs are just a few of the issues that can cause misfires.
However, broken intake manifold gaskets are regularly reported as a reason for engine misfiring. The manifold and engine often cannot form an airtight seal because of a broken gasket.
When a seal fails, air that should be entering the engine can instead leave. The engine's air-fuel ratio is affected by this type of leak, which is one of the most crucial elements in promoting complete combustion. If the leak is severe enough, it might let enough air out that combustion won't even be possible.
Difficulty in accelerating
Even when the issue has not progressed to the point where it results in misfires, a leaky intake manifold gasket frequently makes it more challenging for your car to accelerate. The cause of this power loss is air seeping out of the intake manifold, and this not only reduces the amount of air that reaches your engine but also causes your entire air intake system to leak vacuum.
A vacuum leak lowers engine air pressure regardless of how wide your throttle body opens. Therefore, pressing the gas pedal often results in less acceleration than anticipated. Your vehicle, however, appears to move at a slow, constant speed.
Leaking coolant
The intake manifold gasket does more than just guard against air loss, it also produces a seal for your cooling system. Coolant may start escaping from the system when the intake manifold gaskets deteriorate; even a relatively tiny leak will cause coolant levels to go dangerously low.
Keep an eye out for any indications that your car might have a coolant leak. Keep an eye out for any coolant puddles on your driveway or in your garage. While these could result from several different cooling system issues, one could be a damaged intake manifold gasket.
Every car owner needs to be able to identify the warning indications of a bad intake manifold gasket. The consequences for those who don't might be much more severe.
Excessive white smoke from the exhaust
You can't see what's going on within your intake manifold unless you completely disassemble your engine, and at that time, whether they were leaking or not, you should replace the intake manifold gaskets.
That's why it's crucial to understand how to diagnose intake manifold gasket issues without disassembling anything. Starting your car and checking the exhaust is the simplest method, and the combustion of coolant by your engine is the cause of large amounts of white smoke from the exhaust.
Coolant can only enter the combustion chamber if the intake manifold gasket or the head gasket is leaking; either way, you have a problem.
However, consider that you will have more smoke in colder weather than in warmer weather when assessing whether the amount of white smoke is excessive.
Overheating engine
Coolant leaks are one of the most apparent signs of an intake manifold leak. It should be no surprise that if the coolant isn't functioning correctly, your engine may overheat, as it is the coolant's role to prevent this from happening.
It won't happen right away, but once the system's coolant supply is low, it usually does. However, there's a significant probability that it could be coming from a leak in the intake manifold if you have an overheating engine and can't figure it out.
Our take
Having extra air is typically a good thing, but it's crucial to understand that excessive amounts of uncontrolled air entering the engine can cause serious issues. The air-fuel ratios in your car's engine, which are what, you know, give it the oomph it needs to move you around, is severely hampered by extra air entering the engine that the computer in your car doesn't know what to do with or where it came from.
Therefore, an intake manifold leak is terrible. Damage to the component could disrupt the coolant system and cause stalling or worse.
How much does it cost to replace the intake manifold gasket?
The intake manifold gasket replacement typically costs between $554 and $613. The cost of labour is expected to be between $214 and $270, while the cost of parts is between $339 and $342. This range does not account for taxes and fees, your particular car, or your particular location.
Can I drive with a leaking intake manifold gasket?
Even though it's possible to drive with a damaged intake manifold, it's not advised. You risk harming your car even if you successfully arrive at your intended location, which is hopefully your neighborhood mechanic. If the vehicle stalls while moving, this could result in overheating, fluid loss, or possibly something more dangerous, like an accident.
How long does it take to replace an intake manifold gasket?
The duration of time it takes to replace an intake manifold gasket depends entirely on the vehicle and engine type. Intake manifold gasket replacement can take several hours in some cars but only a few minutes for other vehicles and engine types.