What causes a catalytic converter to go bad?
Uncover the reasons behind a malfunctioning catalytic converter.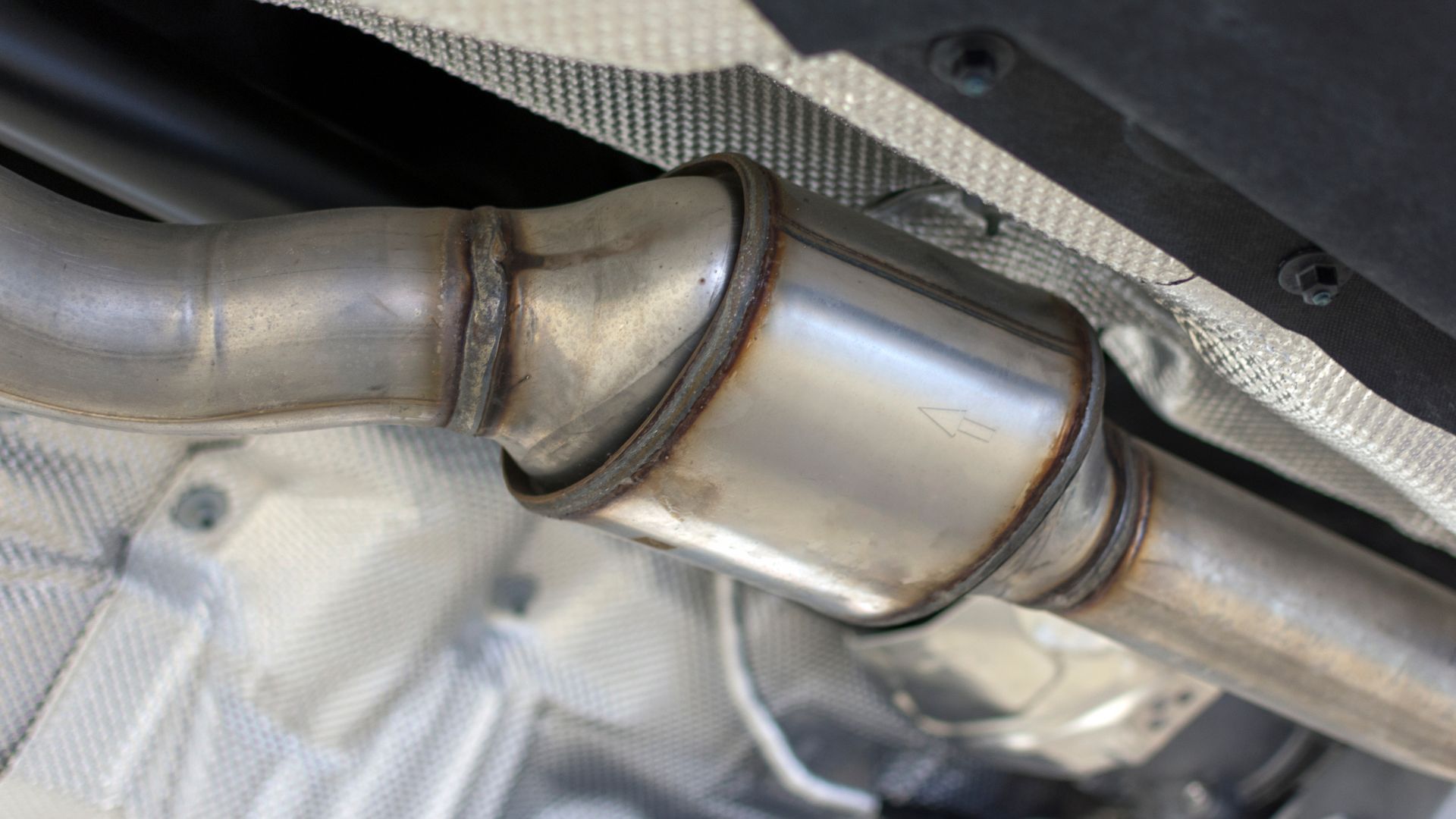 The catalytic converter plays an essential role in your ensuring your vehicle functions optimally. As an integral part of your car's emission system, the catalytic converters' job is to make your vehicle's harmful emissions and compounds environmentally friendly. You might expect your catalytic converter to be durable and long-lasting since it has no moving parts; however, despite advancements in catalytic converter technology, they still fail.
In certain circumstances, it is possible to drive with a compromised or faulty catalytic converter; however, there are certain scenarios where a damaged catalytic converter causes your vehicle to exhibit problematic symptoms. Maintaining and repairing is critical; nevertheless, the catalytic converter can sometimes become damaged or worn despite our best efforts.
A lot can go wrong with a catalytic converter, and your automotive specialist must know how to address the issue adequately. Here, we discuss what causes a catalytic converter to go bad, its symptoms, and other related issues.
Causes of a faulty catalytic converter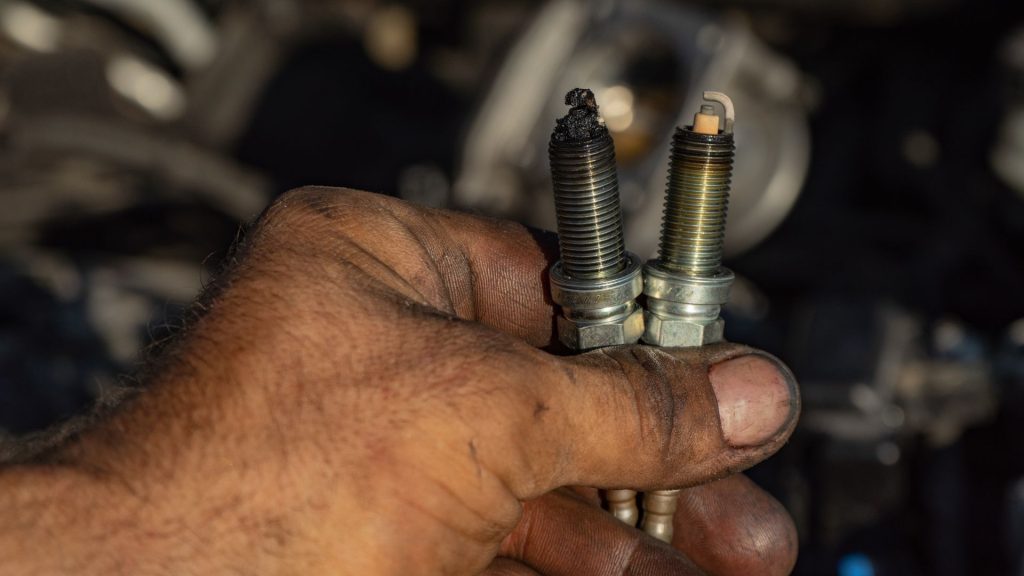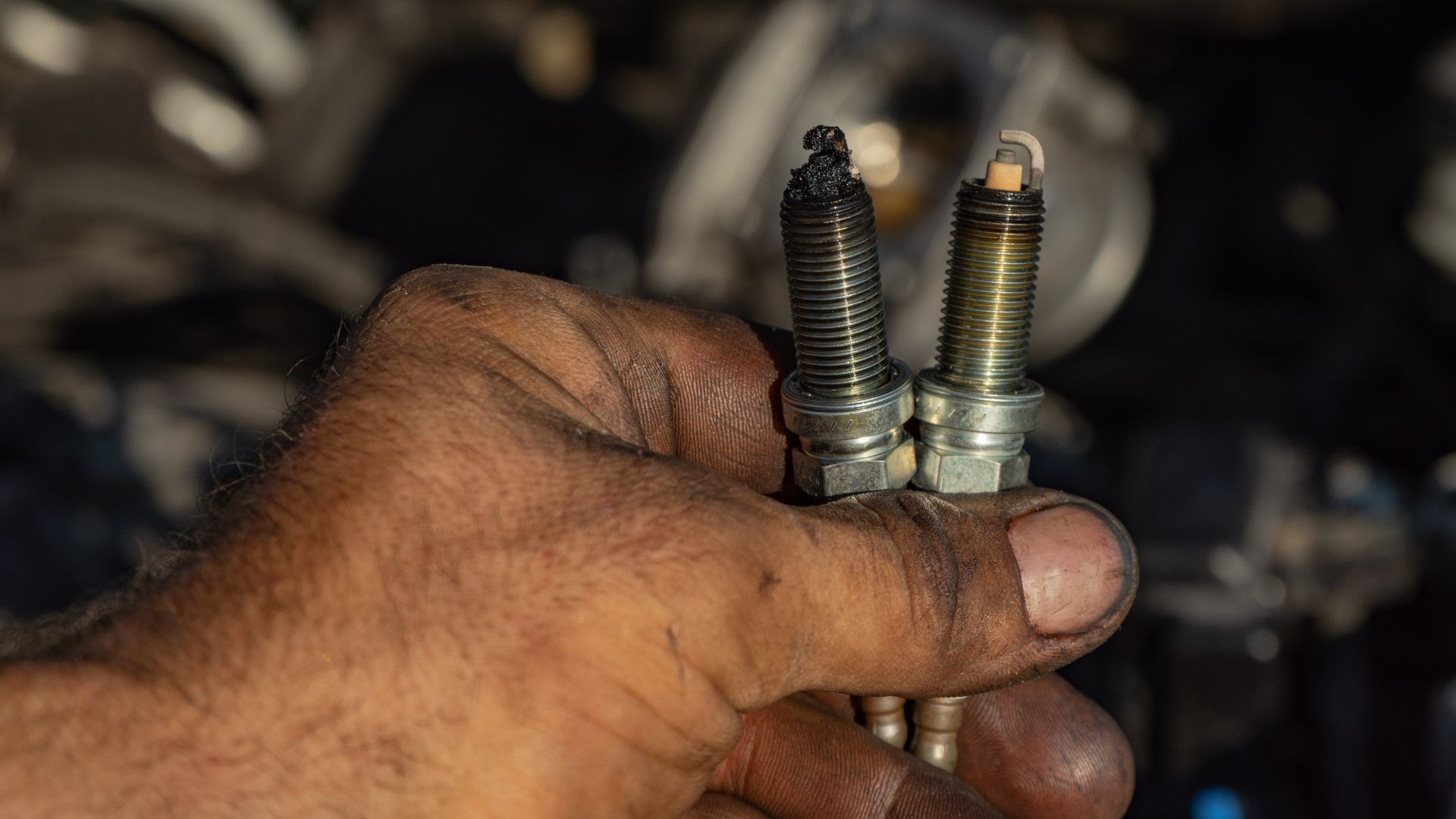 While many issues can cause a catalytic converter to fail or malfunction, the greatest culprit of such problems is mileage and vehicle age. It's essential to remember that, generally speaking, simply replacing the converter won't solve the problem entirely. If you need to replace your factory-installed catalytic converter, one of the problems below would have likely contributed to its failure.
Faulty engine
Engines needing service, older engines that burn oil due to worn cylinder walls, stuck rings, and worn valve guides produce by-products that can foul the converter. An engine operating outside the proper specifications may cause wear and damage to the catalytic converter and the engine. An incorrect mixture of air and fuel, misfiring plugs, or inaccurate timing could lead to a catalytic converter failure.
Bad spark plugs or spark plug wires
Bad or misfiring spark plugs forces unburned fuel into the exhaust system. This unburned fuel inside the catalytic converter can result in a partial or complete meltdown of the ceramic catalytic converter.
Unburned fuel in the exhaust system.
The combustion chamber burns the fuel that is needed to power your vehicle. Any unburned fuel that gets through the combustion chamber enters the exhaust system and can ignite, overheating the catalytic converter. This could be caused by improper fuel mixture, bad spark plugs, defective fuel injector, incorrect timing, malfunctioning oxygen sensor, or a faulty check valve.
Faulty oxygen sensor
An improperly functioning oxygen censor can send the incorrect reading of exhaust gases to the vehicle's computer. These faulty sensor readings can result in an improper fuel mixture condition. If there are signs of a bad oxygen sensor, the converter will not be able to serve its purpose.
Short trips
Suppose you generally take short trips around town; your catalytic converter may not get hot enough to burn away hydrocarbons, which could eventually clog the catalytic converter. To prevent this, you should drive for at least 15 minutes or more, allowing the exhaust to heat up and burn all deposits in the catalytic converter.
Symptoms of a failing converter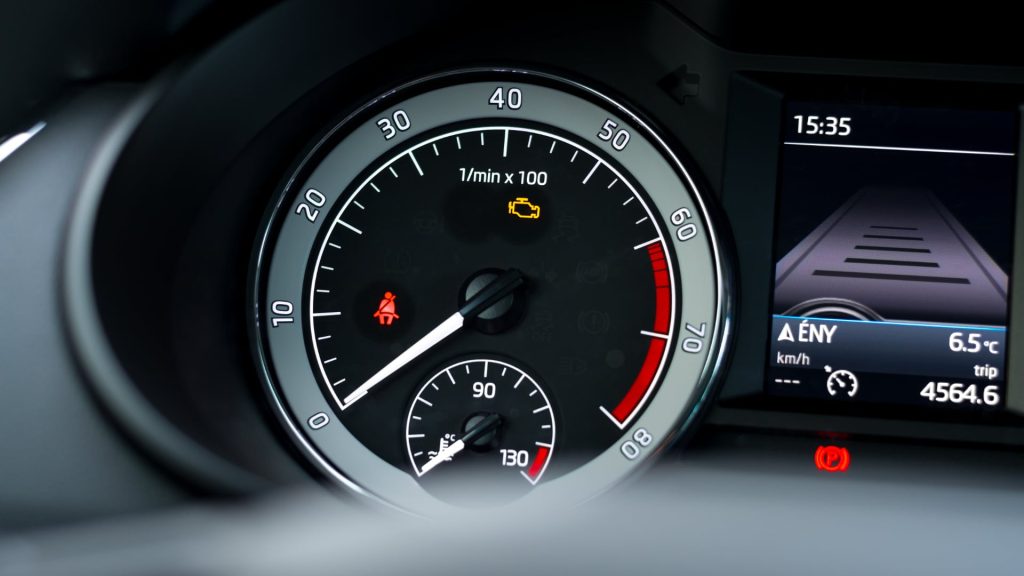 The symptoms of a failing catalytic converter could mimic other car issues; therefore, to properly diagnose catalytic converter failure, the driver must monitor the signs closely so that the automotive professional can attempt to recreate the problem appropriately.
Engine misfiring
Another disturbing sign of a failing or clogged catalytic converter is engine overheating or misfiring. Although engine misfiring is a common symptom of other automotive issues, it's critical to have the case diagnosed adequately before spending money attending only to spark plugs or other areas of question.
Check engine light
A switched-on check engine light is one of the most apparent indicators of a malfunction with your car and is also one of the most vital pointers to a faulty catalytic converter. When you check your vehicle with a compatible OBD scanner, it will show you a catalytic converter-related trouble code that you must decode with the help of the operating manual.
The most common trouble code for a bad catalytic converter is the P0420 code. Of course, you should also pay attention if the readings are accurate, and you can use the trick to turn off the check engine light in case it's a false warning.
Decrease in fuel efficiency
A sudden decrease in gas mileage could signify a clogged catalytic converter or a faulty one. When your engine gets less oxygen or resistance in the exhaust path, it works harder, consuming more fuel and causing you to get fewer miles to the gallon.
Poor acceleration
If you are experiencing a decrease in your engine's performance, it could be due to a faulty catalytic converter. When exhaust gases get trapped in front of the catalytic converter, it can cause your engine to run less efficiently.
This increased back pressure can cause your engine to stall completely. Your vehicle may jerk or act like an airlock in your system. When you push the gas pedal, the car will feel like there is no fuel reaching the engine.
Engine refusing to start
A clogged catalytic converter prevents exhaust gases from leaving the vehicle through the muffler, causing your engine to stall due to increased back pressure. If your car starts sputtering or stalling, your catalytic converter could be the culprit.
It would be best if you had a mechanic fix the problem to prevent it from worsening to avoid escalating into extensive and expensive damage to your exhaust system.
Smell of sulfur
A clogged catalytic converter restricts the airflow of exhaust fumes, causing the engine's air-fuel mixture to get too rich (excess fuel), leading to unburnt fuel.
When your vehicle combusts this excessive air-fuel mixture, it releases an odor of burnt sulfur, which could be compared to rotten eggs. This indicates a faulty catalytic converter.
Discolored housing
If your catalytic converter housing takes on some other color, it could indicate a clogged catalytic converter, creating excessive heat. This could also happen if your engine is not running effectively, allowing unburnt fuel to enter the catalytic converter. As a result of heat, this mixture ignites in the converter and melts its inner material, resulting in more blockages.
A clogged catalytic converter could create excessive heat inside the engine, damaging other parts fast; therefore, avoid driving your car if you suspect the catalytic converter is bad.
Increased emissions
A damaged catalytic converter will cause an increment in the car engine's emissions. You will notice this during acceleration or at idle by seeing dark exhaust smoke from your exhaust pipe. Your vehicle will most likely fail an emission test if there is a yearly car inspection in your state or country.
Rattles or other noises
Inside the catalytic converter, a "honeycomb" can get worn out, and this can cause the honeycomb to break apart into pieces. If this happens, revving your car engine will generate a rattling noise from the catalytic converter.
You can listen under the car while a friend presses on the accelerator pedal to see if the noise is from the catalytic converter or somewhere else.
How much does it cost to replace a catalytic converter?
Like any car repair, catalytic converter replacement costs vary from model to model. Generally, replacing a bad catalytic converter costs about $400 to $2500; however, these figures could be higher for some cars.
High catalytic converter prices are just one side of the story. You must consider the failure's diagnostic costs and potential issues along with the repair.
You can expect labor to replace a catalytic converter anywhere from $70 to $130 an hour.
What is the average life of a catalytic converter?
The average lifespan of a catalytic converter is roughly ten years or 100,000 miles. Your vehicle's catalytic converter should last throughout your vehicle's lifetime, but due to wear and tear, it requires early replacement. This inefficiency typically occurs in older cars when the catalytic converter becomes clogged, and the vehicle can not eliminate exhaust gases from the muffler and then out of the car.
Numerous factors can affect the lifespan of a catalytic converter, such as the quality of the converter, the type of vehicle it's in, and how well the car is maintained.
Our take
A catalytic converter in your vehicle is essential because it changes the harmful gases emitted from your car to something unharmful, thereby reducing pollution. Although you can drive around with a bad catalytic converter, you should fix it promptly to prevent it from escalating into massive and expensive repairs. If you notice any of the signs discussed in this article, you should have a mechanic resolve the issue as soon as possible.
What are the three leading failures of a catalytic converter?
The three leading failures of catalytic converters include broken, overheated, or melted converters.
What causes damage to a catalytic converter?
A damaged catalytic converter could be caused by not repairing engine misfires promptly. These adverse conditions caused by a misfiring engine cylinder can reduce the catalytic converter's life by years or could melt it down in extreme cases.
Can you drive a car with a bad catalytic converter?
Yes, you can drive with a bad catalytic converter; While this does not prevent your vehicle from running, it increases your car's emissions.