Mastercraft LSR Grand Touring review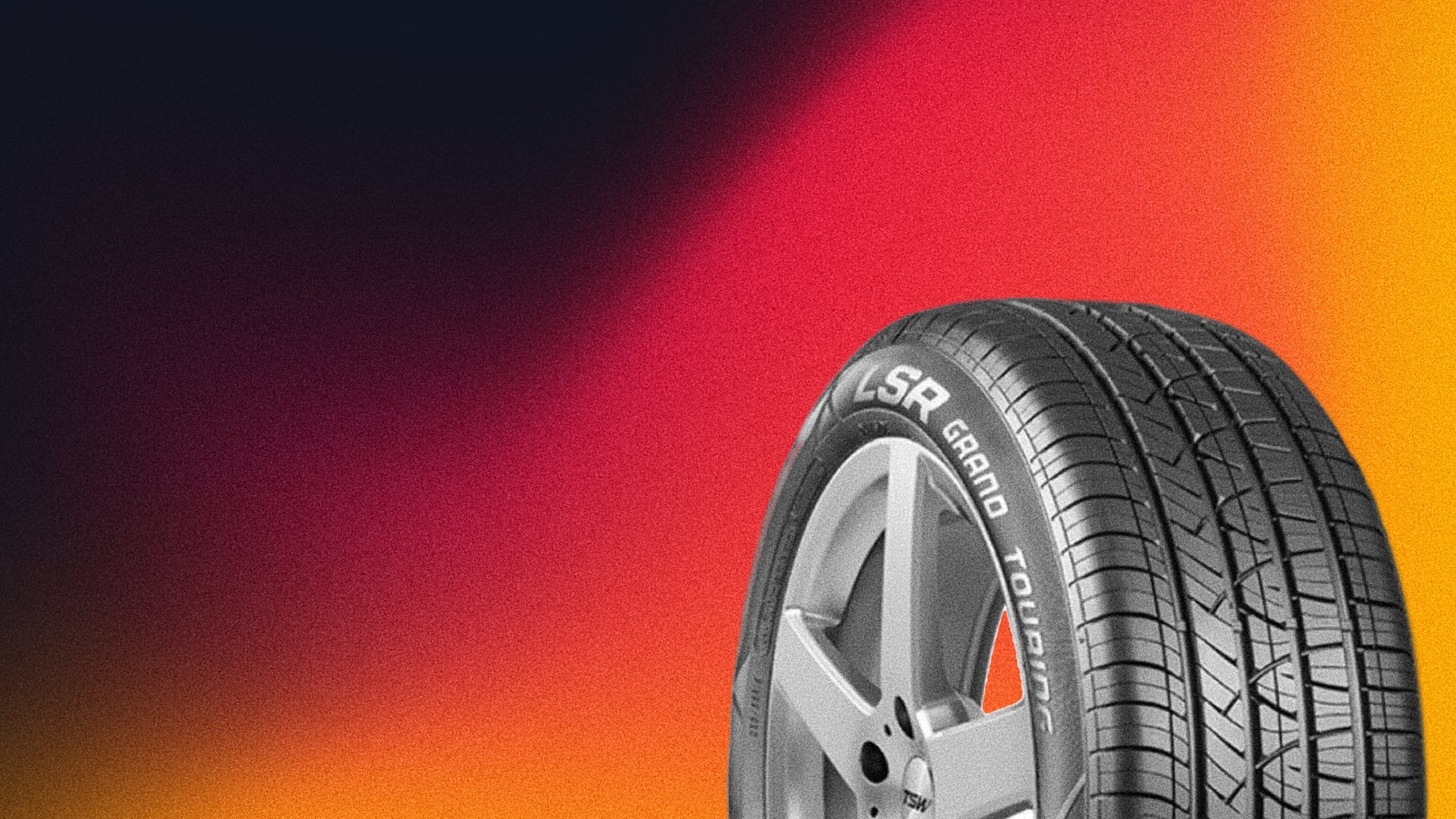 Mastercraft is slowly starting to earn its place among the best high-quality tire manufacturers that offer their products at a reasonable price. While most of their work is based on all-season tires and off-road tires, there's one exception to the rule.
The brand now offers a high-end grand touring tire, and we are here to tell you all about it in this Mastercraft LSR Grand Touring review! The tire is said to deliver higher performance than the brand's regular all-season tires, along with a refined driving sensation and year-round traction. So, we decided to put this statement to the test and give you all the useful pieces of information.
Recommended
Mastercraft LSR Grand Touring
The Mastercraft LSR Grand Touring is a tire that represents a statement that all-season tires don't need to sacrifice the performance for a tougher grip. These offer safe and stable handling and precise steering even at higher speed and wet roads.
REREV may receive a commission for purchases made through links on our site. Learn more.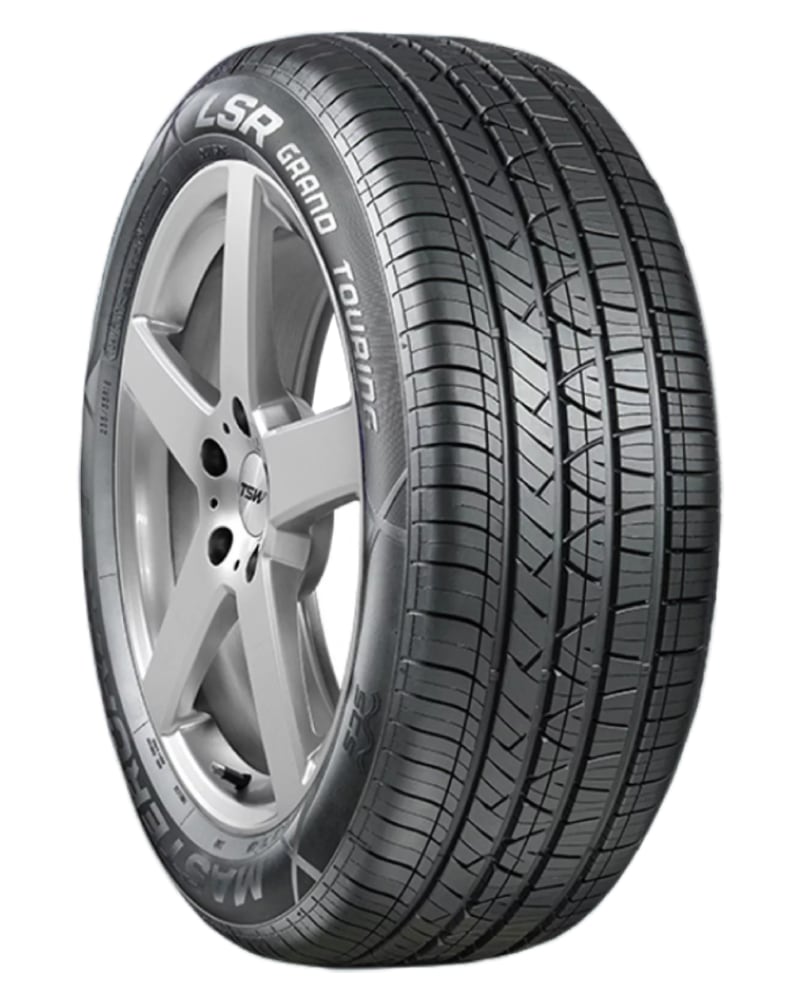 Why you can trust REREV's tire reviews: Our automotive expert researchers analyze tire specs, customer feedbacks and reviews from credible sources. This thorough analysis provides accurate information about tire performance, helping you make the best choice. Find out more about how we evaluate tires.
Key features and technologies
Knowing Mastercraft's work, these tires are fairly unique in their lineup, considering the tread pattern. It utilizes an asymmetric tread design to give you an equal traction performance on both dry and wet roads.
Besides the asymmetric tread pattern, several other useful features make the LSR Grand Touring tire stand out, such as the following:
3D Multi-Directional sipes
Molded wide footprint
Deep tread grooves
Low rolling resistant construction
Let's start with the asymmetric design that gives the LSR Grand Touring tire its year-long traction performance. By looking at the tire, you'll see how the two sides are completely different.
The inner side contains deep variable siping and tread grooves that help dispense the excess water from the tire as you drive over slippery surfaces. On the other hand, the outer side is designed to give you maximized rubber compound on the road for better dry traction.
It's also thanks to the molded wide footprint that the tire has all-season traction with even wear, so the tire should last a bit longer than regular all-season tires. Moreover, there are 3D sipes all over the tire, and they spread in different directions to give you decent performance on wet roads and in snow.
The whole tire construction is made to be lightweight, therefore utilizing low rolling resistance and giving you the traction that you would expect out of a luxury-style touring tire.
Safety features
To make you feel both comfortable and safe, Mastercraft engineers made sure to include deep grooves between inner tread blocks, as well as four wide circumferential grooves that spread across the tire.
All these grooves act together with the multi-directional siping of the tire to lead the water away and prevent hydroplaning. Because of this matter of precaution, you can rest assured that your vehicle won't lose ground grip even during heavy rains for maximum safety.
Speed ratings
Knowing the speed rating of the tire is important as you'll know the maximum speed limit that LSR Grand Touring tires can take. Luckily, Mastercraft made sure to produce these tires with three different speed ratings, so you can even expect some high-performance driving with these tires mounted.
The initial speed index is the "T" mark which means you can drive up to 118mph with complete comfort and grip, while the "H" speed rating lets you drive up to 130mph. On the other hand, you can also buy these tires with a "V" speed rating that enables you to drive up to 149mph.
Finally, these tires are also on the verge of high-performance tires with the "W" speed rating. Getting a set of LSR Grand Touring tires with the "W" speed index will let you drive up to 168mph.
Treadwear and durability
Tread life is yet another crucial factor that makes grand touring tires worth your consideration. Luckily, these beauties should last at least 80,000 miles for a set with the "T" speed rating!
Since the tread patterns differ a bit for various speed ratings, you can get as much as 70,000 miles out of LSR Grand Touring tires with "H" and "V" speed ratings. Finally, the "W" rated tires will get you rolling for at least 50,000 miles, which is a decent estimated limit considering the performance that they allow.
Even the tires with a "W" speed rating should last a couple of years at least since an average US driver passes around 14,000 miles per year. So, you can even expect them to serve you well for 5 years if you choose trims with a lower speed index.
Maintenance indicators
One of the features that make it easier to track the tread wear on LSR Grand Touring tires is the maintenance indicator. Namely, this small wear gauge is located between the treads, and it only becomes visible as you reach the final 2/32 inches of tread.
Once the tread aligns with this mark, you'll know it's time to replace the tires with a new set, as they no longer offer the same level of all-season traction and stability.
Mastercraft LSR Grand Touring traction performance
Traction performance is crucial for grand touring tires like the Mastercraft LSR, so it's only logical that you need reliable test results in different terrains and weather conditions. Luckily, our team made all the efforts to see how these rate in various conditions traction-wise, so you don't have to bother testing it yourself!
Wet traction performance
When it comes to wet traction, Mastercraft LSR Grand Touring tires are just one step below the premium luxury grand touring tires. Although their hydroplaning resistance is admirable, the braking distances are slightly longer than with some more expensive competitors.
However, for this price range, the tires deliver quite a performance on wet roads, and you just won't be able to floor it on the highways as the tires might lose a bit of stability when driving at immense speeds.
In terms of everyday driving, a rainy day won't pose any sort of threat for you, since you can tackle the weather with LSR Grand Touring tires to get decent wet performance.
Dry traction performance
On dry roads, Mastercraft LSR Grand Touring tires behave quite well thanks to the outer shoulder blocks with a maximized number of treads on the ground without many voids between them.
These shoulder blocks also improve your handling in the corners, and steering precision, while the outer patch of the center rib also features maximized rubber surface. Overall, you'll get precise handling on dry roads with these, and you can feel free to enjoy driving at higher speeds with LSR Grand Touring tires that come with higher speed index values.
Snow traction performance
Mastercraft LSR Grand Touring tires provide decent snow traction with 3D siping all over the treads, but you shouldn't expect it to perform like a winter tire. Moreover, the braking distances are not among the shortest in the class, so you can only drive in light snow with LSR Grand Touring tires mounted.
As for the climate zones that get heavy snow in the winter with over 3 inches of depth on the road, you won't be able to drive with these tires and expect them to perform well.
Off-road traction performance
Driving with Mastercraft LSR Grand Touring tires off the road isn't the best idea. Put simply, the tread pattern is too sensitive for rocky surfaces and it might get easily damaged. So, you might even lose some wet and dry traction if you decide to risk it and leave the road.
However, you can't expect a good grand touring tire to perform well on off-road terrains, since these are primarily made for refined driving and higher performance on highways and town roads.
Noise and comfort
Of course, we just had to test the noise isolation and driving comfort to decide if these tires can rival some top-notch grand touring tires. As it turns out, their noise isolation is on more than an acceptable level, but it can't make a real threat to luxurious grand touring tires.
However, for a tire of this price range, the noise isolation is quite good as the variable tread sipes make it easier to reduce road vibrations. On the other hand, the tough compound simply absorbs all the road bumps, so you truly get a refined driving sensation with these.
Competitors and alternatives
These tires have numerous competitors among top grand touring models made by Michelin and Continental. However, these tires are in a slightly higher price range, and the LSR Grand Touring tires truly seem unprecedented for the price.
Overall, there are some clear competitors to these tires:
Michelin Defender
Cooper CS5 Ultra Touring
Mastercraft LSR Grand Touring price range
The affordable price range sets these tires apart from other grand touring tires that cost considerably more. It also has to do with the exact size trim of the tire, so you can get a single 16″ tire for around $85.
On the other hand, you can find a single 20″ tire for around $210, but it still ends up being in a reasonable range for the whole set. What's more, you can also count on frequent rebates and discounts to grab these great grand touring tires at a better price.
Warranty details
The treadwear warranty of these tires depends on the tread trim and speed rating mark. So, you'll get a warranty on 80,000 miles for a set of LSR Grand Touring tires with a 'T" speed index.
However, the "H" and "V" rated tires come with a 70,000 miles tread wear warranty, while the tires with a "W" speed rating come with a 50,000-mile warranty. Also, you can count on a uniformity warranty that gives you a free replacement in the first year of tire use, or within the first 2/32″ of the tread.
Compatible vehicles
These tires come with decent versatility as they fit passenger cars, coupes, minivans, and even some crossovers. Still, these vehicles make the best fit with LSR Grand Touring tires:
Audi A3
Audi A4
BMW 3 Series
Ford Taurus
Dodge Avenger
Chevrolet Cruze
Chevrolet Impala
Toyota Corolla
Toyota Camry
Honda Accord
Nissan Altima
Hyundai Elantra
Our take
Ultimately, Mastercraft LSR Grand Touring tires make the most affordable all-season option that leans toward luxurious touring tires in terms of traction and driving comfort. You'll surely be able to enjoy a pleasant ride without sacrificing performance on the road.
So, if you are on the lookout for a worthy set of grand touring tires without having to pay top dollar for Michelin or Cooper tires, LSR Grand Touring makes one of the best options.