VW Beetle years to avoid — most common problems
Make an informed choice by uncovering the VW Beetle years to avoid.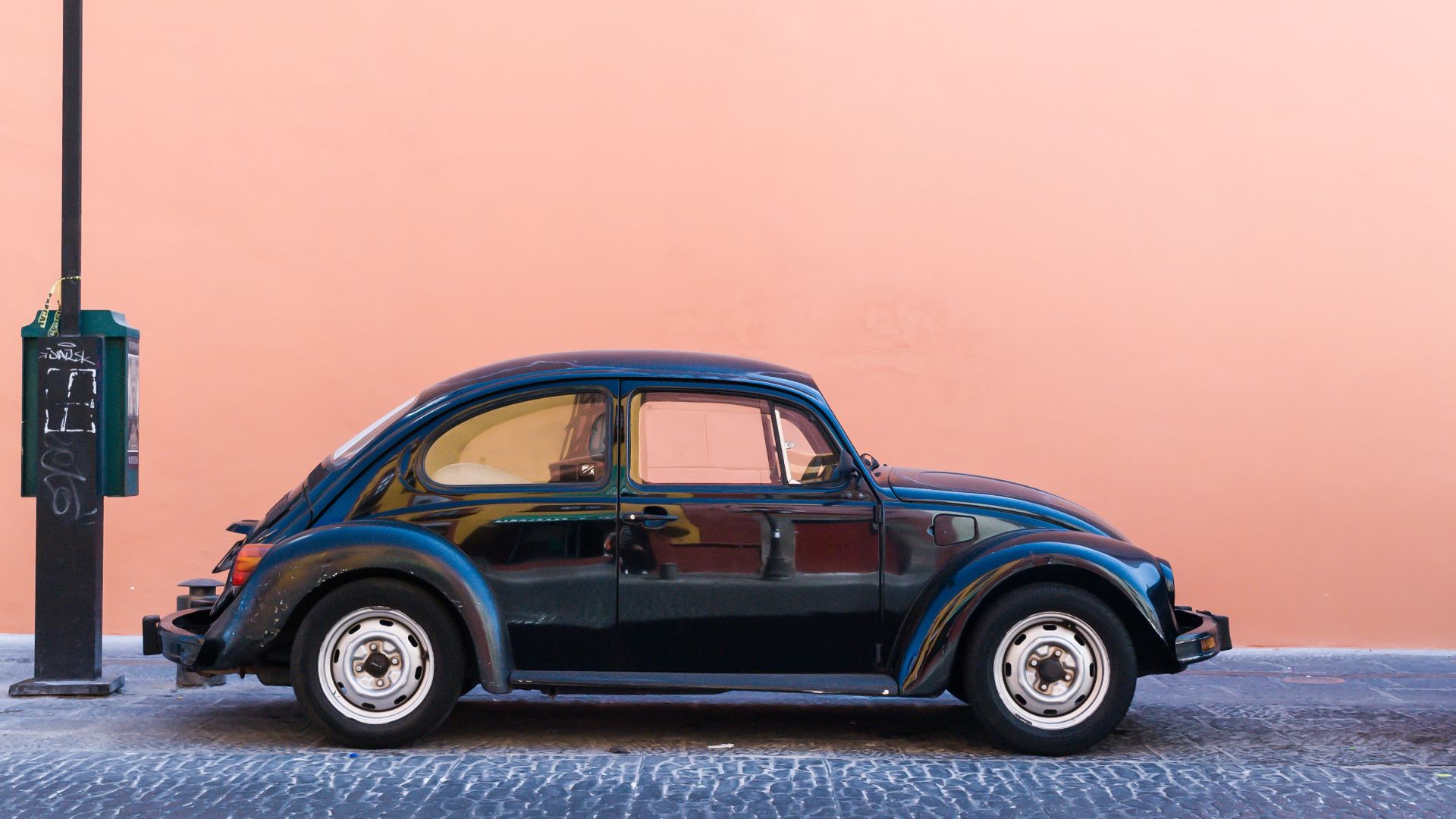 Over the last eight decades, Volkswagen has sold over 23 million cars in three generations of their iconic VW Beetle.
The Volkswagen Beetle is a timeless automobile. It's a two-door vehicle that seats five people. It has been around for close to seventy-five years and continues to draw admirers today, despite being discontinued a few years ago. There are some great years for the car and some to avoid.
You should know which years to avoid if you want to buy a VW Beetle. Some are better prepared to hit the road than others. This article will help you find your ideal VW Beetle years and identify the years to avoid. We will quickly guide you to the best option.
Why you can trust REREV's advice on which car model years to avoid: Our car experts look at official data, ask real drivers what they think, and talk to experienced mechanics to make sure our list is useful. This reliable info can make buying a car easier for you. Want to know how we do it? Find out more about our research methodology.
Most common VW Beetle problems
When considering the 80 years and millions of VW Beetle models, options, and vehicles produced since the start, common problems can take time to pinpoint. Similarly, as the VW Beetle developed, new components would be added, and those new options would later require repairs, so they had to be considered.
However, transmission issues with the 2012 VW Beetle were frequently mentioned in reports. The 2012 VW Beetle also experienced turbo issues, and the 2013 VW Beetle also had problems with the door locks.
The VW Beetle gets a 4/5 dependability rating on repairpal.com, which places it ahead of comparable rivals. Naturally, there are still a few issues to consider for most VW Beetle models.
Some additional common issues with VW Beetle include the following:
Rust
Before making a comeback in the American markets in 1997, Volkswagen sold its original Beetle models (classic type) from 1951 to 1978.
Due to the straightforward and contemporary 1.1-liter VW air-cooled engine, these early original beetle parts were relatively easy to fix and maintain.
However, corrosion is one aspect of old American models that you should constantly look out for, regardless of their age. While the paint issues could somewhat be sorted out thanks to the ceramic coat benefits, things weren't so easy when it comes to rust issues unrelated to the paint.
Rubber seals on the windows and windscreen can deteriorate quickly, allowing water to enter. Metal will rot away if there is moisture accumulating underneath the panel.
Below the back seats, close to where the battery is installed, is another area susceptible to rust. Acid leakage there is very terrible.
Overheating
Newer models of the Beetle were plagued with the possibility of overheating caused by pump impellers.
Even worse, this tragedy affected 9 Beetle years (1998 to 2007).
Transmission problems
The Tiptronic transmission, mostly found in the 2004 model, was said to be a defective component that could cause delayed shifting, hard jerking, and, eventually, failure at any time. These symptoms of a bad shift solenoid weren't the only troubling thing about the transmission of this car.
Most Volkswagen Beetle owners who experienced this problem noticed it around 90,000 miles.
The scope varies from minor slippage to total failure. Classic models encountered them startlingly, causing the cars to fall into limp mode.
Some consequences entail jerked or even loosened gears. Even scarier is that these disasters have no warnings or signals – the amber turn signal section can fall off in the middle of your ride for no apparent reason!
As a result, these vehicles fail to meet even the most basic safety standards in the United States.
Substandard interior
Their weakest point may be seen in the inside construction, built of cheap plastic with a propensity to peel. All convertible vehicles (2005-2007) unquestionably require new canvas, whose replacement might cost up to $1500.
Engine failure
Although dealing with engine problems is not uncommon, you would imagine that they would occur later in the car's life.
The Volkswagen Beetle, on the other hand, can experience engine failure as early as 69.5 thousand miles, which is not even half the projected lifespan of the vehicle.
Most of the time, the problem would arise due to timing chain failure, and the automobile owners would have to pay upwards of $17,000 to acquire an engine replacement. This would be the case despite routine maintenance and care.
Which VW Beetle years to avoid?
There have been numerous years of the VW Beetle, giving drivers many opportunities to identify the worst ones. More than others, some are ideal. It is advised to Avoid the models from 1962, 1972, 2000, 2001, 2003, 2004, 2006, 2007, 2009, 2012, 2013, and 2014. These need pricey repairs and can be problematic while you're driving.
The VW Beetle's transmission and engine are its two main areas of contention. Unfortunately, these things cost a lot to handle in a car and can need a serious replacement. To have the best ownership experience, be aware of the VW Beetle years you have. The less money you have to spend on repairs and replacements, the better.
Third-Generation Beetle (1962 model year)
A 4-speed manual transmission was standard on the 1962 Beetle. Many consumers reported having trouble downshifting into 2 gears or experiencing difficult gear shifting, and the transmission case made grinding noises that wore down the gear teeth.
The issue persists despite trying several solutions, such as changing the shift assembly or correcting the input shaft's free play.
Fourth-Generation Beetle (1972 model year)
Although the 1972 model had a few transmission problems, it had terrible overall fuel efficiency. In addition to giving a subpar performance, the cabin was cramped for two people. Since the Beetle's introduction in 1950, its original design has remained the same, leaving the cabin with little room.
Fifth-Generation Beetle (2000–2002 model years)
The most severe problems, such as engine stalling because of a bad fuel pump or alternator, were documented with 2000, 2001, and 2002 models. The fuel gauge on the models was also inaccurate; it is known that the level sensor's float became stuck, causing the fuel meter to display fuel even when the gasoline tank was empty.
The Volkswagen Beetle models from 2001 to 2004 had many consumers complain about noise and vibration. The simple engine and poorly aligned body pieces, including the door, trunk, and engine hood, were the root causes of the extreme noise and vibrations.
Sixth-Generation Beetle (2003-2004 model years)
The transmission in the 2003 and 2004 Beetles had issues such as poor shift quality; according to customers, the car gives no warning, and the transmission fails to shift gears. The solution was to replace the entire transmission, costing between $3000 and $5,000.
The 2004 model displayed signs like jolting into the gear or sporadic gear slide. The transmission will cost $4,000, and VW also provided authorized dealerships with field repair instructions.
The trunk lock is another frequent problem; it frequently fails to lock, and when the lid is open, the switch in the trunk signals the security alarm to go off.
Seventh-Generation Beetle (2012-2014 model years)
The VW Beetles produced during this period had an airbag light ON issue. The Takata company manufactured the airbags used in these models, and Takata supplied airbags to numerous automakers, so the recall affected over 100 million vehicles worldwide.
The Beetle had a broken airbag squib; without a working squib, the airbag cannot deflate. VW also settled a class action lawsuit in America, agreeing to pay 42 million USD to beetle owners in the United States. The total number of VW beetles affected was around 1.3 million.
Best VW Beetle years
If you want the best VW Beetle years to drive, these options are light years ahead of the competition and will save you money. Look for one of these if you are interested in a VW Beetle as your next mode of transportation.
Here are the best years for the VW Beetle:
1969 VW Beetle
1998 VW Beetle
1999 VW Beetle
2005 VW Beetle
2008 VW Beetle
2010 VW Beetle
2011 VW Beetle
2015 VW Beetle
2016 VW Beetle
2017 VW Beetle
2018 VW Beetle
2019 VW Beetle
2020 VW Beetle
These are the best VW Beetle options on the market today. Despite how cool the older options may appear, the newest models have done better than the older ones, so you're better off getting a new, used VW Beetle. Newer is better.
Of course, there are some drawbacks to the best VW Beetle years. The 2014 VW Beetle had severe paint and body troubles, and the lights on the 2008 VW Beetle were not working properly. Each issue stands out, but only some come close to the problems in the VW Beetle years to avoid.
The 2019 Volkswagen Beetle is a terrific vehicle to conclude the lineup on, so if you've been driving an older model, you should feel right at home.
The 2018 Volkswagen Beetle is a fantastic addition to the well-loved lineup, sporting the same retro styling fans all know and love and a chic interior to top it off. It also boasts impressive handling and a lengthy bumper-to-bumper guarantee.
The 2018 Volkswagen Beetle comes in 4 trim levels, one of which is the unique edition Coast trim. It comes standard with a 2 L 4-cylinder engine and has garnered excellent reviews from owners worldwide.
The Volkswagen Beetle had a spectacular year in 2016, offering customers a choice of 12 distinct trim levels and experiencing few to no problems.
The 2016 Volkswagen Beetle showcased the vehicle's well-known style, availability in both hatchback and convertible body variants, and good handling and acceleration. It also featured a new media system with features like Android Auto and Apple CarPlay.
Compared to other vehicles in its era, the 2011 Volkswagen Beetle was instantly more fashionable and possessed the most cutting-edge safety features and fuel efficiency of the day.
It is unquestionably among the best contemporary Beetle models and deserves to be in the fourth spot on my list.
While the 2010 VW Beetle has nostalgic appeal to the other models, this one lacks substance. Despite this, it does not necessarily indicate that the model is poor.
The 2010 Volkswagen Beetle has enough superb safety features, excellent handling, and smooth ride characteristics to make people genuinely passionate about it and earn it a spot on this list.
Is the VW Beetle worth buying?
The Volkswagen Beetle is a dependable vehicle. This model has a 4.0 out of 5.0 reliability rating, according to RepairPal.com. Despite having an above-average dependability rating, the Beetle is ranked 24th out of 36 compact cars on RepairPal.
In addition to being safe to drive, VW Beetles typically obtain good fuel efficiency due to their small size, making them ideal for new drivers and commuting. Older VW Beetles may usually be purchased and repaired for a reasonable price.
Contrary to popular belief, the Germans could design a classic car that would be made and sold for over 80 years. The discontinuation of this cherished lineup in 2019 was unfortunate.
With the aid of this article, you should be able to identify the greatest and worst Volkswagen Beetle years, allowing you to get the best model money can buy while easily avoiding any of the models noted for having significant defects.
What was the worst year for Volkswagen Beetle?
The poorest pick for this vehicle was the 2004 VW Beetle. Although it also had powertrain problems, the most significant problem was with the windows and windshield. For owners, the 2004 VW Beetle is the most expensive model. These years saw the emergence of several minor flaws, which can cost money over time.
What goes wrong with VW Beetles?
The damage brought on by normal window wear and tear is Beetles' most frequent problem. The only fix is a replacement, and it's much more likely to be seen in models from 2004 through 2009.
Which Beetle engine is best?
As far as Volkswagen engines go, the 1.8L TSI Generation 3 variant holds the top spot.u003cbru003eu003cbru003eThe 1.8T is capable of 200,000 miles of service. However, you must first understand which 1.8T to buy.