Transmission temperature — what is normal range?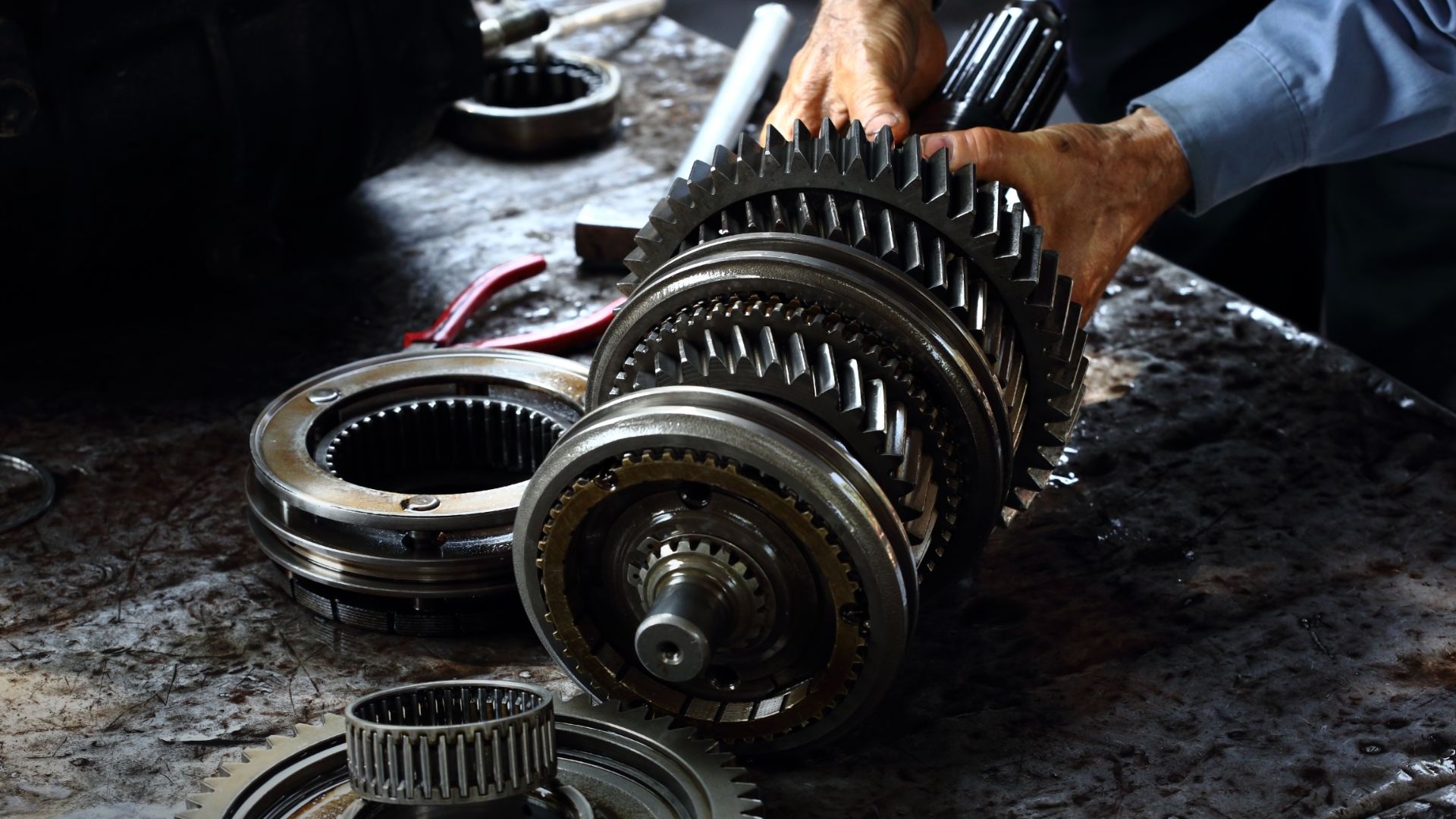 There are a variety of dashboard warning lights in your car. The temperature gauge, check engine light, oil pressure light, and tire pressure light are a few that need immediate attention. Others might not be as critical, but they, even so, deserve to be examined by a qualified mechanic right away. The warning light for the transmission temperature gauge is one you never want to see illuminated.
Excess heat is the enemy of your car's transmission and the cause of many transmission issues. Many transmission issues, such as ruptured seals, broken gears, slipping transmission bands, failing bearings, inoperable solenoids, and delayed clutch engagement, are caused by excessive transmission heat.
You are going down the road, and your transmission temperature is climbing. What is acceptable, and how far should you push it?
The transmission in your car is what transfers power from the engine to the wheels; therefore, keeping the transmission at the proper temperature is crucial. Let's take a deeper look into all things transmission temperature.
What is a transmission temperature?
Most individuals don't know much about vehicle transmissions. All you want is to get in your car and drive, knowing that you can safely travel from point A to B. The temperature of your car's transmission oil is referred to as transmission temperature.
"Check transmission temperature" might be mentioned in a message that appears when your car's check engine light illuminates. You must stop on the side of the road to let it cool off if this light illuminates. A mechanical tool called a transmission temperature gauge is made to assist you in monitoring the temperature at which your transmission is working. The instrument accomplishes this by monitoring the transmission fluid's total temperature.
Keeping an eye on these temperatures can prevent your gearbox from overheating, giving no chance for significant harm to occur.
Why is transmission temperature important?
Since excessive heat can often result in irreparable damage, the transmission temperature is crucial. When the temperature rises above the advised range, you run the danger of the metals inside your transmission warping or deforming.
High temperatures also greatly diminish the consistency and longevity of your transmission fluid. You may end up stranded on the side of the road if your transmission overheats while you're driving. Heat causes the fluid to turn from red to brown, then black, as the organic components decompose over time. Additionally, it gets thinner, which limits the amount of heat it can transfer away from the moving parts.
What transmission temperature is considered normal?
The fluid temperature in the transmission should be between 175 and 220 degrees, and the driver should closely check it.
If it gets any hotter, danger may be on the horizon. To ensure that your transmission is operating correctly and not overheating, you should conduct routine vehicle inspections.
Depending on the severity of the issue, the transmission temperature warning light is typically illuminated in various colors in modern vehicles. Red usually indicates that the problem is extremely urgent, and you should probably stop driving right away, and yellow typically shows that the problem is less critical. No matter the light's color, you should have it checked out immediately.
What causes transmission temperature to rise?
When the fluid in your car becomes low, the engine will overheat. This may be a result of leaks, and your engine may completely disintegrate as a result. If you do not routinely replace the fluid, it could also overheat, and old oil won't heat up effectively.
A transmission may run hot as a result of a bad solenoid. Your transmission's solenoid controls how much fluid is pumped into the transmission. A transmission overheats if it doesn't receive enough fluid. If so, the solenoid has to be changed immediately.
How do I know if my transmission is overheating?
Due to the lack of gauges in most contemporary automobiles, it can be challenging to keep track of the temperature of the gearbox fluid. To inform you if the transmission is overheating, cars instead utilize a Check Engine Light or other warning light.
Understanding the signs and symptoms of an overheating transmission could help you act before it's too late. Below are some signs or symptoms of an overheating transmission.
Slow response time
The temperature won't be controlled, and the gears won't function properly if the fluid levels drop. The lack of fluid makes it difficult for the gears to react as rapidly as they usually would. Sluggish response times indicate that your transmission is getting too hot.
Slipping transmission
The gears may slip if the fluid loses its ability to lubricate the interior parts, and the same holds if any impurities enter the fluid.
A slipping transmission might indicate worn-out gears, a failing clutch, or broken transmission bands.
Hardening seals
The transmission seals are what prevent transmission fluid from leaking into inappropriate places. Fluid cannot enter beyond the input shaft seal. The device that connects to the transmission is where the input shaft is attached.
The output shaft seal guards against transmission fluid leaking into the driveshaft yolk. Seals are prone to cracking when they get hard. Engine leaks will eventually result from cracks in the gearbox seals.
Sweet burning odor
To generate power, the transmission uses gears, and the automatic transmission fluid maintains the system's optimal performance and lubrication. Additionally, the fluid is required to control interior temperature. But when the fluid ages, it deteriorates, and the internal makeup degrades when it oxidizes. When this happens, the fluid's capacity to lower heat and reduce friction reduces transmission overheating.
When the transmission fluid is no longer red, you'll detect strange odors under the hood. This darker fluid begins to burn, emitting an overwhelming smell you won't be able to ignore.
How to prevent transmission overheating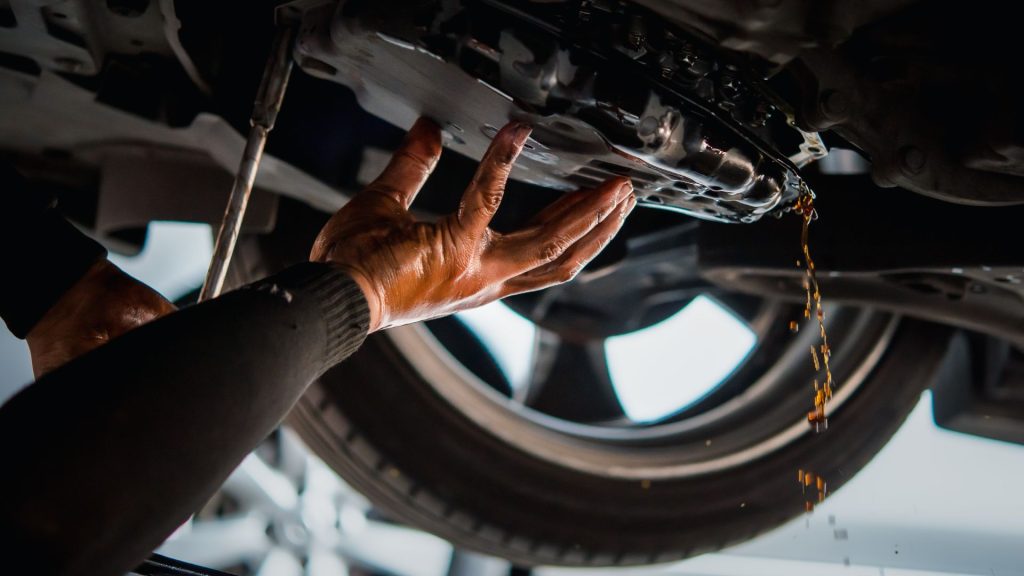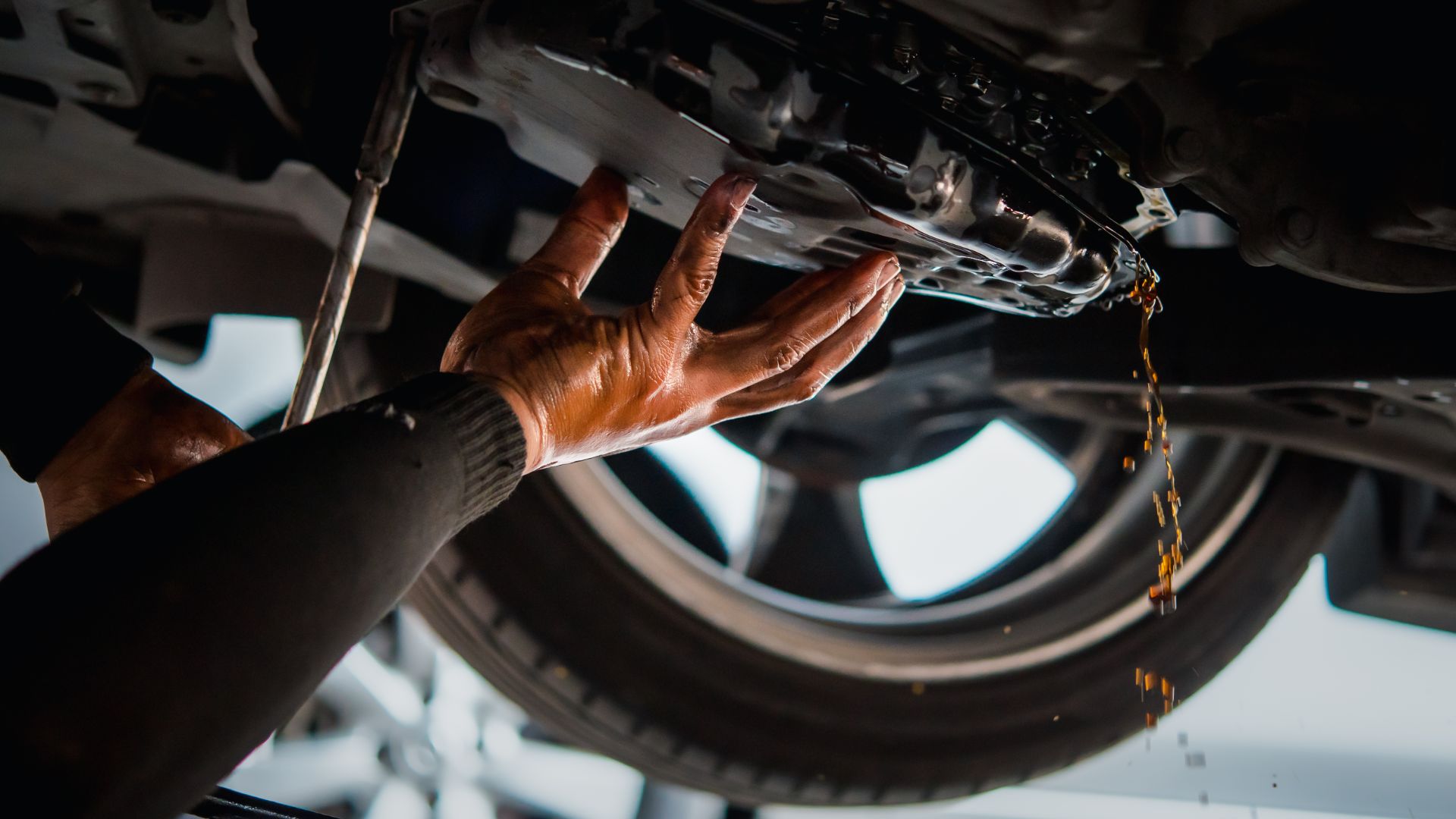 If you're feeling lucky that this hasn't occurred to you yet, act right away to ensure that your good fortune lasts.
Monitoring the temperature of the transmission fluid is an ideal approach to stop the transmission from overheating. You can also adopt the following preventive measures.
Check the transmission fluid regularly
At least once a month, you should check the fluid levels in your car to look for problems like low fluid levels or dirty or burned fluid. This will enable you to address these early warning indicators before significant transmission issues that could harm or completely wreck your transmission.
To ensure that your fluid isn't leaking, periodically check under your car for stains on the driveway or transmission pan and check the quantity and quality of fluid using the dipstick.
Change the transmission fluid on time
Every 30,000 to 60,000 miles, your transmission fluid should be changed. You may change it or have a gearbox shop do it for you.
The fluid should be changed more frequently than the recommended range, such as every 15,000 to 20,000 miles, if you travel in a hot area, experience a lot of stop-and-go traffic, or transport large weights. In this manner, your transmission will always use adequate fluid that keeps it cool.
Install an external gearbox cooler
The radiator cools the fluid down in your car. Therefore replace the coolant in it approximately every two years.
The radiator might not be sufficient to keep it cool if you carry or pull high weights; you should consider installing an external gearbox cooler. For instance, a stacked plate cooler mounts to the front of the radiator and is simple to install.
Add a deep pan
If your transmission is overheating, adding a deep pan is worth considering. A deep pan allows you to add more fluid to your vehicle, which helps spread out the heat and remove it from the transmission faster. Aluminum pans dissipate heat better than those made of steel.
Our take
An overheated transmission may sustain irreparable damage, and it is crucial to keep the transmission from overheating in the first place because of this. To monitor internal activity, it is ideal that you add an aftermarket gearbox fluid temperature gauge.
Knowing when the fluid temperature increases allow you to act quickly to stop damage.
Additionally, since your car's cooling system is crucial to the transmission's health, you must maintain it correctly. Always top off the coolant levels, check for leaks, and wear regularly.
Pull over and let the car cool down if you see the engine or transmission beginning to overheat. You can avoid future, more expensive repairs by taking this easy action.
What does it mean when transmission temp is high?
High transmission temperature indicates overheating in your vehicle. Shifting gears will be more difficult if your transmission fluid becomes overheated. High temperatures will cause the vehicle parts that govern the clutch to wear out and be destroyed.
What does low transmission temperature mean?
Condensation inside the transmission will not be removed if the transmission fluid temperature is too low. And the car might not function as well as it ought to.
What are the causes of low transmission temperature?
Cold weather is the most frequent cause of cold transmission fluid, but most transmission problems are due to overheating.
What does it mean when transmission temp is high?
High transmission temperature indicates overheating in your vehicle. Shifting gears will be more difficult if your transmission fluid becomes overheated. High temperatures will cause the vehicle parts that govern the clutch to wear out and be destroyed.