Smith System 5 Keys — safe driving principles
Drive safer using the Smith System 5 keys.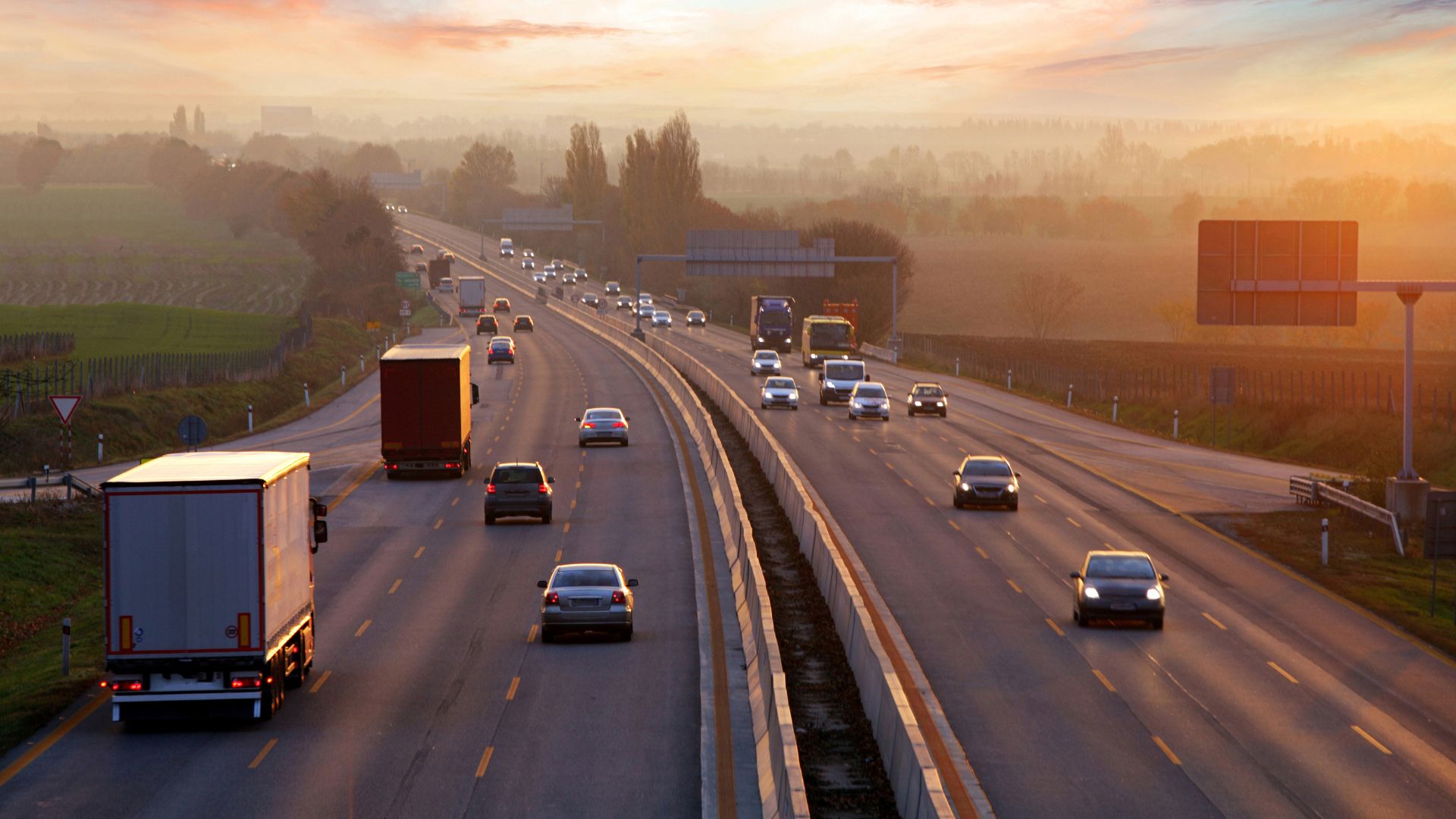 As drivers, we all think that we know what's best to do in traffic and claim to drive better than other people on the road. It's just natural and while driving confidence is a good thing, there's also something in thinking both ways, considering both your actions and the actions of other drivers.
To add up to driving safety, the Smith System 5 Keys are developed as strategic guides for increasing driving safety. While you probably already apply some of those keys yourself, our team thought it's a good idea to lead you through the complete technique.
What's the Smith5Keys driving principle?
The Smith 5 Keys principle was first introduced by Harold Smith back in 1952 as a way of increasing driving safety on public roads. He believed that almost every driving accident can be prevented by training yourself in terms of driving anticipation and awareness.
Even today, these principles still apply in crash prevention. Harold Smith was the founder of the Smith System Driver Improvement Institute, which trained drivers in consistent and applicable driving habits. T
The Smith5Keys philosophy and training center remains active today with thousands of drivers taught in the system. The main mission behind the principle is driving accident prevention, and it turned out to be quite successful in doing that.
The most important thing is that the system is based on five driving techniques that are applicable in all driving conditions. So, from public roads to highways, you can benefit by learning the five principles behind the Smith system.
Five principles of the Smith driving system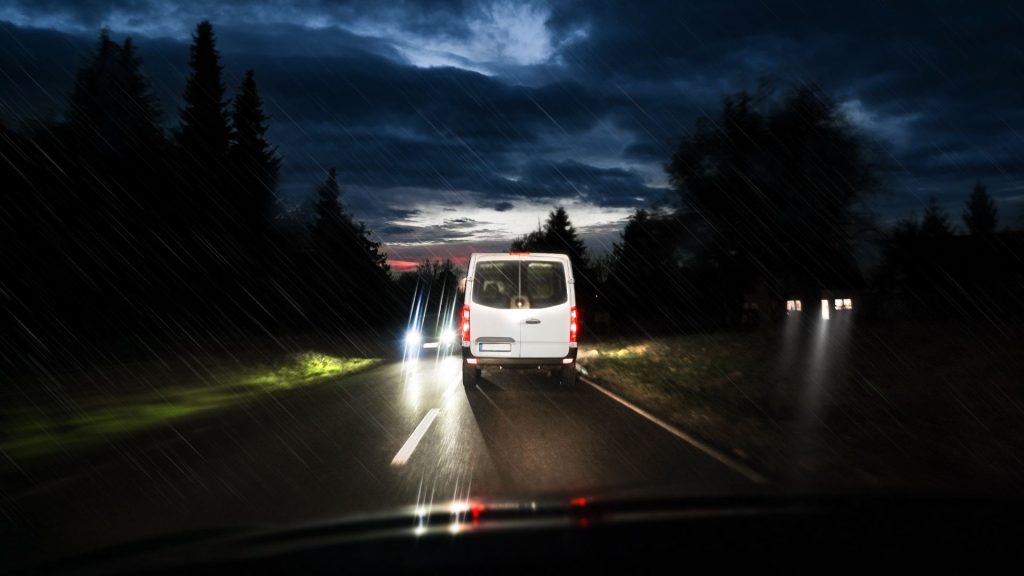 Regardless of where you drive and if you drive a sports coupe or a large SUV, the Smith system includes five principles that are always the same. By applying these principles, drivers can stay out of harm's way and prevent potentially dangerous situations before they occur.
Here are the five keys of the Smith driving system:
Aim high and anticipate your future position
Always have the big picture
Keep your eyes on all sides of the road
Have a way out in all situations
Make sure the other drivers see your moves
The essence of applying these principles is in achieving clear visibility, positioning your and other vehicles, and providing enough time to act. By doing all this, you can reduce the possibility of ending up in traffic accidents which are mostly caused by reckless driving.
The meaning of the "aim high" rule
The first principle among the Smith 5 Keys driving technique is to aim high and always pinpoint your future position. Since eyes work best while tracking something at a walking speed, it's not enough to simply keep your eyes on the road.
If you are going to stay in the same lane, look around you to see the actions of other drivers trying to switch to that lane. On the other hand, if you are going to switch lanes, visualize your location 15 seconds before you do it. By constantly doing this, you can avoid a rear collision in case another driver gets too close to your position.
Get the big picture while driving
Getting the bigger picture while driving can be hard at first, but the sooner you adjust to this rule, the safer your ride will be. This rule says you should check each of your mirrors every 5 to 10 seconds at most. While it sounds confusing to constantly look around, it's easy to adjust to this.
You can switch from your left side mirror to the right side mirror in the same attention span. Between the cycles, keep your eyes on the road ahead and try to include the rear mirror as often as possible. This will give you a clear position of your vehicle when compared to other vehicles on the road.
The rule also states you should keep your distance from both vehicles in front of you, and vehicles behind you in the same lane. Maintaining distance helps you avoid a rear collision while letting the vehicle in front get a bit further away helps you observe the big picture of the road. Naturally, it's also important to maintain a safe speed to drive your car to maximize the efficiency of this rule.
Keep your eyes moving
This rule refers to keeping your eyes on both sides and anticipating the moves of other drivers. By keeping your eyes on the road and looking in different directions every few seconds, you stimulate brain activity.
So, it helps keep your focus for longer and to concentrate on the road position. The rule also states you should avoid any distractions on the road since even with new brake pads you need some time to react in case of emergency braking.
The rule especially applies to intersections and roundabouts as you should follow the actions of other drivers a few seconds before you reach the intersection. It helps reduce the chance of collision even if the other driver isn't keeping the focus on the road.
Ensure you have a way out
Having a way out isn't always possible, especially on jammed highways. Still, when the road conditions allow it, you should always have a way out, at least in terms of the space ahead in your lane and one of the side lanes.
Keep your distance and try to create as much space around your vehicle as possible. When possible, try to switch lanes in a way that grants the freest space around your vehicle. Finding the safest position in traffic includes looking for a spot in the lane with the most space around your vehicle.
Make sure the other drivers can see you
Making sure you are seen by other drivers is also crucial, and you should signal your every move so they can anticipate your position. Don't switch lanes without a turn signal and don't do it suddenly while the other driver is approaching your future position in the lane at high speed.
If you see a traffic jam upfront, step lightly on the brake so that brake lights blink to warn the drivers behind you. The worst thing in traffic is to assume, and the same goes for other drivers assuming your movements. So, do what you can for your actions to be seen and registered by other drivers on time.
Our take
Ultimately, by using the Smith driving 5 Keys principles, you significantly reduce the chance of ending up in a traffic accident. It's not only useful for your safety but the safety of other drivers on the road as well.
Keep your eyes on the road and try to comply with these rules as much as possible to help create a safer driving environment on both public roads and highways.
What are the 5 Keys to the Smith driving System?
The 5 Keys to the Smith driving system are to aim high, get the big picture, keep your eyes moving, have a way out, and make sure you are seen.
Which of the Smith System 5 Keys can help you avoid a backing accident?
The u0022get the big pictureu0022 and u0022make sure they see youu0022 keys can help you avoid a backing accident by alarming other drivers about your position and leaving enough space between your car and the other vehicles in the lane.
What are 5 defensive driving strategies?
The 5 defensive driving strategies are to look at your future position 15 seconds ahead, pay attention to your vehicle's position and other vehicles on the road, keep a proper distance, make sure you have free space for a way out, and make your actions knowledgable for other drivers.