Chevy dashboard symbols – all you need to know
Understand the symbols on Chevy dashboards to drive confidently.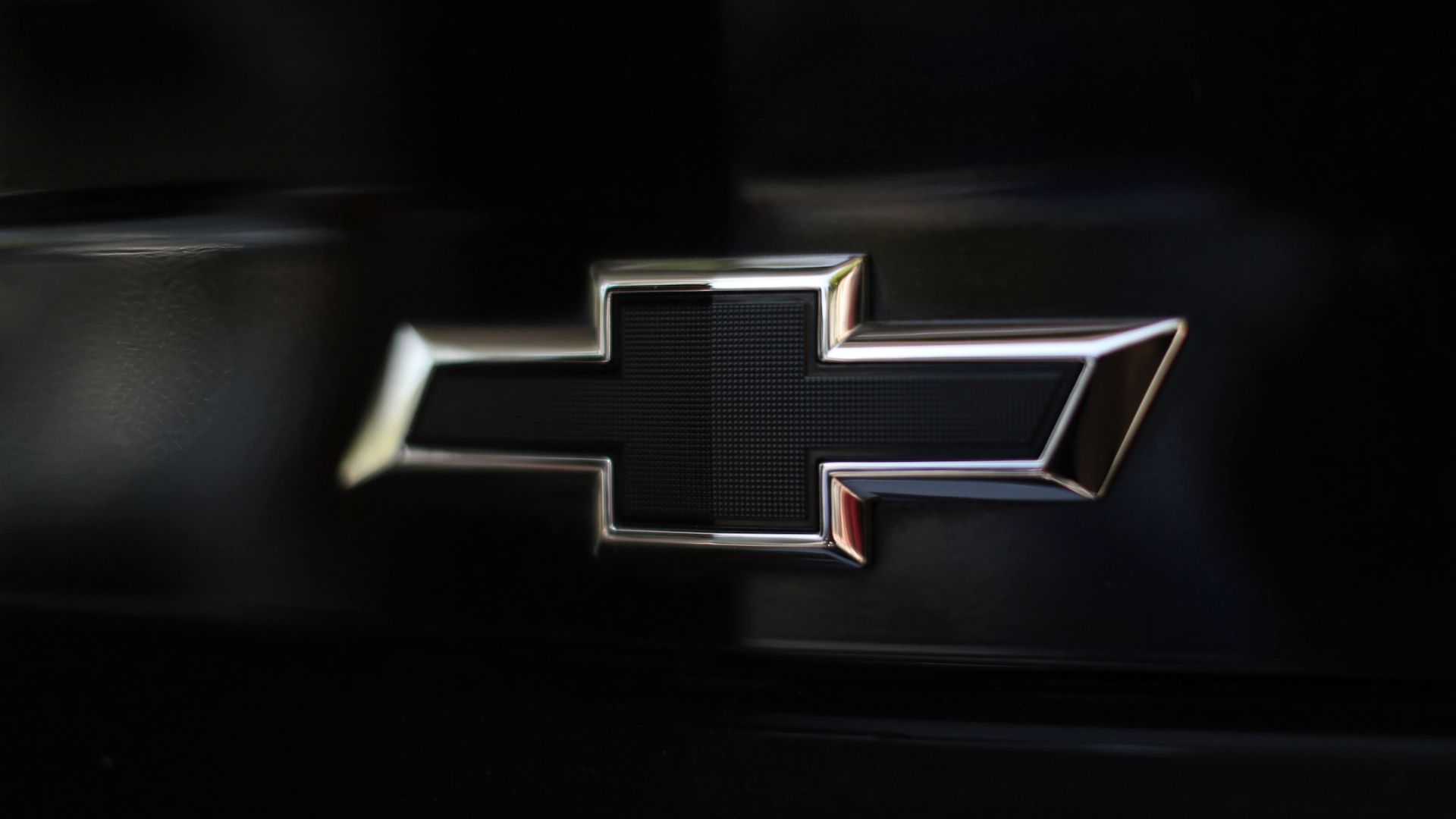 It is essential to know what every dashboard light indicates to avoid the risk of a malfunctioning system or an expensive repair. The dashboard was created to convey information about your car's state of operation without letting you take your eyes off the road for long periods.
Dashboards have a wealth of information available, most of which is displayed through symbols. Knowing all the dashboard symbols and their meanings will save you from a potential breakdown. Figuring out what the symbol means will also help resolve the issue, but if you can't do so, you can visit the nearest auto shop for inspection and repair.
Some of the dashboard symbols differ depending on the vehicle features in your Chevrolet. However, there are universal dashboard symbols you should be familiar with. In this article, we will explore the important Chevy dashboard symbols you should know.
Chevy warning and indicator lights
The chevy dashboard warning and indicator lights will illuminate if an issue is detected in your vehicle. This makes it easier to figure out what is wrong with the car before following up on proper action. Some issues that prompt dashboard lights are easy to fix, while others require the attention of a professional Chevrolet mechanic.
The color of the dashboard warning light can give you an insight into the issue's urgency. Chevrolet vehicles illuminate three major warning lights in different colors; Red, Yellow, and Green.
Red warning light
When you notice a red warning light, you should bring your Chevrolet vehicle for immediate service. The red light indicates a severe system failure, such as an overheating engine or a brake system failure. You should pay close attention to this issue, as it can cause severe damage to your vehicle and put you and your passengers in great danger.
Yellow warning light
If you see a yellow warning light flickering on your dashboard, it indicates that the car system has encountered a problem, but it is not critical, although it requires attention as soon as possible. It could also indicate a mechanical part malfunction or a leak in the system. It is essential to have a professional mechanic diagnose the issue immediately.
Green warning light
If a green warning light gets activated on your dashboard, it indicates an engaged or functional system. It can also signal that the vehicle has some minor issues that can be resolved by restarting the engine.
Other colors like blue, white, or grey designate a feature or technology that is currently active. Flashing warning lights should get resolved quickly, as they inform you of an urgent issue. It is essential to be familiar with the Chevrolet dashboard symbols to ensure that you do not put yourself in danger due to a severe problem.
Common Chevrolet dashboard symbols and meanings
Check engine light
The check engine light is one of the most common dashboard warning lights, which warns about several engine-related issues. The symbol looks like a small engine block indicating the need for engine inspection and maintenance.
The check engine light illuminates momentarily when you turn on the ignition, but it will disappear when your vehicle starts running. If the light does not disappear, the system will not detect an issue.
The issue may not be with the engine itself but with specific vehicle components that impact the engine. Ignoring a check engine light can worsen the problem. It is important to fix it before it leads to an expensive engine replacement.
Oil pressure indication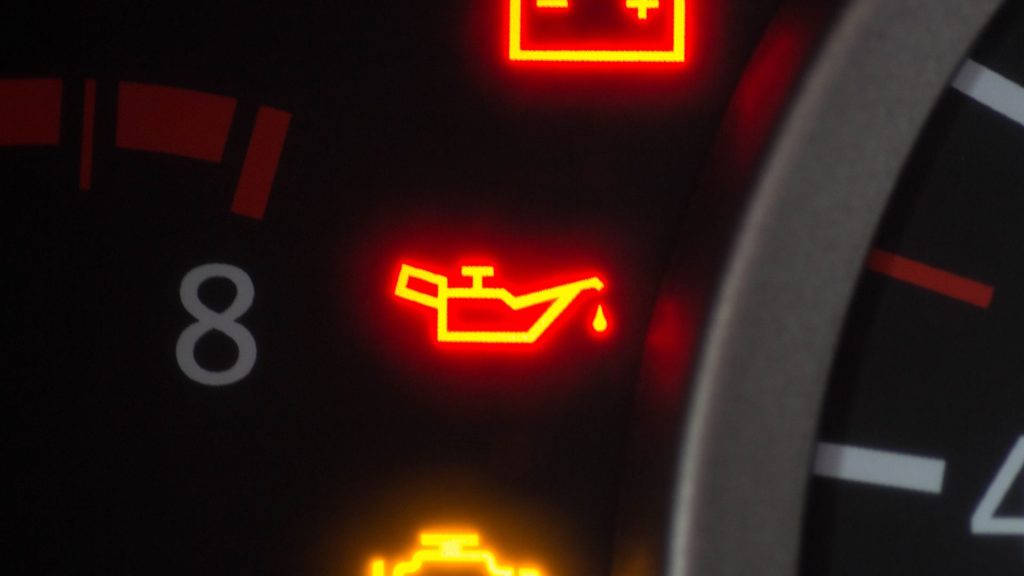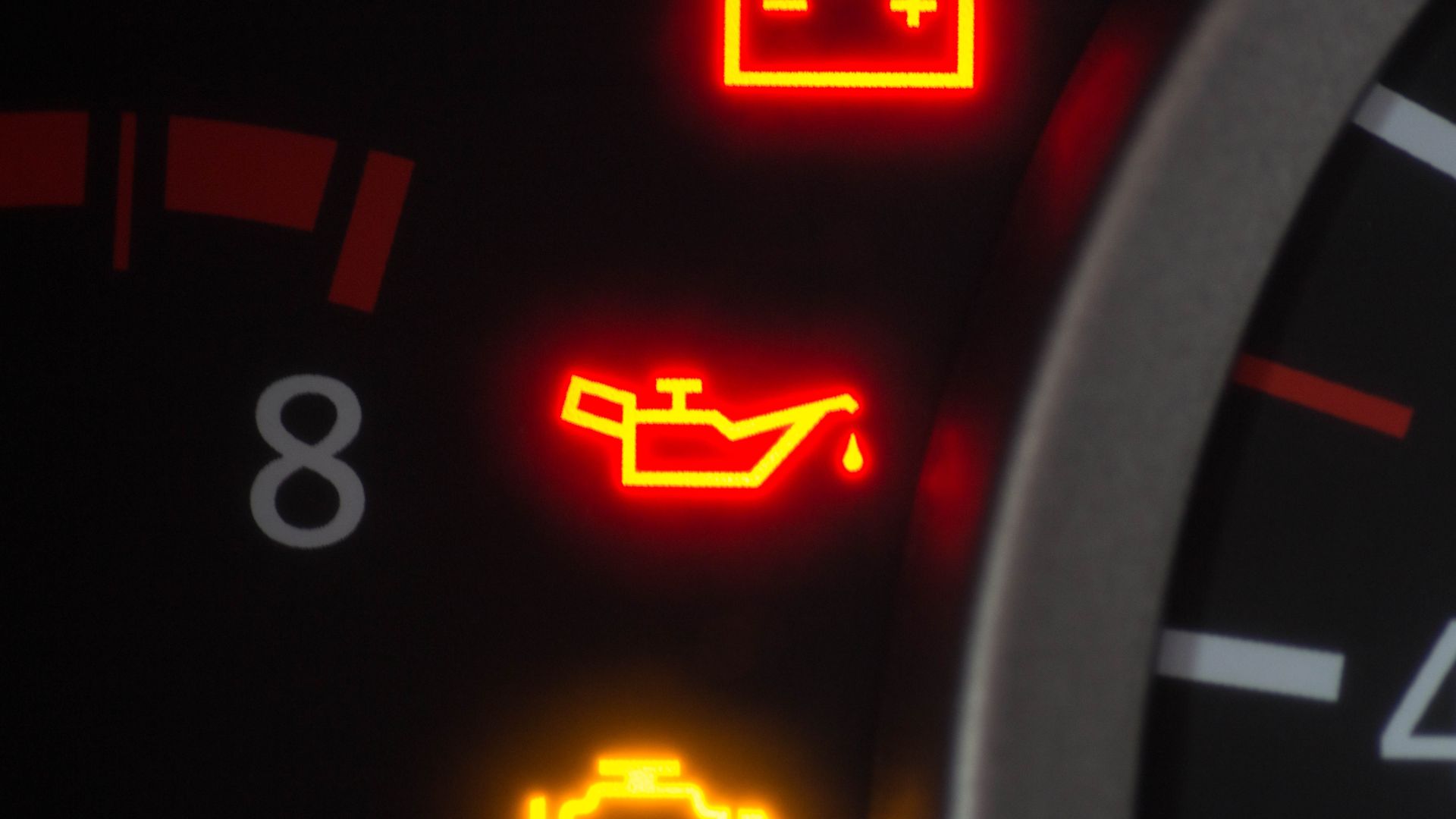 Vehicle oil must be applied at the appropriate pressure for optimal performance. If the oil pressure drops significantly, the engine will not operate efficiently, leading to more significant problems.
When the oil pressure light comes on, it indicates a faulty oil pressure or the oil isn't operating properly through the engine. This is a severe issue because insufficient oil pressure can cause an engine to wear out quickly or seize up. It is vital to pay attention to your vehicle's oil pressure before it causes irreversible damage.
Brake or ABS warning lights
The ABS symbol in all Chevrolet models is labeled 'ABS' on the dashboard. The symbol indicates an issue with the anti-lock braking system or signifies the ABS is active. When you notice that the ABS warning light is activated, you should visit a service center immediately to avoid the risk of a road accident.
The common cause for the ABS warning light is a faulty wheel speed sensor or an issue with the ABS controller. Once you notice your brakes aren't responding while driving, carefully pull to the side and call for roadside assistance.
Airbag symbol
The airbag symbol looks like a person with a ball. The airbag symbol alerts drivers when there is an issue with the airbag and may prevent it from getting deployed in the case of an accident.
When the airbag warning light is deactivated, it suggests a fault with your vehicle's airbag system. It is unsafe to continue driving when you notice the airbag warning light; you should visit the nearest mechanic to diagnose and fix the issue.
Seat belt warning light
In some modern Chevrolet models, the vehicle is not drivable if the seatbelt warning light is on. The car will automatically sense a heavy object or a person on the seat and activate the seat belt warning symbol.
The warning light indicates that the vehicle occupant is not wearing a seatbelt and will remain illuminated until the driver and all the vehicle occupants buckle up. If the seat belt warning light does not turn off after the seat belts get buckled, it indicates a problem with the belt buckle sensor or one of the pressure sensors under the seat.
Tire pressure symbol
The tire pressure symbol is shaped like a horseshoe with an exclamation mark in the middle. It gets illuminated when the air pressure in your tires is low.
If it turns on while driving, you should pull over because driving with an underinflated or flat tire is unsafe. It can alter the vehicle's handling.
If all your tires are inflated after noticing the warning light, you should have your tires serviced immediately to avoid traction and performance issues.
Power steering symbol
If you notice the symbol of a steering wheel with an exclamation mark, it indicates an issue with your power steering system. It is possible to drive without your steering, but it won't be easy to steer. If your vehicle has an electric power steering, you can take it to a mechanic to diagnose the issues.
It is unsafe to continue driving when the power steering light comes on because a lack of power steering assistance will make the vehicle difficult to maneuver and lead to crashing.
Traction control system (TCS) dashboard symbol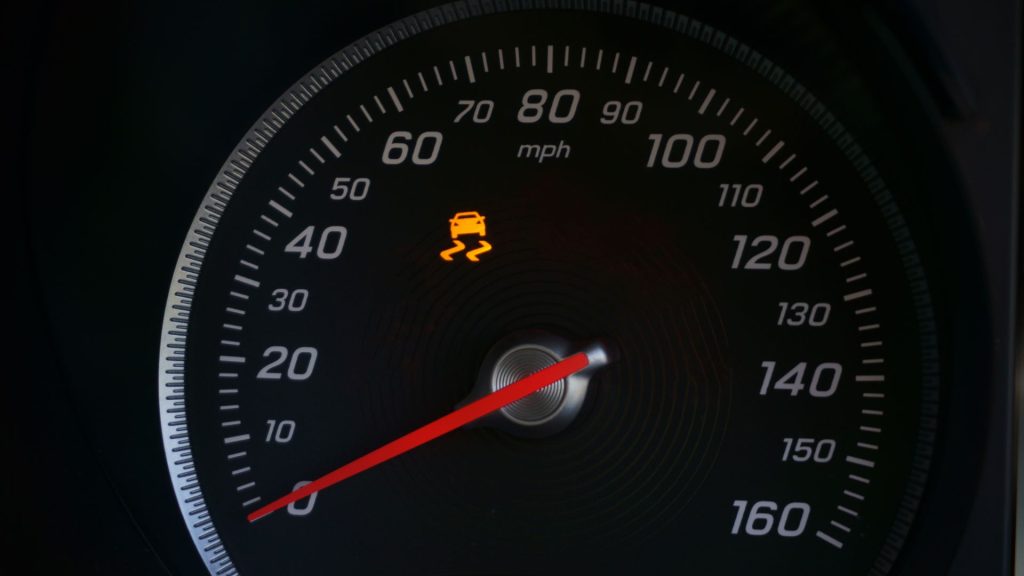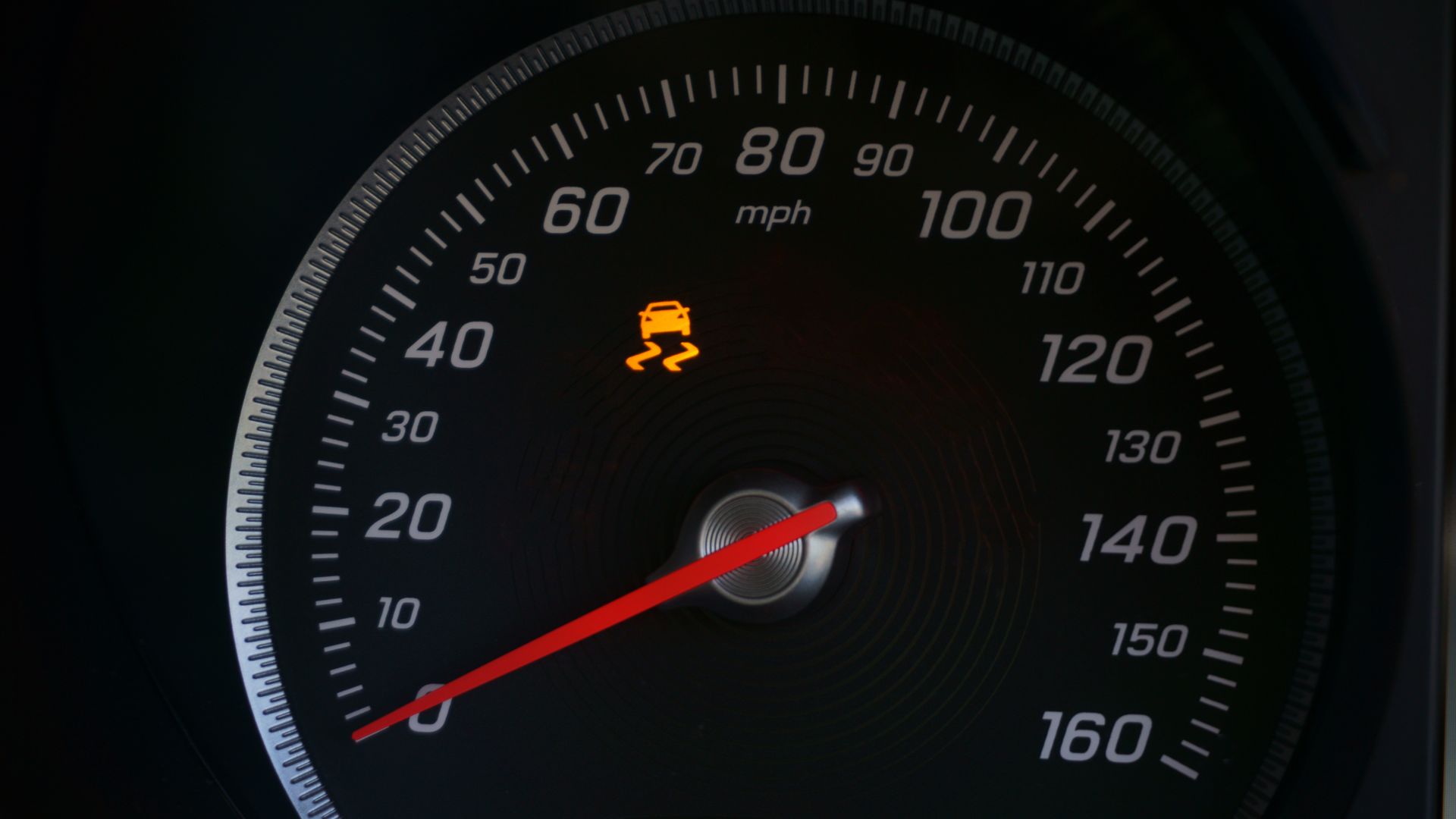 The traction control system is a refined version of the anti-lock braking system. It is designed to help drivers get better control on the road without needing to use manual methods to achieve better traction, like feathering the gas pedal to prevent tires from spinning so much.
The TCS symbol comes momentarily when you start your car. This signifies that the system is working effectively. If the symbol comes on and flashes repeatedly, it indicates that the traction control system is failing. There's also the service StabiliTrak warning that may pop up. If you are wondering about what service StabiliTrak means, it's a problem with the traction control system.
Engine coolant temperature dashboard symbol
The engine performs best within regulated temperature parameters. If the engine gets overheated, it will eventually get damaged and stop operating. When you notice the engine coolant temperature that looks like an analog thermometer, you should visit the nearest auto repair shop and get it fixed.
Forward collision alert (FCA) symbol
The FCA symbol looks like the rear of a car. The FCA is a monitor put in place to warn drivers that they are approaching the vehicle in front of them so fast. The warning light indicates that the driver should brake to reduce speed and increase the distance from other cars.
The forward collision alert indicator is designed to warn drivers to brake and thereby reduce the damage from a rear-end collision with the vehicle in front of the driver.
Our take
Knowing the numerous chevy dashboard symbols is essential to put you in the right direction regarding which issue is occurring in your vehicle. Some Chevy dashboard symbols are more severe than others, and knowing what they mean will put you at a more significant advantage. It is unsafe to continue driving when you notice a warning light, and you should pull over and ask for assistance or visit the nearest auto repair shop.
What are the symbols on a dashboard?
The most common symbols on a dashboard include: check engine symbol, engine oil pressure symbol, ABS warning light symbol, brake warning light symbol, airbag warning light, and the seatbelt warning light
What does the light mean on my dash?
Some lights on your dash indicate that a system is operating, while others signify that your vehicle needs to be serviced or repaired sooner.
What does the car symbol with squiggly lines mean?
When a car symbol with a squiggly line gets illuminated, it indicates that your car stability assist program is engaged.