Does motor oil expire? — explained
Understand motor oil expiration dates.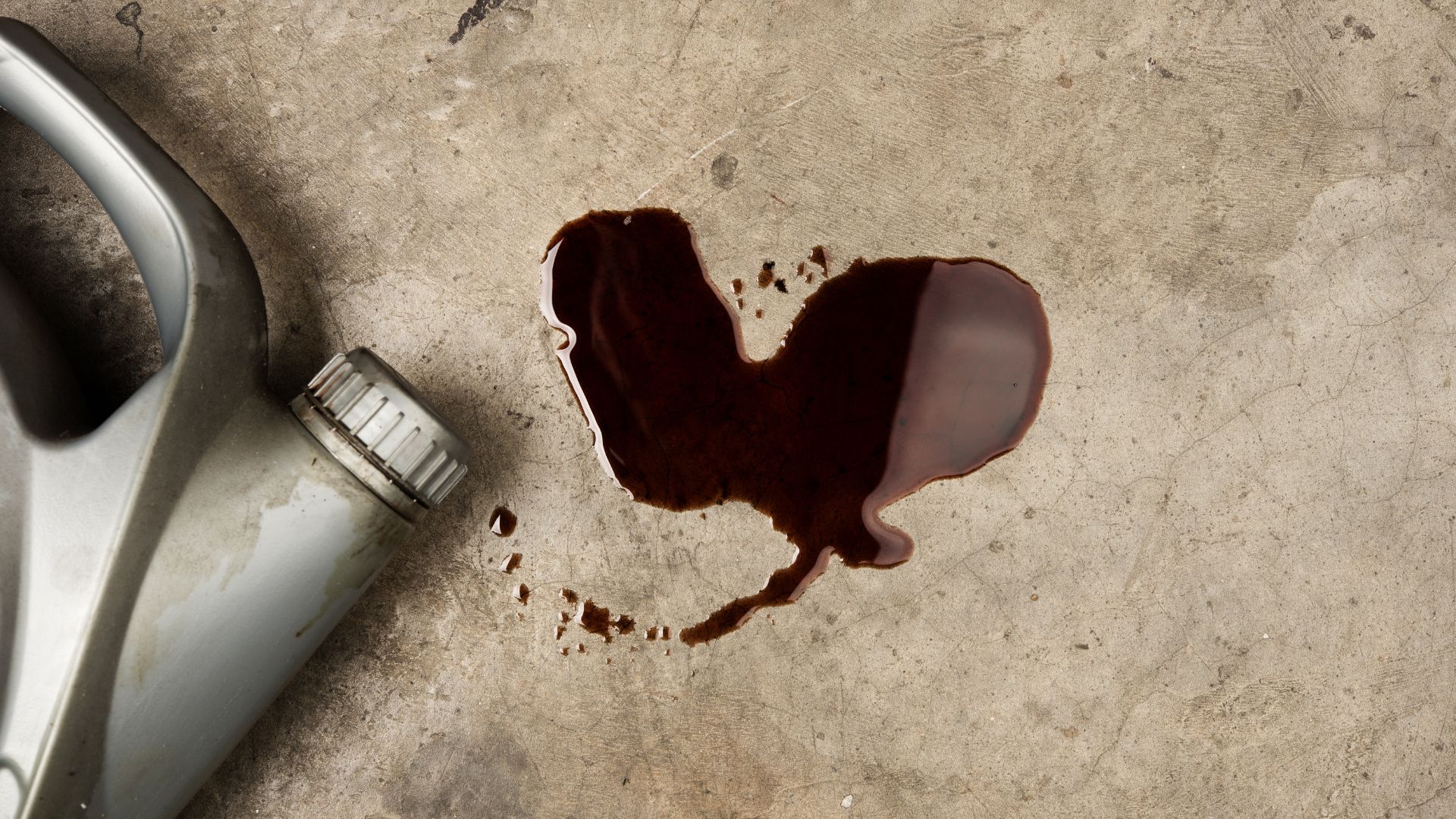 Engine oil is one of the most important things for your car even if it doesn't seem so crucial at first. It lubricates the engine parts so they don't wear out due to high friction and temperature, and it even aids the cooling process along with the cooling liquid.
So, when the time comes for the next oil change, chances are that you'll bump into an old bottle in your garage or boot. At this point you might wonder – does motor oil expire? Motor oil does expire in terms of the quality of its texture and color, but it can be used for extended periods and it all depends on the manufacturer's recommendations. So, let's take a closer look and see what it's all about.
What happens if engine oil expires?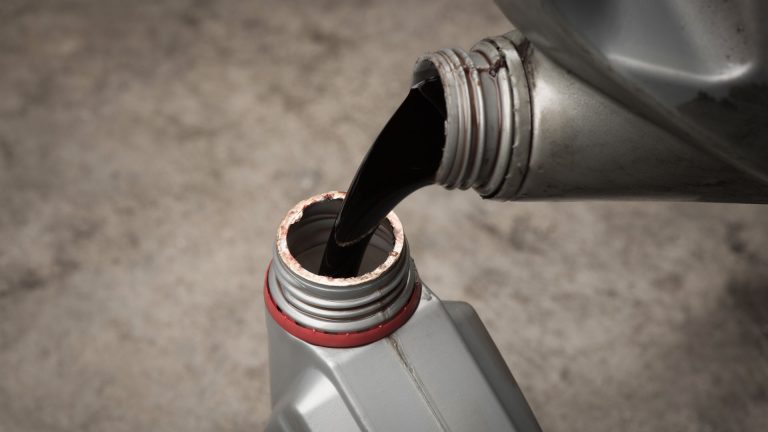 Technically, you won't see an exact expiration date on each engine oil bottle. It all depends on different engine oil manufacturers and their recommendations. Some manufacturers will say that you can use their oil for up to 5 years, while others state you can use it for up to 2 years.
Still, the most important thing is that you recognize the change in the color and texture of the oil on time. If oxidation happens due to oil being improperly sealed and stored, you might see that it gets darker in color. However, the change of color isn't a problem by itself, it rather poses a bigger threat to your engine.
If the oil has oxidized, it will go through a change of texture and viscosity. When the oil is properly sealed and you didn't open it but just kept it for years, it won't be a big problem. Still, if the oil is exposed to oxygen molecules from the air, it might change its viscosity and turn into sludge.
At this point, it's dangerous to pour it into your car and have it enter the engine. Viscosity change and oil turning into a sludge might block the oil lines and it won't move properly through the engine. It further leads to acidity that might damage the metal parts within the engine. So, making sure that your engine oil is well preserved and didn't expire is important for your engine.
Bad oil leads to deposit buildup
Drivers often wonder about how long it takes to change oil and don't seem to realize the importance of fresh oil lubricating your engine. The same goes for when the oil is no longer usable and it expires. A common thing between old contaminated oil and expired oil is that they both result in deposit buildup.
Regularly, oil lubricates your engine parts, keeps the temperature optimal, and removes any residue between the engine parts. However, if the oil expires, it might change the texture and even lead to deposit buildup in the engine.
Deposit buildup can harm your engine parts and surfaces and result in a poorly performing engine. On top of that, a change in oil thickness could block the engine oil lines and lead to some serious engine faults. To prevent these scenarios, you'll need to make sure that the oil is still good and properly sealed before using it.
Signs of bad or expired motor oil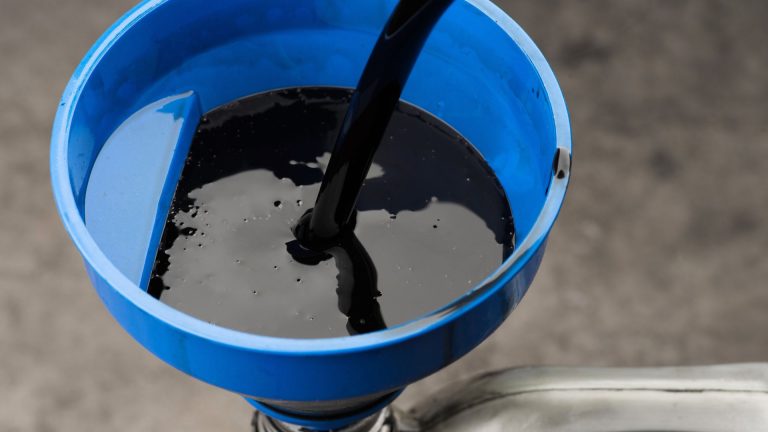 Now that you know what could happen if you use expired oil, it's time we take a look at how you can recognize bad motor oil. Here are some of the things you could inspect to determine whether your old bottle of oil is still good for use:
Motor oil color
Bottle seal
Texture
Deposits at the bottom of the oil bottle
Fresh engine oil should be amber-colored, while bad motor oil gets dark in color. Also, regular oil has a texture similar to olive oil, and if you see it getting thicker and forming a sort of sludge, don't pour it into your car by any means.
You can also inspect the bottle with a light to see if there are any deposits accumulated at the bottom. Finally, a lot of it depends on whether your engine bottle has been previously opened or not. Once the bottle of oil gets opened, it's exposed to oxidation and change of texture.
If you have an old bottle of oil that's been previously opened and is older than a few years, it's best to trash it right away. You don't want to risk oil with the change of viscosity entering your engine's oil lines and clogging them. If the oil is properly sealed, you can use it up to the expiration date or the manufacturer's recommendation.
Engine oil type matters
Before proclaiming your old bottle of engine oil expired, you should first check the oil type. There are two main types of engine oil – conventional oil and synthetic oil. While conventional oil is easily affected by oxygen molecules in the air and might turn into sludge, synthetic oil is more durable.
They are also more temperature-resistant due to the high amount of additives that keep the texture of the oil preserved. Some additives serve to prevent sludge and deposit buildups. However, most of the additives are used to preserve the oil's texture when inside the engine, and that's why you need less frequent oil changes with synthetic oil.
If the bottle of synthetic oil is left open for too long, it will also change its texture and it also expires over time. So, it is a bit more durable and resistant to viscosity change than conventional oil, but you still need to take precaution and check it. Many drivers wonder about which oil their car takes, so this is more important than it may seem.
Safe ways of storing engine oil
Overall, it's best to keep oil bottles that you don't need at the time properly sealed. While you can even use opened oil bottles if you've sealed them right, they will probably expire within a year from the opening date. So, make sure to check the oil thickness and color before you use it, and try to mark the date when you opened the bottle for the first time.
When it comes to factory-sealed bottles, it's usually okay to use them even after a few years. You should check the package for the expiration date or at least see a manufacturer's recommendation. Mobil oil brand recommends using their oil within 5 years from the date of production.
Our take
Ultimately, the question of "does motor oil expire" is more important than you may think. If you use bad engine oil, you risk your engine's oil lines getting clogged and deposits forming on metal surfaces. All this could lead to improper lubrication and cooling, and eventually to engine faults.
So, make sure you check the manufacturer's recommendation regarding the expiration of the oil and inspect it yourself if you've had it for some time.
What happens if you use expired motor oil?
If you use expired motor oil, you risk your engine oil lines getting clogged by oil that went through a change of thickness and viscosity which leads to improper lubrication.
Does synthetic engine oil expire?
Yes, even though synthetic engine oil lasts longer inside the engine than conventional oil, it still expires.
Does motor oil degrade if not used?
Motor oil changes its texture if not used over time, and the worst thing that could happen is if it changes its thickness and turns into a sludge that could block your engine's oil lines.
How do you know if engine oil is bad?
You can know if the engine oil is bad by its color, texture, and deposits inside the bottle.