How fast does a Tesla go? — top speed explained
Explore the impressive speed capabilities of Tesla electric vehicles.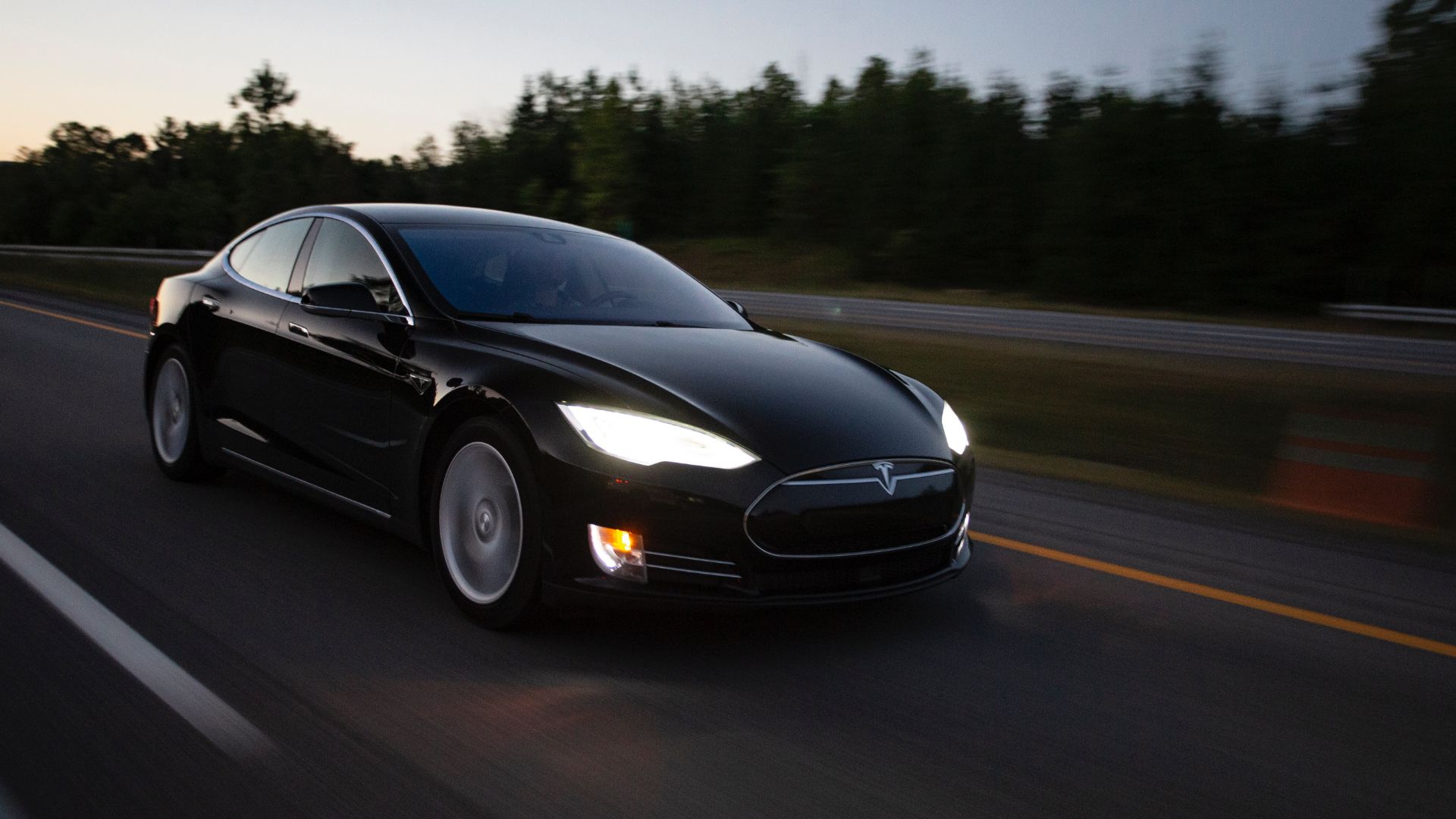 When you think of electric vehicles, the first brand that pops into your head is Tesla. After ten years of production, Tesla still waxes strong and rules the EV market because of its power. It remains the most powerful vehicle in the EV lineup and beyond, delivering exceptional capabilities and performance with lots of fun.
In terms of speed, Tesla compares favorably with other brands. If you want a Tesla with high-speed capabilities, pay attention to the model you are getting.
Some Tesla models can go as much as 200 miles per hour and reach 60 kph from zero in just 1.99 seconds. That is super impressive!
This article gives insight into how fast a Tesla can go and what you could expect if you decide to take it to a race.
What is the top speed for a Tesla?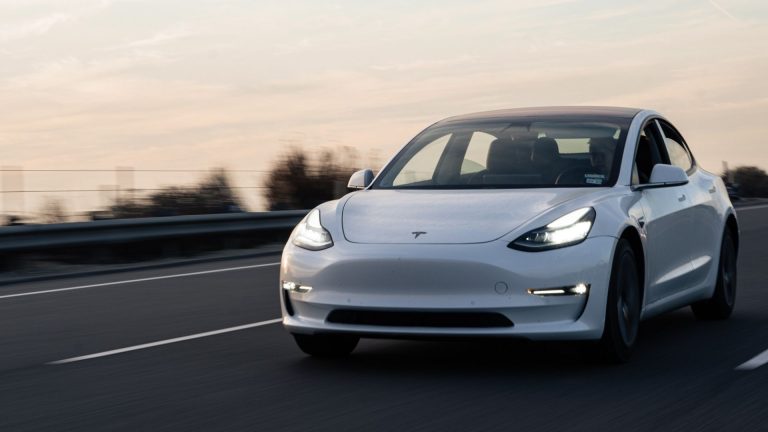 The design of Teslas is intended to make them perform incredibly at top speeds. Tesla gives an impressive top speed of 200 miles per hour in its Model S Plaid. The vehicle moves from 0 to 60 mph in just 1.99 seconds, making it the fastest EV ever.
The Roadster is yet to be released into the mainstream production line but is rumored to be better and faster than the S Plaid. The range is estimated at 600 miles, with a top speed of 250 miles per hour.
Does software limit Tesla's speed?
On its own, the Tesla will not exceed the pre-arranged speed restrictions as indicated by your manufacturer.
Furthermore, Tesla allows drivers to limit their vehicle's speed with the latest application upgrade they introduced to encourage safety. This update works for Tesla vehicles with software versions of 2018 and above. Because of the software updates and differences that they make, drivers also often wonder about how many miles can a Tesla last and the top speed of the electric car.
You can set your Tesla's maximum speed between 50 and 90 mph. Your vehicle will not exceed this speed until you adjust or disable the feature.
Is the speed limit mode and valet mode the same thing?
The Valet Mode is a software that puts a series of limitations on Tesla vehicles, including speed, on Tesla vehicles. It is not the same as the speed limit mode and has more safety features and restrictions other than limiting speed.
Do Teslas lose speed over time?
Battery depletion can cause your Tesla to lose some speed. Also, driving at speeds of more than 50 miles per hour may team up with battery depletion to reduce the top speed of your Tesla over time.
Supercharging your Tesla daily or constantly taking long trips will cause it to lose speed and torque faster. Equally important to know is the fact that your Tesla would still lose speed when it is not fully charged often. Also, do not expect top speed with a declining pack voltage.
Will speeding cause your battery to die faster?
Your battery range is directly affected by the speed you drive with. Moving at high speeds will reduce your battery range faster than moving within the recommended speed limits. One of the most common inquiries of drivers for this subject is – how far can electric cars go on one charge. Well, now you know that driving speed may affect this aspect.
How fast is a hacked Tesla?
Tesla has software restrictions on their software for safety reasons. One of the key features controlled by this software is top speed. Without it, high-speed Teslas like the Model S Plaid might fly.
If you can hack a Tesla's software, you can soar at speeds similar to or more than those encountered at Formula one. The highest publicly reported speed for a hacked Tesla Model S Plaid is 216 miles per hour which is a daredevil racer's dream.
Hacked Teslas have the potential to go above that record which is unsafe, which is why the restrictions were necessary.
How do I turn on the speed limit mode in my Tesla?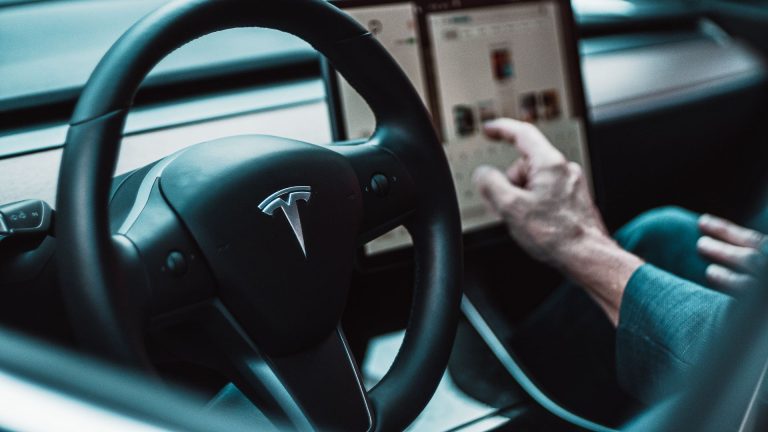 To turn on the speed limit mode on your Tesla, first, switch on your Tesla's touchscreen or mobile app and tap controls.
Under controls, tap safety and security and use the arrows to set the maximum driving speed you want. Then, you move the slider to the ON position.
You will need a four-digit pin for this procedure. If it is your first time and you don't know the pin or have forgotten it, you can simply reset it on your Tesla account.
You cannot turn off the speed limit mode while driving. So, if you want to disable it, you will have to park before you can go through the same steps as before, except in this case, you will be placing the slider on the off position.
The speed limit mode is a standard feature for every new Tesla model. If you have the old model, you can update your software to access it.
Why is Tesla so famous?
Tesla is among the five most valuable automotive brands in the world presently. It beats companies like Toyota and Mercedes-Benz for a place at the top despite it coming into being in 2003.
Many people love Tesla, not just for the brand value but also for the impact the brand has carried on anything it touches. Here are some common reasons why people love Tesla.
Tesla revolutionized the EV industry
Electric vehicles existed up to a hundred years before Tesla was born. The discovery of oil killed electric cars' prospects until Tesla launched its Model S in 2012, which was a huge success.
Model S was so efficient that it brought electric vehicles back into the limelight of the automobile industry. Even when cheaper variants of the EV were brought into the market by Nissan and Chevrolet, drivers still preferred the Tesla due to its massive range and capacities.
Due to Tesla's success with electric vehicles, other car brands drew their attention back to EVs. Now, there are several EV models from mainstream brands that, a decade ago, had no inclusion for EVs in their portfolio.
Tesla cars look "normal"
Before the release of the Tesla Roadster, electric vehicles were quickly recognised by the vast difference in appearance they had from the combustion vehicle. They looked pretty alien-like and could never blend with the crowd.
However, after Tesla made the Roadster, manufacturers' views on how the electric car could look changed. People could hardly tell the difference between the Roadster and a gasoline-powered Lotus as Tesla had created the vehicle to look vastly similar to the Lotus.
Models of the Tesla that followed the Roadster all look like regular cars to the untrained eye. Even car and tech enthusiasts sometimes mistake them for their gasoline-powered counterparts. The approach towards making EVs look as normal as possible made them more inviting to the general public for purchase. Only a few people enjoy being the alien in a vastly different-looking car.
Tesla appeals to the younger generation
Most of the young generation now base most of their life on the internet. Kids who grew up with the internet are more daring in trying new technologies. Some of Tesla's hit technologies are the Self-Driving mode and Sentry Mode, seemingly making life better for this generation of adults who grew up with the internet.
Easily accessible charging network
Tesla understood that one of the main reasons EVs were not widespread was inadequate charging ports, which made people prefer the combustion vehicle, where you can easily find a bas station or take gas with you on a trip.
To combat that problem and encourage sales, Tesla mounted Supercharger stations all over the US, ensuring that Tesla owners can travel widely without worrying about running out of charge.
Tesla is a futuristic symbol of mobility
The many technologies Tesla keeps trying out make people view it as "the future" of mobility in the automobile industry. Certain concepts like the self-driving feature, together with other of its vehicle and battery technologies, make the brand stand out from the crowd in terms of innovation and creativity.
One such technology underway at Tesla is the PowerWall and Solar roof, which is intended to reduce our dependency on non-renewable energy. And with the recent strides made by scientists in energy, non-renewable energy is the future.
Our take
Tesla is holding back on what it can do in terms of speed. The current safest speed recorded from the Tesla is 200 miles per hour with a high initial velocity of 0 to 6 mph in 1.99 seconds by the Tesla Model S Plaid. The Roadster is rumored to be faster and would most likely displace the S Plaid Model when it comes out into mainstream production.
Tesla placed speed restrictions on their vehicles to keep them safe for driving. Even at that, some individuals can hack the software and attain speeds that indicate that there is more. For your safety, you are advised not to hack your Tesla.
How fast can a Tesla go from 0 to 100?
The speed Teslas uses from 0 to 100 depends on the model. The fastest available in the market moves from 0 to 100 within 3.5 seconds.
How fast is a Model 3 Tesla?
The Model 3 Tesla has a top speed of 140 mph for its Wheel Drive trim and 162 mph for its Performance trim. It is the most affordable Tesla and still performs in terms of speed, handling, acceleration and strength. 
Is Tesla faster than Lamborghini?
The Tesla is faster than the Lamborghini. In a race between the two, Tesla's Model X Plaid came out on top, finishing one second faster than Lamborghini's Huracan Evo.