SuperCab vs SuperCrew – what's the difference?
Make an informed comparison between SuperCab and SuperCrew pickup trucks.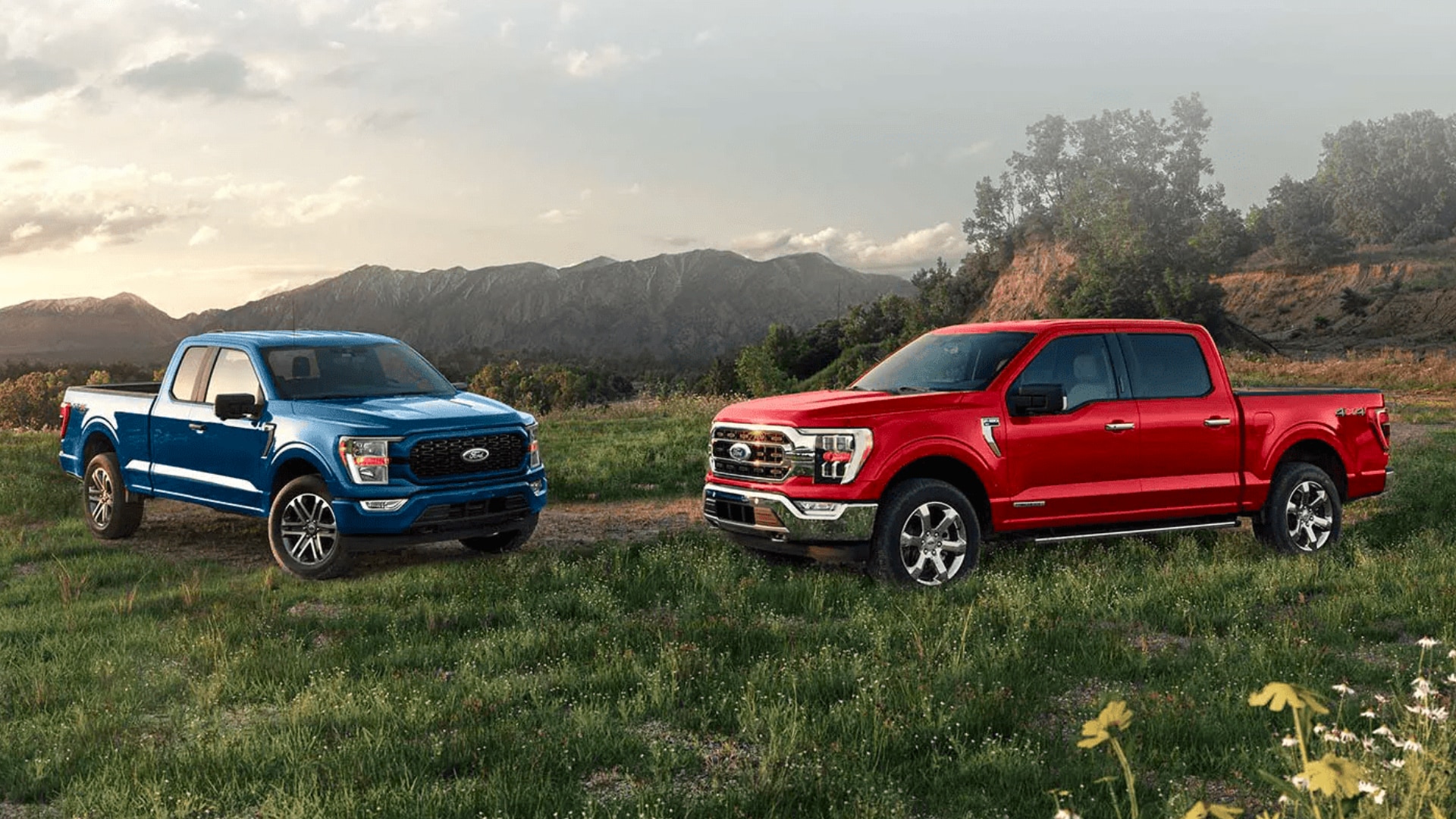 If you are thinking about purchasing a new truck like Ford F-150, the selection of features is endless. Besides the most important mechanical configurations like the engine type and transmission, there are also some options concerning cabin space and seating.
So, ultimately you might end up in a SuperCab vs SuperCrew dilemma, and it's difficult to decide if you aren't familiar with these terms. Don't worry, we'll deal with their meaning, and the major differences and benefits of each cabin type so you can choose the best option.
Background on truck body styles
SuperCab and SuperCrew are just expressions for different truck body styles, and they aren't the only styles out there. The initial configuration for many pickup trucks is Regular Cab. It simply means there are two seats in the front, and there isn't much space behind them in the cabin area.
There are no rear seats either, so this is what you expect to see in models like the short-bed Chevy Silverado or the entry body style of the Toyota Tundra. Still, driven by the various driver demands and needs, the choice of pickup truck body styles gets more and more confusing. So, it's not a surprise if you wondered "what is the trim of my car" if you've just bought your first pickup truck.
It also sometimes depends on the vehicle manufacturer, since a different name might be used to describe the same body style in different models. To make things easier to understand, we'll divide the configurations into two groups – full-size cabins with up to six seats, and four-door cabins with limited second-row seating.
SuperCab – Limited space four-door cabins
The SuperCab body style is mainly used as a term for Ford's pickup trucks like the F-150 or Ford Ranger. Both trucks also come in the SuperCrew trim, so we'll explain the difference through these models. The most notable thing about SuperCab body styles is that there are four doors unlike the Regular Cab versions with two doors.
However, back doors are much shorter than front doors, and they open in the opposite direction. It's somewhat similar to what Mazda did on its first-generation RX-8 model to get the most cabin space out of such a small car.
As you open the back door, you'll find three rear seats, but the space in the rear is rather limited. It's a usable option for those that often drive alone or with a front-seat passenger only. You still get the chance to occasionally drive two more people, and the back seat can be lifted to get more cargo space.
Doors opening in the opposite direction make it easier for rear passengers to enter the cabin. Other expressions for a limited-space four-door truck include Extended Cab, King Cab, or Club Cab.
These are just different terms for the same cabin style used by Chevrolet, Nissan, and Dodge.
Full-size SuperCrew truck cabins
When compared to the SuperCab, the SuperCrew body style is, you've guessed it, a full-size cabin space style. It's also used on the same Ford models – F-150 and Ranger. However, these body styles are also used for Ford F-250 and Ford F-350 as larger truck models.
Of course, there are SuperCab versions of these larger trucks as well, but they are much rarer on the streets. The SuperCrew body style somewhat fits large trucks incredibly well, as you get a vehicle with immense load capacity, a spacious cabin, and the ability to fit more passengers easily.
SuperCrew features a full-size cabin with regular doors like on a large SUV that all open in the same direction. Naturally, rear passengers get much more legroom in the back seat compared to the SuperCab version of the same truck model
So, this customization choice isn't like choosing between muffler delete vs straight pipe or any other customization that ultimately has the same goal or purpose. Choosing between SuperCab and SuperCrew gives you two completely different body styles and impacts the vehicle's dimensions.
Benefits and downsides of SuperCab trucks
Well, now that you know the most important differences between SuperCab and SuperCrew versions of Ford's pickup trucks, let's get into the benefits and pitfalls of each. First off, SuperCab vehicles come with significantly less cabin space, especially with the back seats considered.
For instance, if you get a SuperCab F-150, you'll get a 40.8″ front headroom and 43.9 inches of legroom up the front. However, the rear legroom is just 33.5 inches long, so there's not that much space for passengers behind.
However, the SuperCab version has a longer wheelbase of 163 inches when compared to the 157″ wheelbase of the SuperCrew.
It's also about 100 pounds lighter than the SuperCrew version. You get a higher hauling capacity with the SuperCab, while the SuperCrew tows more.
Benefits and downsides of SuperCrew trucks
While the headroom and legroom of both truck trims offer the same cabin space in the front, SuperCrew is ultimately much more comfortable. It's due to its additional 10 inches of rear legroom, so the F-150 SuperCrew gives rear passengers 43.6 inches of rear legroom.
It's therefore a much better option if you are looking for a high-load capacity truck with off-road capabilities and everyday application for driving your family. The back doors open regularly like the front doors, which is another difference when compared to the SuperCab.
This trim is also 100 pounds heavier than the SuperCab. However, there's an additional engine option that the SuperCab doesn't offer – a hybrid EcoBoost V6 that pulls out 430 horsepower. So, that compensates for the added weight, and it also has great gas mileage due to an electric motor.
On the other hand, the most powerful engine choice for the SuperCab version is the 400-horsepower V8 that you can also pick for your SuperCrew F-150.
Drawing the line – which is a better option overall?
In the end, it all depends on what you are trying to get from your pickup truck. The SuperCab version costs less about $3000 on average when compared to the SuperCrew version with the same engine. So, it's a better option if you wish to get the same model with the same engine for a bit lower price.
Still, the SuperCrew version is unprecedented in terms of cabin size and comfort for the passengers, especially those in the rear seat. The SuperCrew option also offers more package selections like Platinum and Limited trims.
Overall, if you wish to use the truck to regularly drive your kids to school and drive multiple passengers, SuperCrew is the go-to option. On the other hand, if you are just looking for an off-road expedition vehicle for some fun alone time, you won't lose anything by picking the SuperCab.
Our take
We went over some of the most important arguments to support and criticize both sides of the SuperCab vs SuperCrew dilemma. The result is – it's up to every driver to decide which body style suits their preference and needs the best.
In that light, this guide hopefully covers all the pros and weak points of both types to make your ultimate decision a bit easier.
Which is bigger SuperCab or SuperCrew?
SuperCrew is a bigger body style than SuperCab and it offers more cabin space, especially on the rear seats.
Is SuperCrew the same as Crew Cab?
Yes, the SuperCrew is the same body style as Crew Cab with the same dimensions only going by a different name.
Is a SuperCab the same as an Extended Cab?
Yes, Ford's SuperCab represents the same body style and cabin dimensions as the Extended Cab which is a term used by Chevrolet.