Firestone Destination LE3 review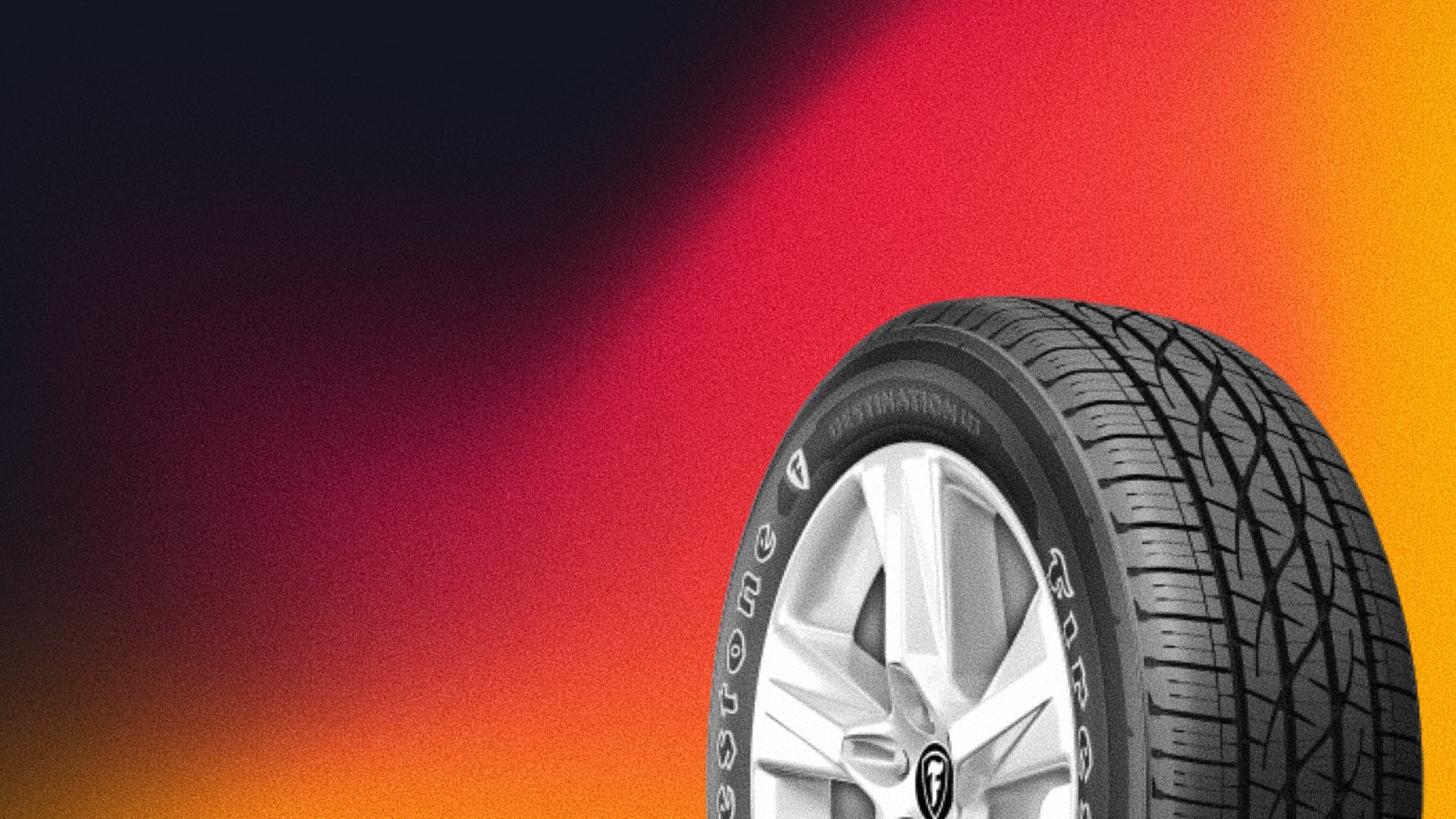 REREV may receive a commission for purchases made through links on our site. Learn more.
If you own a truck, SUV, or crossover, finding a durable and well-balanced tire can be a challenge. Fortunately, Firestone has come to the rescue with their latest offering, the Destination LE3. In this Firestone Destination LE3 review, we'll explore why this highway all-season tire has captured the attention of many drivers. From its improved design to its cost-effective pricing, the Destination LE3 is making waves in the market. Let's dive into its impressive features and see if it's the perfect choice for your vehicle.
Recommended
Firestone Destination LE3
For SUV and truck drivers that spend most of their time on public roads and highways, Firestone Destination LE3 delivers excellent grip and upper-scale durability, making it a permanent solution that lasts for years.
Purchases made through links on our site may earn us a commission.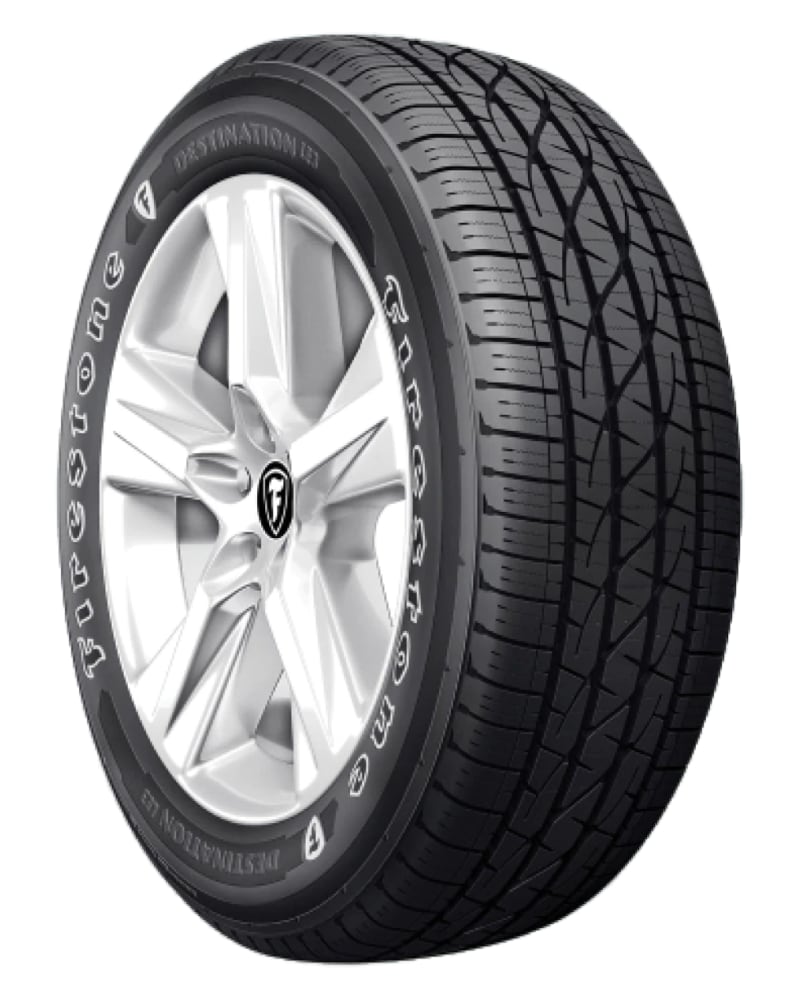 Key technologies
Firestone designed the interior of Destination LE3 from polyester casing mated to two steel belts with nylon reinforcement. What this does is make sure the tires last longer than average. The nylon reinforcement gives the tire stability on any road and in all seasons. This design, combined with other key features, makes the Destination LE3 a great all-season tire. They include:
TractionTech technology
Hydro-Grip technology
Full-depth 3D sipes
These three technologies combine to make the Firestone Destination LE3 a great choice for drivers. They make driving easy, enjoyable, and fun every time.
With TractionTech technology, you are sure of consistent performance, especially when the tires start wearing off, thanks to the full-depth thread used for the Destination LE3. This implies that wear would crawl in much slower than a normal tire. If you are not a heavy road user, you will save a lot by using Destination LE3.
On the other hand, the Hydro-Grip technology uses open shoulder slots and an optimized tread pattern. With this feature, you need not worry about the time of the year, as the open shoulder slots give the car a firm grip on the road. In the rain, sun, or light snow, the Destination LE3 will take you wherever you want to without question.
The full-depth 3D sipes are equally important features of the Destination LE3. This feature improves snow traction and provides enhanced performance in the winter, keeping you roadworthy at all times. You will need to apply a bit of caution in deep snow, though, as the Destination LE3 is not at its best in deep snow.
Safety features
Whether you are a very careful driver or a daredevil on the track, it is important to stay alive. Firestone took drivers' safety to heart, ensuring the Destination LE3 was safe for use.
First of all, the internal structure of the Destination LE3 consists of steel and polyester. This means the tires will not wear fast even at consistent high speed. So, you can rest assured that with the Destination LE3 tire set, you do not have to worry about holes or quick wear on your next road trip. Accidents involving tire problems are rare with the Destination LE3 since its traction is exceptional. Even fast drivers are covered as the tires can handle high-speed levels exceptionally well.
Speed ratings
Speed ratings are an important part of any tire. They tell how fast a tire can go and still be safe for use. There are about 28 speed capabilities, with the lowest being A1. You can easily check the speed rating for your tires as it is the last character in every tire's size code. For example, if your tire code is "215/60R17 96H," H is your speed rating. The tire code is always inscribed on the sidewall.
The Destination LE3 comes with three speed ratings; the H, T, and V. This means that the tires can run over distances with speeds of 130, 118, or 149 miles per hour, respectively. If you are a fan of fast and furious, the V-rated Destination LE3 tires are built for you. These speed ratings are among the fastest available.
Treadwear and durability
Since the tires wear out evenly throughout their life cycle, leaks and holes are not common with the Destination LE3. This stands out the Destination LE3 as a durable brand of tire. With the 70,000-mile warranty, you can be sure of excellent tread life and durability.
Maintenance indicators
The Destination LE3 comes with industry-standard tread wear indicators (TWIs). TWIs are narrow rubber bars that protrude 2/32-inch from the bottom of the tire. They are used to show when the tires need replacing. When the tread depth reaches the 2/32-inch, it becomes clear that a new tire is needed.
This 2/32-inch is the minimum legal tread depth, and Firestone makes it easy to know when you are close to violating the law. After buying a new set of Destination LE3 tires, you would not need to worry about changing tires soon as it is one of the longest-lasting all-season tires.
Traction performance
Drivers who have used the Destination LE3 tires commend them for their consistency. You should not expect any minor or serious shock from the tire in any weather. A failed grip or loss of traction at any time is strange for the Destination LE3. Let's look at how it performs on different terrains.
How does the Destination LE3 perform on dry tarmac?
One of the first things you'll notice about the Destination LE3 is that it handles very well for a budget option. The improved tread compound in this tire provides impressive grip levels. Although the Destination LE3 doesn't perform better than some high-end options, it comes close. You can expect an amazing cornering grip and responsiveness usually found in high-performance brands.
How does theDestination LE3 perform on wet and slippery surfaces?
Wet surfaces are not challenging for the Destination LE3, and its resistance to hydroplaning is also superb. Compared to other tires in the same price range, the Destination LE3 excels with impressive stopping distances and high cornering speeds on slippery pavements.
How does theDestination LE3 perform on snow?
While the Destination LE3 does well on dry and wet surfaces, it doesn't feel that much confident on snow. It is clear that Firestone improved the snow traction of this model from previous generations, but it is still a bit lacking in that regard. Although it can manage in light snow, it will struggle in deep snow.
How does the Destination LE3 perform off-road?
Compared to other tires like the Continental TerrainContact H/T, Firestone has no LT sizes for the Destination LE3. In other terms, these tires can't move heavy cargo or tow large trailers. The tires are also not very competent off-road. This is mainly because the material used for the Destination LE3 tires wasn't designed for rocky surfaces, and the tread compound isn't chip or cut resistant.
Noise and comfort
Imagine a tire that gives you the same peace you get from a freshly tarred road on a patched one. Destination LE3 does this and more. Using the Destination LE3 tires, you would hardly hear any noise from below. Harsh roads may not allow for the desired silence, but Destination LE3 moves as quiet as a tire can and still gives you comfort even on bumpy roads and potholes.
Behind the steering, the Destination LE3 makes each ride extra smooth and has fairly good communication with the steering.
Alternative
Destination LE3 prides itself on being affordable. Not many brands can boast of what the model offers, considering its price range. However, if you are looking for something extra and can afford it, the Continental TerrainContact H/T is a great alternative.
The TerrainContact H/T has a better grip for all conditions, especially during winter, and performs better in off-roading situations. Asides from that, they are almost evenly matched. Between these two, selecting one is a battle between saving money and a bit of extra traction.
Price range
Firestone is known for producing tires at affordable prices. They are giving out the Destination LE3 tires at a starting price of $162.99. Well, you get great value for your money with this asking price. The price increases with the size of the tire, with the biggest tires listed for $246.99 on the company's website.
Warranty
Firestone released the Destination LE3 with an amazing warranty package.
First off, there is a 90-day buy and try guarantee. If you are not satisfied with the results you get from the tires within 90 days, you can return them and get a refund of your original payment. They also offer a workmanship and material warranty lasting five years. This warranty comes with free replacements in the first three years.
Our take
Having read to this point, we know you must be asking yourself, 'why Destination LE3?'
The answer is very simple. Destination LE3 offers you so much more for your money. It allows you to save and get the best all-season tires with awesome warranty plans. In fact, the only serious flaw in the whole system Firestone developed for Destination LE3 is that there are no LT-metric sizes. This means that heavy-duty truck owners do not get to join this party.
In the future, Firestone may include an LT-metric size in their Destination LE3 catalog. However, if you own an SUV, a light-duty truck, or a crossover, then the Firestone Destination LE3 is one of the best bargains you can find anywhere.
REREV may receive a commission for purchases made through links on our site. Learn more.