White smoke from exhaust on startup then goes away
Uncover the unexpected reasons behind white smoke emitting from your car's exhaust and how to remedy it.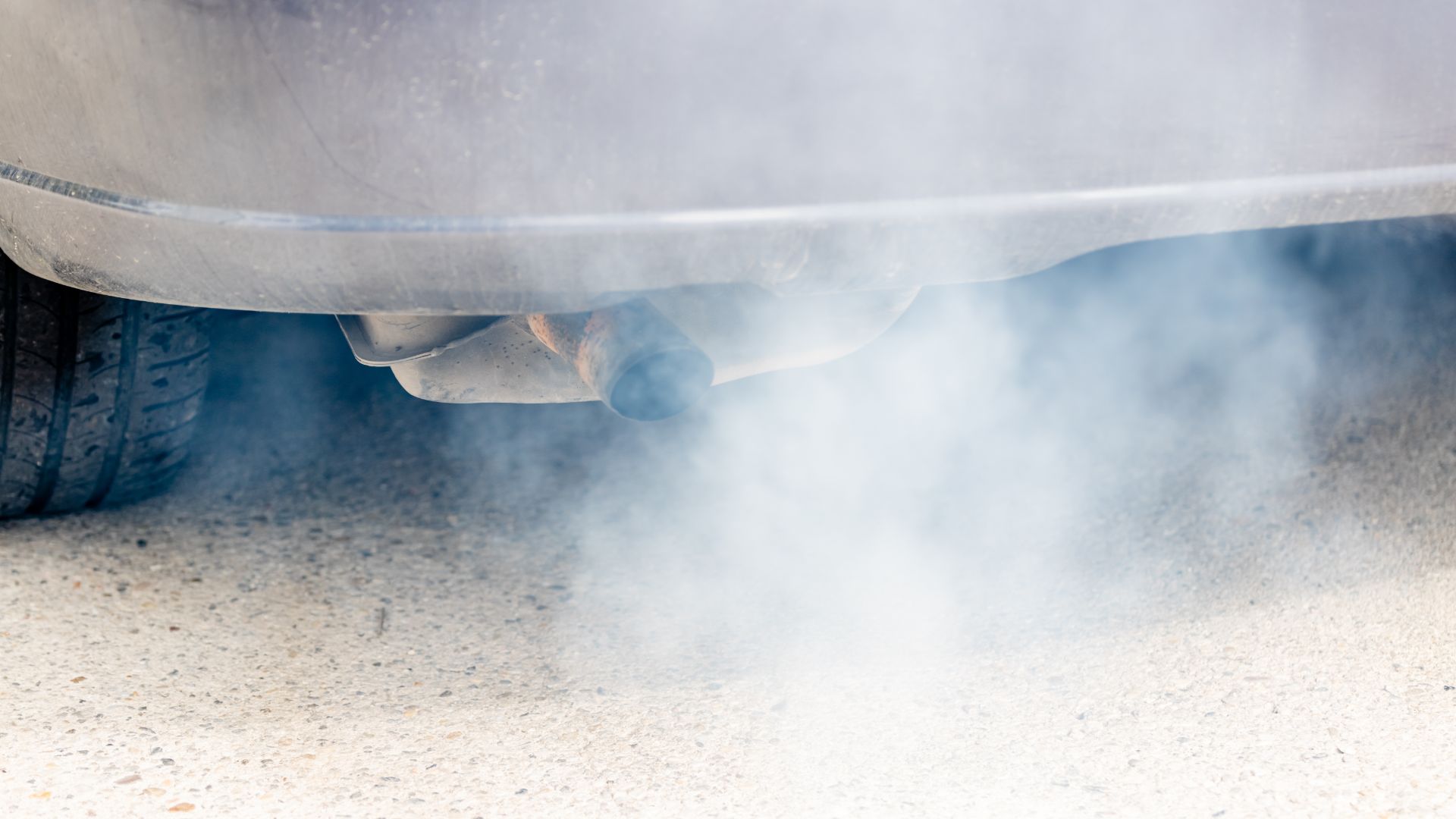 The exhaust system of your car serves to lead away the vapors and gases away from the engine, and if there's something unusual with it, it's a sign you should investigate. It's especially odd when you notice white smoke and other colored fumes after starting the car.
A strange white smoke from the exhaust on startup then goes away, leaving you wondering about possible malfunctions. Since this isn't something that frequently happens, our team decided to give you an overview of the issue, as well as potential reasons. We'll also leap into what you can do to prevent this, so keep reading to find out the truth behind white exhaust smoke.
The truth behind exhaust fumes
Over the years, drivers have struggled to determine whether it's normal to get fumes pushed out of their exhaust system. After all, the exhaust system is designed to lead away all those harmful gases caused by the combustion, and it's an important vehicle system for your health.
Thanks to the exhaust system, harmful gases exit the vehicle instead of posing a health threat by remaining in your cabin. Your vehicle's exhaust fumes might get more frequent in case of a damaged air filter, and it's a real problem for both your health and your car.
Sometimes, it's tough to diagnose the issue, as it can be everything from the fuel injection system, to leaks or raised oil consumption. Chances are that whatever the cause, you'll also sense a smell that comes with those fumes.
The smell and the exact moment when the fumes exit your exhaust can help determine the cause. In most cases, you should get your car inspected as soon as possible. So, we'll deal with the specific situation of white smoke that appears right after you start your engine.
What causes white smoke from exhaust on startup?
White smoke from exhaust on startup can be a consequence of coolant or oil leaks, while it can sometimes be a dirty air filter. There's also one specific situation that we'll discuss, and that's the white exhaust fume release right after a cold start.
It's the only case where you won't need to worry about any potential damage to your vehicle's injection and cooling systems. Overall, these are the most frequent reasons behind white exhaust fumes after startup:
Coolant leaks
Cold starts
Oil leaks in combustion chambers
Damaged or clogged fuel injectors
Some issues are harmless for your engines, such as cold starts where water might appear in your exhaust pipes, or damaged fuel injectors. Of course, that's just in case you deal with the issue right away and replace or clean fuel injectors.
However, other symptoms like coolant and oil leaks can lead to serious engine troubles that can lead to engine "hiccups". If not dealt with right away, these problems can eventually lead to a dead engine, which is a devastating problem for your car, and the most expensive repair you can make.
Coolant leaks can be more dangerous than they seem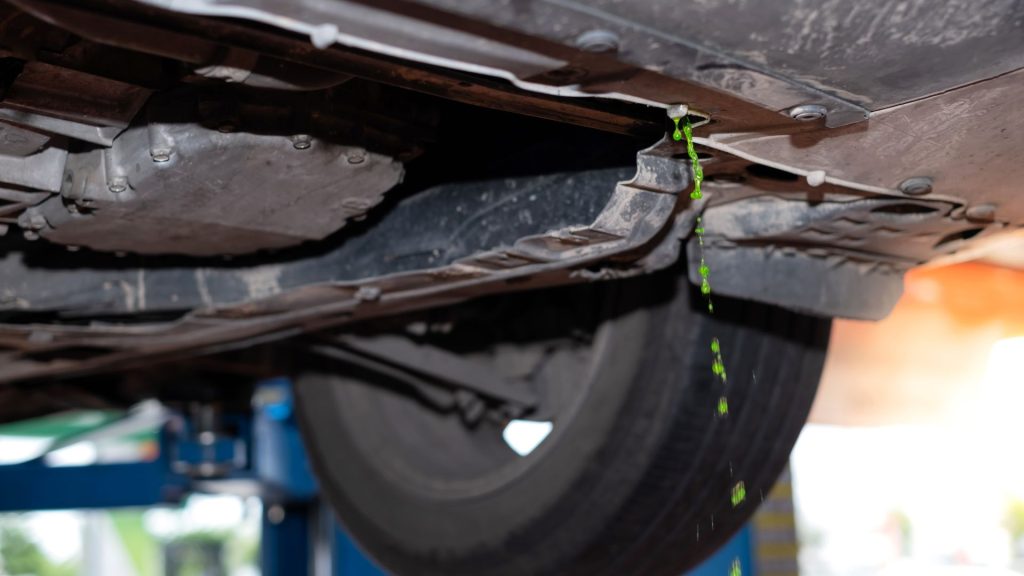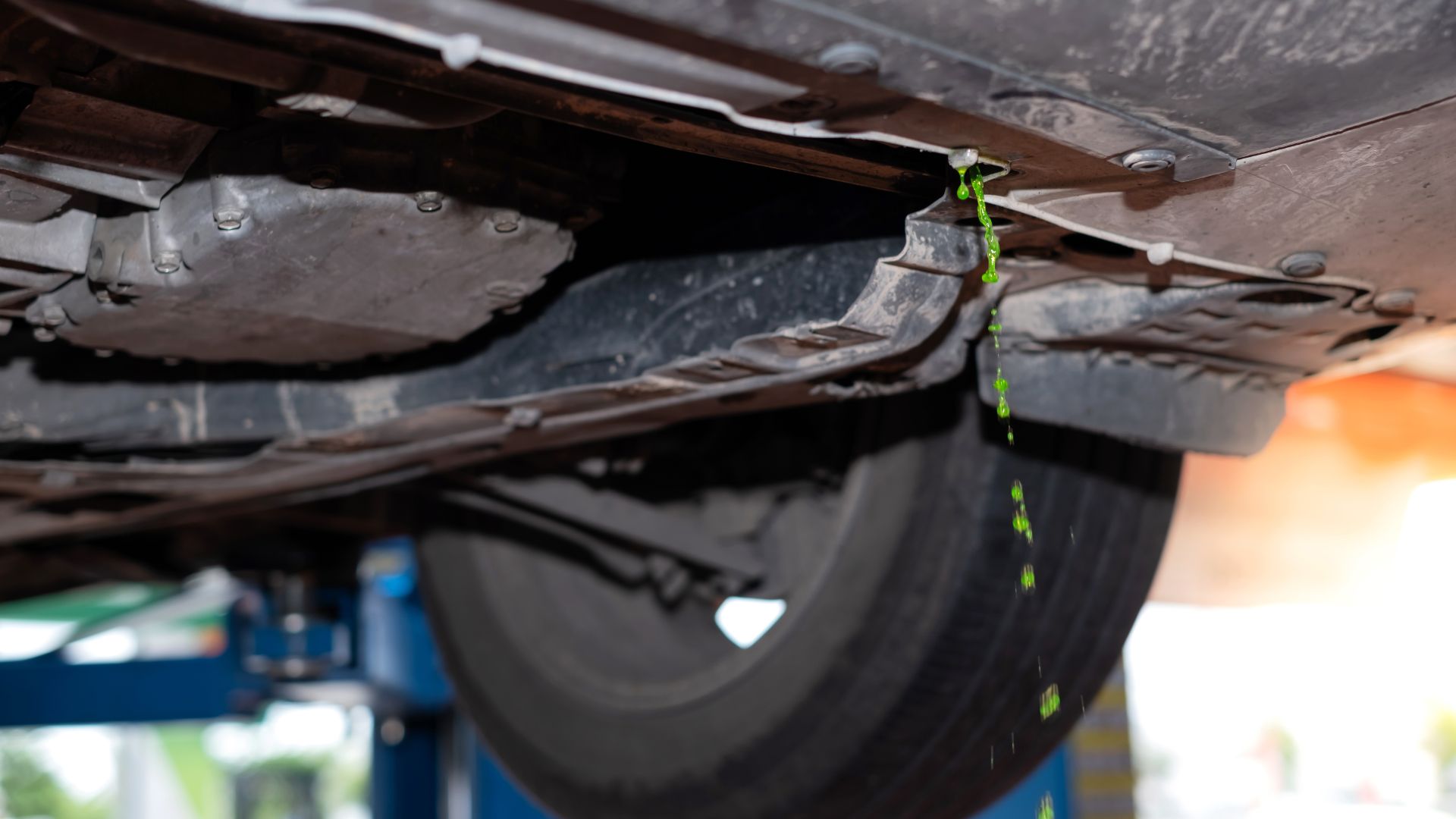 If there's a coolant leak near your engine block, you might start to experience a sort of a sweet smell in the cabin. You'll also notice the white smoke trail when looking at the mirror, and it starts right after you start your engine.
While a coolant leak doesn't sound like much of an issue, it can seriously endanger your engine. The worst thing that could happen is if the leak is caused by a fractioned cylinder head or a crack in your engine block.
If this happens, the leaking coolant liquid will enter combustion chambers, and mix up with air and fuel which causes improper combustion. It can lead to a failed engine's head gasket and might eventually damage your engine so bad, that you'll need to rebuild it.
White smoke during cold starts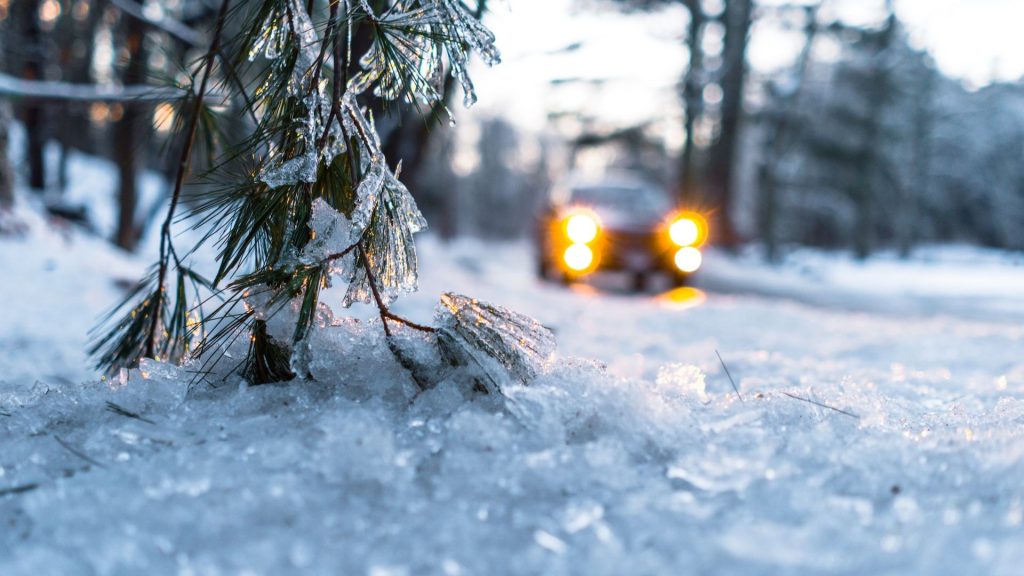 In case of a cold start, you might notice white smoke coming from the exhaust, but it should disappear right away when you start driving. It's nothing to worry about. In case of extremely cold weather, some water can just build up in the exhaust pipes.
Also, hot exhaust fumes will meet cold air and that will result in the smoke along with water evaporating from the pipes. So, as long as the smoke disappears after some time, you can rest assured it's just due to cold weather, and not some mechanical fault.
Why do oil leaks cause white smoke from the exhaust?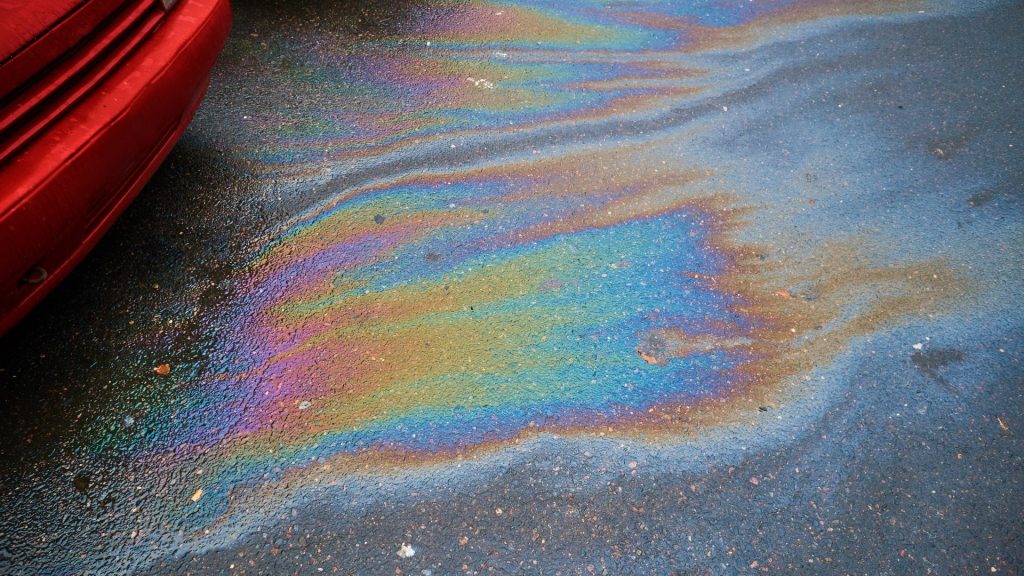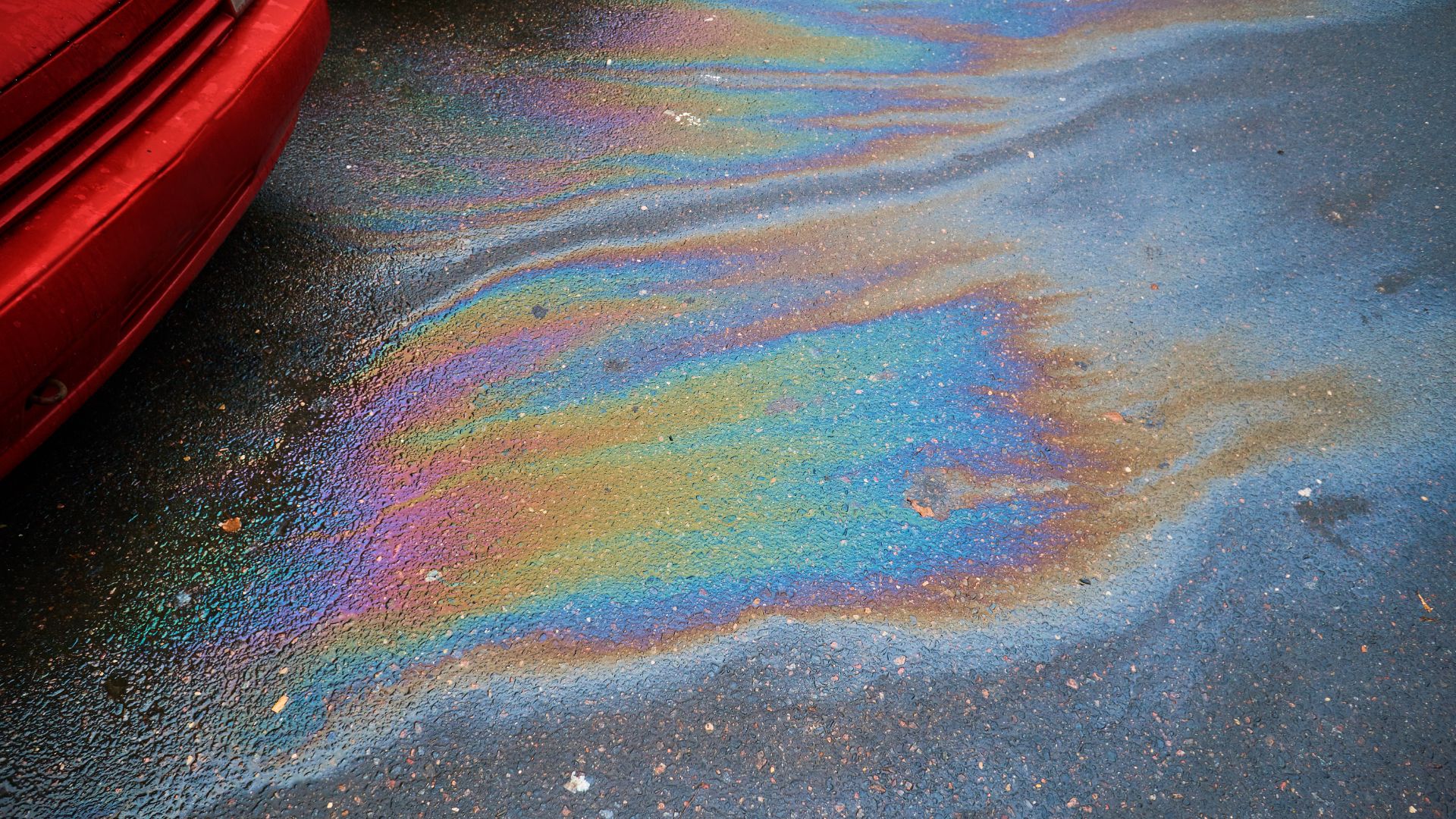 Oil leaks cause white smoke from your exhaust because of damaged and leaking valve seals and piston rings. Due to these leaks, some oil will reach the combustion chamber and mix up with the fuel which results in white smoke.
It can stall the engine operation and you should immediately take your car to a mechanic to replace the seals and piston rings. Still, in this case, you should be getting constant white smoke as you drive, so that's a clear sign you should visit your mechanic.
White smoke due to bad fuel injectors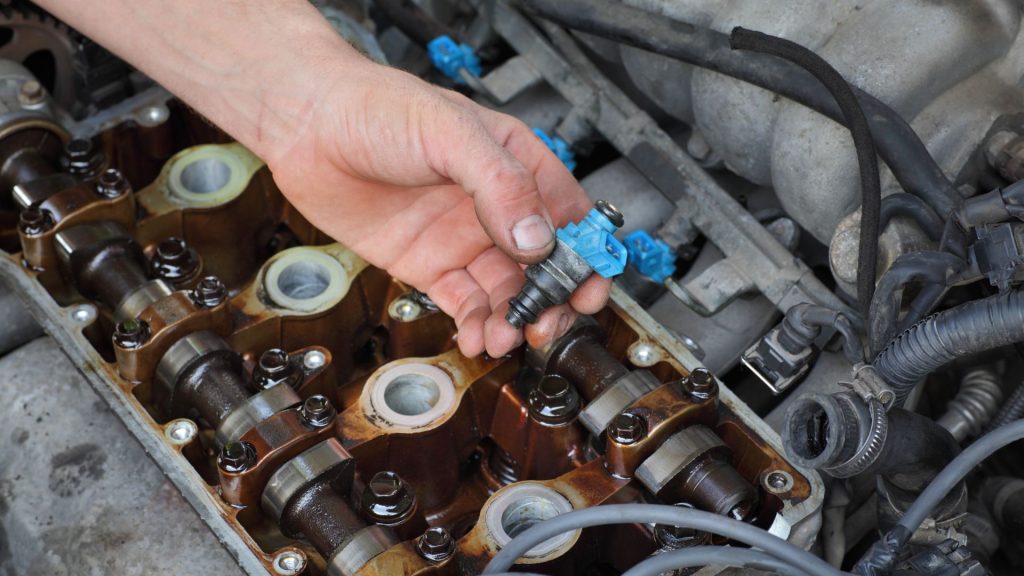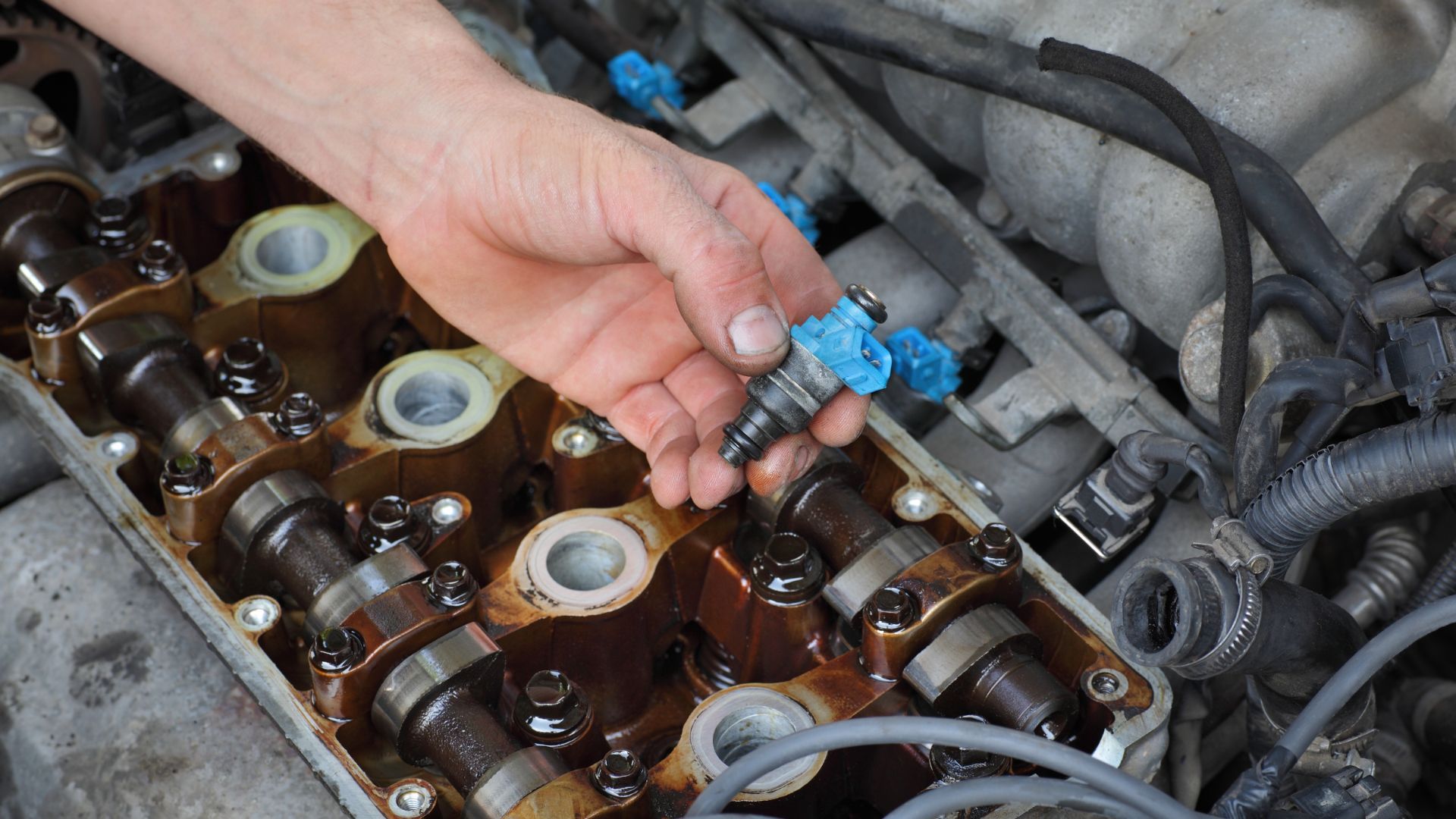 In the case of damaged fuel injectors, the combustion chambers might receive too much fuel. Trapped fuel won't be able to burn all at once, so the buildup can cause white smoke to come out of your exhaust pipes.
Another possible situation is for the fuel injection pump to fail, in which case the injection timing won't be as precise as usual. That might lead to a leak of excess compounds, and you'll notice white smoke right after you crank the engine. Still, for as long as you deal with this issue as soon as possible, there's nothing to worry about.
Bad fuel injectors are relatively inexpensive, so you can replace them all, and the white smoke issues should stop.
Why is my exhaust smoking white but not overheating?
If your exhaust is smoking white but not overheating, it's probably not the coolant issue. Possible reasons are cold starts or oil leaks, and the latter surely presents more of a threat. You should also take a look at your temperature gauge to determine the right cause.
If you notice that your car isn't raising its temperature, it's probably due to damaged or leaking piston rings or valve seals.
Is white smoke on cold start normal?
Yes, white smoke on a cold start is normal and it regularly happens if you start your car right after putting the key into the ignition in cold weather. If you see white smoke coming from the exhaust after a cold start, it should stop once the engine reaches an operative temperature.
If you rev your car during cold weather, white smoke will keep coming out from the exhaust for as long as you keep pushing the gas pedal.
Our take
The problem of "white smoke on startup then goes away" is quite frequent in the automotive world, so our team is glad to have helped you find the cause. You can rely on this guide to compare the symptoms you experience while starting your car with the list of potential triggers listed.
Hopefully, that will help find a solution for your problem, and just make sure to visit a mechanic straight away in case of a leaking coolant or oil.