Boot on a car — what you should know
Discover the benefits of having a boot on your car.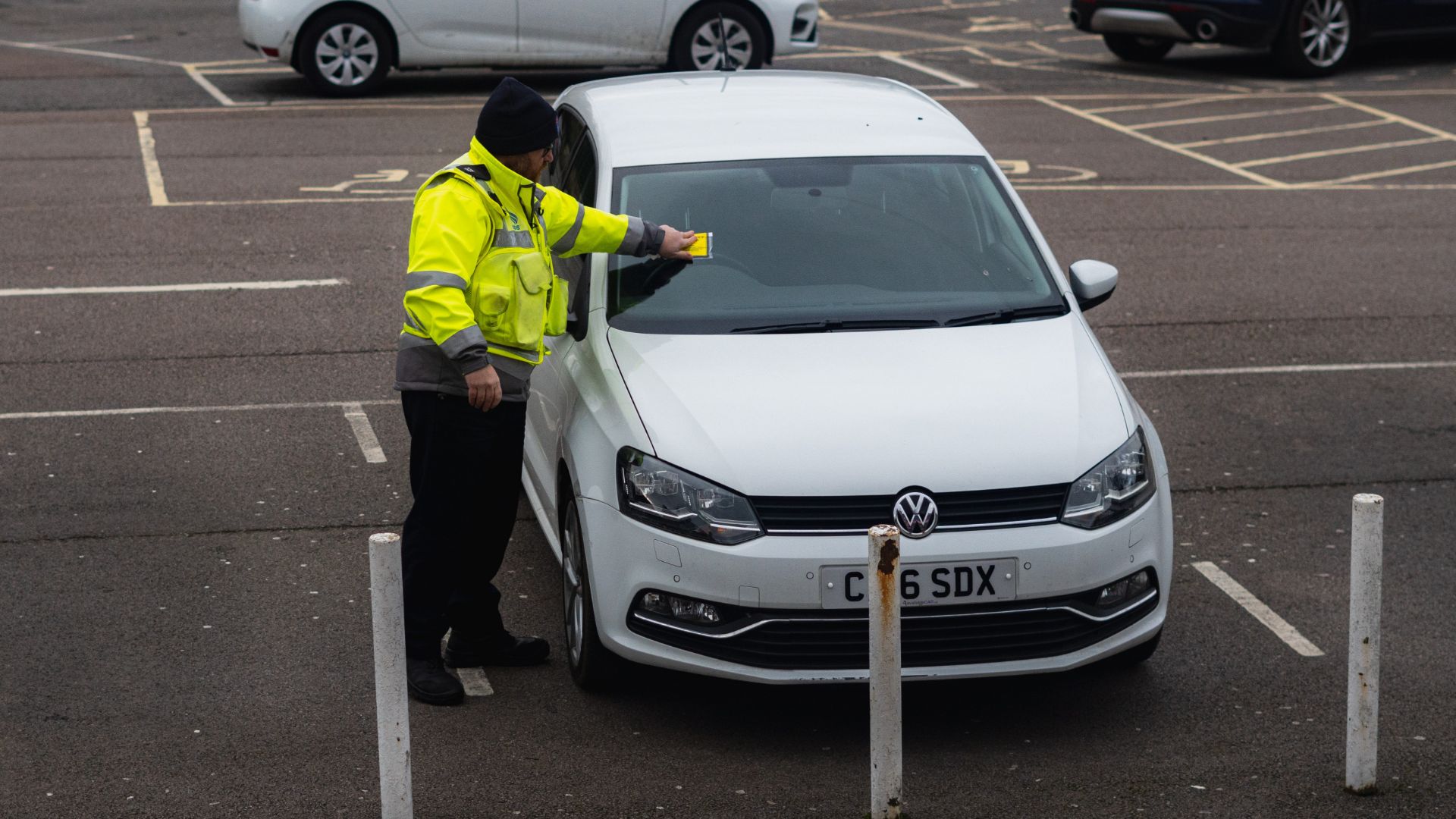 Seeing the boot lodged into your tire is never a pleasant sight for a driver. The boot is traditionally a large and heavy metal that clamps onto a wheel to prevent a vehicle from driving away.
Usually, a boot on a car indicates that the driver owes more than $350 of judgment, camera violation, or parking ticket debt. Removing the boot without authorization is a crime.
This article explains the concept of the parking boot, also called wheel clamp, what happens when you try to remove it yourself and why you should never drive with it installed on your vehicle.
What is a parking boot?
The parking boot is also known as the Denver boot, wheel boot, or wheel clamp and is made to prevent cars from moving or being moved. It primarily consists of a clamp that encompasses the wheel, preventing anyone from removing the wheel and the clamp without the proper tools.
The name Denver boot came about because it was first used in Denver, Colorado, to force drivers into paying their outstanding parking ticket debts.
There are two parking boots: the conventional boot and the self-parking boot. The traditional boot requires a worker to install and remove the boot after payment.
The self-releasing one, however, only requires to be inserted. After the necessary payment is made, the driver gets a code that he uses to free the vehicle from the electronic device.
Why is there a parking boot on my car?
If you find a parking boot on your car, it is a clear message to you that your traffic-related debts have reached the limit according to the law. Therefore, if you have some parking tickets or traffic-violating offenses you haven't attended to, you might be getting a parking boot anytime soon.
You get the clamp when you owe up to $350 worth of parking or camera violations. You could get the clamp anytime soon if you have accumulated five or more parking tickets. That's why many drivers wonder – what's the speed limit in a parking lot? On top of that, following the parking rules is crucial to prevent getting your wheel locked in a parking lot.
Can I use the boot clamp for personal purposes?
The boot clamp is ideal in areas where car theft is common. They are clear deterrents for thieves due to their tough nature. You can use it as a substitute for the steering wheel lock.
However, you cannot use the clamp on other vehicles that are not yours. If you are a private landowner and a car is parked illegally, you can only issue parking fines but cannot legally clamp any. You need to invite the right authorities to clamp or remove the vehicle, making sure to have no outstanding insurance or tax debts.
Self-releasing parking boot vs. traditional parking boot
The self-releasing parking boot technology was invented to address most of the issues of the traditional parking boot.
For starters, they are heavy and take some time to apply. Removing it takes hours which you would have to pay labor costs for to have it removed.
The most frustrating part about getting the traditional parking boot installed on your vehicle is that most parking enforcement programs do not have staff working 24/7. Therefore, the boot's removal can only occur within some specific time windows. Drivers often have to wait for some time which can turn into days, for their vehicle to be movable again.
On the other hand, Self-releasing parking boots replace the conventional lock that requires some complexity to open with an electronic lock. This electronic lock is released when the driver enters the correct code.
Companies that use the self-releasing lock make things more convenient for drivers since they do not have to wait for personnel to open the lock. Instead, the driver only has to contact the company's 24/7 call center to receive instructions on payment which can be done anywhere, online. When the payment is received, the driver gets a release code with a receipt for their payment.
Self-releasing parking boots became popular during the pandemic as they proved to be quite helpful while minimizing physical human interaction. Also, considering the extent to which tempers can sometimes fly, the self-releasing parking boot helped reduce the unpleasant reactions some hot-tempered drivers give to workers who come to remove the parking boot from their wheel after a long wait.
Putting and removing the traditional parking boot can be tedious, and many people are not keen on the job. Finding employees to insert and unmount parking boots is a challenging task.
Self-releasing parking boots sweeten the pot, as the employee only has to install it on a wheel. It is the driver's job to return it to the appropriate center after unlocking it.
What if I attempt to drive with the parking boot on my wheel?
Driving with a parking boot on the wheel is a disaster waiting to happen. It will not only mess with your wheel but also affect your transmission, steering, and braking systems. Considering the amount you will likely spend on repairs and still have to pay the debts you incurred, it simply is not worth it.
Some wheel clamps are designed so that driving off with them installed will shred the fender and other structures around the rim, like the brake line, speed sensors, and some tie rods. So, you won't go far despite all your troubles. So, if you get bad tie rod symptoms after trying to drive with a parking boot on, you'll know what's to blame and it's best to prevent doing this activity in that light.
How do I remove the boot from my car?
You can remove the boot from your car online using your phone with a debit or credit card. All you need to do is to call the telephone number, which you will find on the sticker attached to your vehicle, which has instructions to help you get rid of the booth.
Follow the instructions you will get from the call to make your payment. When your payment is completed, you will get a six-digit code. You will enter this code in the designated part of the boot, which automatically unlocks itself when it receives the correct code. You can get relief from the boot within three hours.
You must remember to return the boot to the Parking Citation Assistance Center within 24 hours, or you will have to pay $25 as a late fee.
If you cannot utilize your credit or debit payment options but have cash, you can visit the Parking Citation Assistance Center between 10 a.m. and 2 p.m. on weekdays. They only receive cash and do not work on holidays.
After paying at the center, they will call to have your vehicle released within 3 hours. You would still have to return the parking boot to them within 24 hours.
How long does the boot stay on a car?
You usually get a short time frame to pay the fine, usually fourteen days. If you attempt to remove the clamp yourself, you will get punished, as it is a criminal offense. Paying the fine within the grace period is important to ensure your vehicle is not taken to the pound.
How much does it cost to remove the boot from a car?
The cost of removing a parking boot from a car varies with location. In addition to the outstanding fines you must pay, there is a boot removal fee. The fee can be between $40 to $300 for passenger vehicles and close to $400 for heavy-duty vehicles or semi-trucks. The fee is often higher when you pay late, so pay early to save a reasonable sum.
Will the windshield boot replace parking boots?
The windshield boot, known as the "barnacle" windshield, is a new technology that might probably replace parking boots. The plastic device goes on the windshield and uses suction cup technology to lock onto the windshield until demands have been met and debts paid.
The boot is a welcome development from wheel clamps as they have less weight and require fewer processes to set up. They are just as effective as the wheel clamps and cannot be removed easily.
Trying to remove the barnacle windshield illegally will cause an alarm to go off. Any mistake in the removal process (when you are doing it without authorization) would damage your windshield. It will also attract a punishment as a parking enforcement officer will be notified before you remove enough of it to be able to move.
Our take
The last thing you want to see as a driver is a boot on your vehicle. Not only will it set you back on some hours or days, but it will also cause you to lose between $40 to $300.
Therefore, it is best you avoid violating traffic regulations, so you don't get the parking boot on your vehicle. If you get it, endeavor to rectify the issue as soon as possible to avoid incurring extra fees or losing your vehicle.
What is a boot on a car?
A boot on a car is a device used to immobilize it and ensure the driver does not move it until specific demands are met. They are primarily used to get drivers to pay their outstanding fines for traffic offenses.
What happens if you take the boot off your car?
If you take off the boot on your car without proper authorization, you will be prosecuted for breaking the law. It is best to remove the boot the right way to avoid more problems with the law.
Is it illegal to remove a wheel clamp?
Since wheel clamps are put by law enforcing agents, removing them without meeting the demands that placed them there in the first place is illegal. You will get punished for it.
How long before a clamped car is removed?
If you cannot pay to remove the parking boot, your vehicle will be seized and destroyed by the authorities. Depending on your location, your payment window may be between 7 and 14 days.