How often to change transmission fluid — explained
Maintain your vehicle's performance with regular transmission fluid changes.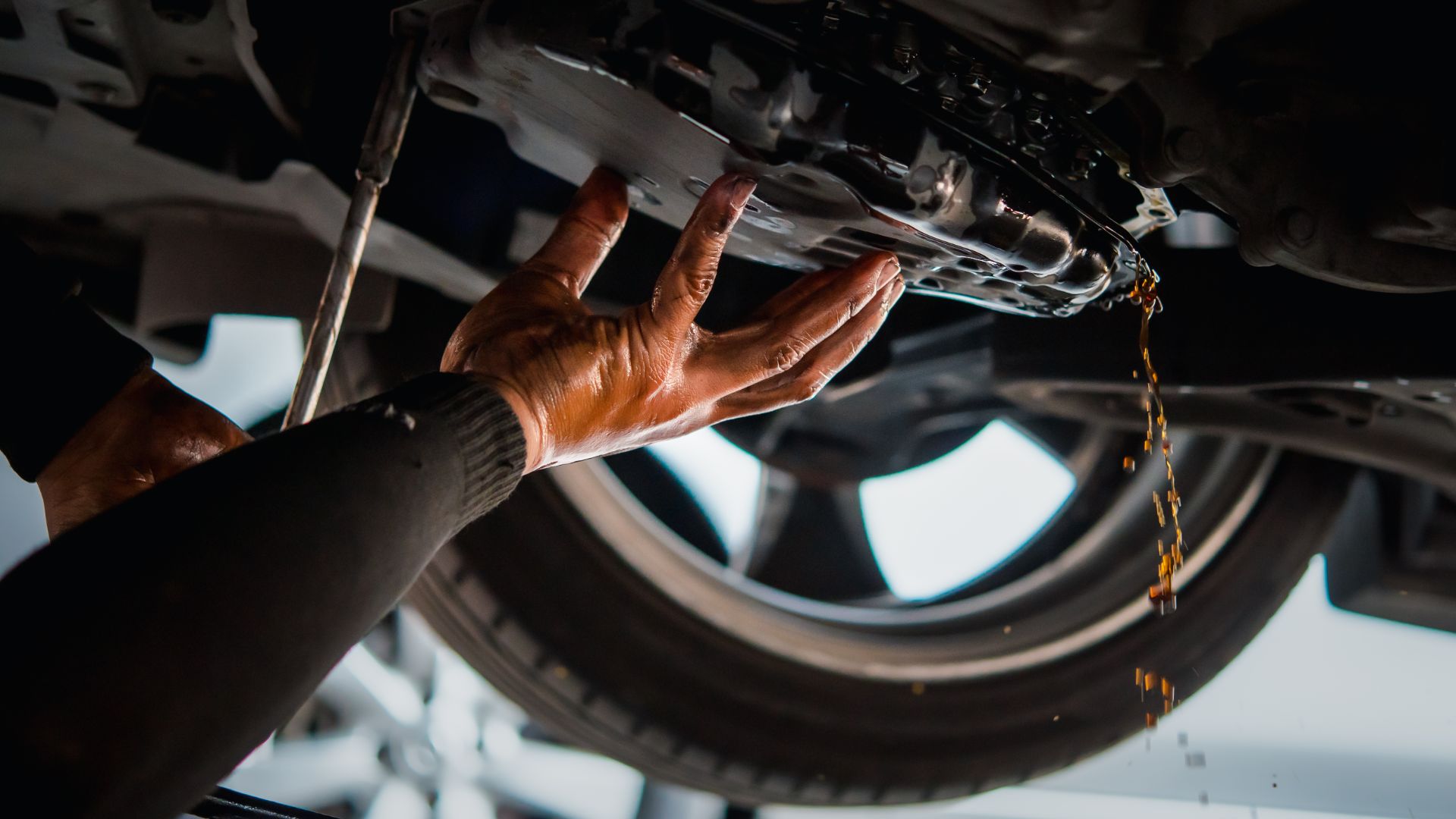 Paying good attention to the transmission fluid is one great way to extend your transmission life and enjoy better control during rides. It is crucial to change the fluid as often as the manufacturer specifies for the workings of the transmission to go smoothly and as intended.
The number of miles you can drive comfortably before changing the transmission fluid is between 30,000 and 60,000 miles. It is best to review your manufacturer's recommendations for your vehicle so you know how often to change the transmission fluid.
This article describes why you need to change the transmission fluid in your car regularly and how often.
What is the role of the transmission fluid?
The transmission fluid keeps the metal parts and bearings of a vehicle's gearbox lubricated. Without this lubrication, they would grind against themselves and wear faster. The components would also overheat and pose a problem when the transmission fluid is absent, low, or too old.
For automatic transmissions, the transmission fluid, in addition to serving as a lubricant to the moving parts, provides friction and hydraulic pressure for the transmission's internal components to work.
Why change the transmission fluid?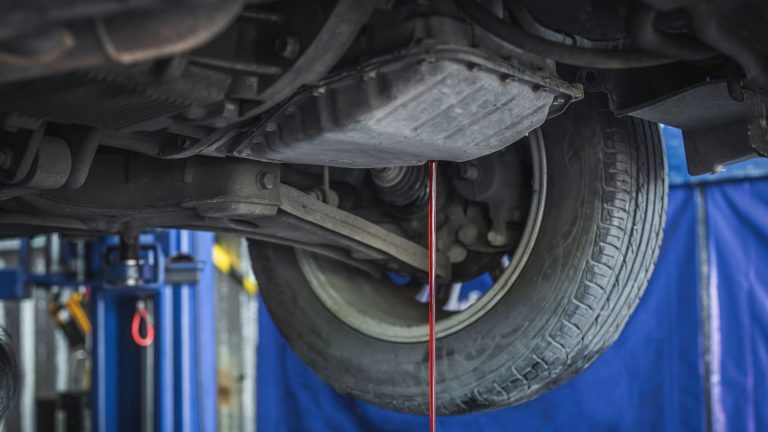 Transmission fluid, like engine oil, degrades with use due to heat, friction, oxidation, and certain electrochemical processes.
When new, the transmission fluid is translucent with a red, yellow, or blue color. The typical color you would come across for the fluid is red.
However, when it undergoes degradation from usage, it turns light brown and progresses to dark brown. At the worst part of its degradation, the transmission fluid turns black and is most dangerous at this point. There are numerous low transmission fluid symptoms that may show up if the fluid isn't properly changed.
A filthy transmission fluid causes gear slippage and loss of hydraulic power. The result is a challenging and disturbing ride as your gears would take time to respond and make audible noises. It could also get to a level where your car would not move at all, as you would not be able to change gears.
You also can lose your transmission altogether from the overheating that would occur when its lubricant is not in a good state. In some cases, the overheating transmission can also cause the engine to overheat, which can cost your vehicle in the long run.
Therefore, you should change your transmission fluid regularly for your car's transmission system to function properly. It would also prolong the life of your transmission and ensure you get smooth rides whenever you drive.
How often should I change transmission fluid?
The interval between each transmission fluid change depends on the transmission and the vehicle. Drivers with heavy-duty cars are advised to change their transmission fluid every 15,000 miles.
Manual vehicles require changing the transmission fluid every 30,000 to 60,000 miles, while automatic transmissions require a fluid change between every 60,000 to 100,000 miles, though there are times you get to change them after 30,000 miles.
To know the best time to change your transmission fluid, consult your car's manual to see what the manufacturer has recommended.
Can I top-up my transmission fluid at home?
The process of changing the transmission fluid is pretty straightforward. All you need to do is to locate the dipstick tube for the transmission fluid and use a small funnel to slowly top up the fluid level, ensuring not to overfill the tube. Ensure you refer to your manufacturer's procedure to get everything done correctly.
However, it would help if you didn't always fill your transmission up this way. Frequently adding new transmission fluid to the old one, which has degraded to harmful levels, will only make the new addition useless.
You would still experience gear slippage even with the new transmission fluid because the old fluid contains clutch material and other debris, which clogs parts of the transmission system.
So, though you can top-up your transmission at home, it is best to seek professional advice on how often you can do that.
Can too much transmission fluid be a problem for my transmission?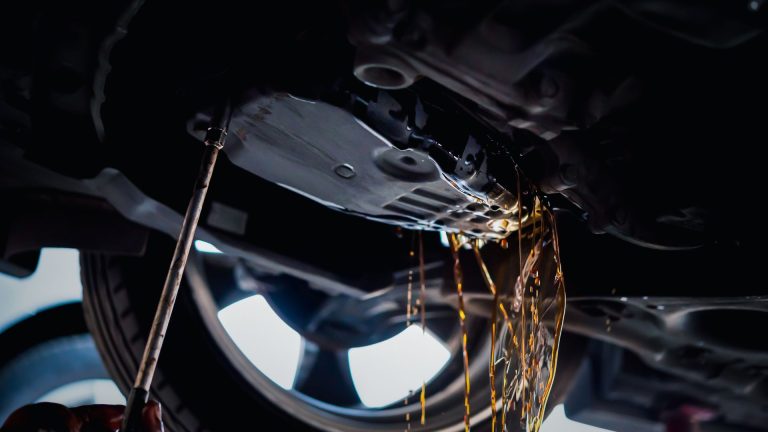 Along with the matter of transmission fluid changing periods, there's another key question that drivers ask – how much transmission fluid do I need? Too much transmission fluid is a problem for the transmission. Putting too much of it will make it foamy from interacting with the air above, inhibiting proper lubrication and cooling. Subsequently, your transmission system would yield high temperatures, seal failure, poor shifting, and part pitting.
You may have to rebuild your transmission system if you do not correct this issue on time. Thus, when changing or topping your transmission fluid levels yourself, ensure you do not go above the mark with the fluid.
When should I do a transmission flush?
It would be best if you considered doing a transmission flush every two years. It is not enough to change or top up transmission fluid now and then; a transmission flush is necessary at regular intervals.
Changing transmission oil without flushing the transmission itself leaves some old fluid intact. Over time, debris and clutch material buildup could clog the transmission system. That is why a flush is necessary at regular intervals, so this old fluid gets out of the transmission system altogether, allowing the new one to perform optimally.
Can I use an automatic transmission fluid in a manual transmission?
Some manual transmissions use automatic transmission fluids. However, you have to consult your manufacturer's manual to be doubly sure before doing so.
If you drive an old manual vehicle, the chances of an automatic transmission fluid working for your car are slim. You have to be doubly sure or stick to the manual transmission fluid you've been using.
In contrast, if your manual ride is recent, you might only use automatic transmission fluids, as most modern manual vehicles do not work well with manual transmission fluids.
What will happen if I use the wrong transmission fluid?
Suppose you neglect your manufacturer's recommendations and use the automatic transmission fluid in a manual vehicle that is not wired to work with it. In that case, you will increase the wear and tear of your transmission system.
The automatic transmission fluid is not thick enough to render the necessary lubrication such manual transmissions need. In contrast, the manual transmission fluid does not have most of the additives an automatic transmission requires to work correctly. Therefore, endeavor to review your owner's manual thoroughly and stick to only what your manufacturer recommends.
Can I change my transmission fluid early?
Changing your transmission fluid early, before the minimum 30,000-mile mark, is still good and does not harm. You have to ensure you do it right.
Is it compulsory to change the filter when changing transmission fluid?
Changing your transmission filter when changing the fluid or flushing the system is highly recommended. It is best done when flushing the transmission to ensure that no part of the old transmission fluid gets back into circulation.
While it is necessary, changing the filter every time you change the transmission fluid is not compulsory. You should, however, change it after every transmission flush every two years. Also, check out your manufacturer's guidelines for changing the filter so you know what specific requirements your vehicle needs.
Our take
It pays to have regular transmission fluid change as it prolongs your transmission's life and increases its efficiency. It would be best to have a professional perform the procedure for you, especially in the early years of purchase and when it is time for a transmission flush.
Endeavor to always refer to your owner's manual to know your manufacturer's recommendations of the kind of transmission fluid you should use and how often you should change it together with the transmission fluid filter. Also, if you are a heavy-duty driver, remember to change your transmission fluid sooner as your activities put more strain on the transmission, requiring it to work more.
Is it really necessary to change transmission fluid?
You must change the transmission fluid between regular intervals to ensure that your transmission system stays lubricated and works well. If the fluid is not changed, the dirt accumulating in it will cause the transmission system to fail.
What happens if you don't change your transmission fluid?
When you don't change your transmission fluid, the dirty fluid inhibits the proper functioning of the transmission system. Eventually, your transmission would get overheated, and the loss of lubrication would cause your gears to slip. Your ride would be affected, and you would need to replace your entire transmission system and, in worse cases, your engine.
What are the signs that you need a transmission flush?
If you hear strange noises from the transmission, experience gear slippage or delay in movement, or generally have a problem shifting gears; it is high time you got a transmission flush. It is recommended that you flush your transmission every two years, change the filter, and not wait to be inconvenienced before doing it as part of a repair procedure.
Should I do a transmission flush or change?
A transmission change does a lot of good, but a transmission flush is better. It helps maintain the integrity of the new transmission fluid as all the old fluid would be removed from the system. Though it has a little downside, it is still much preferred over ordinary transmission change, which can become baseless after some time since new fluid keeps getting put into an old, degraded fluid.