How much horsepower does a cold air intake add? — explained
Explore the surprising impact of a cold air intake on your vehicle's horsepower.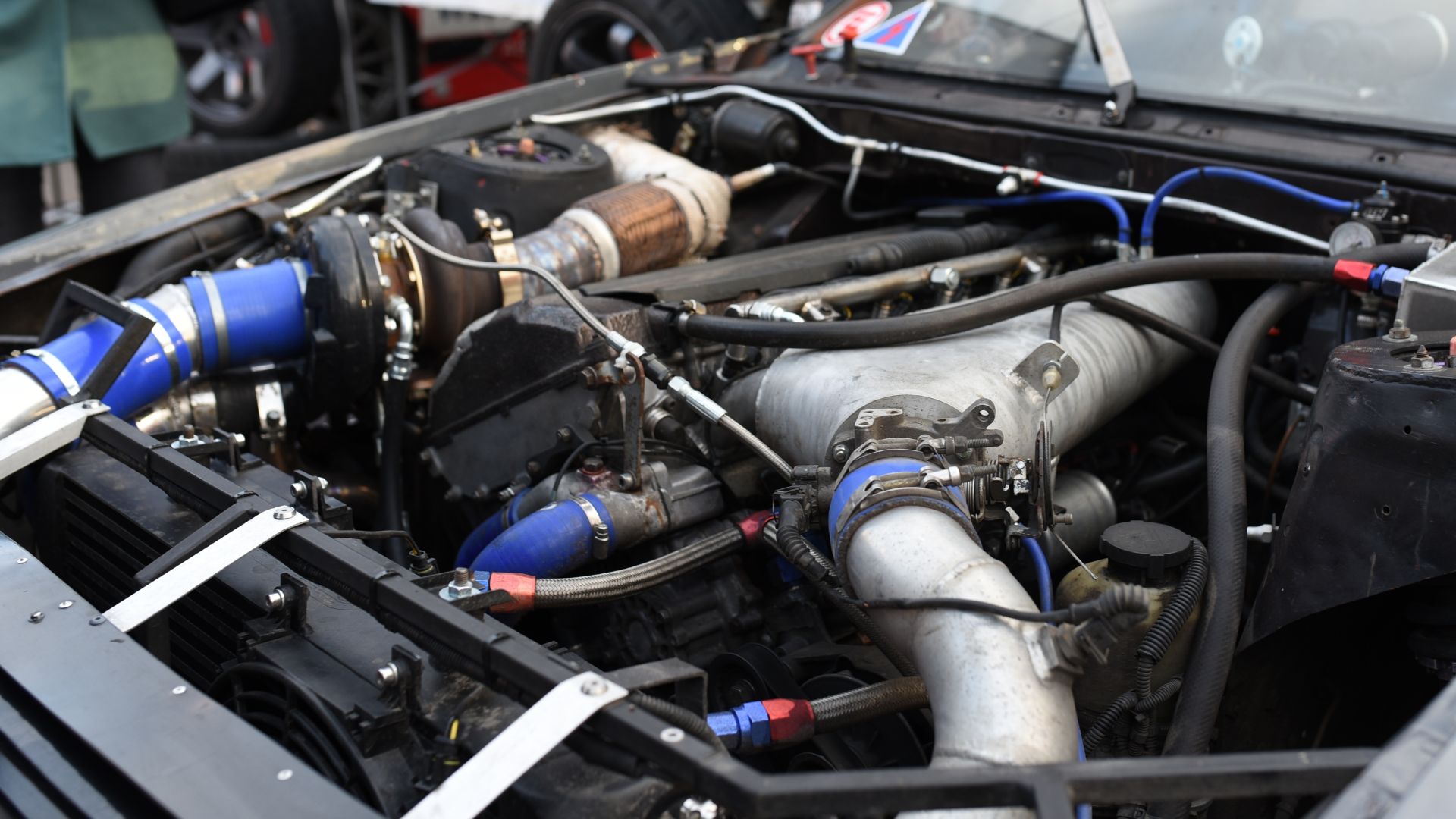 Cold air intake (CAI) and exhaust system modifications are a fantastic place to start if you're searching for a reasonably simple solution to boost the power of your high-performance car.
A cold-air intake provides cold air into a hot under-the-hood area. To accomplish this, it may take air from the area above the hood, beneath the front bumper, or from an area of the engine compartment that isn't as hot as other locations.
You've probably heard that installing cold air intakes in your car can increase performance. However, only some know how much boost they should provide to cars once installed. So, how much horsepower does air intake add?
Usually, cold air intakes increase horsepower by 5 to 20. (hp). However, the amount of airflow improvement over the vehicle's stock configuration will determine how much power is added.
What is cold air intake?
As the name implies, a cold air intake is a piece of machinery that assists in supplying cold air into your car's combustion chamber. Simply put, your car's engine has to draw in air and burn oxygen to ignite and generate the force needed to turn the wheels. Because cold air is dense and can carry more molecules, it enables your engine to take in colder air, resulting in improved performance and efficiency. A performance cold air intake is frequently an upgrade over stock or original equipment, even though most vehicles were constructed with an air intake system that efficiently avoids warm air.
What does a cold air intake do?
Through sound science, cold air intakes increase your car's power, and your engine becomes more powerful by improving the air quality entering it.
Because a car's engine compartment is sealed on all sides and generates a lot of heat from internal combustion, the air inside can become extremely hot. A CAI system is installed to provide the engine with cold air, and more oxygen is present in cooler air, which leads to more potent burning. With that in mind, let's consider the cold air intake benefits, especially the ones that can boost the horsepower of your car.
Do cold air intakes increase horsepower?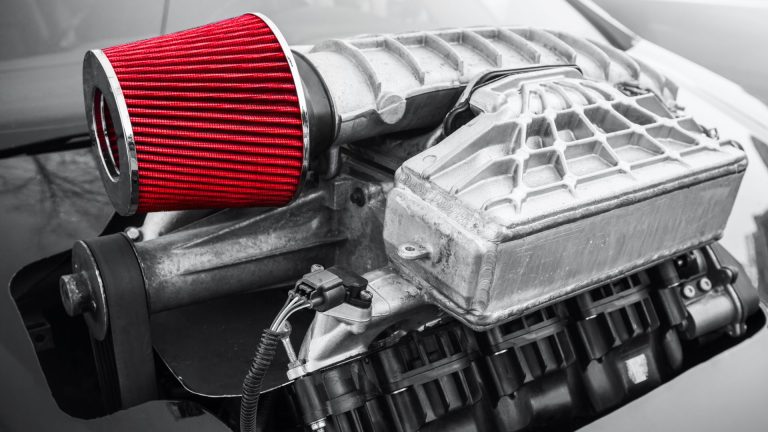 A cold air intake can increase your car's horsepower in various ways. Naturally, a car's initial horsepower determines how much room there is for a higher power boost.
The benefit of installing a cold air intake is most significant for vehicles with turbocharged engines, but it can also be advantageous for other cars.
The precise increase in horsepower you'll experience with your engine is difficult to predict.
However, we can provide you with a broad range that is precise enough to allow you to make decisions. After installing cold air intakes, most automobiles experience a 5–20 HP increase.
It will be more significant if your engine design already has restricted airflow.
Some vehicles come equipped with stock intakes that have relatively high flow rates right off the line. If you were driving one of those, you wouldn't feel a significant boost.
Typically, the stock intake on your car is located in a high-pressure area. They are made using a variety of factors taken into account by the manufacturers, and the delivery of the most feasible power is only sometimes their top priority.
Why does a cold air intake increase horsepower?
However, when in the combustion chamber, cold air has a higher oxygen content. Your fuel fully combusts if you can introduce more oxygen. Because of this, it boosts the horsepower of your engine.
When the pistons ignite the fuel, not all is burned; therefore, some power is lost with each rotation. Even the development of muck inside the engine can be avoided by fully combusting the fuel.
Fuel burns more intensely when there is more oxygen present—for instance, increasing the flame height and heat production on a wood fire with bellows. Actually, you're increasing the oxygen flow, which is the same idea as taking in cold air.
Pros of cold air intake
So far, we've shown that installing a cold air intake kit can increase the power of a number of engines. This car modification also offers some other advantages.
Improved engine sound
The ability to increase engine sound is one of the key reasons people choose a cold air intake filter. The engine's sound is amplified significantly further by a CAI system, which replaces the stock intake, enhancing the impressiveness of your driving. The difference gets notable while revving a car due to the boosted air intake.
Lesser fuel consumption
You'll find that your car uses less fuel overall if you install an air intake filter, helping you save a ton of cash. A cold air intake system provides more oxygen to the engine, which increases the fuel efficiency of the vehicle.
Improved acceleration
One of these filter systems can make a vehicle more responsive by circulating cold air through the engine. This means that you will notice a change in how rapidly the automobile accelerates when you press the pedal.
Cons of cold air intake
While cold air intake improves engine sound, acceleration and fuel economy, it also has its demerits.
Hydro locking
This is where moisture from the air enters the engine and has the potential to harm the chamber physically. This may necessitate additional repairs, which might be expensive.
Unpleasant sound
While for some people, the roar of the vehicle is excellent and justifies the installation of a CAI system, for others, it can be awful and a significant disadvantage to having one of these systems in your car.
Meter accuracy issue
Vehicle meters may read incorrectly as a result of the installation of the CAI system. Because of this, the meter could also need to be modified when the system is added to a car.
What is horsepower?
A horsepower is a unit of measurement for the capacity to generate force for work. Therefore, when discussing automotive engines, horsepower refers to the engine's ability to propel the vehicle.
It's a handy thing to be aware of since it will allow you to get a sense of how quickly a car accelerates without having to get in the driver's seat and test it out first. Additionally, you won't be tempted to call PETA when someone mentions a car having a number of horses or ponies beneath the hood.
How much horsepower is enough?
One horsepower equals 550 foot-pounds per second (745.7 watts). A foot-pound is the amount of force needed to move one pound (0.45 kilograms) of any substance one foot (30.5 centimeters). Because when large-scale agricultural and industrial machinery were first introduced, they needed a unit of measurement that humans (those used to working with horses) could understand, hence the name "horsepower." During prolonged motion, a horse can exert roughly one horsepower of power.
Knowing that employing just one horse to move a car would result in an extremely slow car, cars use engines. And today's engines are capable of producing massive levels of power. One such vehicle is the 2013 Shelby GT500 Super Snake, which has 850 horsepower. 640 horsepower is available in the 2013 SRT Viper. And then there's the 2013 Chevrolet Spark, which only has 84 horsepower. But which vehicle has the right number?
Technically, each of these vehicles has far too much horsepower if you only need to move it one foot in a second. The curb weight of the Chevrolet Spark is 2,337 pounds (1,060 kilograms), and only 4.24 horsepower is required to move that foot in a second. The Dodge Viper, which has a curb weight of 3,374 pounds (1,530 kilograms), moves one foot in one second with just 6.13 horsepower.
Naturally, a vehicle that can move just one foot at a time is useless. Simply put, you need more horsepower to travel farther and faster.
So, how much horsepower is enough? It depends on your destination and how quickly you want to get there.
Our take
A cold air intake is a common alteration for someone who is just beginning to modify a car for a few reasons. Intakes for cold air typically cost only a few hundred dollars (depending, of course, on the manufacturer of the intake itself and the type of car you own). Additionally, installing them in a typical garage with only a few hand tools is relatively easy. Despite their simplicity, a cold air intake offers a respectable horsepower boost for a minimal cost.
Therefore, while we typically advise that changes, especially those to the engine and drivetrain, should be carefully considered and planned, a cold air intake is a very safe and logical place to start.
Is a cold air intake worth the money?
Cold air and cat-back adjustments do not produce the significant horsepower increases of superchargers. However, they are an easy and reasonably priced solution to improve a car's performance significantly.u003cbru003eu003cbru003eA 20-horsepower increase might provide you the competitive advantage you need to win the race. So, yes, it is worth it.
How much horsepower does 2 cold air intakes add?
Two cold air intakes can add anywhere between 5–20 horsepower.u003cbru003eWhether single or dual, installing a cold air intake will increase your car's horsepower by 5 to 20 hp. Depending on the make and type of your vehicle, this number may change. This won't be enough force to jolt you back into your seat, but it will give your car or truck a little extra speed.
How much HP does Ku0026amp;N air filter add?
Ku0026amp;N intakes often produce 15 to 25 more horsepower than a factory system. Each system goes through extensive testing to make sure that the filter and intake tube are positioned to give considerable increases in airflow and horsepower.
How can I add 50 hp to my car?
You can add 50 hp to your car by using a turbocharger or superchargeru003cbru003eA turbocharger can add 70–150 horsepower and works with the exhaust system. With a direct connection to the engine intake, a supercharger can add 50–100 horsepower.