Kumho Solus TA31 review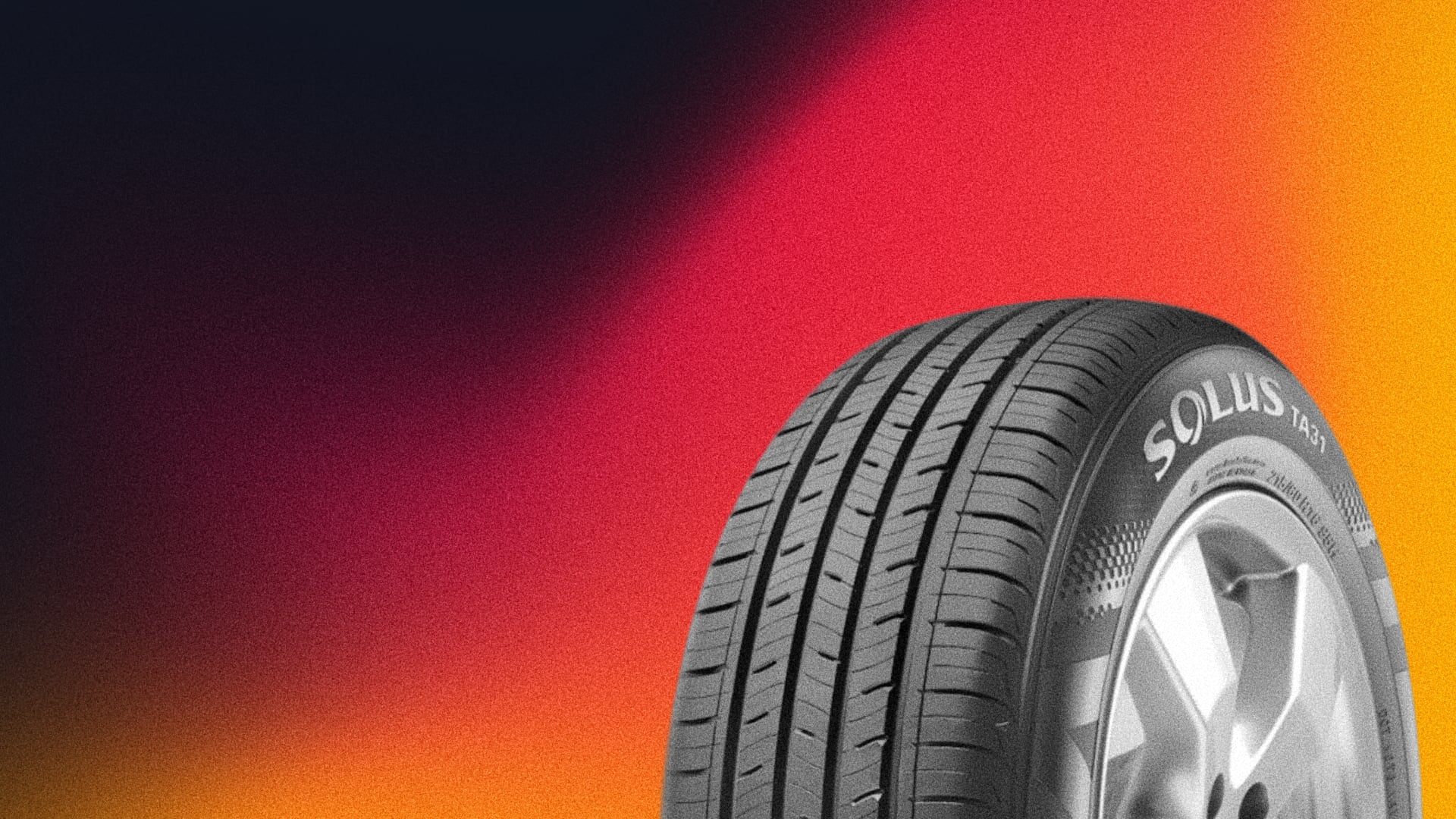 If you own a sporty coupe or a sedan, you'll know how difficult it is to find a proper summer set and a winter set for your car that utilizes great performance traits. Well, that is unless you can find a worthy replacement for the two sets in a single tire set like Kumho Soluts TA31.
These all-season tires combine the refined high-speed performance with exceptional tread features for wet and winter traction, giving you a smooth drive all year long. So, if that sounds like something that would fit your car, don't miss out on our in-depth Kumho Solus TA 31 review.
Recommended
Kumho Solus TA31
The all-season Kumho Solus TA31 tire is capable of withstanding a high-performance driving style for sports coupes and sedans and still remain usable for driving on city roads and highways.
REREV may receive a commission for purchases made through links on our site. Learn more.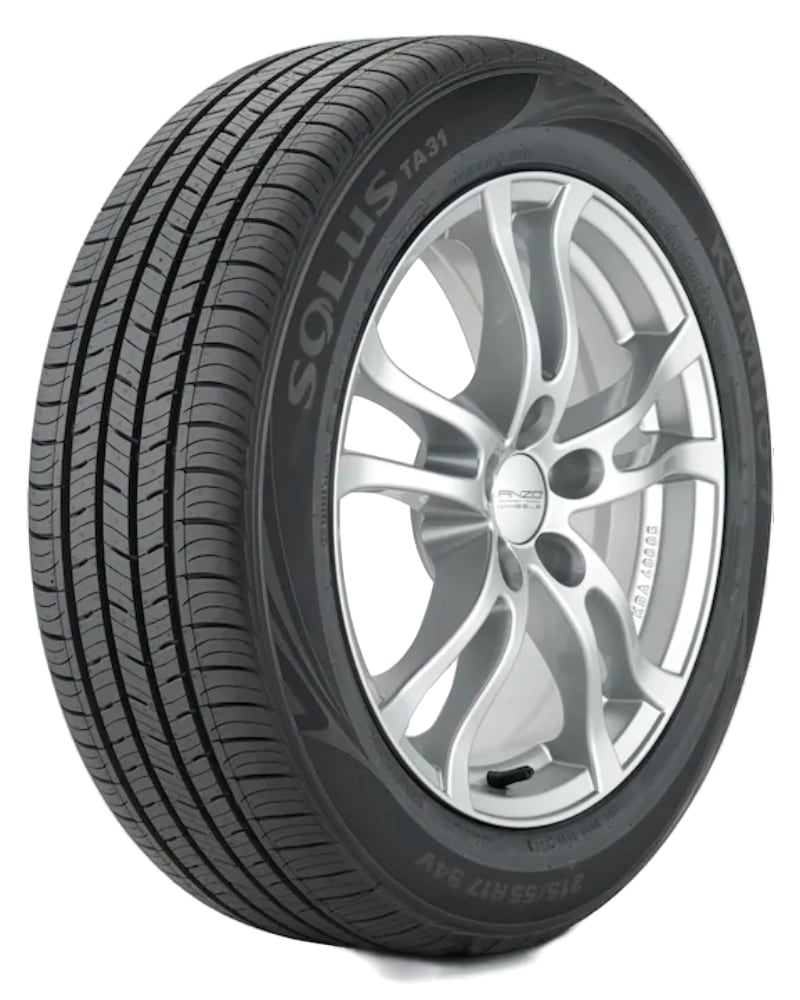 Why you can trust REREV's tire reviews: Our automotive expert researchers analyze tire specs, customer feedbacks and reviews from credible sources. This thorough analysis provides accurate information about tire performance, helping you make the best choice. Find out more about how we evaluate tires.
Key technologies and features
What we love about these tires is the number of features that Kumho applied as smart technology solutions to make them a perfect all-season option. Moreover, they did so with an affordable price tag, and here are some of the main solutions used by the manufacturer:
Rubber compound engineered for low rolling resistance
Symmetric tread grooves
ESCOT casing technology
Wide shoulder blocks
The innovative rubber compound of these tires guarantees low rolling resistance. It also affects friction in a way that benefits the tread life of the tires, since it won't wear as fast as with other tires that don't use this technology.
What's more, it significantly reduces the road noises and harmonic vibrations, especially combined with the symmetric tread pattern. Not only does it give you comfortable driving without many noises, but it also improves the all-season traction.
Everything is held in place with Kumho's latest ESCOT casing technology. Why is this important for you as the driver? Well, it benefits the performance, steering, and braking with a tire shape that remains unchanged regardless of the driving speed.
The ground pressure distribution also remains the same for proper ground grip and shortening the braking distance. Stability and steering are also improved by the wide shoulder construction that adds up to tire performance, especially when cornering, to give you that additional ground support!
Safety features
You can tell by the listed features that Kumho Solus TA 31 isn't just an ordinary all-season tire, and the carefully-designed features continue on the field of safety as well. You've probably experienced losing ground grip and sliding a little over a wet and slippery road due to rainy weather.
It's called hydroplaning, and it was the first safety issue that Kumho handled with these tires. With tread sipes specifically designed to lead the water into wide circumferential grooves, the hydroplaning threat is resolved.
There are four wide grooves that circle around the tire, leading the water away at all points. The inner layer of the tire includes high-tensile steel belts that improve the stability and durability of the tires, making them as safe as AS tires get in any type of weather.
Speed ratings
Kumho engineers weren't joking around with the performance trait of these tires either. That's why they come with three levels of speed rating – "T", "H", and "V".
Even the starting, "T" speed rating enables you to drive comfortably and safely up to 118mph and is suitable for family sedans and minivans. If you are into a bit sportier driving, you can buy a Kumho Solus TA 31 tire with an "H" speed rating, capable of supporting speeds up to 130mph.
Finally, if you own a performance car, you can test these tires with a "V" speed rating by driving up to 149mph. It's more than a decent speed level for an all-season tire set, especially with the refined handling experience that Solus tires offer.
Treadwear and durability
The Solus TA 31 is a long-lasting performance touring tire that should give you at least 60,000 miles of tread life! It, therefore, deserves a spot in the upper section of the long-lasting touring tires capable of all-weather traction.
As we said, the low rolling resistant material spends the treads evenly and ensures that you get better mileage. That said, an average driver only passes about 14,000 miles per year, according to the US Department of Transportation.
So, it's clear that Kumho designed these to last for quite some time, and you'll be able to get at least 4 years of tread life!
Maintenance indicators
One thing that can help you use your Kumho Solus TA 31 tires to the fullest is the wear indicator. It states how much tread life you've got left at the point where the treads reduce to the final 2/32 inches.
It's an industry standard, and Kumho didn't include any more wear indicators in these tires. Still, as much as it's not as convenient as the tread wear gauges on Continental tires, these wear indicators do a fair job of informing you about the time when you need to replace these tires with a new set.
Traction performance
Not only do Kumho Solus tires last long with the great technology features we've discussed, but they also perform quite well on different surfaces. If you want to take your driving to the next level with these, let's see how they rate performance-wise, based on the weather and terrain type:
Wet traction performance
The wet traction of this tire set is on a remarkable level, considering their wide circumferential grooves and sipes that work together to lead the water away from the tire. It's also due to the symmetric deep tread design that the Kumho Solus tires act splendidly on wet surfaces.
There are two sipes on each tread block, and all of these work along to prevent the film of water from forming under the tire. Cornering on wet roads doesn't make a difference either, since these tires have impressive shoulder grip on the sides.
Dry traction performance
When it comes to dry traction performance, the Solus TA 31 tires have complete ground grip and impressively short braking distances. The road grip is improved with the rounded edge provided through wide shoulder blocks.
Not only does this result in a comfortable road feel, but it also improves the handling. Steering is on an expected level from a set of tires that go well with performance cars.
The inner structure of the tires is also equipped with polyester body plies. These serve a great purpose in terms of the smooth driving sensation and better steering on dry roads.
Snow traction performance
Luckily, the Solus TA 31 offers more than decent snow handling thanks to the deep tread grooves. This is also where the variable pitch tread blocks come in – they help evacuate the snow residue from the tires faster, and maximize your grip on snowy roads.
Sadly, these tires don't handle deep snow very well, and there's a chance you'll get stuck in case you risk it and leave the road in extreme winter conditions. Still, for everyday driving, a light snow layer on your local road won't present any sort of a problem to Kumho Solus TA 31 tires.
Off-road traction performance
While the rubber compound these tires are made of maximizes the tread life and dry or wet traction, it's easily damaged by sharp rocks. So, there's no point in experimenting and taking your vehicle off the road with these tires mounted.
However, that's not what they were meant for in the first place, so we can't exactly take it as a downside. They do come in sizes that might fit some smaller SUVs and crossovers, but there's no discussion when it comes to their incompetency in off-road terrains.
Noise and comfort
The Kumho Solus TA 31 is a touring tire, after all, so you'll be in for a treat in terms of comfort and reduced driving noise. We can be grateful to Kumho for the low rolling resistance compound that reduces the noise and vibrations as you drive.
Another aspect that adds up to the driving comfort of these tires is the jointless bead bundle in the inner structure. It ensures a precise fit between the tire and the rim, for utmost stability and comfort. The Solus TA 31 is among the top of Kumho's tire pyramid in terms of driving comfort.
Competitors and alternatives
There are not that many touring all-season tires that fit sporty vehicles as well as Kumho Solus TA 31. Especially in terms of versatility that comes with these and the driving comfort, it's tough to find worthy replacements.
Here are some of the main competitors to these tires:
Goodyear Assurance
Nexen CP671
Kumho Solus TA 31 price range
The price range of Kumho Solus TA 31 tires can vary based on the size, loading capacity, and speed rating. As a starting price range, you can take the 15″ tires as an example, and these start for about $90 per tire.
It's really a great bargain in the opinion of our team, given the touring tire traits and all-season traction that you get with them. Of course, you'll pay a higher price for the larger sizes, so a single 18″ tire costs around $180.
It's a good thing that you can also count on Kumho rebates and discount coupons though, as these can help lower the price even further.
Warranty
What use could you possibly have from these tires if it weren't for Kumho warranties and premium materials that vouch for their durability? You won't have to worry about anything other than where to drive next, as these tires come with a mileage warranty for the 60,000-mile tread life!
Also, you can count on a uniformity warranty that's guaranteed for the first 2/32″ of the tread, or the first year of using the tires. Finally, there's also the workmanship and materials warranty, and it relates to the period of 6 years of using the tires along with the free replacement during the first 2/32″ of tread depth.
Vehicles that make a best fit with Kumho Solus TA 31
You can mount the Solus TA 31 tires on every sedan, coupe, or minivan along with some crossovers and smaller SUVs that fit the 18″ size. So, here's a brief overview of the cars that make the best fit with these tires:
Audi A6
Volvo S80
BMW 3 Series
BMW 5 Series
Toyota Camry
Nissan Maxima
Nissan Altima
Cadillac CTS
Chevrolet Impala
Chevrolet SS
Subaru BRZ
Honda Accord
Hyundai Genesis
Our take
As the time comes down to passing final judgment on Kumho Solus TA 31 tires, things are getting quite clear – these make one of the best bargains among touring all-season tires. Performance-wise, they pose a threat to even some AT tires that lean towards performance tires.
On the other hand, they offer complete driving comfort and give you sufficient wet traction and snow traction to help you use this one set all season long with no remorse. Adding the 60,000 miles minimum tread life to the equation makes them an obvious choice for touring AS tires.