How to measure bolt pattern? — explained
Master the simple steps to accurately measure a bolt pattern for your next project.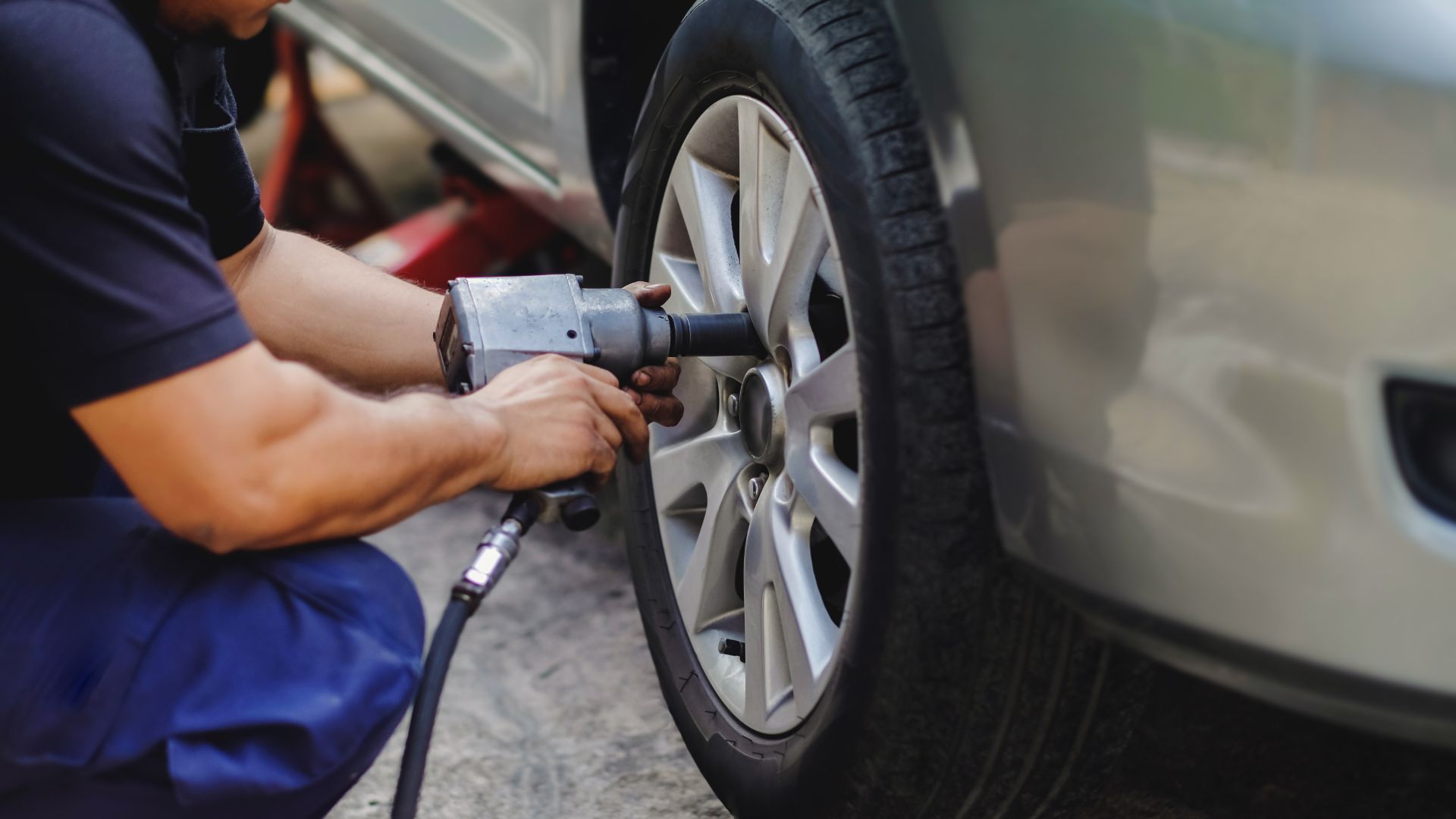 The tire bolt pattern is one of the most crucial considerations when it is finally time to replace the wheels on your car. Every vehicle model has a specific wheel lug pattern that designates the appropriate wheel size.
Lack of correct alignment with these precise dimensions when choosing wheels might result in decreased performance and possibly general car damage. As a result, you must understand how to measure your tire bolt pattern and locate new models that match your car.
The most straightforward approach to determine a vehicle's inner diameter for 4, 6, or 8-lug wheels is to measure the distance between holes directly across from each other. Calculate the distance between the center of one bolthole and the center of the bolthole directly across from it using a measuring tape or a long ruler. Your measurement will be the most precise after doing this.
What is a bolt pattern?
The huge hub bore, sometimes called the lug hole, is surrounded by three or more holes spaced evenly apart. The most typical number of lug holes is five, albeit sometimes four. The pattern needed to bolt a wheel onto a vehicle is called a bolt pattern. The places on the wheel, known as the lug holes, are where the lug nut or lug bolt will fit to bind the wheel to the vehicle firmly.
Even though people often ignore the bolt pattern and lug holes on the wheels, they play a crucial role in ensuring that the wheels are snugly and securely fastened to the wheel hub and the car. The bolt pattern is a circular arrangement of these lug holes that aid in determining which wheels can or cannot be mounted on the vehicle.
However, many people believe that the bolt pattern of a wheel refers to the separation between adjacent lugs. This is untrue. The diameter of a circle drawn between the centers of all the bolts on a wheel is what the bolt pattern is. Measure from the center points of the lugs at the top and bottom of the pattern for bolt patterns with an even number of lugs, which are simpler to measure than designs with five lugs.
However, one way to determine the bolt pattern for a five-lug is to draw a circle through the exact center of each of the five lugs and measure the diameter of the resulting circle.
Types of bolt patterns and their measurement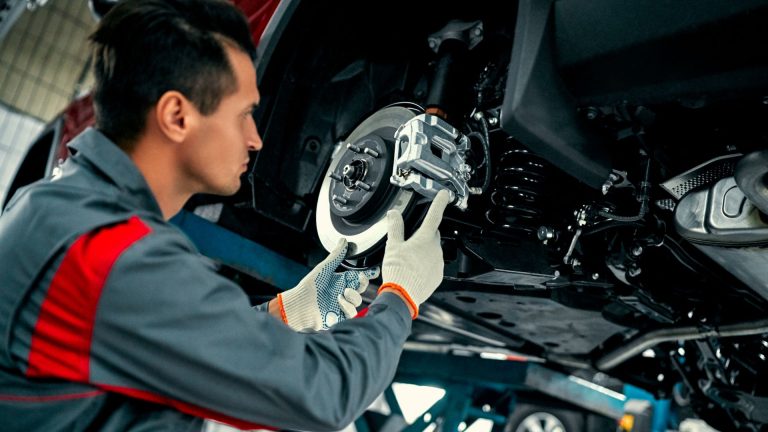 You should be aware that bolt patterns are measured in millimeters, even if you may convert them to inches if you're attempting to determine the pattern of your wheels. For instance, a bolt pattern of 5×120 designates five holes, each measuring 120 mm in diameter. Measuring a bolt pattern is much like measuring rim size and it depends on the lug designs and a few other factors.
4-lug bolt pattern
Compact and mid-size vehicles typically have 4-lug bolt designs manufactured for them. They are among the most widely used bolt patterns, making locating custom or aftermarket wheels simpler. The following four-lug patterns are available: 4×98, 4×100, 4×108, 4×110, and 4×114.3.
A 4-bolt pattern is measured from center to center of two boltholes placed precisely across each other.
5-lug bolt pattern
Standard, full-size, mid-size, and premium vehicles are mostly produced with 5-lug bolt designs. Since it is by far the most common pattern, it is simple to locate aftermarket wheels and lug nuts. The following are examples of 5-lug patterns: 5×98, 5×100, 5×108, 5×110, 5×112, 5×114.3, 5×115, 5×120, 5×120.7, 5×127, 5×130, 5×135, 5×139.7, 5×150, 5×155, 5×165.1 and 5×205.
Because the boltholes in 5-bolt designs are not adjacent, they are typically more challenging to measure. A direct line drawn from the back of one lug hole to the center of the third lug hole can be used to estimate the measurement.
Only a bolt pattern gauge or a complex geometric equation can precisely measure a 5-lug bolt pattern.
6-Lug bolt pattern
6-lug bolt designs are produced for mid-size SUVs, full-size SUVs, and trucks. Finding aftermarket wheels for your SUV or truck is simple because 6-lug bolt designs are widely accessible. The following six-lug bolt patterns are available: 6×114.3, 6×115, 6×120, 6×127, 6×132, 6×135, and 6×139.7.
Similar to how 4-bolt patterns are measured, 6-bolt patterns are measured in a straight line from the centers of two boltholes placed directly across from each other.
8-Lug bolt pattern
8-lug bolt designs are typically for mid-size, medium, full-size, and luxury vehicles. Since the 8-lug pattern is one of the most popular bolt configurations, finding custom or aftermarket wheels is simpler. The 8-lug bolt pattern consists of the following: 8×165.1, 8×170, 8×180, and 8×200.
8-bolt patterns are measured from center to center of two adjacent boltholes in a straight line, much like 4-bolt, and 6-bolt patterns are.
How do I interpret my bolt pattern measurement?
After gathering the relevant numbers, it's critical to understand how to use them when searching for wheels. The number of lugs multiplied by the circle's diameter, expressed in millimeters, is a common way to describe a wheel's size. For instance, 5×100 mm.
This shows the exact bolt patterns at a glance and will be much easier for you to identify other wheels that meet those requirements.
What is a dual drill bolt pattern?
In addition to the ones described above, some manufacturers provide wheels with dual bolt designs.
The wheel can be installed on two different bolt patterns, with the second set of lug holes found on dual-drill bolt patterns. For instance, a wheel with a 5×100/114.3 design contains ten holes altogether. Both the 5×100 and 5×114.3 bolt patterns are compatible with it.
What bolt pattern is better?
There are several bolt designs, ranging in size from the tiny 4×100 Geo Metro bolt pattern to the enormous 8×180 patterns on current GM trucks. More lug nuts boost the wheel's clamping force, keeping it firmly attached to the car.
Consider how easily you can distinguish between a half-ton truck and a one-ton truck because a half-ton truck will have five or six-wheel studs, while a one-ton vehicle would have eight studs.
Additionally, the larger bolt circle permits the use of a larger hub and bearings, which aids in spreading the load over a greater region.
Lug nuts
It is safe to say more lug studs are better, and a wider pattern is better. But what about the lug nuts?
The fundamental aspects of wheel fasteners or lug nuts include:
Tread width
Thread gauge
The thread's length and engagement
Seat design/type
One method to improve the strength and gripping force of the connection between your axles and your wheels is to install larger studs. However, the holes in your wheel must be sufficiently large to fit the larger studs.
Although lug nuts appear to be rather straightforward, they have a lot of variation beyond just size. It is crucial that you use the proper lug nuts for your particular wheels. The term "seat" describes the contour at the lug nut's base where it interacts with the wheel.
Although there are some radius seats, conical seats are most frequently used for aftermarket wheels. Flat seats are frequently offered on OEM wheels and occasionally seen on aftermarket wheels. Conical seats are the most popular since they depend less on the size of the lug studs and hub register, allowing one wheel to fit more applications.
Is a bolt-circle template a good alternative?
Yes. Use a bolt-circle template to get the most precise measurement possible. They are cheap and simple to use. Read the size markings on the template as you slide it over the studs to get your bolt pattern measurement.
To make use of the bolt circle template, use a tire iron to remove the lug nuts and reveal the bolts. Since you won't remove the tire to take your measurement, you don't need to jack up the car or trailer.
Bolt circle templates are available online and at auto supply shops.
What are the measurements of a 5-on-5 bolt pattern?
Both the number of studs (5) and the bolt circle dimension (5), the notional circle determined by the studs' centers, make up the 5×5 Bolt Pattern or Pitch Circle Diameter (PCD). Buick, Cadillac, Chevrolet, Chrysler, Daewoo, Dodge, and Fiat automobiles all use the 5×5 bolt pattern.
If your wheel contains five bolts or another odd number of bolts, find the diameter by measuring from the top of one lug nut to the center of the bolt situated directly across from it. The distance between the center of one lug and the top of another is typically measured as 120 millimeters for a five-bolt pattern. Measuring the bolt pattern, rim size, as well as wheel offset vs backspacing dimensions can be crucial for fitting proper wheels on your car.
Is 5×5 and 5×127 the same?
Does 5×127 equal 5×5? Yes. The metric version of 5×5 wheels is called 5×127.
Does the bolt pattern have to be the same?
Yes. The bolt circle or pattern is specific for each vehicle and must be the same as the wheel.
Are all 5 lug bolt patterns the same?
Even in contemporary automotive manufacturing, the five-lug pattern is still a typical feature for cars and light trucks, albeit each manufacturer takes a different approach. Examples are the 5×4-3/4-inch and 5×5-inch popular bolt designs for General Motors wheels.