How much does a Tesla battery weigh? — explained
Discover the weight of a Tesla battery.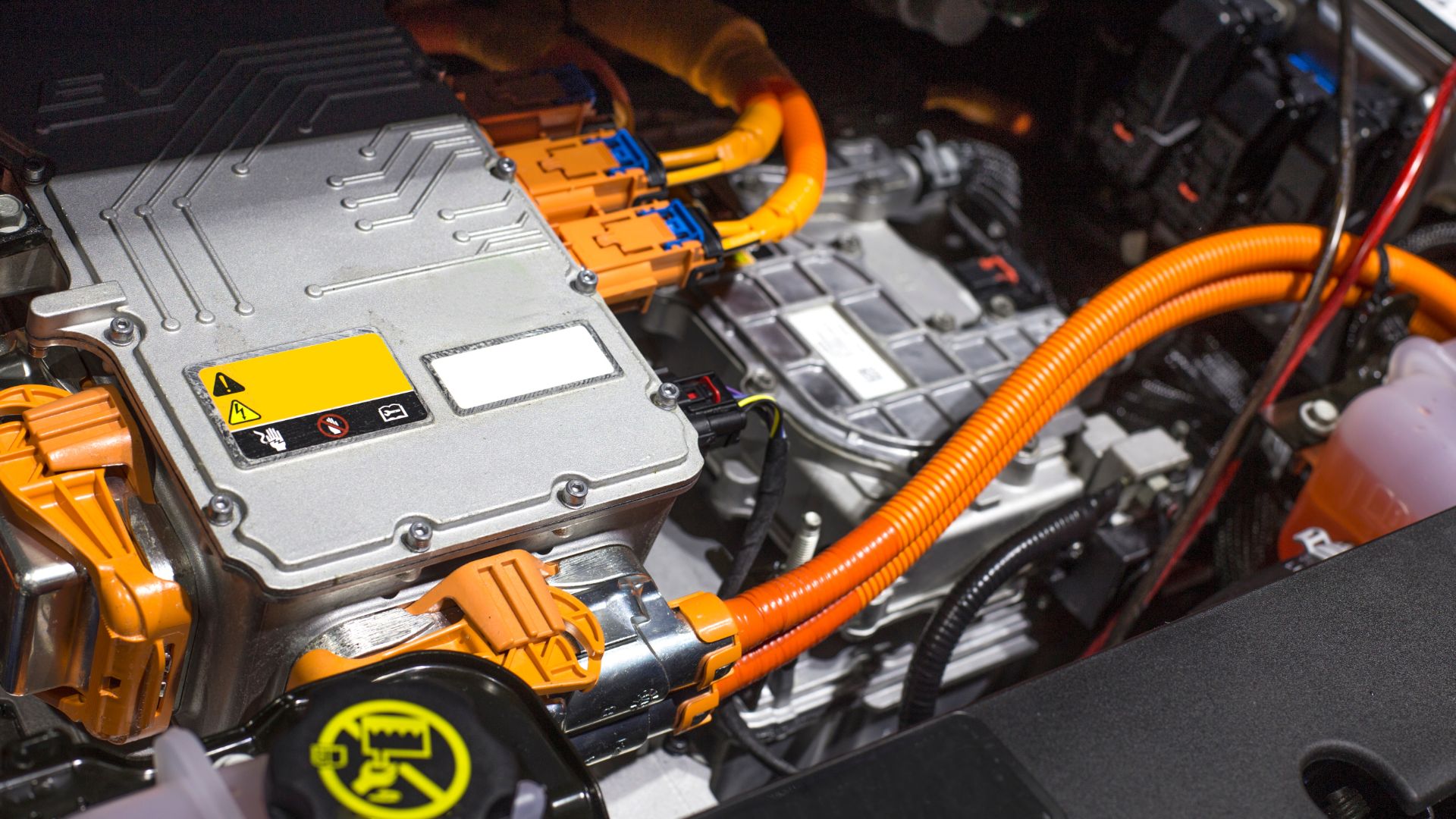 Despite being in the market for a very short time, Tesla has established a name for itself in the auto industry. The automaker has brought innovations into the industry with its lineup of electric and ecologically friendly vehicles.
Some of the most coveted and well-liked cars in the market right now are Tesla models. The distinct qualities of Tesla vehicles, such as their all-electric drivetrain and cutting-edge technology, attract many people.
Tesla car batteries are among the most intriguing features of these vehicles. The batteries in Tesla cars are much larger and heavier than those in conventional gasoline-powered cars. But have you ever wondered: how much does a Tesla car battery weigh?
The Model S battery weighs 1200 lbs. The Model S' big battery is because it has the most extended range of any Tesla vehicle. On the other hand, the Model 3's battery weighs 1,060 lbs, that of the Model X's is 1,183 lbs heavy, while the Model Y has a battery that weighs 1,700 lbs.
Tesla models and their battery sizes
Tesla offers a variety of alternatives in terms of range and durability by using various batteries in each Model. On top of that, the total weight of a particular Tesla model varies, so drivers often wonder – how much does a Tesla weigh? The weight of the battery varies between cars as a result of this.
When compared to the battery in an internal combustion engine vehicle, Tesla batteries are relatively heavy. The battery size shouldn't be shocking, considering it is the foundation of Tesla's engine. What's more, here's a breakdown of how much each Model of Tesla battery weighs:
| Tesla Model | Weight |
| --- | --- |
| Tesla Model S | 1,200 lbs |
| Tesla Model 3 | 1,060 lbs |
| Tesla Model Y | 1,700 lbs |
| Tesla Model X | 1,183 lbs |
| Tesla Roadster | 1836 lbs |
Even though Tesla batteries have warranties that run for eight years or 100,000–150,000 miles, it's always a good idea to have some additional cash kept aside for repairs or a battery replacement. Based on a model, you can also determine how many miles can a Tesla last.
What are the features of the Tesla Model S battery?
The battery weighs about 1200 lbs for the Tesla Model S and has a 412-mile range. The Tesla Model S is built from lightweight aluminum and is strong because it is constructed of high-strength steel. Due to the aluminum's lightweight, the car can accelerate quickly and reach its top speed of 60 mph in just about 2.1 seconds.
Since the Model S debuted in 2012, a variety of batteries with various capacities have been used. The preceding batteries have weights of 60 kWh (848 lbs), 70 kWh (1000 lbs), 75 kWh (1168 lbs), and 85 kWh (1200 lbs).
What are the features of the Tesla Model 3 battery?
Model 3 offers a 50 kWh battery with a 310-mile range as standard and a 75 kWh battery with a more extended capacity as an option. In the standard and long-range variants, the 350-volt battery packs consist of four longitudinal modules with various cell counts.
The 2,976 cells in the standard-range battery are arranged in 96 bricks of 31 cells each. And 4,416 cells are arranged in 96 bricks of 46 cells to make up the long-range battery. Because of this, it weighs a little more than the standard-range version: 1168 lbs, as opposed to 1060 lbs for the standard-range battery.
The weight of the battery pack was significantly decreased by using nickel. The new battery cells are smaller and more closely packed, which results in a reduced package size.
What are the features of the Tesla Model Y battery?
The Model Y's battery weighs 1,700 lbs. It can accelerate from 0 to 60 mph in under three seconds, boasts an all-wheel drive system with two motors, and has a range of up to 303 miles.
The batteries for the Model Y are made to last, and their battery warranty covers deterioration above 70% for eight years or 120,000 miles, whichever comes first.
The Model Y also has a heat pump and a sophisticated heating system to keep the cabin and batteries warm while preserving range.
As a result, it is among the heaviest SUVs in the market, but it is still considerably lighter than other Tesla models.
What are the features of the Tesla Model X battery?
The Tesla Model X's battery weighs around 1183 lbs and has a maximum power output of 255 horsepower. This vehicle has a range of approximately 305 miles and can be charged in 25–30 minutes with a Supercharger.
Although, depending on the vehicle's year and Model, the weight of the battery varies for the Model X.
Tesla has manufactured a variety of Model X iterations since the vehicle's launch in 2015. Since then, Tesla has offered the Model X four other lithium-ion battery packs to choose from.
These batteries have been rated at 60, 75, 90, and most recently, 100 kWh for the Model X P100D, the vehicle's highest-performance Model.
The P100D packs add about 500 pounds to the overall weight of the finished product when assembled, even though the three lightest packs are comparable in weight to those found in the Model S. The Model X P100D's batteries are, therefore, quite heavy, weighing over 1300 lbs.
The Model X is a superb towing vehicle, which was exciting to learn. The Tesla Model X broke the Guinness world record for "heaviest tow by an electric production passenger vehicle" in 2019 because of its outstanding performance.
Tesla's first SUV could pull a 150-ton Boeing 787 for almost 1,000 feet.
What are the features of the Tesla Roadster battery?
The most powerful and heavy-duty Tesla also happens to be the smallest. Yes, you read that right. It's not difficult to believe that these bad boys, which carry 200 kWh batteries, are capable of unimaginable exploits.
The Roadster's battery pack will be TWICE as large as the P100D models of the Model S and Model X electric cars. What does this mean in detail? It means, first and foremost, that the Roadster will reach 60 mph in an incredible 1.9 seconds.
Additionally, it will permit the vehicle to reach top speeds of up to 250 miles per hour.
How can you tell how much your Tesla battery weighs?
These days, determining the precise weight of your Tesla battery is comparatively more straightforward. In addition to blogs like this one, which covers battery weight for all models, you can utilize the Tesla website. You can see the different battery kWh values here and their respective weights and functions.
Why are some of Tesla's car batteries made of aluminum?
For various reasons, aluminum is used in some of Tesla's car batteries. One explanation is that aluminum is an excellent electrical conductor, which makes it possible for the battery to drain and recharge more quickly.
Aluminum is also strong and lightweight, making it perfect for usage in electric vehicles when weight reductions are crucial.
The ability of aluminum to dissipate heat is another factor in its use in some Tesla car batteries. As a result, it is crucial because producing energy generates a lot of heat, which, if not adequately controlled, might harm the battery cells.
Our take
Tesla's fully electric vehicles and self-driving technology have dominated the EV industry entirely. Tesla's advanced batteries, which can go hundreds of kilometers on a single charge, set it apart from its rivals.
Tesla's electric vehicles employ different batteries from those used by competitors like Nissan and GM. As we previously discussed, a brick must contain thousands of single cells to produce a battery pack large enough for an electric vehicle (EV).
However, the way Tesla arranges the cathodes and anodes inside the battery most clearly sets it apart from competing products. Unlike others, Tesla rolls these layers into cylindrical cells instead of stacking the anode and cathode in a rectangle-shaped arrangement.
This design drastically reduces each cell's size, making the battery considerably more extensive and powerful.
How long do Tesla car batteries last?
The typical battery life of a Tesla car is between 300,000 and 500,000 miles. However, many Tesla owners claim that their batteries last much longer than this.
How much does a Tesla battery cost to replace?
Depending on the Model of your car, battery pricing may vary. Remanufactured packs cost between $9,000 and $10,000, but brand-new batteries might cost up to $22,500.u003cbru003eu003cbru003eHowever, factoring in manual labor, depending on the difficulty of the work, the average cost would be between $13,000 and $17,000 if you were to replace your damaged battery pack with a remanufactured one. However, if you want a brand-new battery, be prepared to fork up at least $25,000.
Does a full Tesla battery weigh more?
When Tesla batteries are completely charged, people frequently question if they weigh more. The battery's weight does decrease a bit when it isn't charged, but the change is small.u003cbru003eA Tesla battery weighs a few micrograms less when empty since it contains less energy, and energy carries a small amount of weight. Nevertheless, whether or not the battery is charged, the electron count does not change.
How big is a Tesla car battery?
Electric vehicle batteries are physically larger than most people realize. Given their size and lack of a more suitable location, they are positioned underneath the car's floor.u003cbru003eu003cbru003eThe length of the battery takes up the entire floor if you have a skeletal view of an EV. To better convey the picture, their size begins after the front wheels and ends before the back ones. EVs balance well on the road thanks to their weights and advantageous locations.