How much does a Tesla weigh? — by model
Understand the weight of a Tesla and its impact.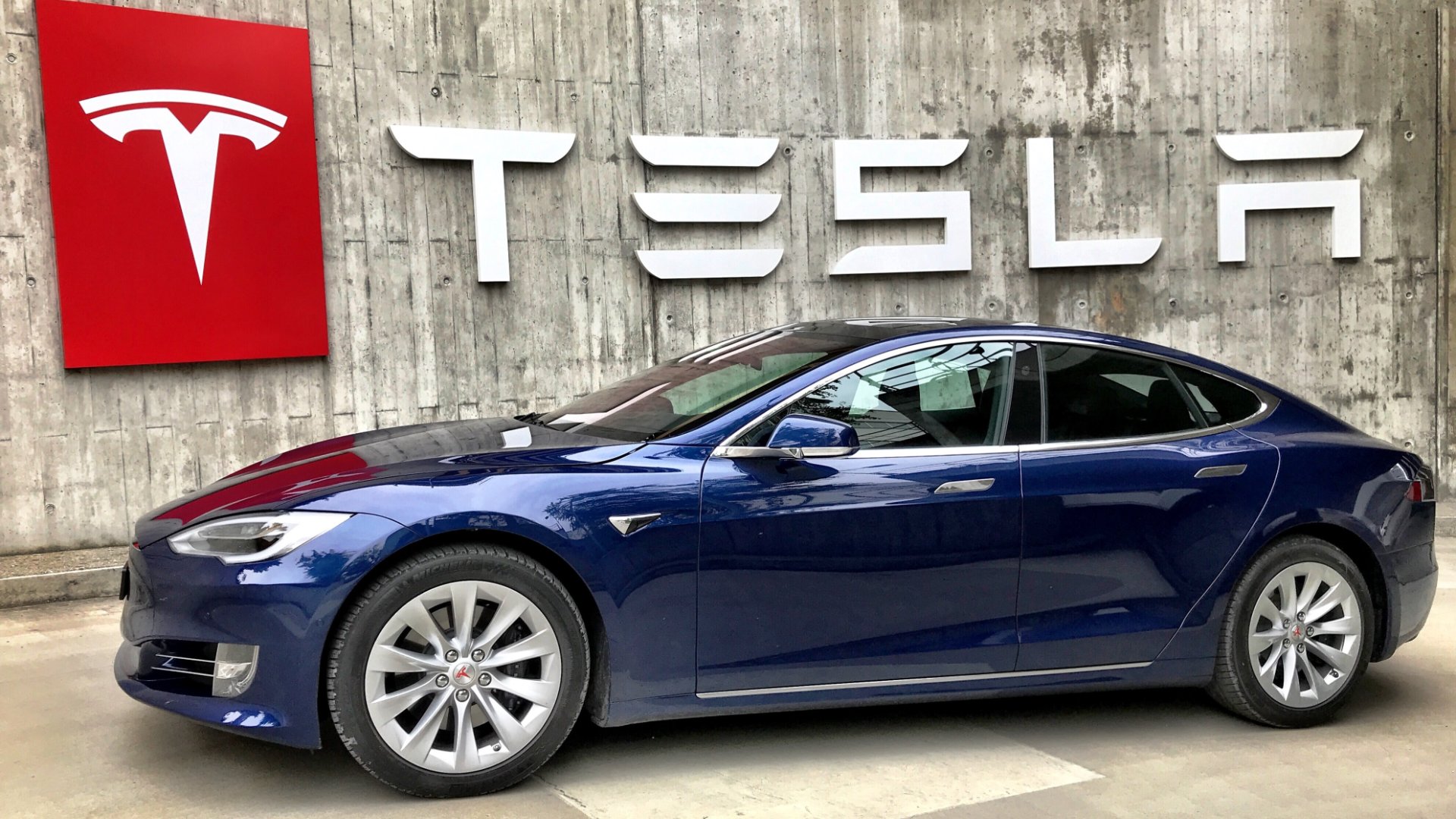 Over the years, Tesla cars have gained a lot of popularity, making Tesla the most prominent electric car brand. Unlike the traditional internal-combustion engine cars that use gas, Tesla cars run solely on electric power. The power is derived from Lithium-Ion batteries that are known to weigh quite a bit.
So, the important question is – how much does a Tesla weigh? A Tesla car weighs between 3,800 and 6,500 pounds. Of course, the weight of each model is different, and there are some slight variations. So, if you've been wondering if Tesla cars are capable of providing decent performance due to their weight, this guide will deal with the facts.
Are Teslas heavy cars?
Before we get into any further discussion regarding the weight of Tesla cars by model, let's see how their weight compares with regular cars. Out of all the internal combustion engine vehicles, comparing a car the size of an Audi A8 seems adequate to make a verdict on Tesla's weight.
An Audi A8 weighs 3,670 pounds, while the BMW 7 Series weighs 4,400 pounds with a powerful V8 engine in a 750i trim. For comparison reasons, let's get into the SUV realm for a while. A large SUV in the class like Chevy Tahoe weighs 5,400 pounds, while a Mercedes-Benz GLS also weighs around 5,400 pounds.
Having in mind that most Tesla models besides the Roadster grasp into the weight range between 4,000 to 5,000 pounds, you could say that Teslas are heavy cars. Even a seemingly small Tesla model S (when compared to the size of mentioned SUVs) seems quite heavy as its weight is on par with some large SUVs. Still, they do have an enhanced car frame, besides the weight of the battery and its protective housing.
So, does this additional weight from the batteries make Tesla cars bulky and slow? Well, it's quite the opposite – a regular trim Tesla Model S is capable of hitting the 0 to 60 mark in 3.7 seconds, while the model S Plaid does it in just over 2 seconds. So, weight isn't exactly a big problem for Tesla cars.
Since they don't have a radiator housing or engine cooling components up front, Teslas utilize a more aerodynamic shape. From that perspective, the added weight can be a good and a bad thing at the same time.
Weight of Tesla cars by model
As mentioned, Tesla cars don't have an engine compartment, cooling system, or fuel injection system. All these parts add weight, so you could argue that Teslas are lighter than regular cars. However, Lithium-Ion batteries are quite heavy, which adds up to the total weight of Tesla vehicles.
It might come as a shock learning that a fully-electric car like Tesla weighs more than different hybrid types as cars that have both an internal-combustion engine and an electric motor. So, it's time we settled the issue once and for all by going through the most popular Tesla types.
The weight of the Tesla Roadster
Tesla Roadster is the first electric vehicle developed by Tesla, and it's also the lightest car they made so far. It only weighs 2,800 pounds, which might not make it the lightest car out there, but it still managed to achieve an impressive 0 to 60 times in under 4 seconds.
For comparison purposes, Toyota Prius weighs between 2,500 and 3,300 pounds, so you could say that the Roadster isn't the heaviest car that runs on electric power out there either.
The weight of the Tesla Model 3
Tesla Model 3 comes right after the Roadster in terms of weight, and it's the second-lightest Tesla car produced so far. Still, that also depends on the trim of the car, as only the Standard Range Plus model comes in at under 4,000 pounds. This version is equipped with a single electric motor and roughly weighs 3,580 pounds.
On the other hand, trims like Performance and Long Range weigh 4,060 pounds. The Model 3 also comes in right after the Roadster in terms of size, since it's one of the smallest models in Tesla's lineup.
The weight of the Tesla Model S
While it's also a sedan like the Tesla Model 3, the Model S is both bigger and heavier than its smaller cousin. In standard trim, the Model S weighs around 4,600 pounds. However, there's a big difference in weight depending on the trim.
In a Long Range trim, this car weighs the same, but the Tesla Model S Plaid version weighs nearly 4,800 pounds. It comes with three electric motors, so it's no wonder that it's a bit heavier than the regular Model S and the Model 3 in all trims.
The weight of the Tesla Model X
While searching for the heaviest Tesla car, you won't be able to look past Tesla Model X. It's no wonder that this car is heavier than other Tesla models since it's a crossover vehicle. It weighs 5,185 pounds in a Long Range trim, while the Model X Plaid weighs a bit more – 5,390 pounds.
Overall, it's the heaviest Tesla out there, but just temporarily. We are still waiting for the announced Tesla Cybertruck that's said to weigh between 6,500 and 9,000 pounds, which will make it the heaviest Tesla to date.
The weight of the Tesla Model Y
Finally, we come to the Tesla Model Y, which is a smaller crossover in Tesla's lineup. It weighs 4,400 pounds and the weight is the same for both the Long Range and the Performance trim. It comes with two electric motors in the Performance trim, and the middle range of its weight is somewhat expected.
It's also somewhere in between in terms of price and performance-wise since it hits a 0 to 60 mark in 3.5 seconds in the Performance trim. So, it's not as fast as the Model S Plaid, but it's also lighter than the sedan.
Our take
Well, we hope to have answered the question of "how much does a Tesla weigh" clearly in this guide. If the weight and size of the car are important to you, at least you can now make a better decision when choosing from the current cars in Tesla's lineup.
Overall, Teslas are heavy cars, and there's no arguing with that. Still, modern technology surpasses the old internal-combustion engine technology performance-wise, which some old-school enthusiasts might not like, but it's the truth. So, the weight gap shouldn't be your greatest concern when picking up a Tesla car and you can focus on performance and comfort instead.
How much does a Tesla weigh compared to a regular car?
Tesla weighs considerably more than an average car, and the best example is the Model S which weighs 4,600 pounds. It's quite a bit more than the weight of an Audi A8 which stands at 3,670 pounds, and the A8 is a longer car.
Why are Teslas heavy?
Teslas are heavy due to their electric motors powered by Lithium-Ion batteries and battery housing, but also due to their framework and suspension.
How much does the heaviest Tesla weigh?
The heaviest Tesla is the Model X Plaid, coming at 5,390 pounds. However, the announced Tesla Cybertruck will take the claim of the title as it should weigh between 6,500 and 9,000 pounds.