How fast do NASCAR cars go? — explained
Discover the impressive speeds of NASCAR cars on the racetrack.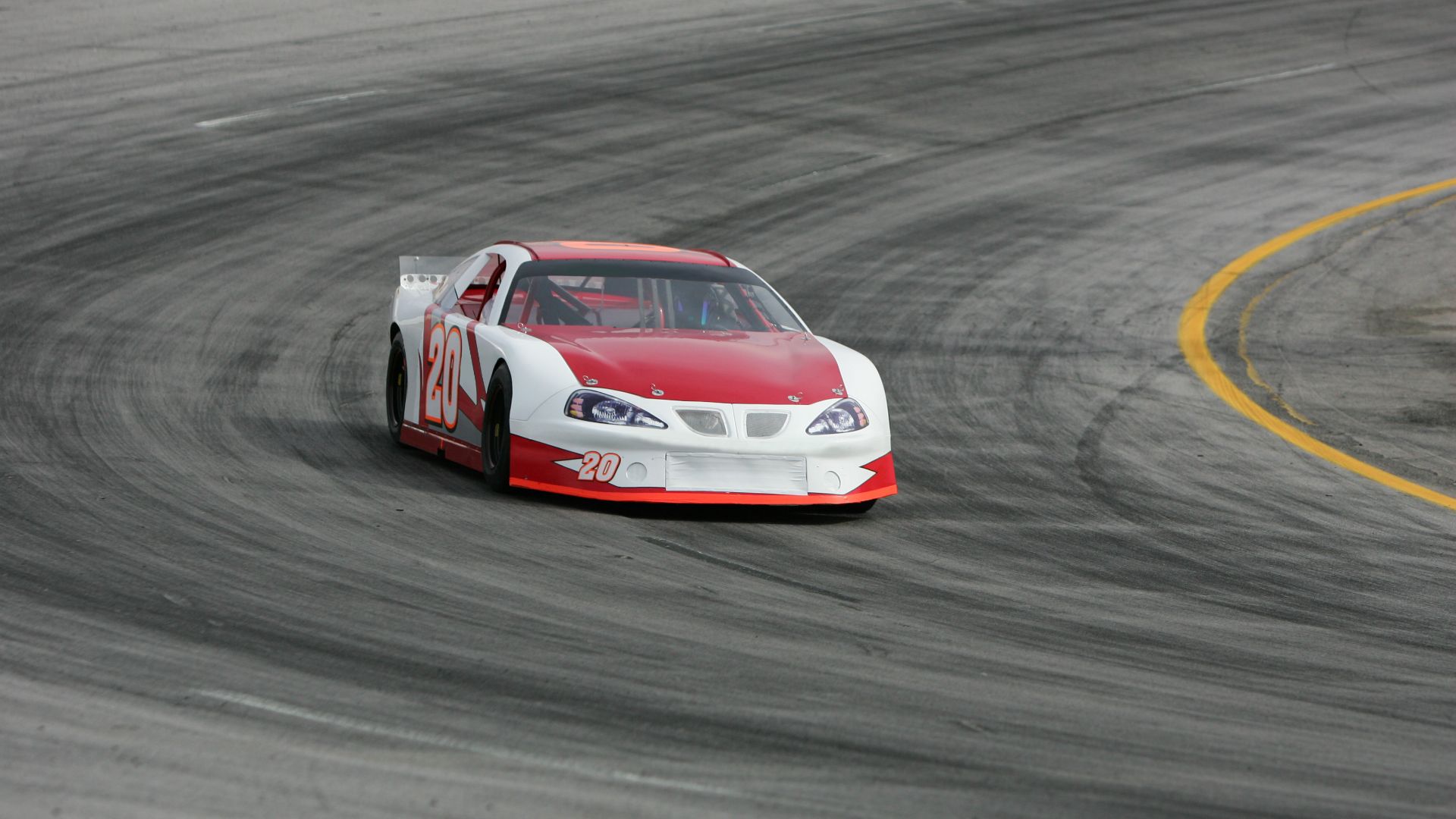 When it comes to speed, very few races match up to the fury of the National Association for Stock Car Auto Racing (NASCAR). In the hours-long race to see who can cross the checkered flag first, NASCAR drivers jostle next to one another at death-defying speeds, and occasionally, mistakes can cost them their lives.
Even traveling along a highway at 70 mph can be risky, but NASCAR drivers compete at speeds that are more than twice as fast as the average streetcar. What is the fastest speed that has ever been recorded on a racetrack during a competition, and how fast do NASCAR cars go?
NASCAR racers travel at extremely high speeds, over 200 miles per hour, and they accelerate so swiftly that going from 0 to 60 mph only takes 3 to 3.5 seconds. During this acceleration, the car applies a typical horizontal force of 2,600 lbs. against the track, comparable to the force needed to raise a full-grown buffalo or the bite of a giant American crocodile.
What is the top speed recorded on the NASCAR track?
The Talladega Super speedway in Talladega, Alabama, and the Daytona Super speedway in Daytona Beach, Florida, are the fastest NASCAR tracks as of 2022. NASCAR cars can reach up to 200 miles per hour on these tracks. Billy Elliot, who recorded a speed of 212.809 at the Talladega Superspeedway in 1987, now holds the record for the fastest qualifying time.
Races in the NASCAR series highlight the vehicles' strength, speed, and durability, as well as the talent of the drivers and their crews. Over 1,500 races are sanctioned annually by NASCAR, the world's largest stock car racing organization. How quickly NASCAR cars move depends on some factors, including the track, the driver, the weather, and vehicle maintenance.
Depending on the racetrack, Nascar vehicles can reach wildly varied top speeds. Nascar races are held throughout the season at several tracks, putting each driver's skills to the test in various scenarios. Each Nascar circuit has a different size, length, make-up, and safety features. The highest speeds that drivers can safely travel are different for each track. The topic is as interesting as the matter of how fast can a Lamborghini go, so let's take a closer look.
How fast are NASCAR cars?
While everyday drivers are often wondering about the safe speed to drive a car, automotive enthusiasts often wonder how fast racing cars can go. Race cars can travel at top speed on the track at over 200 mph and have a three-second zero to 60 mph acceleration time, in contrast to conventional vehicles, which have a maximum power of roughly 300 horsepower.
However, without restrictions, Nascar cars can travel at top speeds that are substantially faster than those recorded during sanctioned races. Nascar engines are designed to attain speeds of about 240 miles per hour and have a maximum power output of about 750-900 horsepower.
In 2007, Russ Wicks, operating a modified Dodge Charger Nascar race vehicle, broke the speed record for stock vehicles at Utah's Bonneville Speedway, reaching a top speed of 247 miles per hour.
How do NASCAR cars derive speed power?
Gasoline fuels NASCAR vehicles, and the power is produced when the gas burns while the car engine is rotating.
Due to their construction, NASCAR cars' engines are 3.5 times faster than those of standard vehicles. The NASCAR team places a high priority on efficiency and consistency of performance.
Hence, a staggering 500 times more power is consumed by stock cars during NASCAR races than by a typical home. Stock cars have an average of 750 horsepower and are primarily modified for racing. The maximum power of a typical car is 300 horsepower.
However, collisions and crashes are always a possibility, given the absurdly high speeds of NASCAR cars. NASCAR vehicles and their drivers may experience forces of up to 80 G during collisions, which is 80 times the acceleration of gravity that keeps humans on the earth's surface.
NASCAR cars come equipped with various safety features to protect drivers and spectators.
Does NASCAR have speed limits?
For the sake of safety, NASCAR limits the speed of race cars. These cars can reliably attain speeds of up to 200 mph on broad tracks like the Daytona Superspeedway. Although NASCAR cars have the capacity to go at faster speeds, doing so would put drivers in grave danger.
As a result, NASCAR uses mechanical limiters and engine tuning to set the maximum speed cap. In NASCAR, superspeedways like Daytona and Talladega are limited to 510 horsepower and intermediate and short tracks are limited to 670 horsepower.
Bill Elliott's speed record has yet to be broken, which is surprising considering how much new technology is introduced to the automotive industry every year. It hasn't been broken and most likely won't ever be broken because, in 1987, NASCAR modified its rules to slow down its race cars as a safety precaution.
Following Elliott's record run, NASCAR fitted restrictor plates on all of its vehicles. By limiting the vehicle's engine output and its highest speed, restrictor plates level the playing field, giving no driver an edge over the competition in this manner, and excessive speed is prevented.
The use of restrictor plates has probably saved countless lives, but it undoubtedly takes away the excitement for NASCAR fans who enjoy the sport. Imagine how quickly pit crews could get modern race cars humming if there were no rules to obey.
Which is faster, F1 or NASCAR?
It's crucial to understand that performance for both NASCAR and F1 vehicles is strictly regulated but in very different ways. In contrast to NASCAR, which emphasizes the driver's influence on a car's overall performance and the outcome of a race, Formula 1 is all about building the fastest car possible and using the most advanced technology possible in the pursuit of marginal improvements.
Additionally, bear in mind that each NASCAR racing car costs about $1.5 million, and the average NASCAR team has a seasonal operating budget of roughly $7 million. However, with each vehicle costing about $9 million, the average budget for a Formula 1 team increases to a stunning $300 million each season.
Furthermore, the average NASCAR team has about 100 members, compared to over 1,000 members for Formula 1.
However, the highest speeds of F1 vehicles can exceed 220 mph, whereas those of NASCAR cars rarely exceed 200 mph, which means that F1 cars are quicker than NASCAR cars. Since F1 cars have a better power-to-weight ratio and can lap a track far faster than NASCAR cars, they are faster thanks to stronger downforce and engine power.
Additionally, F1 exclusively competes on what NASCAR fans call road courses, and its tracks can include some of the sport's tightest turns. F1 cars must therefore be designed to enter the tightest curves as rapidly as possible while regaining speed as they approach a straight stretch. These corners have a variety of characteristics and are less predictable than those in NASCAR, yet F1 vehicles can exceed 220 mph.
Our Take
An average NASCAR race lasts about 3.5 hours. Incredibly, NASCAR vehicles can accelerate from 0 to 60 mph in under 3 to 3.5 seconds and reach speeds of over 200 mph. Despite the fact that these are astounding figures, they are possible due to physics principles and powerful engines.
NASCAR cars apply an average horizontal force of 2600 lbs. to the racetrack while accelerating.
Equally, the NASCAR drivers must be as skilled in pulling off and maintaining such high speeds despite the car's mechanics. To successfully navigate curves, they must drive these vehicles at precisely the right speed. However, if the speedometer reads higher than necessary, there is a possibility of a crash.
It's a fantastic experience to see a NASCAR driver zoom by you at high speed. What makes car racing so unique is the whirl of the racing stripes rushing by and the zoom of the engine.
People are possibly drawn to the sport because of the crowd's heightened energy or the constant adrenaline rush. Or what draws some spectators in are the scientific and mechanical marvels. Today, speed enthusiasts can experience their favorite NASCAR drivers racing around the track at life-threatening speeds nearly every weekend.
What's the fastest a NASCAR car can go?
At the Talladega Superspeedway in Talladega, Alabama, the fastest speed ever attained in NASCAR history was recorded at 212.809 miles per hour. Bill Elliot set the record in 1987, making him the quickest driver in NASCAR's history, breaking his previous record of 210.364 miles per hour during the 500 Daytona motor race.
How fast do NASCAR cars go at Daytona 500?
The Daytona Superspeedway in Daytona Beach, Florida, and the Talladega Superspeedway in Talladega, Alabama, are the two fastest NASCAR tracks as of 2022. NASCAR cars can reach up to 200 miles per hour on these tracks.
Is there a weight requirement for NASCAR cars?
A Sprint Cup Series car must have a 3,450 lbs. maximum weight, which includes the 200-pound driver and helmet. Weights are added in 10-pound increments to a driver's weight when it is less than 200 pounds to meet the 200-pound standard. Danica Patrick's racing raised the topic of driver weight because several competitors thought her reduced weight gave her an advantage.
How hot is it inside a NASCAR car?
According to David Ragan, a driver in NASCAR's top division for 11 years, u0022the temperature inside the car is typically 30 to 40 degrees [Fahrenheit] hotter than the ambient temperature outsideu0022. The temperature inside the car can therefore reach over 130 F if it is 90 degrees outside and sunny for a race on a Sunday afternoon.