How far can electric cars go on one charge? — explained
Discover the impressive range of electric cars on a single charge.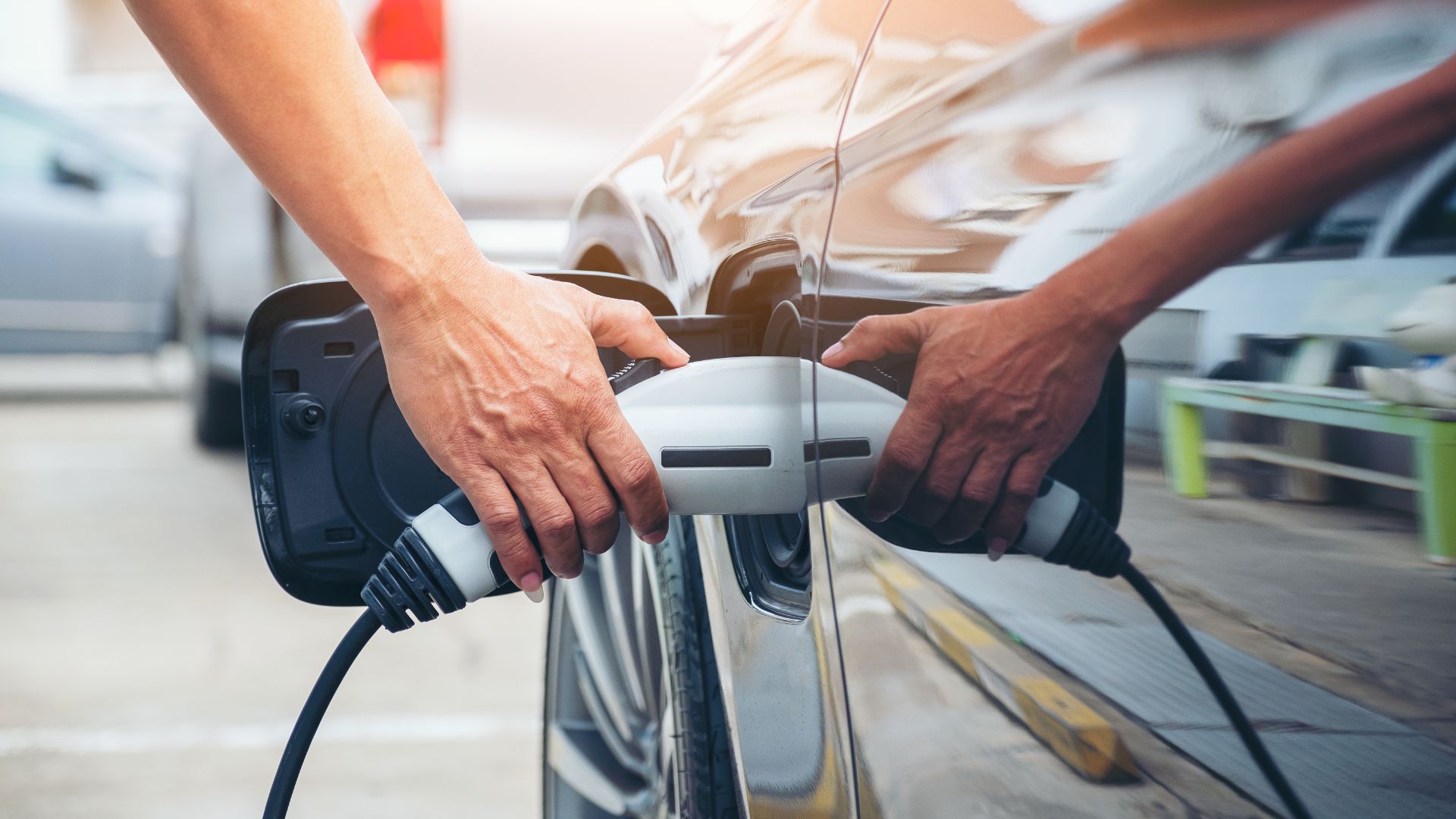 The introduction of electric cars served as a trigger for the debate on the future of the automotive industry. While some petrolheads aren't pleased with the news stating that their favorite V8 machines might soon go into history, others are pleasantly welcoming the introduction of new EV models.
If you are looking for the bond between these two types of drivers, it's the following question – how far can electric cars go on one charge? An electric car can go from 80 miles to around 450 miles on one charge. Still, the differences between models are vast, so if you've been wondering about how far you'll be able to go with a single charge, you are at the right place.
Short overview of the EV range through the years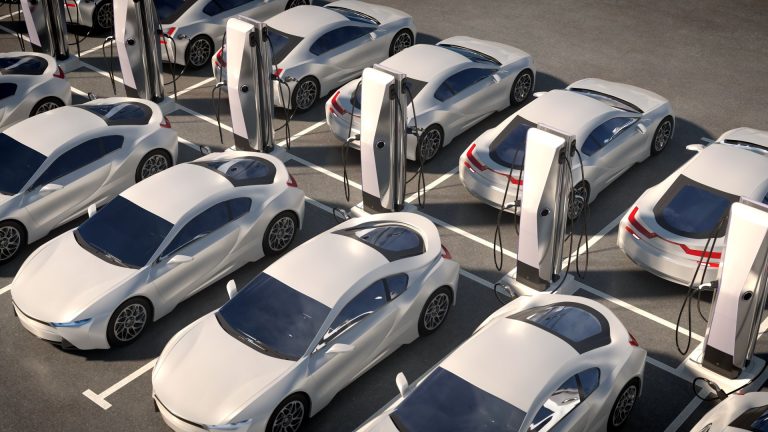 The history of electric cars is far longer than you might have anticipated. If you think that the early models back in the 1990s were a miracle, what would you say about the earliest EV back in 1841? At this time, Robert Davidson produced his first electric vehicle that could go up to 1.5 miles which was impressive at the time.
Of course, it was nowhere near the design and attributes needed to call this vehicle a car, but the vehicle could support heavy weight and still go a mile. It used galvanic batteries, and that was just the beginning of the era.
Over the years, prototypes of fully electric cars began popping out, and one of the prominent ones was GM's EV1 car which delivered around 70 miles of range. Around 2010, Smart ForTwo got its electric version in the category where the Chevy Spark EV fits in. Sure, these were nice compact cars for the city crowd and easier parking that could help you save some gas while on jammed city roads.
Still, their range of around 80 miles didn't satisfy all the drivers, and neither did the size of these vehicles. So, the industry took a huge leap with the introduction of the Tesla Roadster and other Tesla models that were capable of delivering 200 miles on a single charge.
The range of competitors also extended with new vehicles, so the Nissan Leaf and Toyota C-HR EV got the range extended to 150 and 250 miles, respectively. So, it's only a matter of time before you can take your EV on a ride across the country without even having to charge the battery.
Hybrid cars range vs electric cars range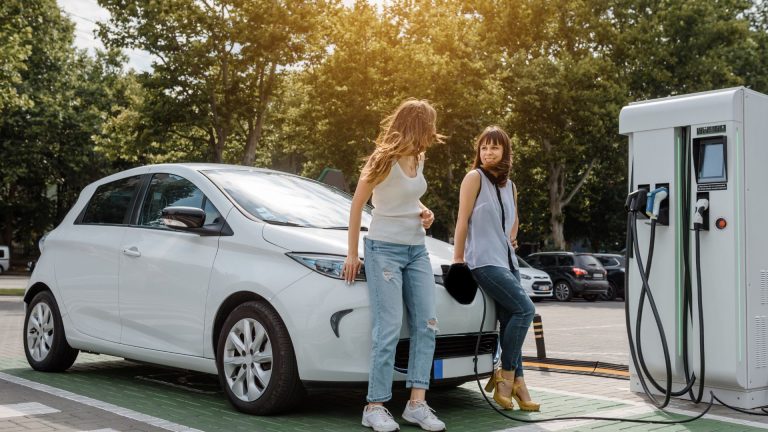 With the sudden advancements in electric vehicles from around 2010, drivers also got to consider different types of hybrid cars. Since these vehicles use a combination of an internal combustion engine and an electric battery, it's only natural to compare the pure electric range of these cars.
At the top of the list, there are vehicles like the Mercedes-Benz GLE 350de with 60 miles of range, the Mercedes-Benz C300e with 70 miles, and the Polestar 1 with an electric range of 93 miles.
Of course, new models are getting more and more capable in terms of pure electric range, but so are the fully-electric vehicles.
The 2017 model Smart ForTwo is at the low end of the scale when it comes to electric vehicles, with a range of up to 80 mph. As you move forward through the car class and the models, their range also increases.
Average one-charge range of EVs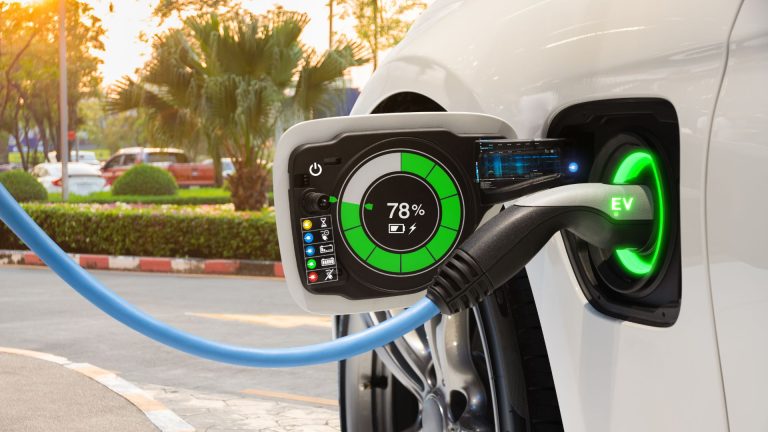 These days, electric cars are rapidly advancing when it comes to their range with a single charge. So, at the time of writing this guide, the average EV range on a single charge is around 200 miles. Still, it vastly depends on the model, since mentioned cars like the electric Smart ForTwo only deliver around 80 miles.
For a small SUV like Mazda CX-30, you get a range of 100 miles on a single charge or up to 460 miles with the impressive new Mercedes-Benz EQS 450+ version. So, the range of electric cars greatly depends on the model, but so does the price and the overall performance of the battery.
For most Tesla models, a single-charge range goes from 267 miles for a standard Model 3, to 405 miles for a dual-motor Tesla Model S. High-performance models like the Model S Plaid bring around 350 miles of single-charge range along.
Electric vehicles with the longest range
If you aim to take your new EV for a ride across the state, you are probably thinking about the electric cars with the longest range. The range of a car can also answer the question – are electric cars worth it? There are a dozen of models that stand out from today's standards in terms of their range on a single charge, so here are the winners of this category:
Lucid Air Dream Edition R
Tesla Model S
Tesla Model 3 Long Range
Mercedes Benz EQS
BMW iX
Ford Mustang Mach-E
Kia EV6 Long Range RWD
The Lucid Air Dream Edition R is unprecedented here since it comes with a range of 500 miles. That's as much as you can get from a single-charge EV. However, you also shouldn't overlook Tesla models which are by far the largest in numbers.
The dual-motor Model S gives you 405 miles of range, while the Model 3 Long Range comes at 358 miles. On top of that, the Model X dual-motor AWD also gives you 350 of range on a single charge. To step away from Tesla and Lucid Air, you can opt-in for Mercedes-Benz EQS or BMW iX xDrive that follow right up.
Models like Kia EV6 could also surprise you since this car gives you a range of 310 miles which is well above average.
Factors that affect the EV range
Several factors affect the range of your EV on a single charge, and these shouldn't be overlooked. Even if the manufacturer says that the range is 200 miles, you might end up getting a bit less. So, what's the catch in this case? Well, electric vehicles use batteries that are sensitive and could be affected by external factors.
For instance, in case of extreme cold, your range could reduce by at least 10%, which makes a significant difference. Also, heat generated by high-performance driving reduces the mileage you can expect out of a single charge.
Everything that requires a bit more battery energy will drain the battery faster when compared to driving in regular conditions. So, driving uphill or with immense acceleration could cause your car's battery to last a bit less on a single charge.
If you want to make your EV last as long as the manufacturer suggests it should with a single charge, a lot of it depends on you. If you make use of regenerative braking and drive a bit slower when possible, while controllably using your electrical systems to preserve the battery, you can expect to get the highest range.
Our take
Well, this guide hopefully settles the matter of the expected electric car range on a single charge once and for all. While it depends on the vehicle model and battery type, we've dealt with enough details to answer your question of "how far can electric cars go on one charge".
You should also be aware that the range will probably increase with new models, so hopefully, you won't have to be asking this question in the years to come.
How long does it take to charge an electric car at a charging station?
It takes anywhere from half an hour to 8 hours or even more to charge an electric car, based on the charger capacity, port type, and battery type.
Which electric car goes the farthest on a single charge?
Lucid Air Dream Edition R with a range of 500 miles is unprecedented in terms of the distance it can go on a single charge on the current market.
How often do you need to charge an electric car?
You need to charge an electric car a few times a week on average, assuming you mostly cover short distances on daily basis.