Electronic throttle control light — causes and fixes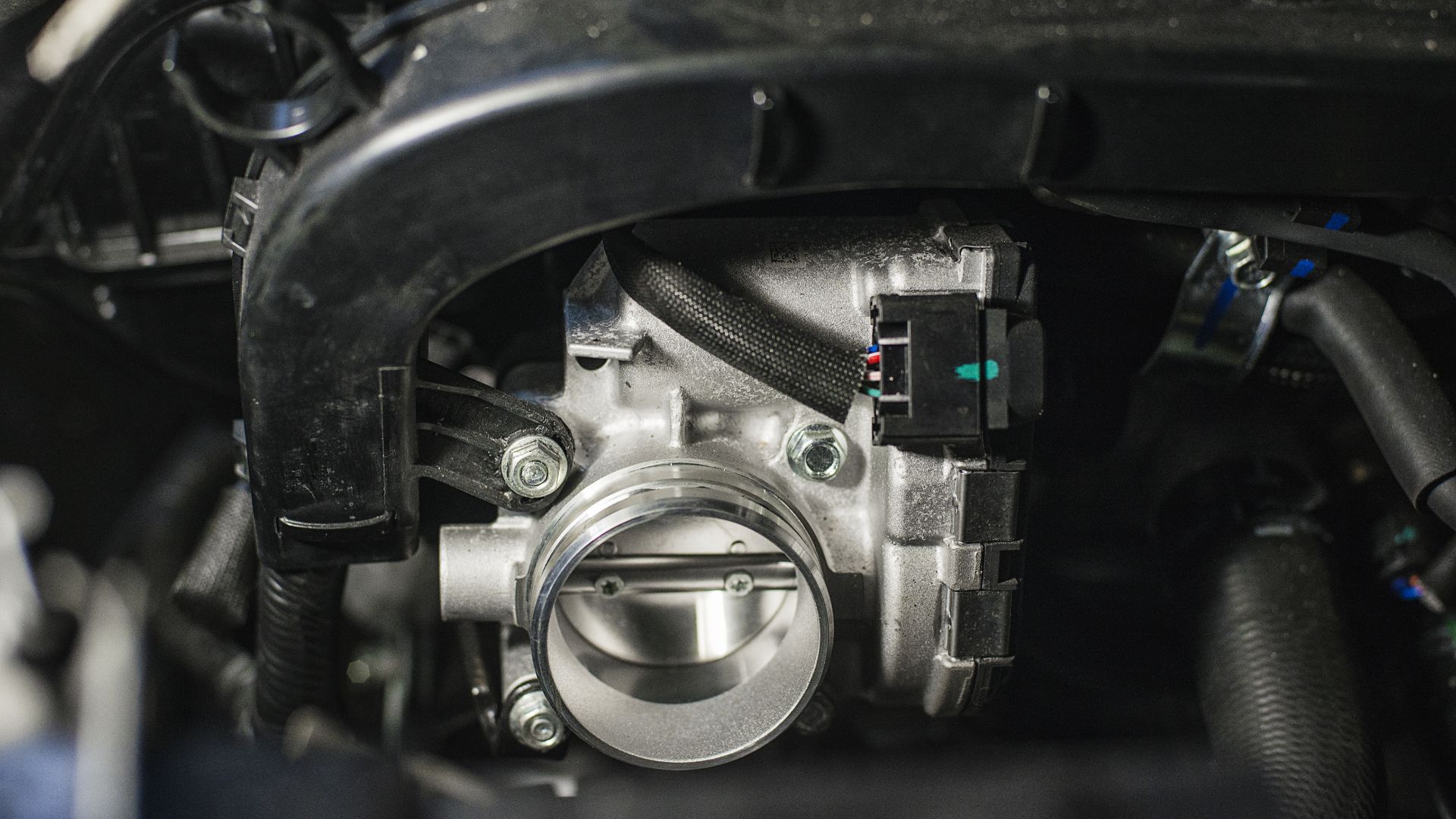 Unless you're driving a vehicle manufactured in 1990 or before, your car probably has an electronic throttle control (ETC). ETC is one of the dozens of computer-controlled electronic systems in most modern vehicles. The throttle and gas pedal on more recent models are not coupled like in previous models, and the ETC serves as the link between these parts instead. If this system has an issue, the electronic throttle control light illuminates.
Nowadays, the majority of cars are entirely electronic. This implies that if a problem arises, a warning light on your dashboard is likely to get activated. Everything functions independently and warns the driver of any issues, whether a low tire, a faulty oxygen sensor, or your throttle control.
What is the throttle control system?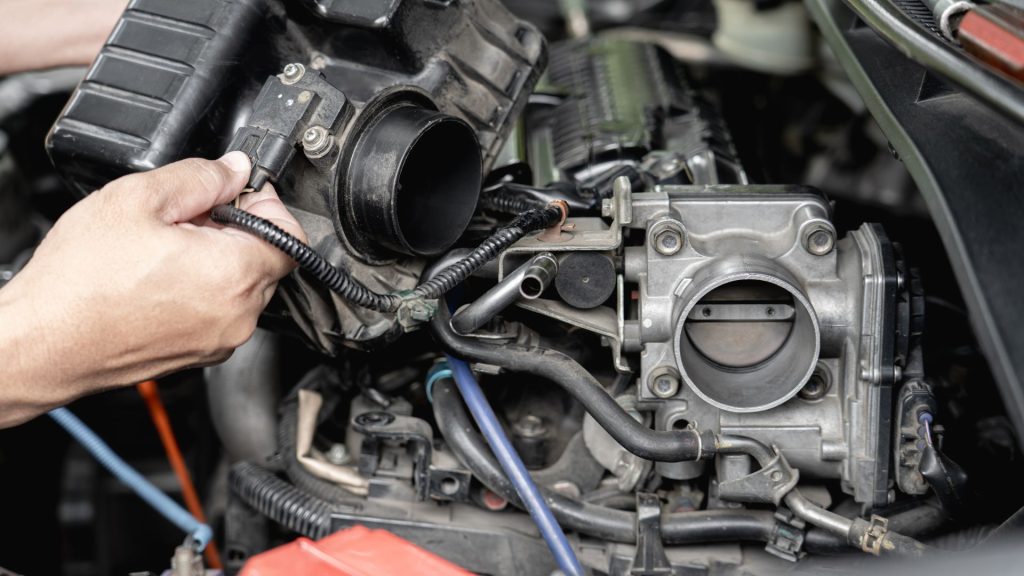 Your car's internal combustion engine (ICE), which draws air in through the intake system and exhausts it through the exhaust system, functions essentially as an air pump. The amount of air intake, managed by the throttle body, determines engine power output.
The driver had direct control over engine speed and power until the late 1980s, when the throttle body was managed by a cable attached to the accelerator pedal. The throttle body was also connected via cable for cruise control systems, which used an electrical or vacuum motor to regulate engine speed. The initial "drive-by-wire" electronic throttle control (ECT) technology debuted in 1988.
Vehicle manufacturers started utilizing the electronic throttle control system when rules were established. Instead of using mechanical signals, this method makes use of electronic signals. Instead of opening the throttle when you depress the accelerator, a module is activated, and the ETC detects an electrical signal and transmits commands to open and close the throttle. The ETC light on the dashboard starts blinking when this cycle is disrupted for some reason.
What are the components of the electronic throttle system?
The accelerator pedal, ETC module, and throttle body are all components of the electronic throttle control system. Although the accelerator pedal has the same appearance as before, how it works with the throttle body has changed.
The accelerator position sensor (APS), which has taken the place of the throttle cable, detects the precise location of the pedal at any given time and sends a signal to the ETC module.
When electronic throttle control became available, it came with a separate ETC module. Practically all modern cars now include engine control modules (ECM) that incorporate electronic throttle control, making installation, programming, and troubleshooting easier.
An electronic throttle body resembles a regular throttle body in appearance. Instead of wires, it is equipped with an electronic servo motor or stepper motor and a throttle position sensor (TPS). Real-time TPS data confirm the ETC module's actual throttle position.
Why does the electronic throttle control light come on?
Every ETC system issue results in a corresponding OBD-II error code stored in the engine control module (ECM). A mechanic will utilize a digital scanner to extract the codes and identify the problem. The next step is deciding on the best course of action for repair.
Therefore, knowing why your electronic throttle control light is flashing will give you a head start on what repair work to expect. Some reasons include the following:
Inconsistent throttle control operation
The sporadic response from the throttle controller is one of the most prevalent issues with electronic throttle control.
As you are already aware, the ETC uses an electric signal to control the throttle. When there is a signal disruption, such as a problem with relay control, a loose electrical cable, or a damaged sensor, the system cannot operate.
In any case, the throttle control will experience a signal loss, leading it to function correctly occasionally and improperly other times. The issue will impact how quickly the automobile accelerates and could result in a complete loss of control over the throttle or the vehicle shutting down.
You should pull over whenever you press the accelerator pedal, and the car doesn't accelerate. It should be towed to a repair facility so that it can be diagnosed.
Hesitation or stumbling
The electronic throttle control warning light might also illuminate due to damage to the throttle control. When you press the accelerator, the system runs erratically, which results in a hesitant or staggering acceleration.
Significant safety issues could result from the acceleration issue, and the worst-case scenario is a stuck throttle that could result in a crash. So, once the symptom appears, have the car serviced.
Cannot pick up speed
The electronic throttle control light will also come on if the ETC system suffers a significant breakdown, and the issue could result in the engine entering limp mode.
The failure of the electronic throttle control may be apparent if, despite depressing the accelerator pedal, you cannot accelerate beyond a slow crawl. This feature has been installed to aid in protecting your engine. Sometimes it's also the consequence of bad throttle position sensor symptoms since the sensor is known to malfunction over time.
Benefits of electronic throttle control
After carefully studying how the electronic throttle control works, what are the benefits? Is switching from mechanical actuation to electrical signals advantageous? Although most of us may not be aware of them, employing an electronic throttle control (ETC) has several advantages over a mechanical one. Some benefits include the following:
Improved safety
A mechanical throttle body relies entirely on the driver's application of the gas pedal to control the throttle opening. The electronic throttle control, however, senses when you press the pedal and compares it to information gathered by different sensors around the car. It can keep track of the car's efficiency in this way.
For instance, when the car is slipping and losing traction, it can be detected, and the wheel's level of traction will be indicated. It could also consider steering and braking inputs as an alternative. Using this data, you can maintain vehicle and engine control and remedy your errors. In the end, the electronic throttle control system helps maintain a safe speed to drive your car.
Less maintenance
There are various moving parts in mechanical throttle body designs from the past. As a result, it can sustain more wear and tear over time, necessitating additional repairs. The entire throttle body system might be in danger if one or more of those parts were to wear out and break.
The ETC, on the other hand, has fewer moving parts. Usually, all that it does is process and send electrical impulses. ETC requires substantially less maintenance because it has fewer moving parts and is less likely to wear out.
Ease of driving
With modern cars, we enjoy many conveniences and devices that make driving as comfortable as possible. Controlled cruising is one such function seen in some modern vehicles.
Consider that modern cruise control systems would not be possible without the ETC. Your car's whole throttle body or unit can accept inputs from multiple sources thanks to an ETC.
Common electronic throttle control problems
While more expensive and complex than the outdated cable-driven methods, electronic throttle control typically lasts for at least ten years. However, a few signs may indicate a problem with the ETC system.
Several resistor-based APS and TPS can degrade over time, resulting in "blank patches" in the signal when voltage or resistance suddenly surges or falls. Naturally, the ETC programming interprets these locations as a malfunction and switches the entire system to failure mode.
If restarting the car seems to "fix" the issue, it can be an APS or TPS intermittent failure. Additionally, loose wires or connectors could mimic this type of issue.
Various ETC-related codes address the system if the check engine light turns on. Because some ETC systems use parallel APS and TPS circuits for self-testing and failure redundancy, you can still operate the car in this scenario because it appears to be "working well." You might occasionally notice a reduced engine power or vehicle speed, where the ETC has entered a limited-operation failure state.
However, if you're a do-it-yourselfer, you might be able to check the wiring, connectors, and sensor voltage, but anything more complicated might need to be left to the experts. To avoid damaging delicate electronics, all voltage checks should only be performed with a high-impedance DMM (digital multimeter).
Is electronic throttle control safe?
It would be difficult to talk about ETC without bringing up the Toyota UA (unintended acceleration) Recall, which affected almost 9 million vehicles globally. Vehicles were said to suddenly speed out of control due to ETC failures. Legal investigators assert that they have found over 2,000 UA cases, leading to untold wrecks, hundreds of injuries, and roughly 20 fatalities. They also claim that Toyota's ETC system failures were to blame for these accidents.
However, a more thorough investigation by the National Highway Traffic Safety Administration and NASA (National Aeronautics and Space Administration) revealed no defects in any of the cars. These crashes were determined to result from improper pedal actuation or floor mat entrapment in each of those investigations.
Nevertheless, Toyota continued to develop standards for floor mat installation and accelerator pedal design. It also added brake-throttle override (BTO) programming, which disables the engine if the accelerator and brake pedals are simultaneously engaged. This is identical to a method that some other manufacturers have previously incorporated in their own ETC systems, and it is required on all ETC-equipped vehicles or practically every single vehicle available since 2012. So yes, electronic throttle control is safe.
Our take
Despite not being the most attractive part of your car, it is one of the most crucial. Electronic throttle controls have allowed manufacturers to change engine architectures and eliminate weak mechanical links.
Electronic throttle controls are an improvement, but they are not without flaws. Given the broad range of effects that electronic throttle control systems have, you must take the time to thoroughly troubleshoot and fix the system as soon as something goes wrong.
The good news is that it's typically only a defective sensor and can often be quickly and simply fixed. In either case, study the code and create a strategy to get your car back on the road.
How much does it cost to fix electronic throttle control?
Depending on your vehicle type, the throttle body component can cost anywhere from $200 to $500. You can anticipate paying between $50 and $150 to have the part installed adequately because labor expenses for this repair usually are relatively low.
What happens when your electronic throttle control goes out?
The car's throttle body stops functioning properly when an ETC goes out, and it could either fail to close correctly or remain closed, both of which are very serious concerns. Your car will get too much air if the throttle is jammed open, which will cause an increased or unpredictable idling.