Jeep 6.4L (392 cu in) HEMI firing order — what is it?
HEMI mastery and the heartbeat of the Jeep 6.4L HEMI firing order.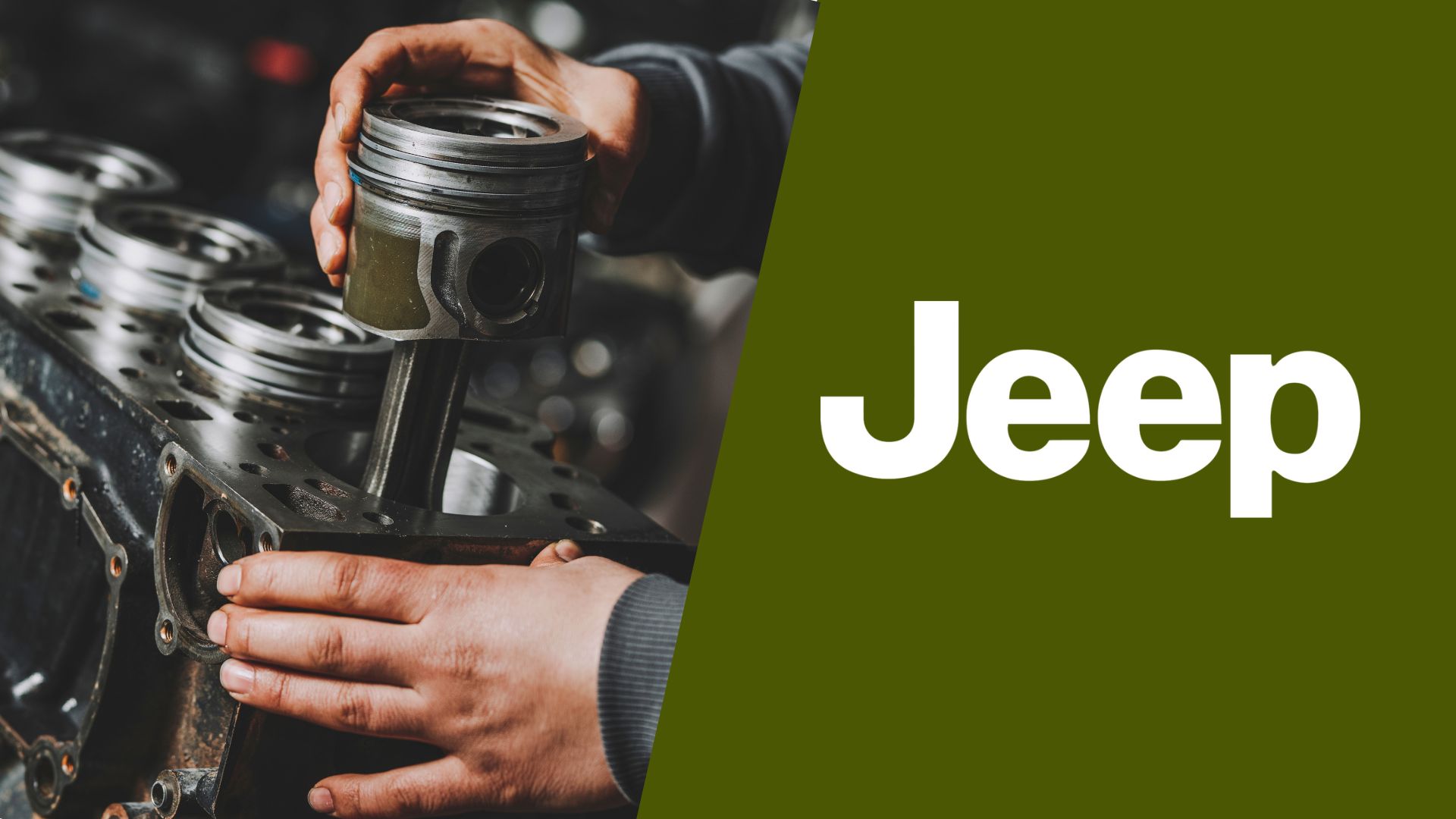 If you own a Jeep vehicle with the 392 engine mark, we assume you are pretty happy with the reliability and power of the HEMI engine. Even though it's built to last for hundreds of thousands of miles, the Jeep 6.4L (392 cu in) HEMI firing order can help you properly maintain this beast.
We realize it may not be your biggest concern overall, but when small issues and misfires arise, it's good to know what to do. So, we'll give you an overview of the firing order, cylinder layout, and everything else that you'll need to properly inspect the cylinders.
Jeep 6.4L HEMI firing order
Let's deal with the essentials here first – the Jeep 6.4L HEMI firing order is 1-8-4-3-6-5-7-2. The same engine has been used on a variety of other vehicles but we'll get to that in a bit. For now, you need to know that all the 6.4-liter HEMI V8 engines have a matching firing order.
In other words, there's no room for misplacing the firing order with a sequence that another V8 engine uses. Even though you now know the exact firing pattern, you may be wondering what you can do with that.
So, let's get into the details by giving you an overview of what it all looks like under the hood.
Jeep 6.4L HEMI cylinder diagram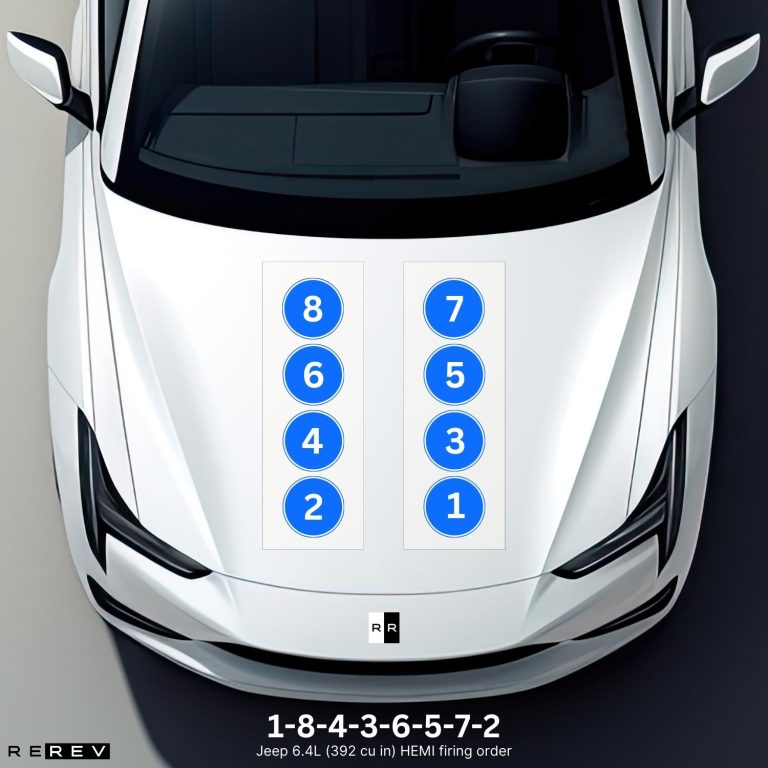 Once you memorize the firing order of this engine, it's time to take the next step and check the cylinders in their firing pattern. So, you can start with the first cylinder on the driver's side which also includes cylinders 3, 5, and 7.
On the other hand, the passenger's side includes cylinders 2, 4, 6, and 8 and it's easy to find the first two cylinders at the front of the engine.
Jeep 6.4L HEMI vehicle applications
Over the years, the HEMI V8 engine was mostly used in high-performance versions of Jeep's vehicles. So, to make things clear when it comes to the firing order, we wanted to give you a complete list of cars that use this engine:
Jeep Grand Cherokee SRT-8
Jeep Wrangler Rubicon 392
Along with these Jeep models, the same HEMI engine was also used in a few other vehicles including the Dodge Challenger, Chrysler 300C, and Dodge Durango SRT-8.
Our take
Finally, we've come to an end of our journey through the Jeep's HEMI V8 firing order and we hope you've learned something important about keeping up with the maintenance of this engine.
The firing order is specific for this motor so you won't make a mistake and take it for a different engine's sequence.