License plate screw size — which is right for your car?
Find the perfect license plate screw size with this essential guide.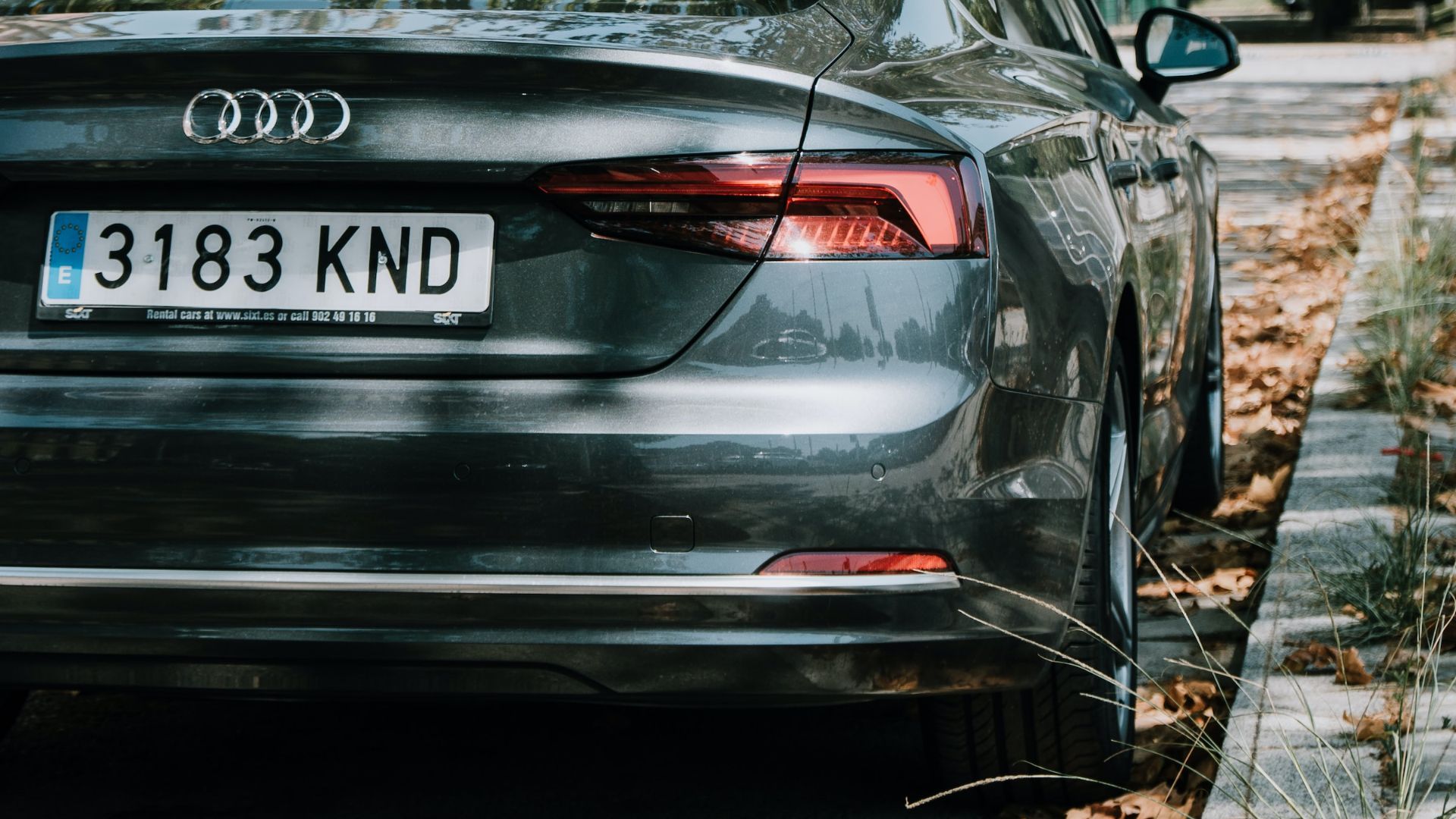 License plates have their standard screw sizes that vary depending on the brand. Manufacturers design some OEM screws, and these screws are distinctively made for specific vehicle models.
Screws are made of different materials, and they also come in several sizes to fit all vehicle varieties. Some screws have slotted hex, hex head, slotted truss, truss head, and some other types.
There are also self-tapping screws that fit many cars with nylon or plastic screw retainers. Still, they do not fit vehicles with threaded metal holes because manufacturers of such car models recommend a different screw size.
You may need to replace license plate screws at one point because they quickly get missing or worn out over time. In this article, we will delve into the license plate screw size suitable for your vehicle.
Different sizes of license plate screws
The size of license plate screws is often a matter of debate, along with the question of what a car title looks like. The standard size of a license plate screw measures ¼ – 14 – ¾ inch, where ¼ represents the screw's threaded diameter in inches, the central figure '14' represents the screw's number of threads, and the last fraction ¾ shows the screw's length in inches.
An example of a license plate screw with a standard size is a SNUG Fastener, which can fit almost all cars and trucks. You can use a flathead screwdriver to fix them because of their slotted heads. These screws are manufactured with premium stainless steel and have a size of ¼ × ⅜ inches.
SNUG Fasteners can fit the license plate holes of many vehicles. Revolution Rustproof license plate screws also have basic screw sizes for most vehicles. These screws are self-tapping and can get fastened to nearly all cars and trucks with nylon/plastic screw retainers. They are ¾ inch long and made from high-quality stainless steel.
Asides from Revolution Rustproof and SNUG Fasteners screws that can fit almost all cars and trucks, some vehicles require some precise screw sizes for their license plates. Some of them include;
Honda
Revolution steel license plate screws are ideal for Honda models, whether a truck or a car. The diameter of these screws is ¼ inch, and the length of ¾ inch. These screws are perfect for most Honda cars, trucks, and motorcycles.
Revolution license plate screws fit universally, and they are highly durable. They are produced of zinc-plated stainless steel that possesses a jet-black finish, giving you a rust-proof guarantee. These screws do not require nylon inserts; they are resistant to corrosion and very easy to install.
BMW
The standard license plate screw size for BMW models is 10mm. It can be about 12mm long or 8mm short. An M5×10mm screw is an ideal choice for BMW.
Prime Ave standard length screws are made of superior stainless steel, which is a perfect fit for BMW models. These screws are resistant to corrosion and are very durable. Prime Ave screws have top-notch manufacturing quality and have a great design making them suitable replacement screws for BMW license plates.
Nissan
Nissan vehicles are of excellent quality, which makes them durable and long-lasting. They have the standard size of a regular license plate screw.
Revolution steel license plate screws are a perfect fit for Nissan vehicles since they fasten well on them. These screws are made with excellent quality stainless steel plated with zinc to protect them from corrosion.
They also have a jet-black finish and are highly durable. Choosing the screw type with a jet-black finish will give you a long-lasting service. Scotted hex screw types fit well with Nissan vehicles.
Ram Truck
The standard screw size of several vehicle license plates is ¼ – 14 – ¾ inch, and it is the same screw size for the license plate of RAM trucks screws. Ottospeed Rustproof license plate screws are perfect screw sizes that fasten well in RAM trucks. They possess a hex head that fits almost all plastic and nylon screw retainer vehicles.
Ottospeed Rustproof license plate screws last for a long time which makes them perfect for replacing screws that are not long-lasting. They are rust-proof as their 316 marine-grade stainless steel keeps them from rusting and making them a superior screw choice.
Toyota
Toyota vehicles usually require a license plate screw sizzle of 1×0.5×0.5 inches. The RSD NeverRust OE style screw is the ideal license plate screw for Toyota cars and trucks. Their screws are high-quality stainless steel and fasten perfectly on all Toyota models' license plates.
When fixing the RSD screw in your car's front bumper that has been previously drilled with a screw of bigger size, you will require the use of a plastic anchor for easy fastening. These screws come as two standard rear license plate screws and two self-tapping license plate fasteners.
Chevrolet
The standard license plate screw size for Chevrolet vehicles is usually 10mm in length, but you can use a shorter 8mm or a longer 12mm, and it will still go well. The Prime Ave plate screws are produced with the best quality stainless steel compatible with Chevrolet vehicles. These screws do not require washers to fit into your license plates, as they come with truss heads.
The Prime Ave plate screw fits your license plates effortlessly because their high-quality stainless steel keeps them from rusting, making them last longer, and they are also self-tapping. These screws have a great length that enables you to use them with the right frame of your license plate, and their low contours improve your vehicle's appearance.
Hyundai
Hyundai vehicles use relatively small screws than other manufacturers. The rear plate screws are 0.23-inch in diameter with a 0.46-inch head and a 0.64-inch long thread.
The screws are high-quality 316 stainless steel that fits most Hyundai vehicles. The rear screws require a Philips head screwdriver, while the front screws get tightened with a flathead or a socket screwdriver.
Audi
Audi vehicles typically use the standard length of the license plate screw. However, it has an extended length that you can choose. An example of a screw with a standard length is the Prime Ave stainless steel license plate screws.
These screws are produced with excellent quality 316 stainless steel, making them rustproof and lasts for an extended period. Prime Ave license plate screws fit well in most Audi vehicles, and their hex heads make them easy to fasten. They come in two self-tapping screws for the front and two metric screws for the license plate for the rear.
Ford F-150
F-150 trucks have a standard license plate with a screw size of ¼ – 14 – ⅝ inches. The SNUG Fastener stainless steel screw fits this Ford model perfectly. They do not only match the F-150 license plates, but they fasten well on many other cars and vehicles with nylon or plastic nylon holders.
The SNUG Fastener stainless steel screws are rust-proof and are made with the best quality stainless steel that lasts for an extended period. They have a scotted hex head that makes it easy to fix with a flat head screwdriver or ⅜ drive socket. You can also take a look at the Ford F-150 years to avoid finding the most reliable model and screwing the latest with peace of mind.
How to replace license plate screws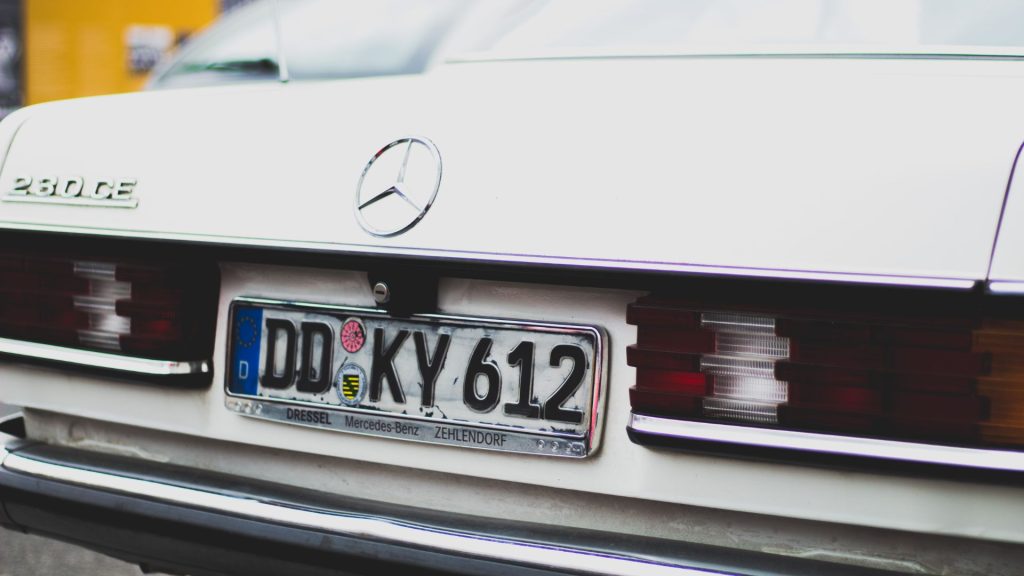 Replacing license plate screws is pretty easy when you have the proper knowledge. A license plate thumb helps you to screw in your license plate.
The essential tool needed to replace your license plate screws is a screwdriver. It enables you to unscrew the previous one and screw in the new one. It could be a flathead or a Phillips head screwdriver. Some of the steps to follow when replacing the screws of the license plate in the front or rear bumpers include:
Start with the rear license plate. Use a Phillips or flathead screwdriver to unscrew the old license plate screws. The license plate has two screws above its edge.
Remove the license plate and its frame, and then keep them aside.
Clean the debris and dirt you find around the holes.
Place the license plate and its frame from where they were removed.
Put the screws in the holes and screw in the new screws on the plate and the frame with a screwdriver until they become firm.
Gently pull the license plate to check if the screws are fully secured.
Go to the front license plate and repeat the process of unscrewing the old screws and replacing them with the new screws.
Our take
It is essential to know the size of your license plate as it will help you purchase the ideal one when you need it. The standard license plate screw size for several cars and trucks is the ¼ – 14 – ¾ inch self-tapping screws that fit vehicles with nylon and plastic screw retainers.
If your vehicle comes with threaded metal holes and you are unsure of the appropriate license plate screw needed, this article will guide you through the various license plate screw sizes used by different car models, including yours.
Are all license plate screws the same size?
No, all license plate screws are not the same size. License plates have their standard screw size that varies according to the brand or manufacturer. There are screws specially made for specific car models; they are known as Original Equipment Manufacturer (OEM) screws. The screws vary in size and materials.