Carb cleaner vs. brake cleaner — uses and differences
Differentiate between carb cleaner and brake cleaner for effective vehicle maintenance.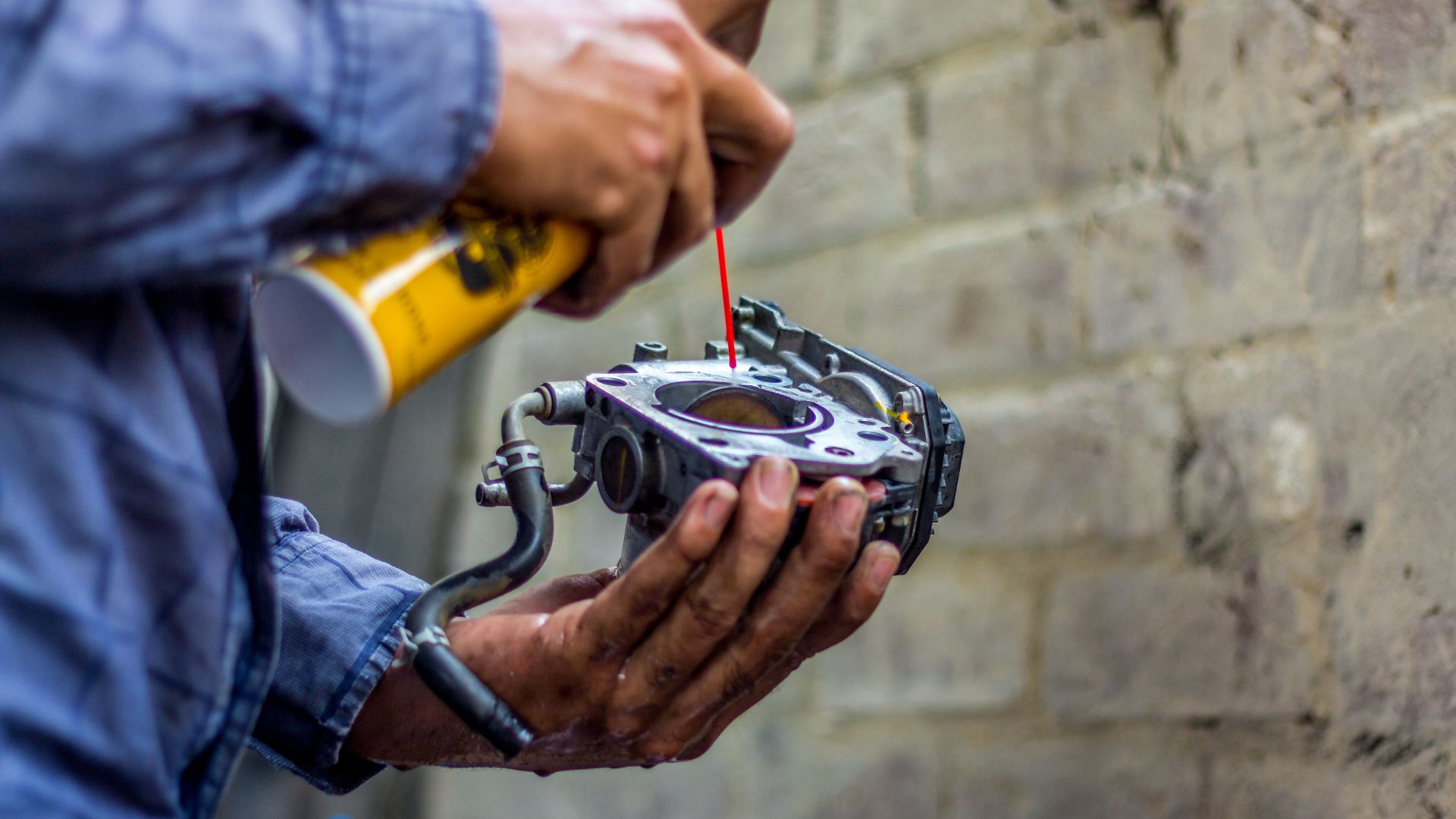 Cars are complex systems manufactured with several parts and components; these parts all get dirty while satisfying their intended purpose. Using the same cleaning solution for all components of your vehicle is unsafe because they are not made in the same way. Every individual part should be cleaned differently, with a cleaning solution specially made for it. For example, it is better to clean your brake system with an oil-free solvent to avoid damaging it.
Cleaning a specific part or component of your car with the wrong type of cleaning solvent might cause severe damage, leading to expenses on repairs or replacement of the damaged parts. So you might be wondering which s best between carb cleaner vs. brake cleaner. It is ideal and of course much cheaper to use the right cleaner on the right part. This article provides comprehensive information regarding the right cleaning solvent to use on certain parts of your car and answers related questions.
What is carb cleaner?
Carb cleaner is an oil-based solution used in cleaning carburetors with plastic jets, and it is intended not to destroy plastic parts or wash away "oils." It dissolves gas that is turned into "varnish" or dried-up gas. A carb cleaner is formulated to clean varnish and tough deposits out of your carburetor and free up stuck components, allowing your carburetor to work effectively.
This type of cleaner is safe for rubber, neoprene, and vinyl. Although it works well with various materials and surfaces, you might want to keep it away from painted surfaces as this will wipe the paint off completely. Carb cleaners leave behind oil residue, which is critical for helping your engine run smoothly.
When should you use a carb cleaner?
You need to use a carb cleaner on your carburetor if your vehicle begins to feel sluggish or you are experiencing some trouble starting your engine. This troubleshooting might most times be from your dirty carburetor.
When should I use a carb cleaner?
You should clean your carburetor if you notice any of the following:
Types of carb cleaners
Two types of carburetor cleaners exist; Chlorinated and non-chlorinated carb cleaners. They perform the same function but with a slight variance.
Chlorinated carb cleaner
Chlorinated carburetor cleaners are suitable for removing stubborn built-up contaminants on your carburetor. They contain a high amount of volatile organic compounds (VOCs) and can dry quicker than the non-chlorinated variant. They are unsafe for plastic parts and are known to be non-flammable.
Non-chlorinated carb cleaner
The non-chlorinated carb cleaners are considered the less toxic variant of the chlorinated carburetor cleaner. However, the non-chlorinated carb cleaners are highly flammable, so you might want to be careful when handling them. Also, they do not dry as fast as the chlorinated cleaners but are safer to use on plastic components.
What is a brake cleaner?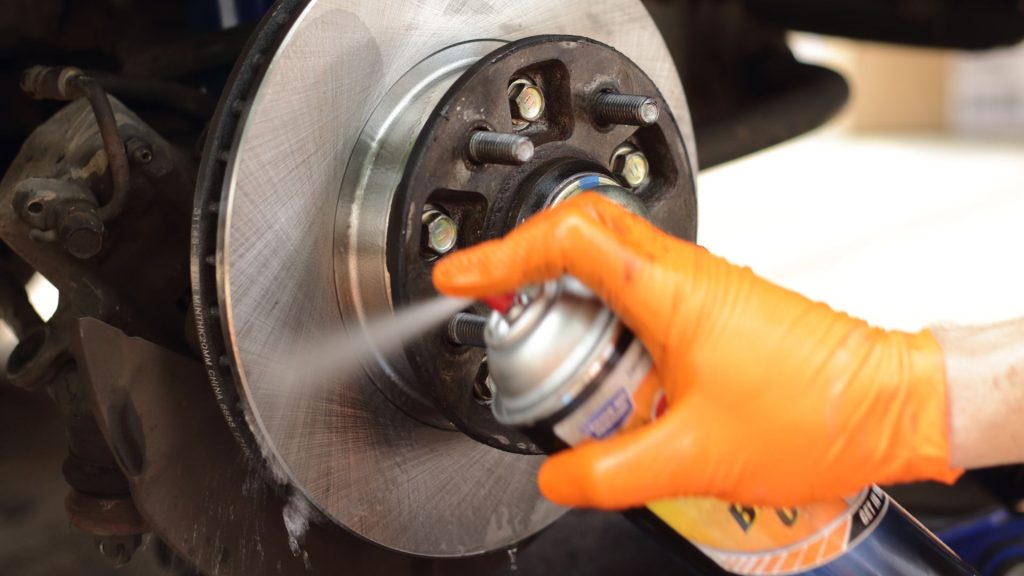 Brake cleaners are special cleaning agents used to ensure that your car's brake pad and rotors stay clean to promote smooth functionality. They effectively remove oil, dirt, and debris from your vehicle's braking system due to the combination of chemicals in them. One notable feature of the brake cleaner is that it leaves no residue after use, so you don't have to worry about oil remnants damaging your braking system. Choosing between the two isn't as difficult as a more serious thing like DOT3 vs DOT4 brake fluid, but it's still a decision you have to make.
Types of brake cleaner
Generally, there are two types of brake cleaners; Chlorinated and non-chlorinated brake cleaners. Both are recommended for cleaning your brakes and other engine components; however, the chlorinated version is banned in most places due to its high VOC level.
Chlorinated brake cleaner
The chlorinated brake cleaner is an oil-free cleaner with a powerful composition that makes it effective in cleaning metal components in your braking system. However, it can damage rubber, plastics, electrical components, or painted surfaces. You might want to use protective gloves because they contain tetrachloroethylene, which is harmful to our skin. It is worth adding that this solution is non-flammable.
Non-Chlorinated brake cleaner
Non-chlorinated brake cleaners contain less harmful compositions when compared with the chlorinated version; however, this doesn't mean it's completely safe. It is also effective but not as much as the chlorinated cleaner. One more notable difference is that the non-chlorinated variant is not a fast-drying solution compared to the chlorinated counterpart; however, it is flammable.
When to use a brake cleaner
Although you might often choose to replace your brake pads, the brake caliper, rotor, spindle, and spring still need to be cleaned each time you replace your brake pads. As your wheels and rotors attract debris, dirt, and dust, so does your anti-lock braking system (ABS). This could negatively affect the accuracy of your ABS and could malfunction over time if not cleaned routinely. It's one of the reasons of the ABS light activation in a car, and that compromises your traction performance.
What is WD-40?
WD-40 (Water Displacement, 40th formula) is a penetrating oil product manufactured by WD-40 company in San Diego which can act as a lubricant, penetrant, rust preventive, and moisture displacer. Although many specialized products are more effective in each of these uses compared to WD-40, the product stands out owing to its versatility.
Uses of WD-40
Unlike other cleaning solvents, WD-40 serves a lot of purposes, as it can:
Act as a lubricant to stop squeaks on wheels, rollers, hinges, chains, etc.
Clean off adhesives, grease, water deposits, and more.
Penetrate and loosen parts affected by rust, such as valves, locks, nuts, bolts, etc.
Drive out moisture to restore wet equipment like power tools, spark plugs, engines, etc.
Can you use carb cleaner on brake rotors?
No, you wouldn't want to use a carb cleaner on brake rotors. Using a carb cleaner on a brake rotor only helps in damaging it. Since the carb cleaner is oil-based, it doesn't work well for brake rotors. Even touching your brake rotors with greasy fingers can reduce the braking effect of the system and could result in brake failure because the grease interferes with friction.
Can I use a brake cleaner instead of a carb cleaner?
You can only use a brake cleaner on your carburetor if the label says it's non-staining, non-corrosive, and safe for ignitions, brakes, and carbs. However, it would be best if you never tried to clean your brakes with a carb cleaner because, unlike the brake cleaner, it leaves oil residue, leading to decreased braking efficiency, which could cause significant damage to your braking system.u003cbru003eu003cbru003eSince most carburetors have plastic cups and rubber O-rings, using a non-chlorinated brake cleaner on your carb is best because chlorinated brake cleaners can dissolve these plastic components on contact. 
Can I use WD-40 instead of a carburetor cleaner?
Yes, you can use WD-40 if you do not have a carb cleaner handy. All you need is a WD-40 Specialist Carb/Throttle body and parts cleaner with an attachable precision straw for this operation. You need to spray some WD-40 on the affected area and allow it to sit for a few minutes before wiping it with a clean cloth.
Which cleans better; carb cleaner or brake cleaner?
Deciding which cleans better is tied to the nature of the cleaning. A carb cleaner works better on a carburetor than a brake cleaner because it leaves oil residues, which the carburetor needs after a clean. On the other hand, a brake cleaner would be more suitable for a system because it is oil-free, and grease would be the last thing you would want to apply to your braking system.
Are contact cleaner and brake cleaner the same?
No, contact cleaners and brake cleaners are not the same. While contact cleaners are used to clean electrical connections to prevent moisture, brake cleaners are used to remove oil, dirt, and debris. Also, contact cleaners are plastic-friendly, while brake cleaners are suitable for metal parts only. u003cbru003eu003cbru003eIf you have a brake cleaner with no contact cleaner, using a brake cleaner as a substitute will only leave you with damaged electronics. In contrast, you can use a contact cleaner instead of a brake cleaner; however, it won't be as effective as a brake cleaner, and it will only cost you more money.
Our take
Cleaning your car parts is very important as it saves you the cost of frequently replacing an entire system. However, if you apply the wrong type of cleaner to a particular system, you risk damaging it, which might lead to unwanted expenses. Although some of these cleaners are made to serve multiple cleaning functions, you might want to stick to their primary intended use.
Also, taking safety measures when handling these chemicals is necessary as they harm your skin.
A good example would be the chlorinated carb and brake cleaner, which contain a high level of VOC, which is banned in some places. When using these chlorinated cleaners, you would require your safety goggles and gloves. On the other hand, non-chlorinated cleaners may not have high VOC levels, but it doesn't make them less harmful. It is important to note that they are flammable compared to their chlorinated counterparts. Therefore, you should place your safety before thinking about maintenance.