Can a car battery be too dead to jumpstart?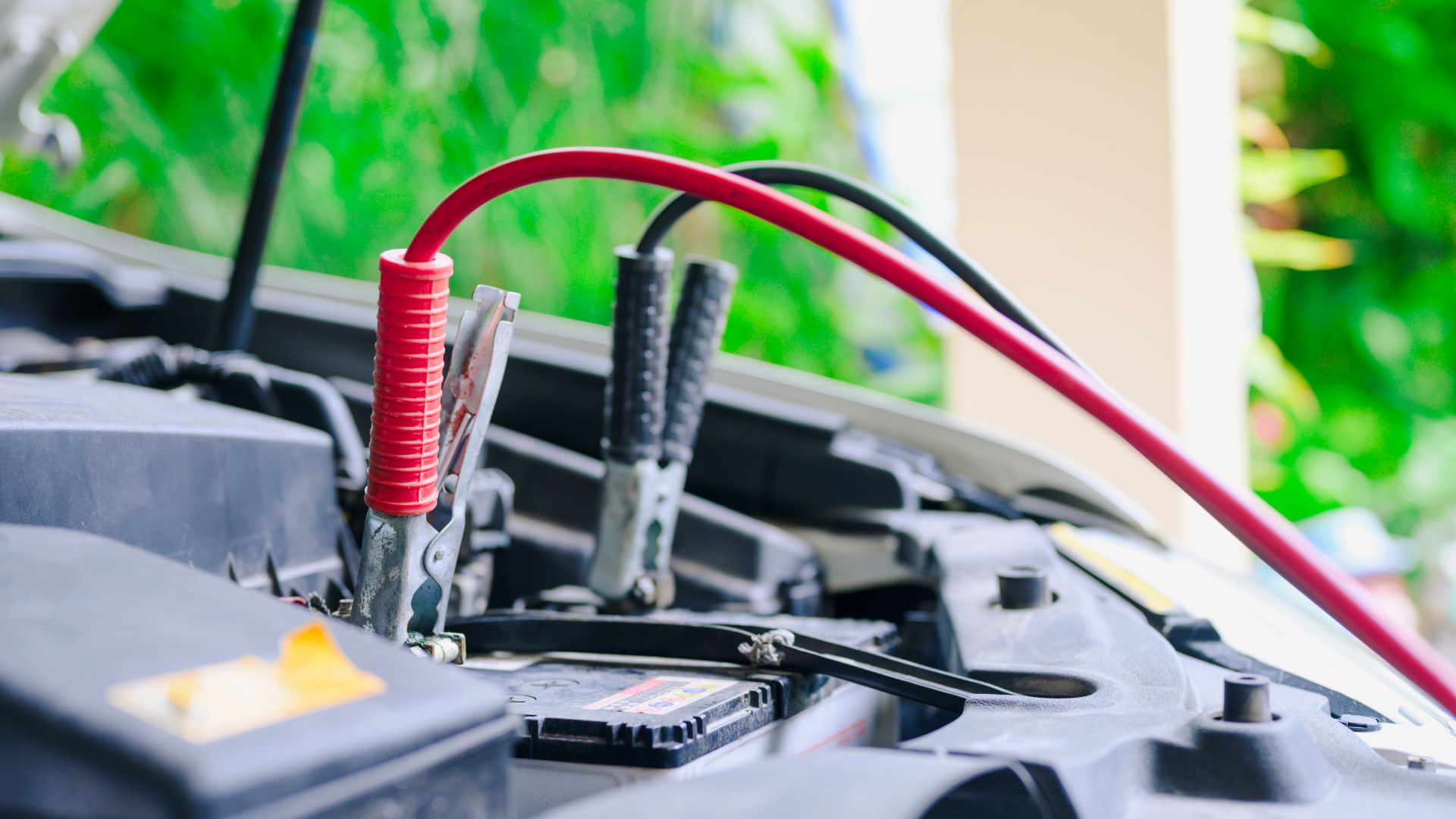 Your car's battery powers all the electronics in your car, and it's impossible to start the engine without a properly charged battery. However, batteries can sometimes die before their estimated life cycle ends, so it's a good thing you can jumpstart them.
While some drivers have experienced difficulties jumpstarting a battery, an important question arises – can a car battery be too dead to jumpstart? No, a car battery can't be too dead to jumpstart, but it might be old or damaged which prevents it from keeping the charge. To clear all of your doubts in situations where jumpstart simply doesn't work, our team will guide you through the matter.
Problems with discharging batteries
If you face battery issues and drive to your mechanic, you'll often hear them speak of a "draining" or discharging battery. It's a common expression for a car battery that keeps discharging no matter how much you charge it or jumpstart it.
In this case, you might notice the battery discharge warning glowing up on the dashboard, and it's a serious matter. Your battery might be draining due to various reasons, and the most common ones include a parasitic draw or poor ground connection.
Electrical features of your car might be drawing electricity from the battery even if your car isn't running. For instance, if you forget to close the glove compartment box or turn the radio off in some vehicles, it can draw electricity without you noticing.
This is especially important if your alternator isn't charging the battery properly once you get in the car again. It should charge the battery as you start the engine, but a weak alternator combined with a parasitic draw completely drains the battery.
A bad ground connection could also waste your electrical power and cause difficulties cranking the engine and using the battery properly. So, if your battery discharges faster than it should, chances are you'll need to jumpstart it frequently.
Common reasons behind difficult battery jumpstart
If everything is alright with your battery you should be able to easily jumpstart it even after it dies. However, sometimes the battery issues like discharging problem we discussed will make it more difficult to jumpstart the battery.
Here are the main reasons why your battery may seem too dead to jumpstart:
Faulty alternator
Damaged starter
Jumper cable connection
Damaged or corroded battery terminals
Still, nothing lasts forever, so your battery might simply be too old which causes it to die soon after a jumpstart. While you should always be able to charge it up at least so you can drive to a mechanic with a jumpstart, years make the process harder.
The battery casing and cells can degrade over time, especially if you are using the battery for too long. You might notice a smell that resembles rotten eggs as you pop the hood. It means that the battery cells have degraded, and the sulfuric solution poured out of the cells.
Even if you can jumpstart an old battery, chances are you won't get far before it dies again. If that's the reason why you can't jumpstart your car easily, the only solution is to get a new battery. Old batteries with degraded cells won't be able to keep the charge for long, so it's not safe to drive this way.
Problems with a faulty alternator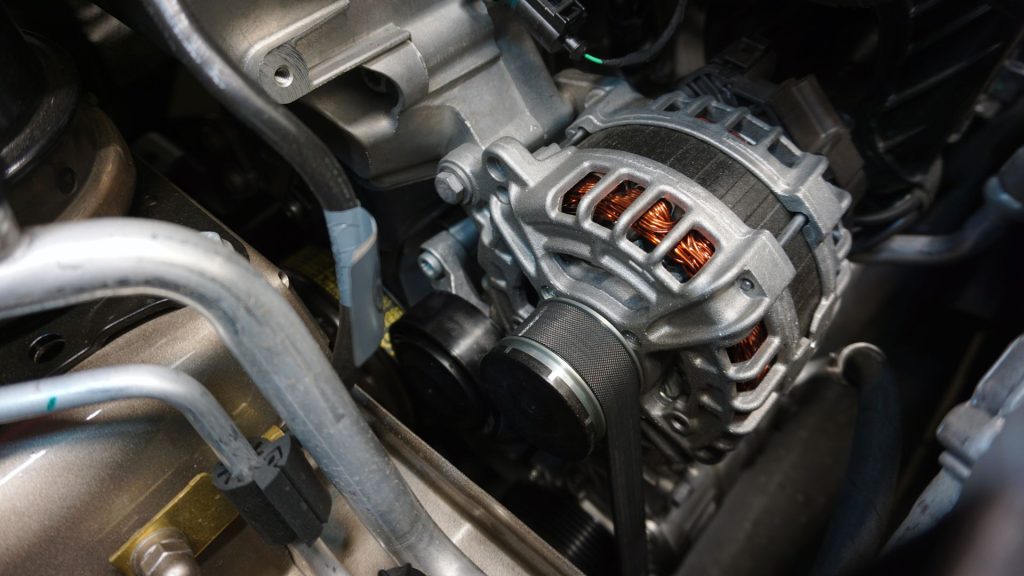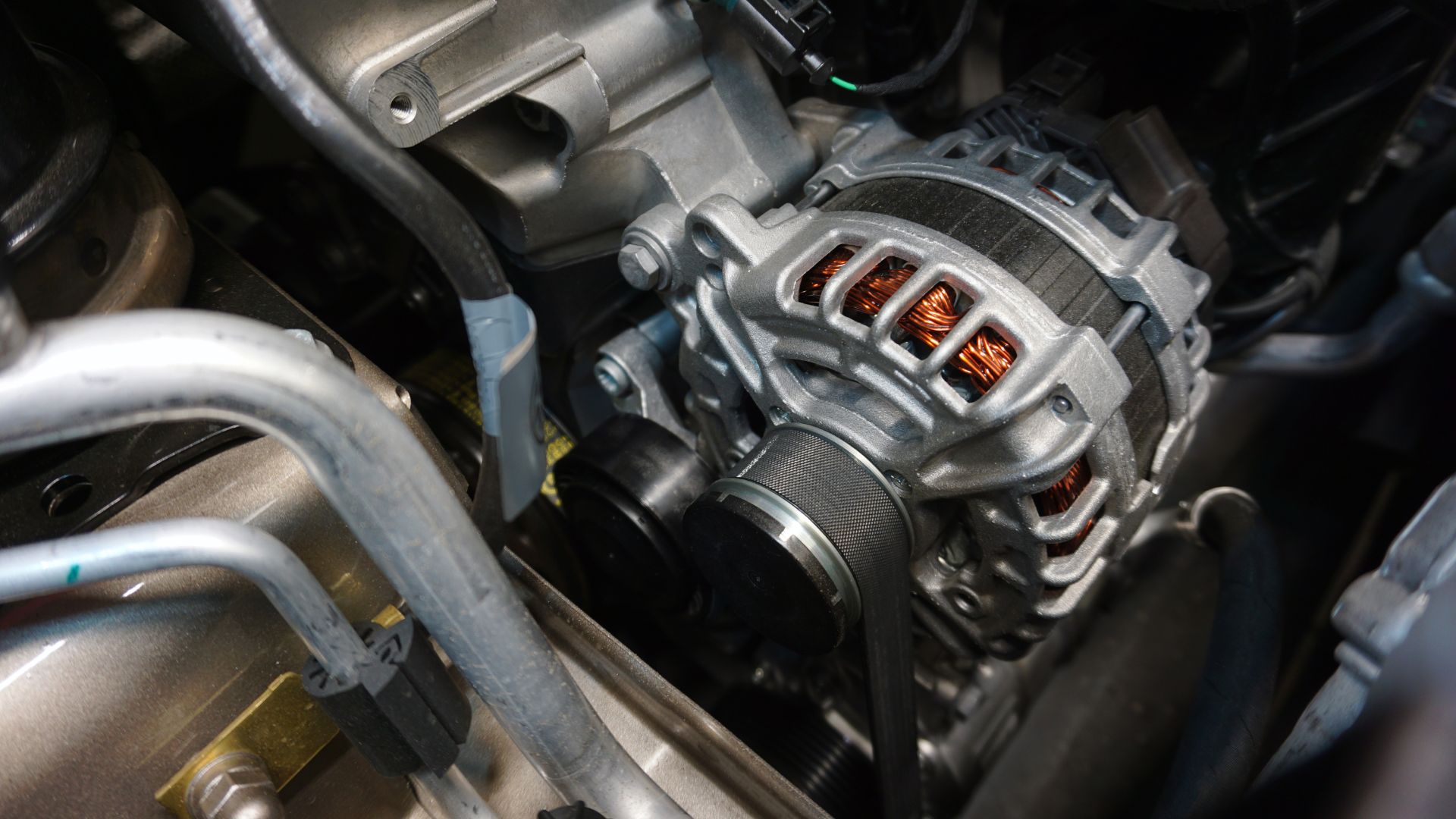 It's not always your battery causing the jumpstarting issues, it can even be a faulty alternator. The alternator sends a powerful electric charge to your battery as you crank the engine. So, if you have a bad alternator, or only drive your car for short distances, it won't be able to properly power the battery.
That's why many drivers are wondering if you can jumpstart a car with a bad alternator, and the answer is – yes. Well, at least most of the time, since it also depends a lot on your battery's capacity in this case, as well as the donor car's battery.
The charge that your battery receives from the jumpstart and the donor car's battery should suffice to charge your battery. So, in his case, it somewhat replaces the role of the alternator, but the alternator doesn't only charge the battery as you start the car.
It also keeps charging it as you drive, so people who only use their cars for short drives in a long run are destined to face alternator issues. It just doesn't have enough time to charge your battery fully, so it's always good to drive for an hour once a week to maintain the battery charging process.
If your battery is weak along with a bad alternator, and the donor's car battery is also weak, you'll have problems jumpstarting the car.
Damaged starter issues when jumpstarting
The electric power distribution system of your car is complex, so it's not always a dead battery causing jumpstarting issues. A bad starter can also cause trouble, and you'll usually hear a loud ticking noise when trying to start your engine.
One sign of a bad starter is if you notice that the lights come on but the car won't start. While it's possible to jumpstart a car with a bad starter, as the battery will power it through a relay, you can't do it repeatedly. Doing this will potentially damage the relay or starter solenoid, so you won't be able to start your car even with a jump.
If you hear a ticking noise and your car won't start, don't bother trying to jumpstart it over and over again – visit a mechanic to replace the starter motor.
Check the jumper cable connection
You should also check the jumper cable connection and the battery capacity of a donor's car. You'll need a friend with a fully charged car battery to power your own and let it charge via a jumpstart.
Make sure you have a set of properly working jumper cables as well, and that the connection with battery terminals is tight. If your jumper cables are too old or frequently used, the wires might not be able to conduct electricity properly, so jumpstart wouldn't work.
Damaged or corroded battery terminals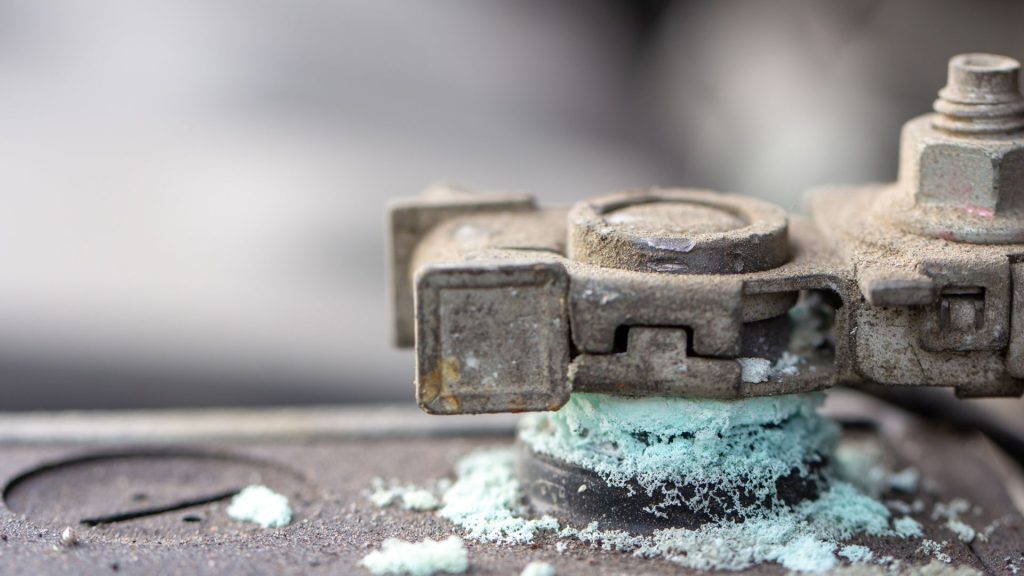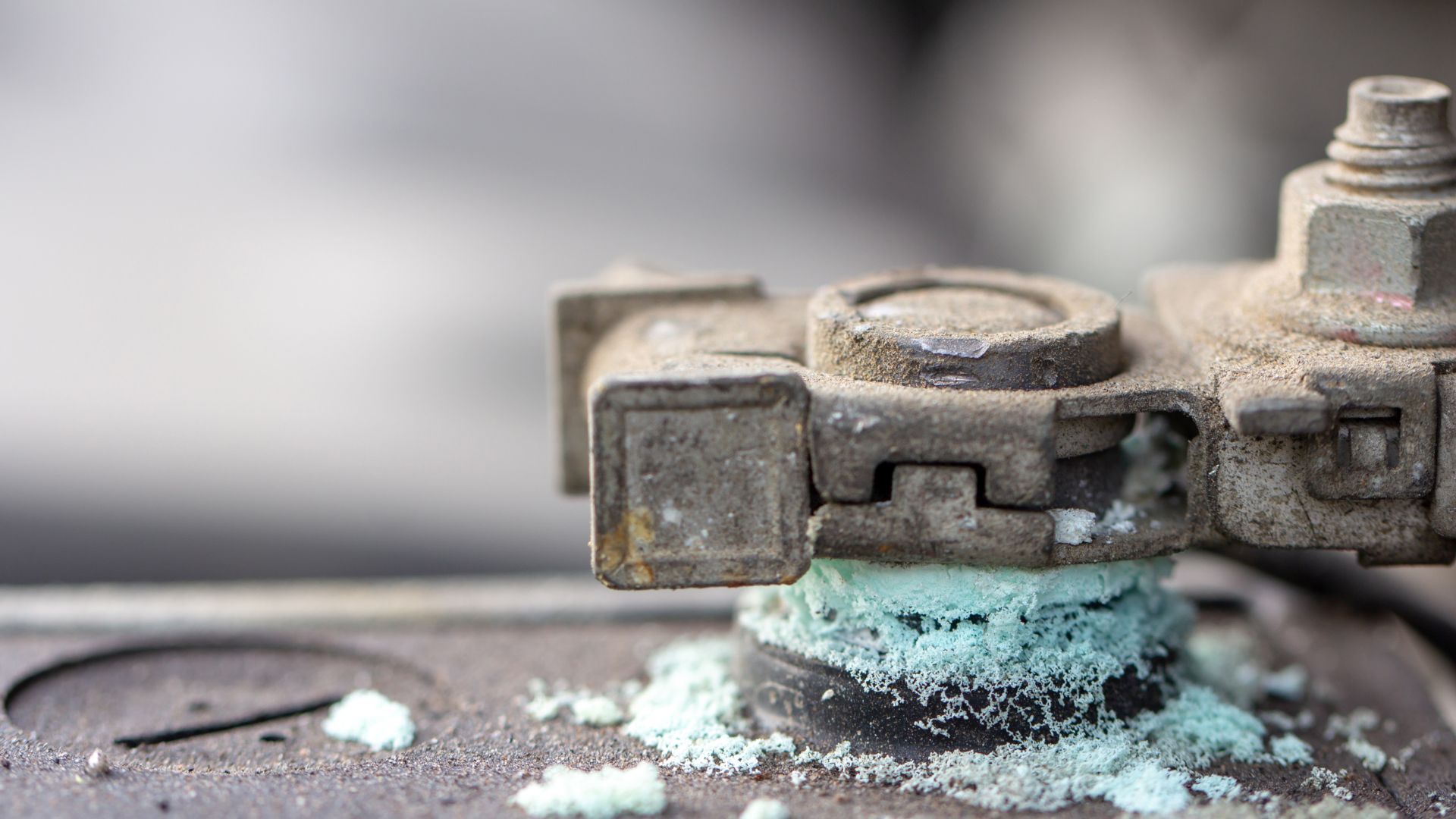 Last, but not least important, you should get back to your battery and check the terminals before you attach jumper cables to them. Battery terminals can often get dirty or even corroded, while frequent jumpstarting could also make them loose.
Check for all these things to make sure that the jumpstart will work as it should. If your battery terminals are too damaged, you won't be able to jumpstart the battery even if it's not too old.
Our take
In the end, our team went to great lengths to answer the lifelong question of many drivers – can a car battery be too dead to jumpstart? Hopefully, you'll be able to use these pieces of advice to make sure you check every little detail before attempting the jumpstart.
Also, even if you jumpstart a battery that's too old and degraded, make sure to replace it with a new one to avoid this type of trouble in the future.
Can you jumpstart a battery that is completely dead?
Yes, you can jumpstart a battery that's completely dead, but if it's too old and degraded, chances are it will die again soon after.
How long does a dead battery take to jump?
A dead battery takes about 10 minutes to jump, or 30 minutes at most in extremely cold weather. Still, you should drive for at least 45 minutes to an hour afterward, to let the alternator charge the battery completely.
How many times can you jump a car battery when it's dead?
You can jump a car battery as many times you want if it's dead, just make sure to carefully attach the cable clamps to terminals to prevent damaging them. Also, you shouldn't try to jump a car more than 3 or 4 times consecutively if the jump doesn't work. This could damage the donor's battery and it's a clear sign that your battery isn't the cause of the problem.