If you are looking for a tire made with soul and passion, you can't go wrong with US brands, and our Cooper tires review will show you why! With a century-long tradition of making high-end tires for a reasonable price, Cooper earned its place in the hearts of domestic drivers.
Read on as we dig deeper into the brand's history, values, tire development technologies, and all the other little things that make Cooper one of the best brands in the game.
History and overview of Cooper tires
Cooper Tire & Rubber Company was founded back in 1914 in Akron, Ohio and it's one of the oldest American tire brands. The brand focuses on the production of passenger car tires, truck tires, motorcycle tires, and even some performance racing tires!
Their efforts were recognized by motorsport and racing enthusiasts, as the brand climbed its way to become the official tire brand for the A1 Grand Prix auto racing series and Champ Car Atlantic Championship.
Cooper values the opinion of the drivers and uses its community to develop a better tire every time. They are known for testing their tires multiple times before the production stage, and the brand's motto is that safety always comes first.
In 2021, the company was acquired by Goodyear and continues to operate under its wing. With over 60 production facilities worldwide, Cooper was always considered one of the major US tire brands.
Key takeaways
Cooper tires bring much-needed innovation with each new tire, and it's especially tempting to check them out if you are an American driver looking for a homemade product. That's why our team made the efforts to break it down for you by giving you a short list of key benefits you get by going with Cooper:
Guaranteed Innovation – Why bother buying a set of tires made by a brand that constantly repeats itself in terms of tread and tire development technology? At Cooper, engineers work tirelessly in Global Technical Center, doing tire compound research and developing polymers and nanotechnology that bring superb driving qualities.
Improved Handling And Stability – Each Cooper tire trim comes with a tread technology for increased handling, traction, and steering. The brand utilizes its characteristic five-rib design along with an adaptive traction compound to give you the best traction performance in all weather conditions.
Reinforced Silica Compounds – As stated by the Cooper team, you'll get up to 4 times more silica in the compound than with any tire of its competitors. It means more resistance and durability which gives you peace of mind with longer tread life.
Where are Cooper tires made?
Cooper tires are mostly made in the US which sets the company as one of the two genuine domestic tire brands along with Goodyear. Most of the passenger car tires and light truck tires are produced in Cooper's production facilities in Findley, Ohio, and Texarkana, Arkansas.
As the brand was acquired by Goodyear, their tires are also produced in Goodyear's facilities in the US. These include the plants in Topeka, Kansas, and Danville, Virginia for passenger car tires. Other than the US-based facilities, Cooper tires are also made in the UK and China.
Who manufactures Cooper tires?
Goodyear produces most of Cooper's tire models since the acquisition, but the company has a certain dose of independence from the larger tire brand. So, Cooper's engineers still make some tire models in collaboration with Goodyear, and you can count on their century-long experience when quality is at stake.
Are Cooper tires good?
Cooper tires are great for the price tag that they come with, and many US drivers decide to give these a run. It's not just because it's a domestic brand – Coopers will give you quite a decent longevity, solid handling, and precise cornering.
They can't compete with Michelin and Bridgestone tires, but if you are looking for a fairly close quality at an affordable price, Coopers are among the best.
Best Cooper tires by car type
CS5 Ultra Touring
Passenger All-Season Tire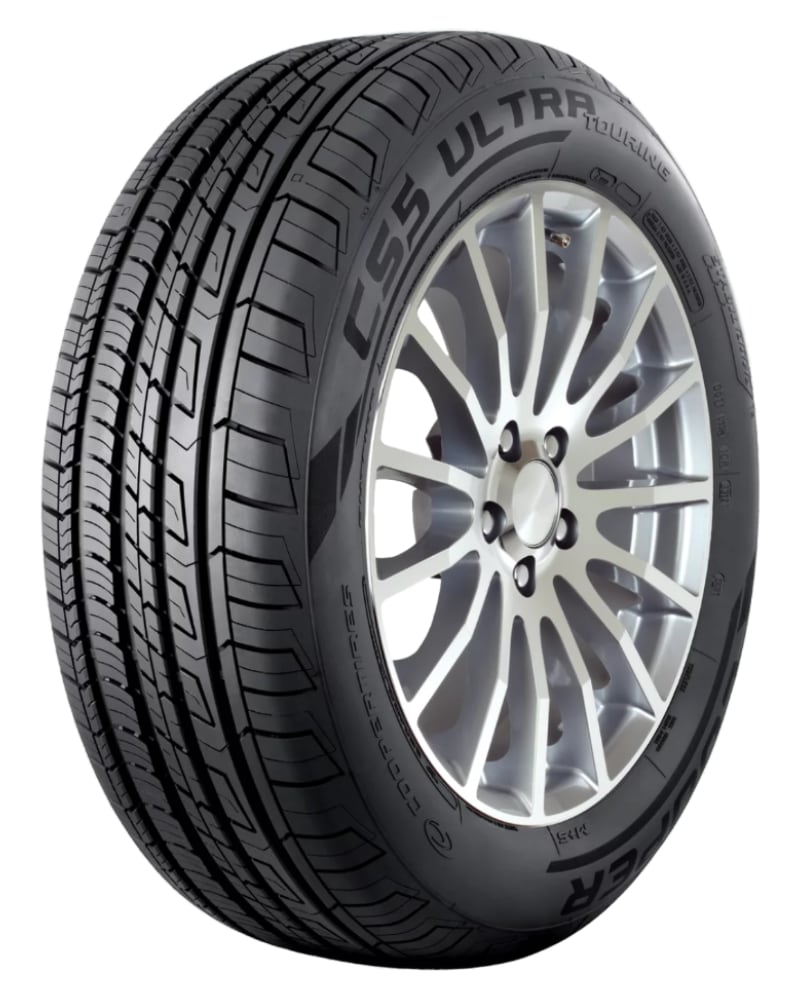 Treadwear
Traction
Temperature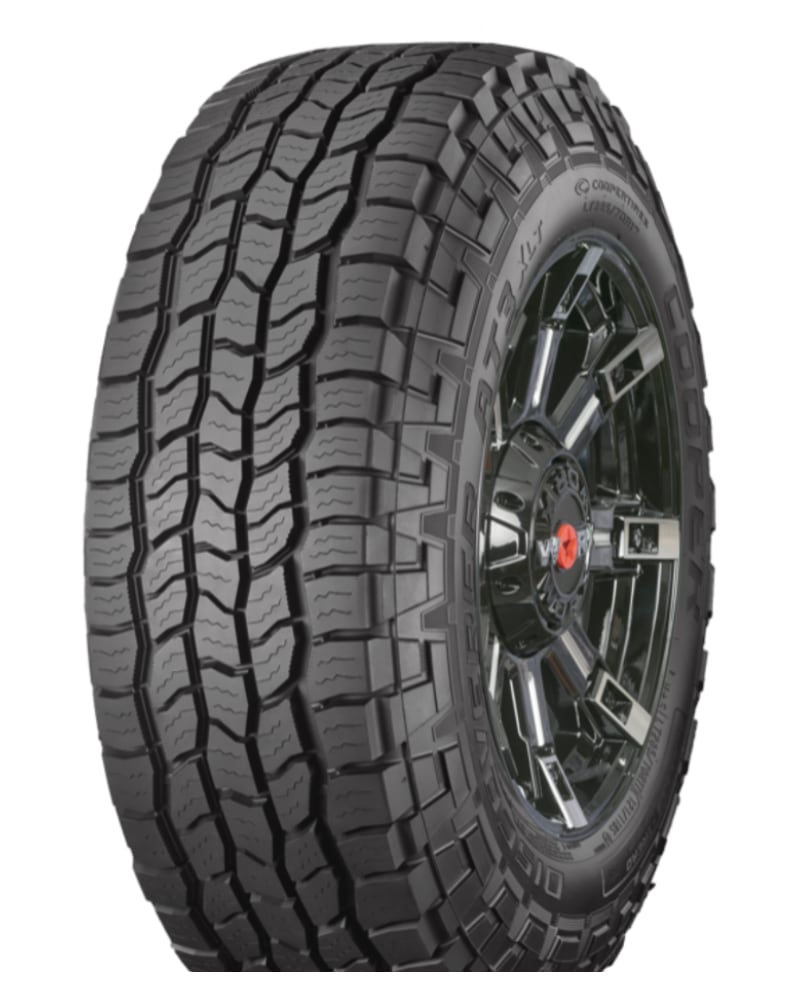 Treadwear
Traction
Temperature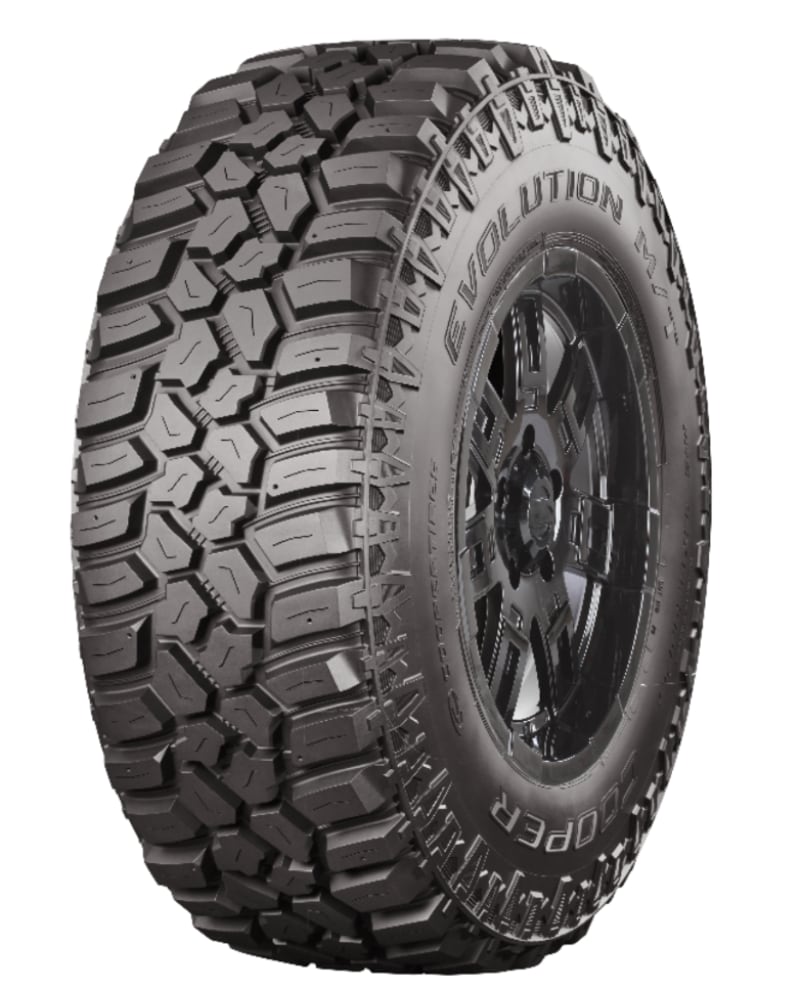 Treadwear
Traction
Temperature
Evolution Tour
Passenger Tire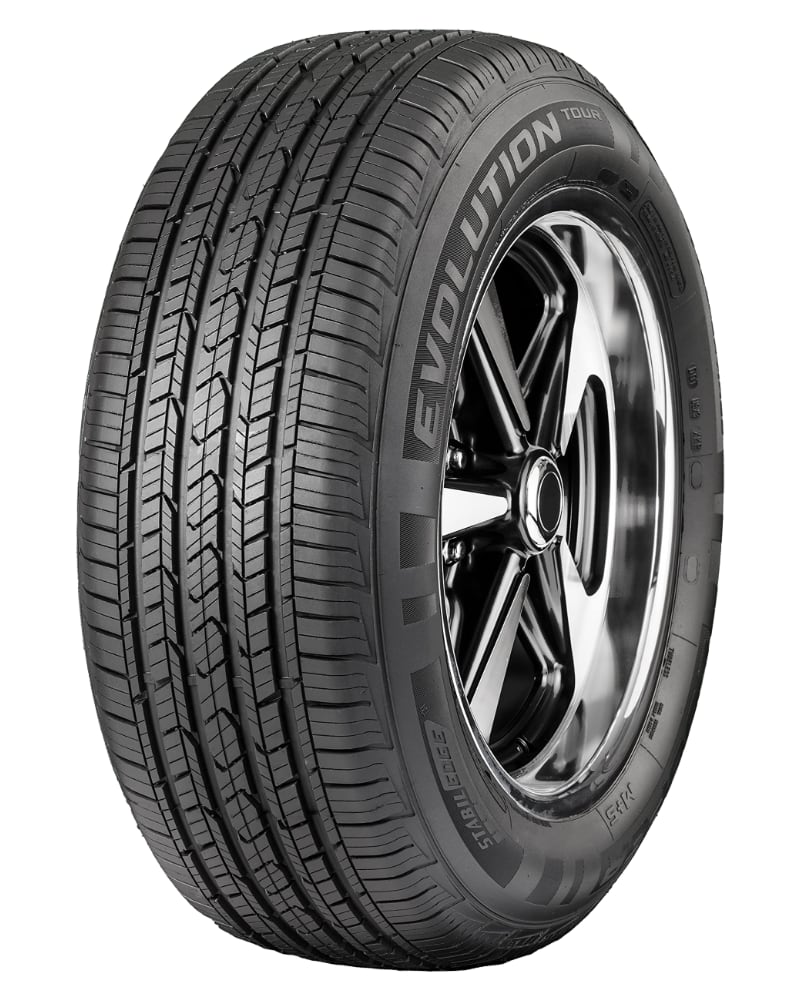 Treadwear
Traction
Temperature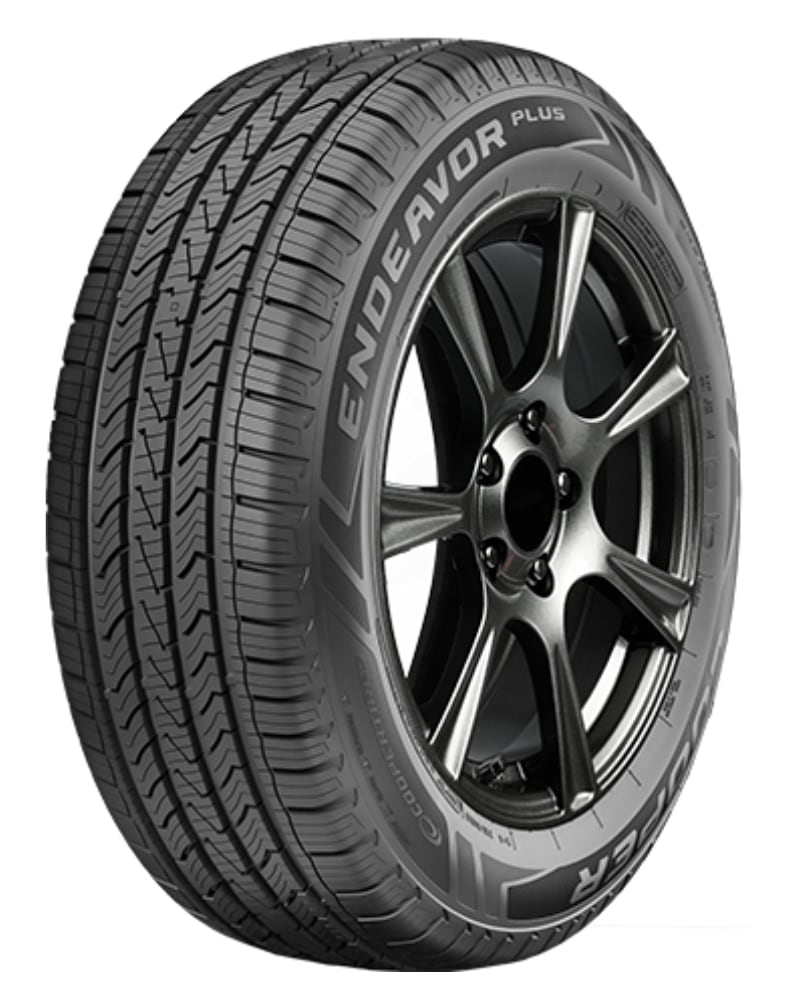 Treadwear
Traction
Temperature
Discoverer Rugged Trek
Off-Road Tires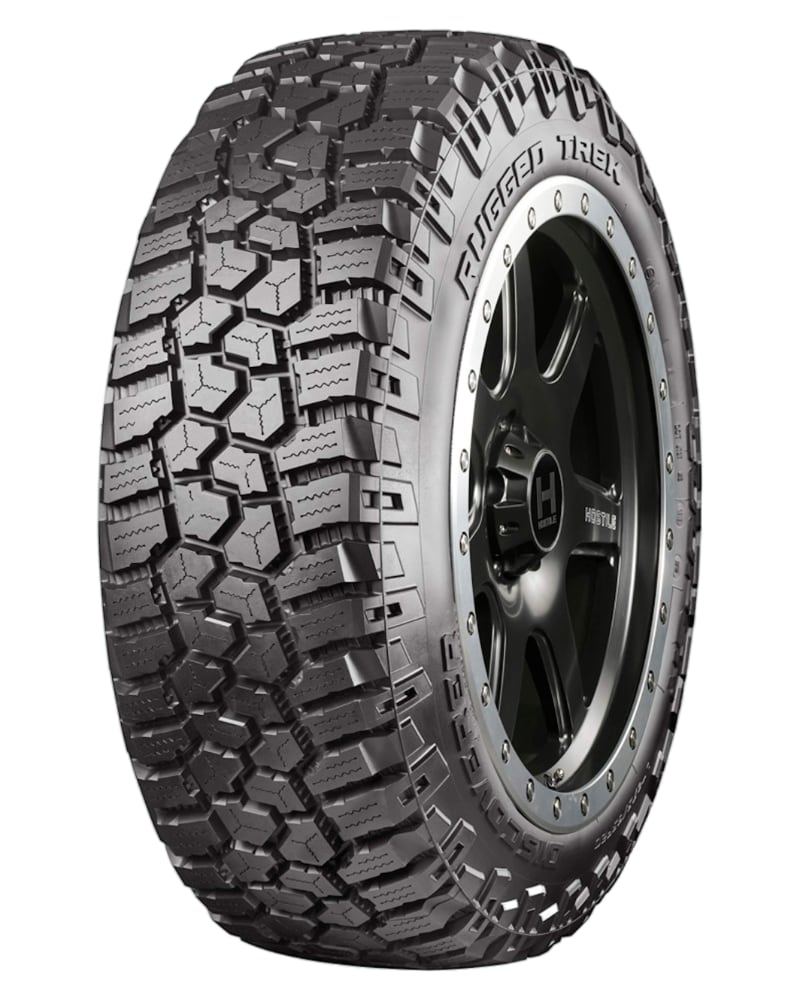 Treadwear
Traction
Temperature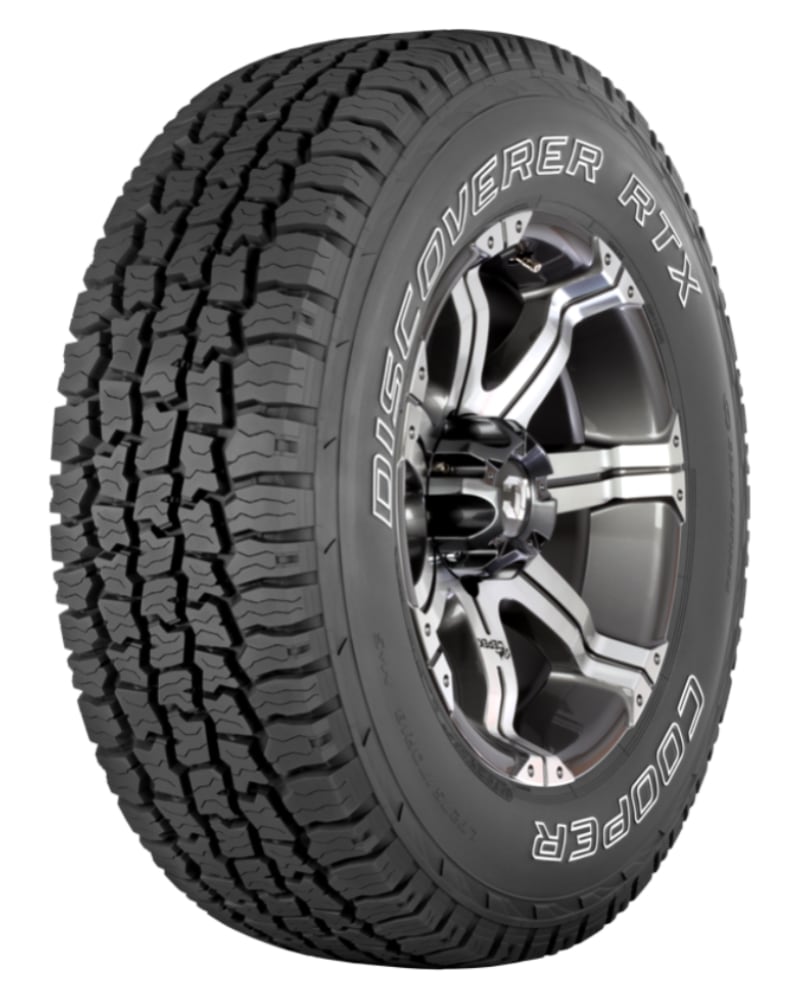 Treadwear
Traction
Temperature
Cost of Cooper tires
Cooper tries to find the golden middle when it comes to the cost of their tires, as you can find some passenger car tires for as little as $65. However, the price per single Cooper tire can drastically vary, and range up to $480, depending on the trim and model.
However, regular 16″ and 17″ trims of their all-season touring tires like the CS5 Ultra Touring start at around $100 per tire. It's quite a good bargain considering the quality of the tire and the refined driving feel it provides.
On the other hand, some of the more expensive Cooper models include the Discoverer Rugged Trek and Discoverer AT3 4S. These SUV tires start at around $200 and $140 per tire, respectively. It's still a decent price-to-quality ratio, considering that these tires come with longer estimated tread life than competitor SUV models.
Why choose Cooper tires?
Before you make the final verdict on the value of the Cooper tire brand for your driving needs, consider the possible benefits. Sure, some top-notch brands might give you higher build quality, but it's not that of a drastic difference, especially with the convenient price of the Coopers in mind.
Here are some of our favorite benefits that this tire manufacturer has to offer with every tire set:
Cooper Offers A Free Trial: It's always best to have the chance of trying the tires out a bit even with brands that seem reliable. Cooper relies on feedback allows you to use a 45-day free trial to decide whether these tires suit your preference or not.
Eco-Friendly Compound Materials: Preserving nature is a must for every driver, and you can rest assured that tread materials used by Cooper are eco-friendly. Moreover, the brand founded a Global platform for sustainable natural rubber, and they update the tire compound technology every year. With lowered rolling resistance and more recycled rubber used in tire production, lower CO2 emissions and environmental responsibility are ensured.
Great Wet Traction Solutions: Wet handling is important for a brand like Cooper which makes a variety of passenger car and SUV all-season tires. Don't worry, your safety is out of the question with AS Coopers mounted due to their signature 5-rib design and deep grooves spread across the treads. Even the SUV tires aimed for off-roading include deep grooves in the tread, even though they don't come with circumferential channels.
Our take
Ultimately, Cooper has been the name associated with quality and longevity in the American tire industry for more than 100 years. Even after Goodyear purchased the famous tire brand, Cooper engineers continue to develop new and innovative tires under Goodyear's wing.
You can rest assured that you'll get a good-old American quality and long tread life with any tire from this brand, and all that at a fair price.
How long do Cooper tires last?
Coopers should last from 40,000 miles to 80,000 miles, depending on the tire trim and model. Even high-performance tires like the Zeon RS3-G1 should give you at least 55,000 miles which sounds impressive for the category. Touring all-season tires should last as much as 80,000 miles to give you peace of mind for at least 4 to 5 years.
What tire sizes does Cooper offer?
Whichever tire size you need, Cooper has got you covered as their trims range from 14″ for compact passenger cars to 22″ for large SUVs and trucks.
Which brands are comparable to Cooper?
Coopers can compete against mid-scale tire brands like Falken, Firestone, or even Continental tires in top-notch tire trims with their experience and a genuine US quality note in tire sets.
Are Cooper tires the best tires out there?
Cooper tires aren't the best tires you can purchase, as brands like Michelin, Bridgestone, Pirelli, and other top-of-the-line companies offer higher quality. Still, their tires also cost considerably more than Cooper, so if you are looking for the best value for your buck, Cooper makes the go-to option.