How long do hybrid batteries last? — explained
Learn about the lifespan of hybrid batteries.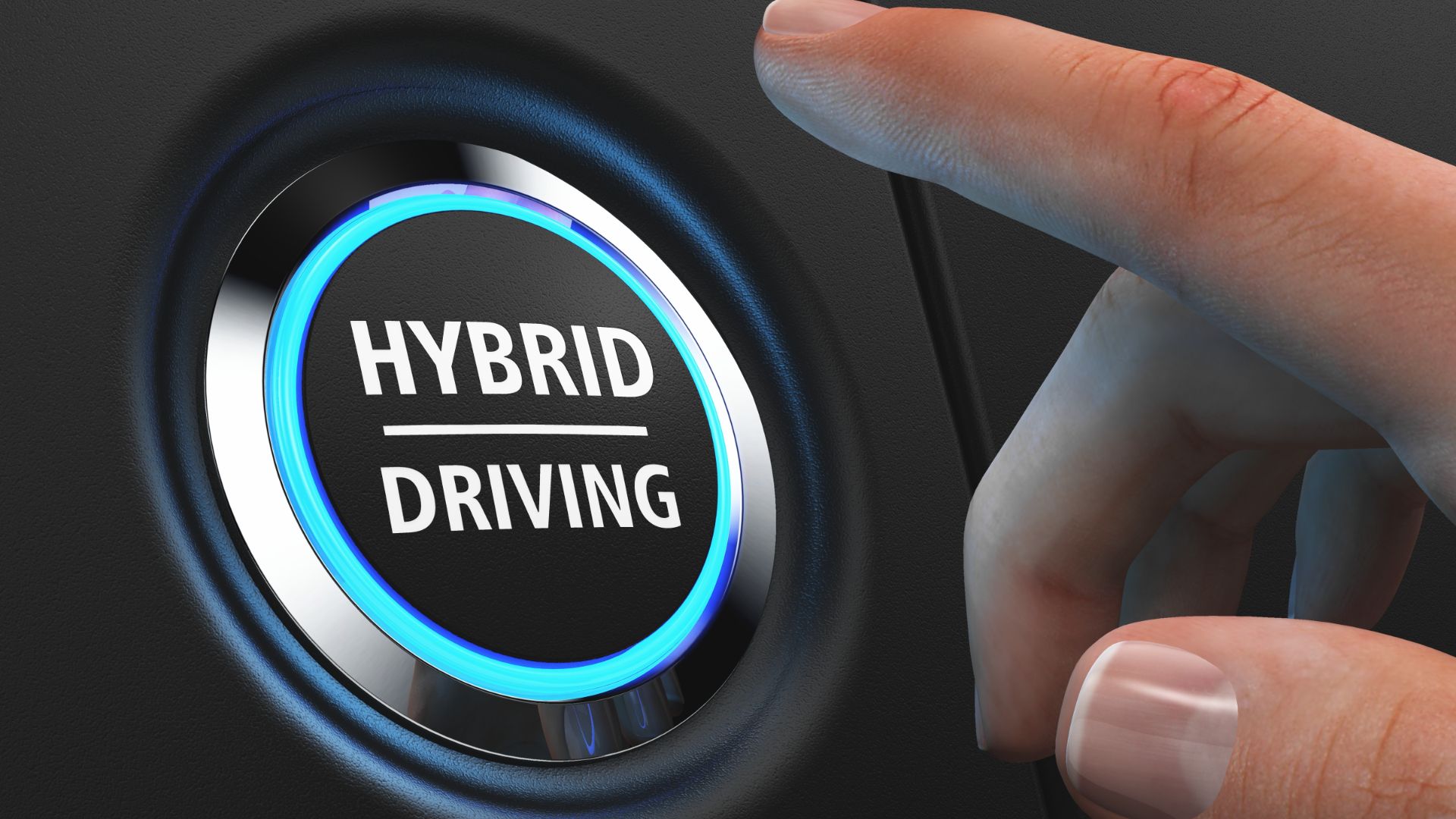 Increased gas prices are making more and more drivers switch to hybrid vehicles. And while you can save up on fuel significantly by driving a hybrid, these cars also come with some maintenance costs. So, new owners of hybrid cars are often wondering – how long do hybrid batteries last?
Hybrid batteries usually last from 80,000 miles to 100,000 miles, but drivers have also reported seeing their batteries lasting well beyond the 100,000-mile mark. Most hybrid car batteries come with a factory warranty between 80,000 and 100,000 miles. Still, the expected battery longevity depends on numerous factors, as we'll elaborate on in this guide.
How do hybrid car batteries work?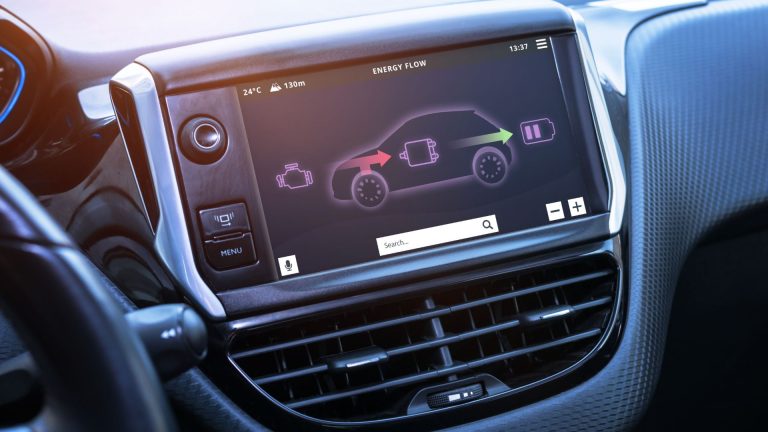 Hybrid cars use a combination of two different power sources – an internal combustion engine and an electric motor powered by the battery. Based on different types of hybrid cars, either mostly run on electric power, or combine the two based on the driving situation.
Still, most hybrid cars nowadays come with expanded battery autonomy, which means you can count on passing higher mileage on electric power alone. In that sense, they have become similar to fully-electric vehicles, with the addition of an internal combustion engine which can get you rolling a bit further on fuel.
So, the internal combustion engine and the battery of the hybrid car go hand-in-hand. Regardless of how much your battery is used, if the internal combustion engine needs maintenance, it could lead to a lower expected life span of the battery.
Also, battery maintenance matters a lot more than you might think. The battery can be charged by plugging it in, or with the help of an internal combustion engine and regenerative braking. All these factors affect the life span of the battery and its usability.
Factors that affect the life span of hybrid batteries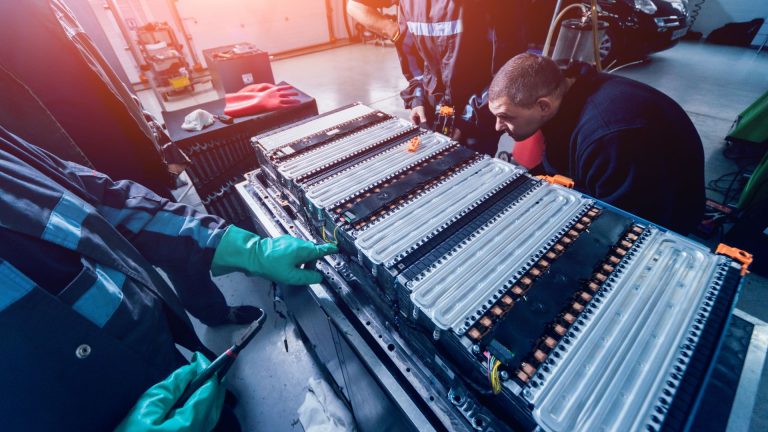 When you buy a new hybrid car, you can rest assured that the battery will work throughout the timeframe backed up by a warranty. Even if a malfunction happens before the warranty expires, you won't have to go through the headache of doing the repairs yourself and wasting a ton of cash.
Nevertheless, you still need to pay attention to the factors that determine the life expectancy of the battery. If you don't treat it well, the battery might go out right after the warranty expires, and you'll have to face the servicing expenses. Here are some of the main determiners of how long a battery lasts in your hybrid vehicle:
Battery maintenance
Charging routines
Age of the car
Battery cell balancing
It also depends on the manufacturer, and the life expectancy difference gets visible through the warranty packages included. For instance, Toyota raised the bar from a 100,000-mile warranty to a 150,000-mile warranty in 2020.
So, it all depends on the manufacturer, and choosing a trustworthy and proven brand that makes hybrid batteries for a long time will surely give you a few extra miles on the battery.
Battery maintenance matters
If you are new to the concept of hybrid vehicles, you might think that servicing the internal combustion engine is enough. However, you also need to include proper battery maintenance, and it's not something that you should trust just any mechanic to do.
Make sure you have a trusted mechanic who works on electric vehicles and hybrid vehicles for proper battery maintenance. The best way to make sure your battery is still at its peak is by diagnosing the battery. As time goes by, you might want to start doing this every year, especially once the warranty package expires.
Make sure to properly charge the battery
Charging the battery properly matters more than you think since a battery that's not properly charged might start to degrade. The best way to approach charging the battery is by referring to the owner's manual of your car.
It will tell you the exact time and frequency of charging the battery, and whether you should leave it nearly get empty or not. Sometimes, switching to an internal combustion engine when the battery is nearly empty will save your battery and make it last a while longer.
Vehicle's age
You can guess that the age of the vehicle matters when it comes to the life expectancy of a hybrid vehicle's battery. As the battery gets old, it might degrade just a little bit over time, but the difference gets clear with vehicles older than 10 years.
Still, it also depends a lot on the manufacturer. For instance, Toyota uses a high-quality nickel-metal battery pack capable of lasting throughout the lifetime of the vehicle. According to their reports, the batteries of 10 years old Prius vehicles showed very little degradation when compared to new batteries.
Battery cell balancing
To make your hybrid car's battery last at least 100,000 miles, balancing the cells is more important than you may think. One of the main reasons behind failing hybrid car batteries is improper cell balancing. If individual cells degrade, the capacity of the battery tends to drastically decrease.
If you have a mechanic that's experienced in servicing hybrid vehicles, you can restore the capacity of individual cells to 97% of their original capacity. So, balancing the cells as they degrade will keep your battery's capacity optimal, and give you the highest expected battery life span.
How to recognize a failing hybrid car battery?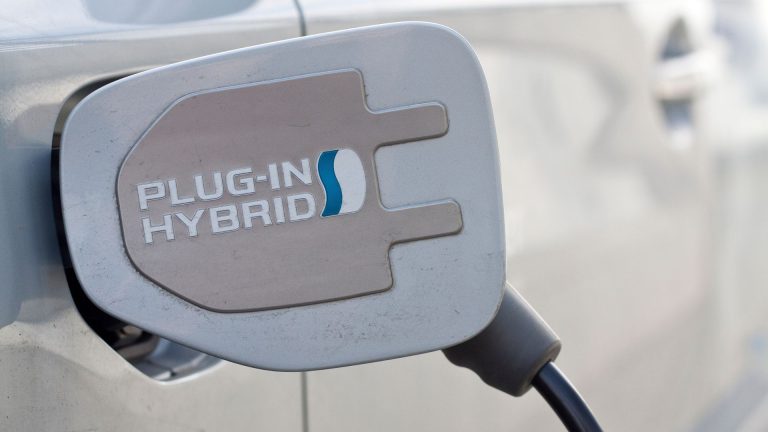 When debating on the pros and cons of hybrid cars, many drivers point out the possibility of using an internal combustion engine when the battery gets empty as a benefit. That way you can still get home without having to charge your battery like on fully-electric cars.
However, if you see your fuel consumption increasing, it might mean that something is wrong with the battery. Your car might run on an internal combustion engine for the most part in this case, which is a sign to test the battery.
Other signs of a failing hybrid car battery include a different charging rate and charging problems, or a battery that doesn't hold its capacity like it used to. You might also notice a strange noise coming from the cooling fan, which means that the battery stays hot for more than it's supposed to as a sign of a problem.
Making the battery last a while longer
As we mentioned in the example of Toyota increasing its mileage warranty on hybrid cars, modern hybrid batteries tend to last longer. It's still on you as a vehicle's owner to do what you can in making the battery last as much as possible.
Make sure to occasionally check the battery and cell balancing. It's possible to restore the capacity of bad cells almost to the factory level and try to keep the battery cooling fan clean. It sometimes gets clogged with dirt and debris, and your hybrid car's battery needs cooling as the engine does in an internal combustion car.
Follow the owner's manual when it comes to charging recommendations, and make sure to inspect the battery with the help of a trusted mechanic to make it last as long as possible.
Our take
If you need an answer to the question of "how long do hybrid batteries last" now you have a better perspective on their longevity. It's not always the case that these batteries will push the mileage guaranteed by the warranty.
That's why by timely maintenance and proper charging you can extend the life expectancy for as much as possible. Take care of your car's hybrid battery with a trusted mechanic, and the battery will take care of you while on the road.
How much does it cost to replace a hybrid battery?
It usually costs from $1000 to $3000 to replace a hybrid car's battery, depending on the model and manufacturer. Replacing a battery on Toyota Corolla Hybrid will be the most convenient starting at around $1000, while a replacement battery for Lexus RX 400H costs at least $2150.
How often do hybrid batteries need to be replaced?
Hybrid batteries usually have to be replaced within 100,000 miles, but it's not an exact science and it all depends on the battery quality, manufacturer, and service.
Is it worth it to replace the hybrid battery?
It's worth it to replace the hybrid battery if it's covered by warranty or the battery replacement cost isn't anywhere near the value of the vehicle itself.
How long does a hybrid battery really last?
A hybrid battery lasts from 80,000 miles to 100,000 miles, while the latest generation of hybrid batteries by Toyota is capable of lasting at least 150,000 miles, as backed up by the warranty.