Jeep 6.1 (369 cu in) HEMI firing order — what is it?
Performance unleashed with the Jeep 6.1L HEMI firing order.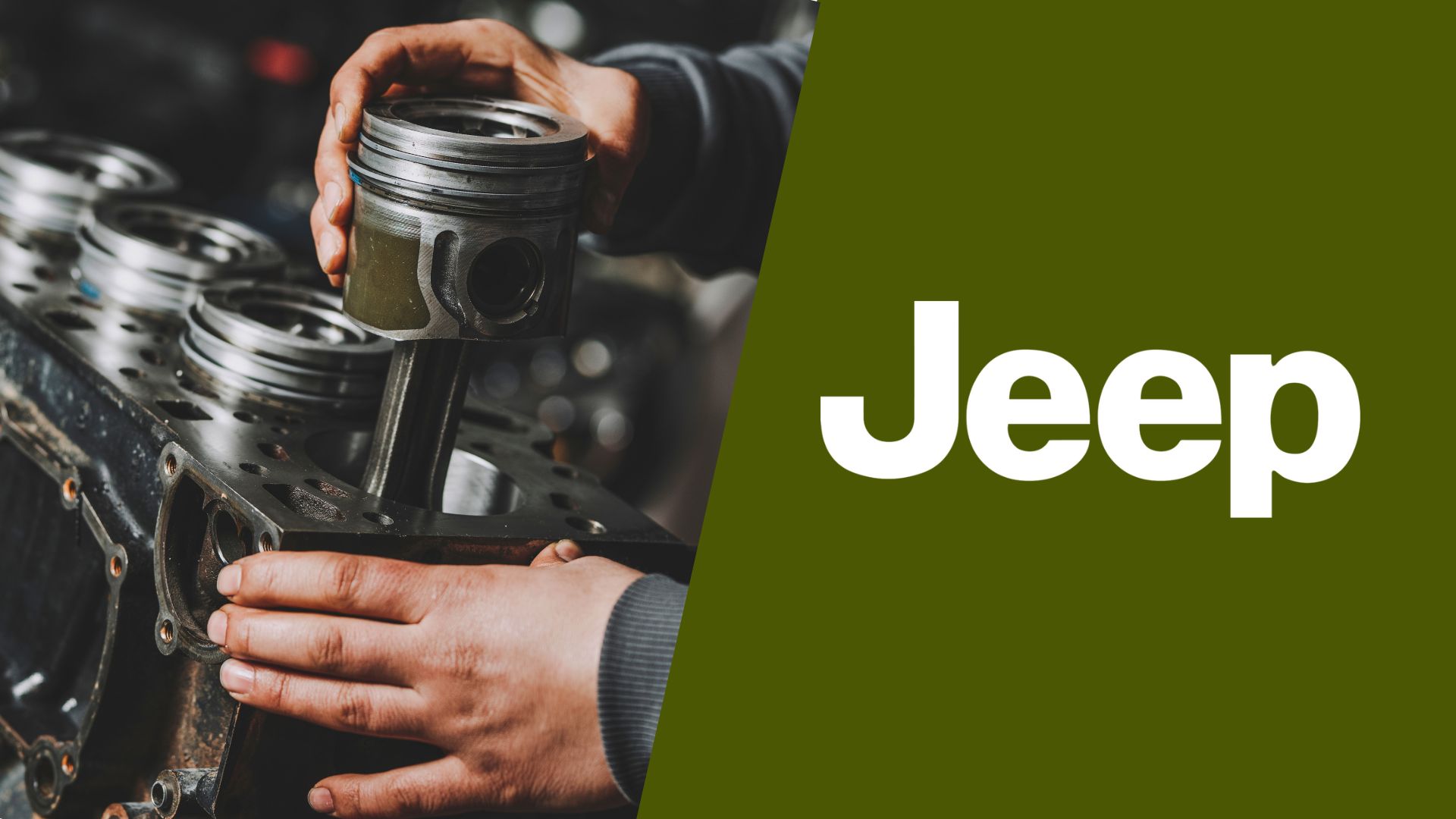 If you own a high-performing HEMI version of Jeep's top-tier vehicles, you'll know how reliable these engines can be. While they can easily push hundreds of thousands of miles, one thing that could make all the difference in their maintenance is the Jeep 6.1L (369 cu in) HEMI firing order.
Well, in this guide we'll make sure that you understand the importance of firing order and the cylinder numbering for your Jeep SRT-8 to keep it running smoothly. Not only will we discuss the cylinder firing sequence, but we'll also get into the engine layout and specs, so let's get into it.
Jeep 6.1L HEMI firing order
First things first – the Jeep 6.1 HEMI firing order is 1-8-4-3-6-5-7-2 and if you are familiar with other HEMI V8s of the third generation, it's nothing new.
Jeep models equipped with the 5.7-liter HEMI and 6.4-liter HEMI V8 engines also used this exact firing sequence. However, the difference with this one is that it's completely different from the earlier 5.7-liter engine which it was based on.
Just to make it clear – the firing order is the same for both, but that doesn't mean you can use it to maintain the 6.1-liter engine just like the 5.7-liter one.
The differences in oil channels and the cooling system are prominent, as well as the forged connecting rods and aluminum air intake that wasn't there for hte previous engine. Still, all this will mean nothing to you if we don't move on with the cylinder layout in the engine.
Jeep 6.1L HEMI cylinder diagram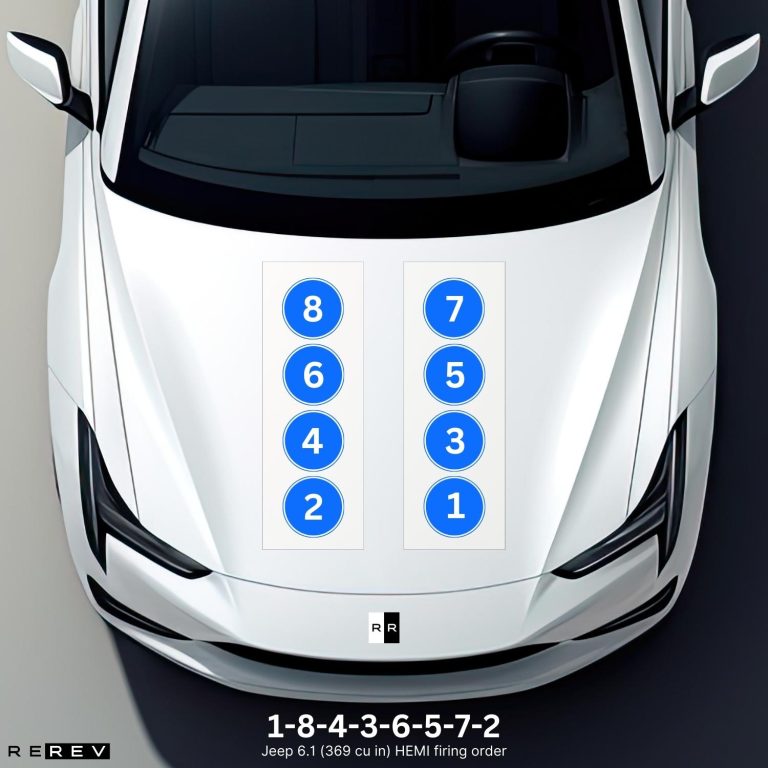 While the 6.1-liter engine had some differences when compared with the earlier HEMI V8 versions, the engine block and cylinder layout were pretty much the same. It still features a "V" configuration with two cylinder banks – one on the driver's side with cylinders 1, 3, 5, and 7, and one on the passenger's side with cylinders 2, 4, 6, and 8.
So, the front-most cylinder on the driver's side is cylinder number one, and you can follow the layout with a firing order in mind to check all the other cylinders in their firing sequence.
Jeep 6.1L HEMI vehicle applications
Finally, it's essential for us to mention all the Jeep models that have used this engine over the years. Well, precisely there's only one model equipped with this engine made by Jeep, but other vehicle brands and models also share it, so here's hte full list:
Jeep Grand Cherokee SRT-8
Dodge Challenger SRT-8
Chrysler 300C
Dodge Charger SRT-8
Even though it was featured on a lower number of vehicles than the 6.4-liter and 5.7-liter sibling engines, it's still an amazing choice for the Grand Cherokee.
Our take
We tried to give you a whole perspective on the Jeep's high-performing 6.1-liter HEMI engine, and we hope that this guide settles it for you. Make sure to also closely follow the cylinder numbering pattern to get the most out of it.