Turn signal blinking fast — causes and fixes
Fix your fast-blinking turn signal.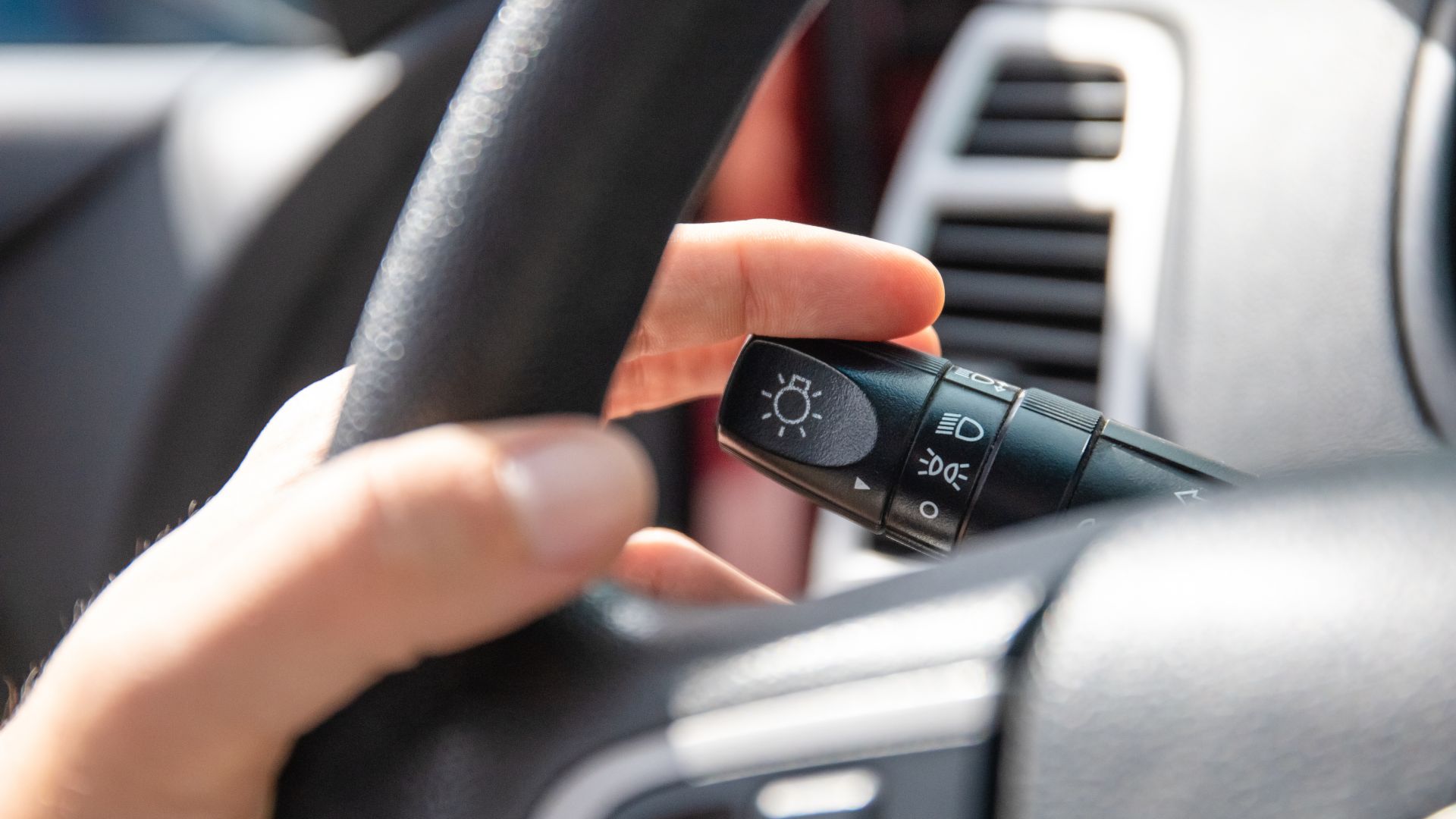 While driving, the turn signal serves as a means of communication with other drivers on the road. Each car has four turn signal lights; two in front and two at the rear. These lights indicate to other drivers when you want to switch lanes or overtake.
For road safety, the turn signals must remain in good working condition. However, it's common to hear about a turn signal blinking fast. A faulty turn signal is dangerous and can cause road accidents.
In most cases, a fast-blinking turn signal means that the bulb is burned-out
Of course, other issues can cause your turn signals to blink fast. Whether you can fix a fast-blinking turn signal or not depends on what is causing it.
In this guide, we'll explore the causes of a fast-blinking turn signal, possible solutions, and more.
How does a turn signal work?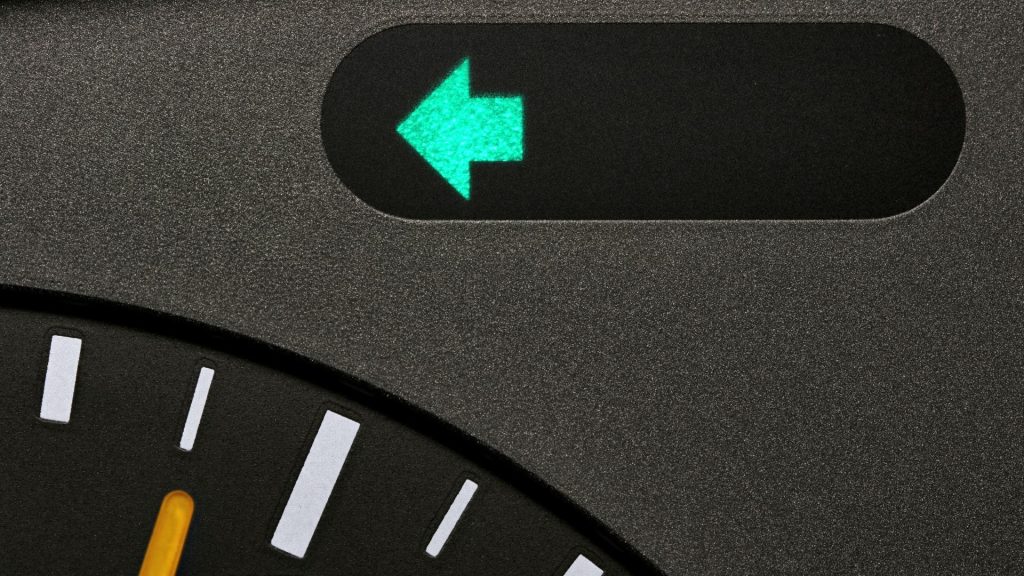 Blinkers or turn signals are straightforward and fast to operate. Although they're a safety feature, some drivers do not use them often. Knowing how a turn signal works might help you appreciate and understand the feature more.
As expected, the turn signal is an electrical system with some wiring. The turn signal circuit receives power when the ignition is on. From the ignition, power gets to the 'thermal flasher' and then to the steering column.
In most cars, the turn signal lever is at the left side of the steering wheel. To activate the turn signal, you move the lever up and down. After moving the lever, a circuit completes the system and allows power to flow to the turn signal lights.
The thermal flash in the system supplies power in pulses and causes the lights to blink steadily. As a result of new technology, some cars now have LED turn signals in their side mirrors. The side mirror turn signals cater to vehicles, not in your blind spot.
Modern cars have self-canceling signals that turn the lights off when you complete a turn. If the turn signal doesn't cancel after completing a turn, you should try manually putting it off. It's a bothersome situation just like with the brake light flashing, so let's see what's behind the issue.
Why is your turn signal blinking fast?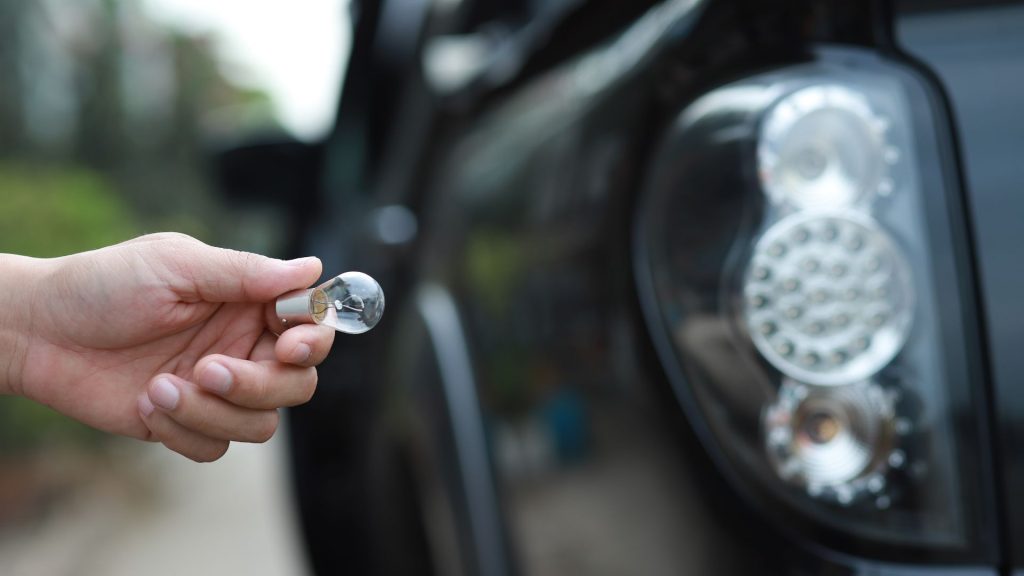 Turn signal problems are electrical, so diagnosing it can be difficult. The turn signal lights share wiring with other car lights, complicating things. We've outlined some issues that can cause your turn signal to blink fast.
Faulty bulb
One of the most common causes of a fast-blinking turn signal is a faulty bulb. Unlike the side mirror turn signal, the front and rear signals use incandescent light bulbs with two filaments. These bulbs do not last as long as LED lights.
Turn signal bulbs usually last for 4,000 hours, so after a while, they can burn out. When your light bulb is at the end of its life, it can start blinking fast. The light also becomes dim.
All these issues are signs that the bulb is faulty and in dire need of replacement. Apart from the bulb itself, a corroded bulb socket can cause your turn signals to blink fast.
Hyperflashing
Hyperflashing typically occurs with LED aftermarket turn signal lights. Some drivers replace their stock incandescent turn signal bulbs with LED bulbs. There are good reasons for this decision because LED lights are brighter, and they last longer.
However, many turn signal relay systems do not prioritize LED lights. The system mainly works with incandescent bulbs and needs a slight adjustment before it can work smoothly with LED lights. For one, incandescent bulbs create light with resistance, while LED lights do not generate light with resistance.
When you activate the turn signal after installing LED lights, the relay system doesn't detect enough resistance. As a result, the system assumes that the LED lights are burned-out and the light starts blinking fast like a dying incandescent bulb.
Poor ground connection
Every other problem that can cause a fast-blinking turn signal looks minor when you think of poor ground connection. If you're unaware, a ground is a connective component that links the battery's negative terminal to the vehicle's chassis.
All electrical parts of a car rely on a good ground connection to function correctly. When the connection is poor, you'll experience the failure of different electrical systems. Poor ground connection means the ignition coil will get less power than it needs.
Remember we mentioned that power reaches the turn signal lever via the ignition. When the ignition coil isn't receiving sufficient power, the turn signal relay gets even less power. Since the power is low, the lights start flickering and blinking fast. It's also sometimes a result of car battery corrosion, particularly on the terminals.
Inadequate voltage
Like poor ground connection, an inadequate voltage can make the turn signals blink fast. Due to battery issues, there might be drops in voltage in different systems across the car. The lights especially will start flickering and blinking fast.
Damaged connection
Many things can damage your turn signal's connection and cause fast-blinking turn signals. If water manages to get inside the system, it can cause rust and do considerable damage. Heat and tear from the day-to-day vehicular operation can also cause damage to your connection.
Outside the issues we've outlined above, some things can make the turn signal blink fast. A defective turn signal relay, burned-out turn signal fuse, and faulty switch are also reasons why your turn signal light is blinking fast.
How to fix a fast-blinking turn signal
With an old model, fixing a fast-blinking turn signal might be simple if you know what you're doing. Newer models are much more complicated because of their complex designs. If your vehicle is one of the new complex ones, we'd advise you to seek help from a trained professional.
To fix some minor turn signal faults, you can use the following steps;
Inspect the car and troubleshoot the problem by elimination.
Replace the bulb if it has burned out.
Check the wiring behind the turn signal lever and clean it if there's water contamination. Also, check for loose wires.
Replace the fuse and switch if they've burnt.
Test the battery to check if your power source is intact.
If your problem is LED hyperflashing, you can fix it by installing an LED flasher. These flashers are the easiest ways to improve hyperflashing. The LED flasher is also affordable and easy to install.
A second method of solving LED hyperflashing is by installing a load resistor kit. The load resistor kit requires wiring for installation. You can download a detailed guide online for the installation process.
How to replace a turn signal bulb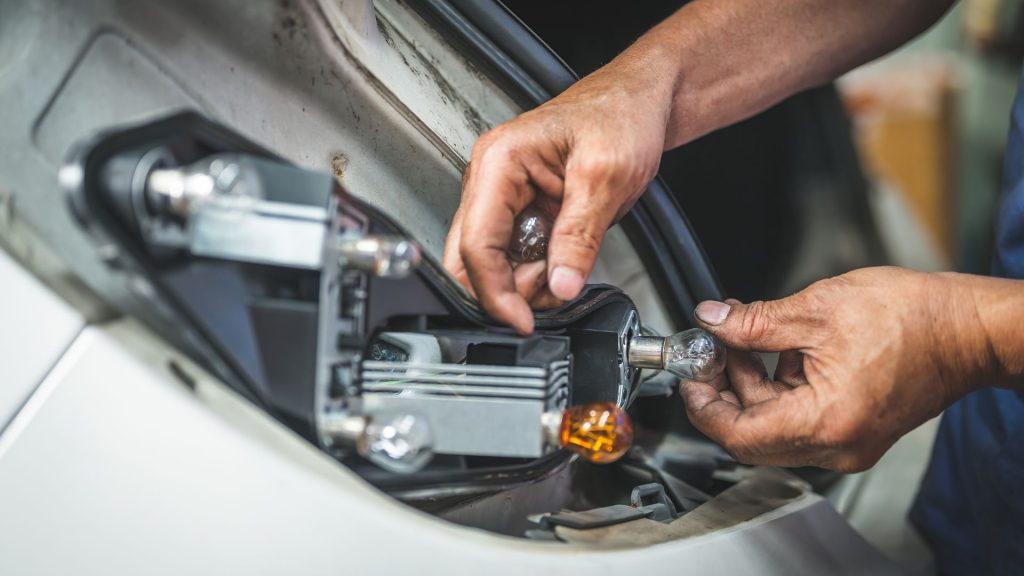 Replacing a burnt turn signal bulb is quite simple. You can get a replacement bulb at your local automotive shop or through your dealership. Also note that different manufacturers have different ways of securing their bulbs, so the replacement steps differ.
To replace your turn signal, you need the following;
New bulbs
Protective gloves
Manufacturer's owners manual
Flathead screwdriver
Use the following steps to change your turn signal bulb;
Open the hood and check the back of the headlight to gain access to the front turn signal. You'll see the turn signal bulb at the back of the headlight. You might have to move your battery a bit to access the bulb.
You can access the rear bulb by checking the back of the taillights. If you can't see it, remove the trunk carpet.
In older cars, you might have to remove the turn signal housing to replace the bulb. In such an event, locate all the retaining notches and unscrew them to gain access to the turn signal bulb.
Twist and pull the light socket from behind the light housing. Unscrew the bad bulb from the light socket and replace it with the new bulb.
After installing the bulb, twist the light socket back into place.
Be careful while removing and replacing the bulbs because they're very fragile.
Is it illegal to drive with a fast-blinking turn signal?
No, it's not strictly illegal to drive with a fast-blinking turn signal in the US. However, it's a potentially unlawful act because the department of transportation allows 120 flashes per minute. That's two flashes per second.
Even though it's not illegal, driving with a fast-blinking turn signal can be confusing to other drivers. The best thing is to immediately replace the bulb once you notice it has a fault.
Our take
The turn signal is an important safety feature though not enough drivers use it. A turn signal that blinks fast is a common sign of a burnt light bulb. Other issues leading to a fast-blinking turn signal include damaged connection, inadequate voltage, the poor ground connection, hyperflashing, and more.
There are DIY methods to fix the problem, but you can also contact a professional, especially if your car has a complex design. Older cars have simpler designs, so it is easy to fix them.
What does it mean when turn signal blinks fast?
When the turn blinks fast, there's a fault in the system. The most common fault is a bad bulb.
Can you get a ticket for a fast-blinking turn signal?
No, you can't get a ticket for a fast-blinking turn because it's not officially illegal in the US. 
Why is my turn signal blinking but all lights work? 
A bad bulb is the most common reason your turn signal blinks while all lights work.
How do I fix rapid blinking?
You can fix rapid blinking by replacing the turn signal bulb. If the issue persists, see a trained professional.