Speed sensor symptoms — causes and fixes
Recognize signs of speed sensor issues.
These days, modern cars come with numerous sensors that report data to the engine control unit (ECU) and help operate electronic fuel injection and gear shifts on automatic cars. While these sensors make driving much easier and modernized, the bad thing is that they can go bad at any point.
One of these sensors is the speed sensor, and it's crucial to recognize bad speed sensor symptoms on time if it fails, There are different types of speed sensors in modern cars, and they even have different roles. So, this post will be your ultimate guide into speed sensor operation, its role, and symptoms telling you that it went bad.
The role of a speed sensor in your car
The speed sensor measures the velocity of your vehicle and submits information to the ECU. Thanks to this, and information submitted by other sensors, the ECU can control fuel injectors and air intake for proper combustion.
It helps maintain optimized engine performance, and speed sensors on automatic cars even aid in proper gear shifts. Thanks to the sensor measuring the velocity, the ECU can electronically determine the most efficient moment for gear shifts.
On top of it all, the speed sensor also aids in a displayed driving speed on the speedometer. If your car uses an electronic speedometer like most modern cars, you can track the speed on the gauge thanks to a speed sensor. So, if your speedometer isn't working, it's likely due to a malfunctioned speed sensor.
As you can see, the speed sensor isn't just a device that reports the driving speed of your car to the ECU. It serves a much bigger purpose, and there could be several types of speed sensors in your car as we'll elaborate on shortly.
How does a speed sensor work in a car?
Understanding how a speed sensor in your car works also depends on the type of the sensor. When it comes to automatic transmission speed sensors, there's usually at least one if not several speed sensors. They are placed on a transmission body or shaft and measure the output speed of the transmission.
In other words, they measure the vehicle's velocity when compared to the RPM range. The ECU can then determine if the transmission is operating properly, or if the transmission is slipping. So, using the information from this sensor, the ECU can determine the precise moment of gear shifts.
The speed sensor also aids in the modern cruise control and adaptive cruise control system. The speedometer speed sensor is plugged into a connector and it measures the velocity of the vehicle and submits the information to the ECU as well.
Speed sensors that aren't attached to the transmission shaft use a magnet that moves with every rotation and the vehicle's speed is measured through a magnetic pulse.
Main symptoms of a bad speed sensor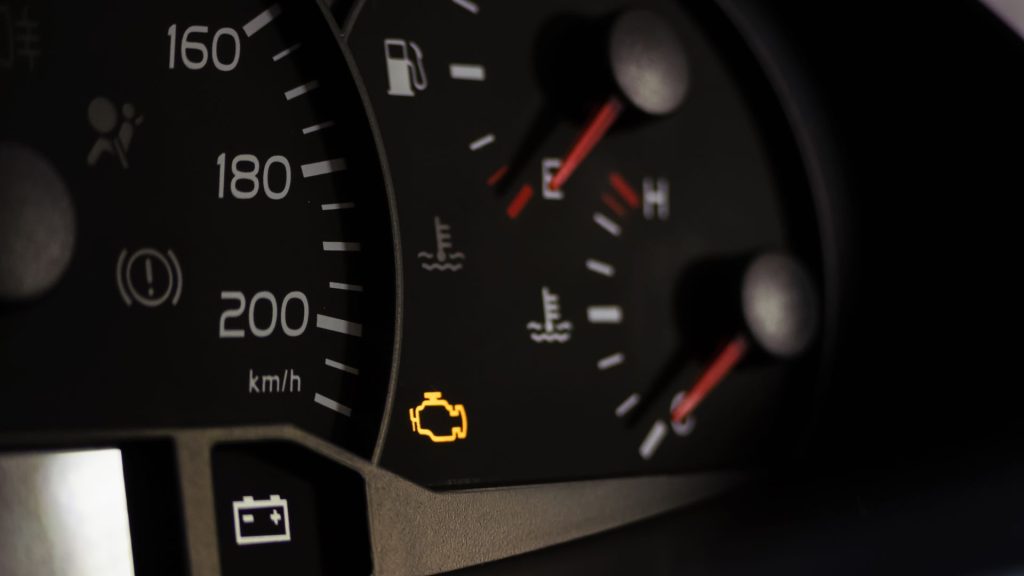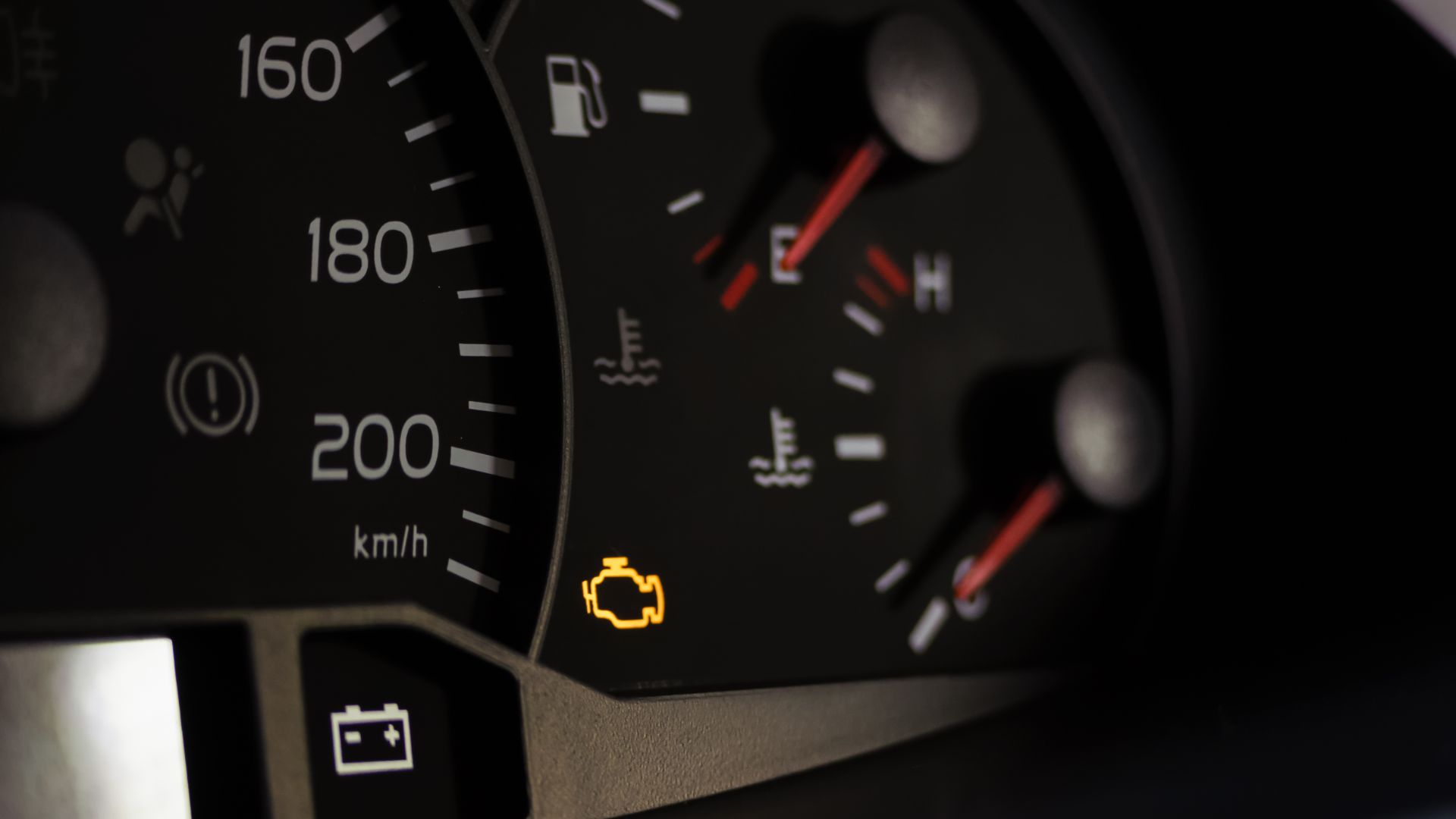 Knowing that the speed sensor in your car helps control the gear shifts and the speedometer, you shouldn't risk leaving it in case it malfunctions. So, these are the main signs of a malfunctioning speed sensor in your car:
The speedometer isn't working
A harsh or slipping transmission
Cruise control doesn't work
Check engine light comes on
A speed sensor can even result in bad combustion timing and therefore affect your engine's operation. As mentioned, it's one of the sensors that help the ECU control the fuel injection process and combustion timing. So, a small sensor might cause serious problems with the engine and transmission of automatic cars and that's why you should deal with it as soon as possible.
The speedometer isn't working
Most modern cars have an electronic speedometer that works thanks to the speed sensor. So, if the speed sensor fails, you won't be able to track your driving speed. It can be a great problem not only by getting you a speeding ticket but also for safety reasons.
So, if your speed gauge isn't showing the driving speed, you should have the speed sensor replaced as soon as possible. In the meantime, you can use GPS speed tracking to at least stay within the speed limit and avoid earning a ticket or endangering your driving safety.
Harsh gear shifts and transmission slipping
If the automatic transmission speed sensors fail, you'll experience harsh gear shifts and a jerking motion when shifting. Also, you might experience your transmission slipping, which is when the speed of the engine's operation expressed through the RPM range doesn't match your driving speed.
It may also occur that your engine revs, but there's no adequate acceleration. Gear shift vibrations could become unbearable and it makes your driving experience much less pleasant. It's due to the communication of the speed sensor with the transmission control unit and the ECU to synchronize transmission rotations with engine speed.
The cruise control system isn't working
Another clear symptom of a bad speed sensor is if your cruise control system isn't working. Modern cars use electronically operated cruise control systems that use the information of the speed sensor to maintain your driving speed.
If the sensor isn't working, you won't be able to use the cruise control system, and you won't be able to track your driving speed on the dashboard. If you try using your cruise control system while the speed sensor isn't working, you won't even be able to engage it, so that's a symptom to keep an eye out for.
Check engine light appears
Finally, a bad speed sensor might trigger the "check engine" warning on the dashboard. It's due to bad combustion timing caused by poor fuel injection operation from the ECU. Since the ECU uses information from the speed sensor to determine precise fuel injection timing, a failed sensor could trigger poor engine performance.
It's all the more reason why you should check the speed sensor and replace it with a new one to cut the worries and prevent engine or transmission troubles.
Fixing a failed speed sensor
Sadly, there's hardly any way of repairing a faulty speed sensor, so you'll have to replace it with a new one to fix the problem. There are some things to keep in mind when replacing a bad speed sensor. First, if the transmission speed sensor fails, you'll need to properly seal it with a sealant to prevent fluid transmission leaks.
In the worst-case scenario, you also have to replace a wire harness. You'll have to do all this to prevent even the slightest transmission fluid leaks that could ruin planetary gears and clutches, and eventually lead to a bad transmission.
Our take
Now that you know all the main bad speed sensor symptoms, you can use the knowledge to replace the sensor as soon as you see it going off. Even though it seems like a small part that won't cause significant damage, it does more than just control the speedometer.
The importance of its accurate readings submitted to the ECU can be seen through your car's engine and transmission operation. So, try to keep these symptoms in mind just in case, as they can sometimes save you from doing expensive repairs.
What happens when the speed sensor goes bad?
When the speed sensor goes bad, your speedometer might stop working and it might even lead to transmission slippage and harsh gear shifts in case a transmission speed sensor fails.
What causes a speed sensor to go bad?
A speed sensor can go bad due to high mileage or worn-out wiring.
Does the speed sensor affect idle?
A bad speed sensor could even affect idle engine operation and might even cause rough idling due to bad information sent to the ECU.