Can you jump a motorcycle with a car?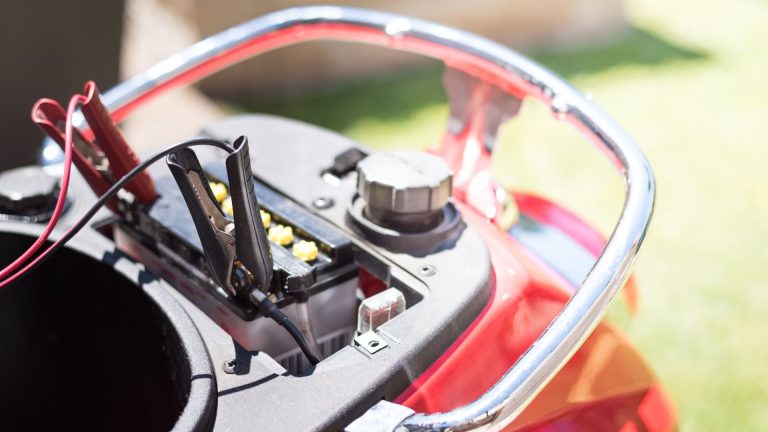 Driving a motorcycle might be a completely different experience from driving a car, but some problems are always the same. Ending up with a dead battery can prevent you from getting back on the road, and you must know how to jumpstart your motorcycle.
Some of the best ways include push-starting a motorcycle or using a portable jump starter. Still, if you don't have a portable battery and a push start isn't working, you'll need another solution. So, it's only natural to ask yourself – can you jump a motorcycle with a car? Yes, you can jump a motorcycle with a car that has a good battery, and this guide will shed some light on it.
How does a motorcycle battery work?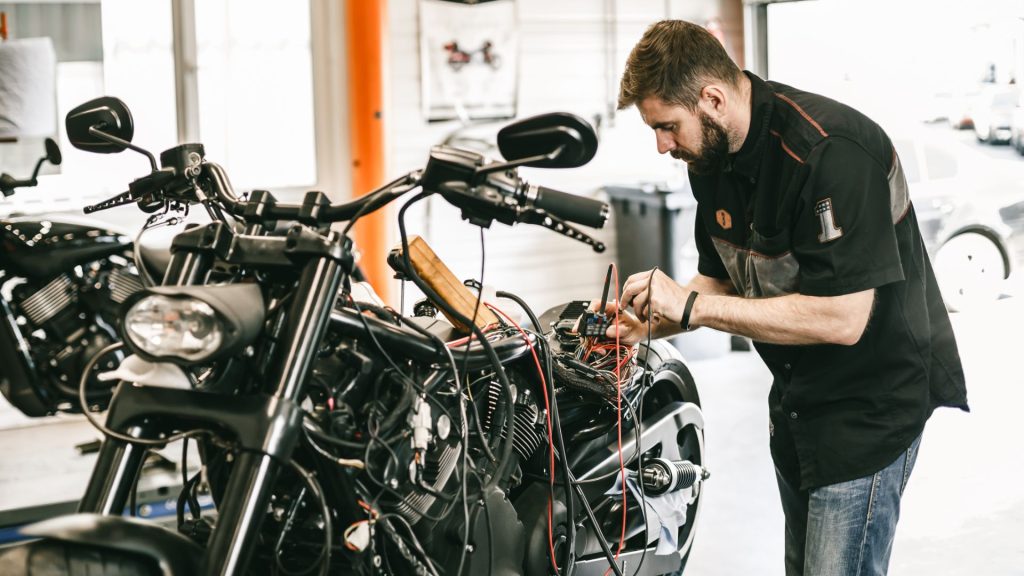 The truth is – the motorcycle battery does mostly the same work as a car battery. Still, there are some risks of using a car to jumpstart a motorcycle with a dead battery. The most notable risk is frying the motorcycle's electrical systems since a car battery is much more powerful.
A car's battery is charged by the alternator as the engine is running, and it's a 12-volt battery. Without the alternator properly charging, battery discharge could lead to a dead battery within two days.
On the other hand, a motorcycle also has a charging unit, and the battery is also a 12-volt one. However, it doesn't keep the voltage consistently at 12 volts and is usually instead between 9 and 10 volts. The reason for this is simply because a car battery has a more powerful machine to power.
Of course, it being a 12-volt battery also means it's able to keep the same amount of charge as a car battery. So, what's a big difference then? Well, it's all about the size and weight. Motorcycle batteries are simply smaller and lighter, so they suit a motorcycle.
While you can use a car battery to charge a motorcycle battery, you can't do it the other way around. Also, motorcycle batteries tend to last a bit shorter than car batteries, and trying to connect a larger 12-volt battery suitable for cars to a motorcycle will only result in fried electrical systems.
Before you decide to jumpstart a motorcycle with a car battery
If you are stranded on the road with your motorcycle and a push-start method isn't working, you only have two options. Either you'll use a portable battery charger, or jumpstart it with a car battery. However, we already mentioned that there are some risks that you should be aware of before trying this.
Here are some of the main things you should consider before you try to jumpstart a dead motorcycle battery:
A car battery can fry your bike's electrical systems
Your motorcycle won't run if the car battery amps are too high
It might be tough to do it with car jumper cables
Don't try cranking your bike for too long after a jumpstart
Now, you might be wondering how can you fry your motorcycle's electrical systems with a car battery if your battery is also a 12-volt one. Well, as mentioned, the alternator charges the battery once the car's engine is running, so the voltage could go quite a bit higher at this point.
That's why you mustn't approach this task like jumpstarting a car's battery or jumpstarting a car with a bad alternator for that matter. If the amps are too high, your bike's electrical systems will get fried, and you won't be able to start it even after charging the battery. Being extra careful is the key here.
Steps for jumpstarting a motorcycle with a car battery
Once you are aware of the risks and pieces of advice you need to have in mind, it's time to proceed with the jumpstart. It's a good thing to try a push start once again before relying on jumpstarting a motorcycle with a car battery as the last option.
Make sure that the car has a good battery, and start by shutting the car's engine off. A crucial thing is to bring the motorcycle as close as possible to the car's hood, without having the jumper cables intersect or the car and motorcycle touching.
1. Make sure you've got the right set of cables
While it's possible to jumpstart a motorcycle with regular car jumpstarting cables, it's much better if you have motorcycle-specific jumper cables. For this to work, you'll need to reach the bike's battery terminals properly, and clamps on the car jumper cables might be a bit too bulky to do it properly.
Still, if you only have car jumper cables, you can carefully proceed that way and try to make the most out of the clamps. Proceed by connecting the positive sides of both battery terminals. It's essential that you properly ground the connection, so first ground the car's end, and then ground the motorcycle's end.
For the best charge, you can attach the clamp on the motorcycle's side to a metal surface like the motor frame.
2. Don't start the car's engine
This one might come in as a shocker, but don't crank the car's engine by any means when the two batteries are connected with jumper cables. Remember, it's not the same as jumpstarting a car. While you would regularly keep the car running and even rev up to 2000 RPM to entice a better charge, jumpstarting a motorcycle is different.
To prevent frying the electrical connections of the motorcycle, it's enough to have the two connected, and the car's battery will charge the motorcycle's battery even without starting the engine. Just make sure that the connection is properly grounded, and leave the two connected for a few minutes.
3. Longer motorcycle cranking won't help
Now that you've successfully charged the motorcycle's battery, it's time to go ahead and start the motor. Before you do, make sure that the computer works and there's a sign of electrical charge. Next, crank up the motor for a few seconds at most.
It won't do you any good to try longer cranking if the motorcycle still won't start. You can only make things worse by burning the electric and starting systems. If the motorcycle's battery doesn't seem charged, you can just leave it for a bit longer.
Once it starts properly, you can try driving around for a bit until at least 15 minutes have passed to make sure that the battery is properly charged.
4. What to do after a successful jumpstart?
After you've started the motorcycle by using a car battery, it's important to still get the motorcycle battery checked. Having in mind the difference in capacity, the motorcycle's battery might end up damaged from the jumpstart.
Consider this a good temporary solution if you can't seem to push start the motorcycle and you don't have a portable charger. You shouldn't waste any time driving on a jumpstarted battery, so head to your mechanic to inspect the battery as soon as possible.
Our take
This guide will hopefully serve well all of you that have been wondering "can you jump a motorcycle with a car" and provide proper instructions on how to do so. It helps a great deal if you have motorcycle cables under your seat, and if you are thorough and carefully go over the instructions.
Make sure that you don't start the car's engine at any point while the batteries are connected, and don't try cranking the motorcycle for longer than a few seconds to save your bike's electrical system.
Can I use a car battery to jump-start a motorcycle?
Yes, you can use a car battery to jumpstart a motorcycle, you just need to be careful not to fry the motorcycle's electric system while doing so.
How do you start a motorcycle with a dead battery?
You can start a motorcycle with a dead battery by push-starting the motorcycle, using a portable charger, or jumpstarting it with another battery.
How do you jumpstart a motorcycle?
You can jumpstart a motorcycle by using a portable charger, "jump-box" or by using another good battery and motorcycle-specific jumper cables.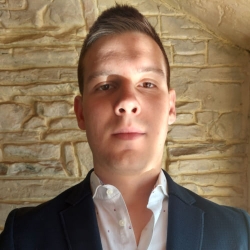 Latest posts by Filip Gromovic
(see all)