Ram EcoDiesel years to avoid — most common problems
Avoid potential issues by knowing the crucial years to avoid for a Ram EcoDiesel purchase.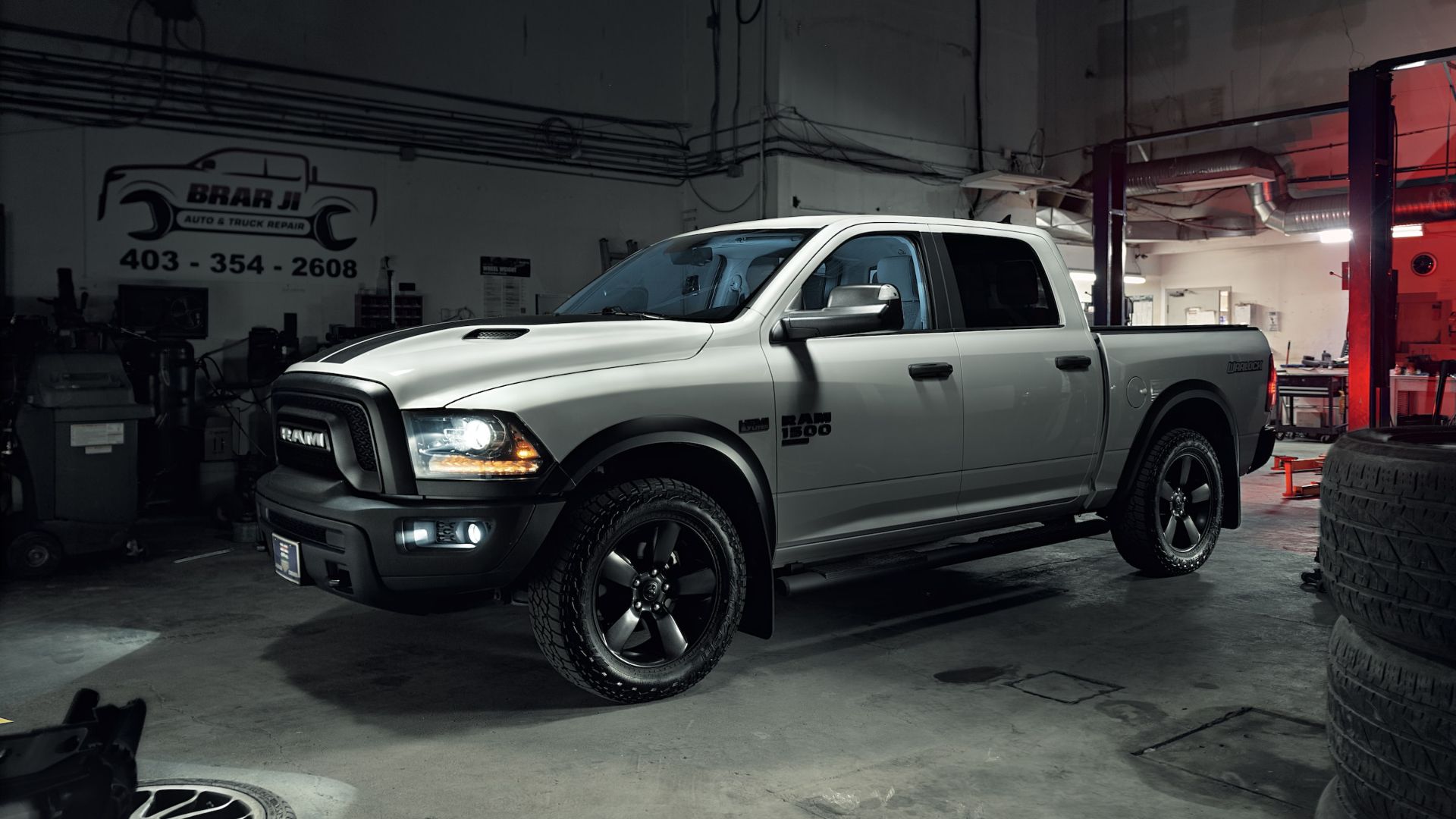 The American auto industry has recently produced an abundance of trucks. Some are ideal for hauling heavy loads, while others can be driven all day and thrive when taken off-road. Given the importance of pickup trucks in our lives, drivers must have the right one that serves them best and fulfills their needs.
Ram trucks are a well-known pickup in history, and the Ram EcoDiesel reliability set it apart from the crowd. EcoDiesel is a unique powertrain that provides more horsepower and torque while using less fuel, and it is a more advanced technology that boosts both power and output.
The EcoDiesel diesel engine has been used in Ram Trucks and Jeeps since 2014.
The Dodge Ram EcoDiesel is one of the most dependable pickup trucks on the market. They can be work trucks, city trucks, or both. Outside of typical vehicle problems, only a few have severe issues, but as with all vehicles, you can save yourself some stress if you know the Ram EcoDiesel years to avoid.
Why you can trust REREV's advice on which car model years to avoid: Our car experts look at official data, ask real drivers what they think, and talk to experienced mechanics to make sure our list is useful. This reliable info can make buying a car easier for you. Want to know how we do it? Find out more about our research methodology.
Most common Ram EcoDiesel problems
EcoDiesel engines have been a popular choice since their introduction, but Ram EcoDiesel problems are also a significant issue.
According to many survey reports, Dodge Ram EcoDiesel problems are limited to four to five major engine issues, with the rest being minor.
These issues can occur in any EcoDiesel engine due to using it beyond its limits.
Some typical Ram EcoDiesel problems include the following:
Cracked EGR cooler
The exhaust gas recirculation (EGR) valve on EcoDiesel engines has a cooling system built into it, and leaks of antifreeze and cracked EGR valves have been continuously reported. These problems primarily affected older engines, but users are also dissatisfied with new engines' subpar cooling and hose quality.
Heat exhaustion and body warming can cause damaged EGR valves in EGR coolers. The only cause of an unexpected leak in the engine compartment is these cracks, which can cause severe harm and a large fire if not used promptly. Deeper cracks may develop due to an inappropriate hot and cold engine cycle.
Glow plug problems
Many customers have complained that some Ram EcoDiesel engines are difficult to start. When they touch the key ignition switch, they hear a brief clicking sound, but nothing occurs.
These problems are brought on by a blown-out or damaged glow plug. Such glow plug problems may also result in the release of white smoke and fuel leaks in the exhaustion container.
An erratic power supply, an uncontrolled voltage supply, faulty wirings, and excessive heat may bring on these problems.
Fuel Injection System Problems
Regular impairment is a problem with most older Ram EcoDiesel engines. Although the new Ram engines' manufacturers claimed they were free of these fuel-related problems, many complaints of ineffective fuel systems have been made.
Reviews have revealed that these engines require routine servicing and maintenance after traveling more than 100,000 miles. Their fuel injectors and pumping motors are inferior to what the Ram model descriptions have stated.
Turbo failure
Oil seal leaks, worn-out bearings, sticky VGT parts, compressor damage, and a malfunctioning turbine wheel are all causes of turbo failure. As reported by most users, these minor issues add up to a major turbo failure that necessitates an expensive repair.
The overuse of turbo bearings or an unwelcome connection between the turbo housing and compressor wheel can cause such problems.
Malfunctioning oil cooler
The most common causes of Ram EcoDiesel engine problems are ineffective coolers and an overheated engine body. Oil coolers also become damaged and unstable when utilized in excess of what is advised. Once this happens, it is apparent that coolant and oil particles have gotten into the cooling system. A cracked and overheated cooler causes the entire cooling system's oil pollution.
The coolant's thick oil coating causes the oil temperature to rise quickly.
The lifespan of these EcoDiesel engines can be reduced by half the normal due to rough driving or usage. Other oil troubles and engine obstruction will result from these concerns. They can malfunction after 20 to 30 thousand miles of use if they are not adequately maintained.
Timing chain problems
Timing chain difficulties are another concern with Ram EcoDiesel models. These chains are fitted to show precise timing for EGR valves and other engine components.
However, it was noted that the 2022 RAM 1500 had switched the piston and valve timing intervals and unintentionally slipped the chain. Even though such a change won't necessarily damage your valves, it can still be expensive to fix. Massive slippage, however, can lead to damaging the pistons and valves.
TIPM problems
Many contemporary RAM pickups can have issues with the Totally Integrated Power Module, or TIPM for short. When the module is broken, it can lead to some electrical problems, including power windows not working, faulty A/C systems, coolant fans not working, and more.
Leaking exhaust couplers
The 2014 and 2015 EcoDiesel Rams are prone to leaking exhaust couplers, which can cause the truck's interior to smell like diesel exhaust. A flex pipe or coupler connects the exhaust pipe from the turbo to the DPF system. The coupler is prone to cracking, resulting in an exhaust leak. Exhaust fumes permeate the engine compartment and are drawn into the cabin via the air system.
Some owners reported mild odors in the cabin, while others reported unbearable or nauseating fumes. The leaks are caused by poorly manufactured couplers that crack due to the heat of the exhaust gasses. Dodge issued a recall for this coupler and redesigned it in late 2014, hence the defect affecting only the 2014 and 2015 models.
Which Ram EcoDiesel years to avoid?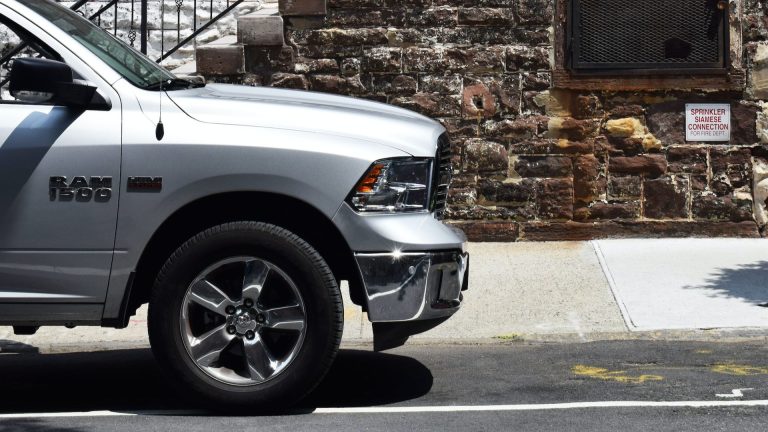 Dodge RAM EcoDiesel models from specific years should be avoided at all costs. Users must use caution because not all Dodge Ram EcoDiesel models are trustworthy, even if they frequently perform admirably.
There are a few Dodge RAM EcoDiesel years that you should avoid buying since they have a few issues that can be very uncomfortable.
Consider the cost of repairing the engine and other issues for a brand-new car. Avoid them at all costs; don't buy them and attempt to fix them.
Learn more about the Dodge RAM EcoDiesel years you should avoid by reading on.
2014 EcoDiesel model year
The new EcoDiesel engine was initially introduced in the 2014 RAM 1500, which had a number of issues. Anything's initial release will inevitably experience the most problems, and this one certainly did. For the RAM's 2014 models, there were 14 recalls; while not all included engines, most did.
The transmission was the major problem in adjusting to the EcoDiesel engine for the year. Owners have a wide range of complaints concerning the transmission acting up in different ways. This includes shifting out of drive while driving, noisy cold starts, noisy low speeds, rpm without acceleration, and transmission bumping when releasing the brake or accelerating. Many of them appear to be minor issues, and they very well could be, but they could also be issues causing a transmission to fail.
2015 EcoDiesel model year
The recall of the electrical, gearbox, engine and fuel system accounted for 14. The failure of the new EcoDiesel engine platform is still largely responsible for these issues.
The RAM GPS/UConnect system failing, the radio not working, the dashboard warning lights not working, and the screen not working were among the issues that were frequently reported. Unfortunately, many of these problems are like the boogieman: most technicians don't know why they happen, so they come up with a temporary fix or repair, and the issue reappears.
2015 EcoDiesel model year
For the 2016 RAM 1500, there were 11 recalls due to the EcoDiesel problems. The RAM 1500 had issues with its engine, which was less potent than in previous years, including a defective rear tailgate latch on cars with power locks.
Among the numerous problems with this RAM were faults with the shifter linkage, the cruise control, and the airbags.
Best Ram EcoDiesel years
Don't be put off by the other models' flaws. Rams are tough trucks, and these model years are the best of them:
2017 Ram EcoDiesel
2018 Ram EcoDiesel
2019 Ram EcoDiesel
2020 Ram EcoDiesel
2021 Ram EcoDiesel
2022 Ram EcoDiesel
These Dodge RAM EcoDiesel trucks experienced the fewest issues and owner complaints throughout these years. If you can find one in decent condition, you could have a long-lasting, low-maintenance truck.
The 2017 model is a go-to for any hauling endeavor because it has one of the smoothest riding suspensions on the market. Most drivers consider the cabin quality unrivaled, and it has one of the best 8-speed automatic transmissions ever produced.
Ram says its V6 is a "remarkably quiet, powerful, and efficient workhorse." A 3.0L EcoDiesel V6 with 480 lb-ft of torque and a 12,560-pound towing capacity powers the 2021 Ram EcoDiesel. Additionally, it has 260 horsepower, and 2040 pounds is the maximum weight it can support. The new EcoDiesel engine appears to be a good deal.
One of the most trustworthy pickups is the Ram 1500. The designers of this model have been paying attention to client concerns for a long time, and they have taken note of the two primary ones; faulty electrical systems and inadequate comfort in particular. Most modern Ram trucks have unmatched body integrity, passenger comfort, and electrical systems, making them a strong truck to consider buying.
Is the Ram EcoDiesel worth buying?
Ram EcoDiesel's dependability demonstrates a longer lifespan than gasoline-powered engines.
The Ram EcoDiesel provides a three-year, 36,000-mile basic warranty and a five-year, 100,000-mile powertrain warranty. The 1500 EcoDiesel achieves 22 city mpg and 32 highway mpg.
If you maintain proper fluid levels, maintenance, and regular upkeep, your 1500 EcoDiesel should survive very long. According to several owners, the mileage is between 200,000 and 300,000.
Numerous sets and packages for the Ram are compatible with EcoDiesel. The eight-speed TorqueFlite transmission shifts correctly at any speed. It looks robust on the road, is quiet inside, and can pull a trailer.
Is the Ram 3.0 EcoDiesel reliable?
The EcoDiesel engine in the Ram 1500 is reliable and should easily last between 200,000 and 300,000 miles with proper maintenance. It can provide up to 50% extra driving time and lasts significantly longer than gas-powered engines.
What are the issues with the 3.0 EcoDiesel?
The greatest worry is the potential for fire caused by coolant leakage, but other issues to watch out for include EGR failure and early timing chain wear.