Dodge Cummins years to avoid — most common problems
Ensure a hassle-free ownership experience by avoiding certain Dodge Cummins years.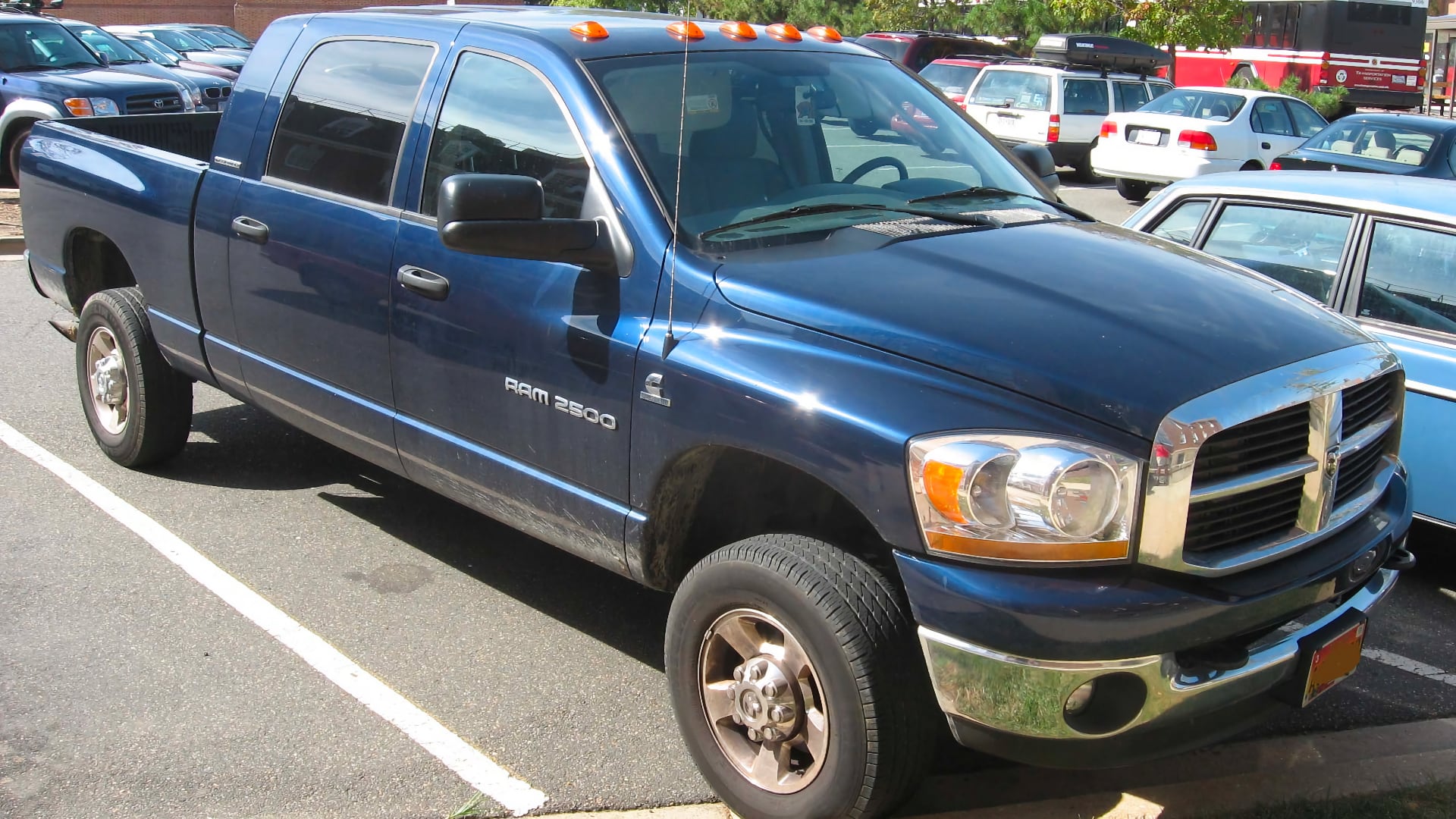 Dodge Cummins engines are typically powerful, allowing Dodge trucks to travel over rough terrain. This line of turbo-diesel engines has powered dodge cars for many years. However, like all vehicle parts, engines have problems too, and the Dodge Cummins is no exception.
There are several Dodge Cummins years to avoid, and we'll discuss some of the troublesome years of the Dodge Cummins engine in this article.
Why you can trust REREV's advice on which car model years to avoid: Our car experts look at official data, ask real drivers what they think, and talk to experienced mechanics to make sure our list is useful. This reliable info can make buying a car easier for you. Want to know how we do it? Find out more about our research methodology.
Most common Dodge Cummins problems
Although Dodge Cummins engines are regarded as one of the most dependable, several issues have been identified over the years. Some of the most common issues with this engine are as follows:
Diesel particulate filter (DPF) clogging
In the early years of production, these clogging problems were more severe. These problems cause the engine to build up back pressure, which can increase the engine's heat and stress levels. Some symptoms include engine problem codes, reduced power mode, long cranks, and power loss.
While original filters are nearly twice as expensive, even a refurbished 6.7L DPF can cost more than $1,000. Some mechanics claim that cleaning the clogged diesel particulate filters solves the problem, while others choose to remove the DPF. However, due to emissions, DPF deletes could raise certain legal issues.
Head gasket problem
Although uncommon, these problems can happen due to the Cummins 6.7L diesel engine's greater power and torque.
And it's possible that high cylinder pressure is to blame. White smoke with a sweet smell, oil diluted with coolant, and overheating are symptoms of a blown head gasket.
Turbocharger failures
These problems are more common in older Cummins 6.7L diesel engines, but they can occur in any model year due to the demanding nature of turbochargers. As turbochargers age, they develop various problems, including leaking oil seals, worn bearings, sticky Variable Geometry Turbochargers (VGT), and turbine wheel damage.
If ignored, the turbine or compressor may collide with the turbocharger housing, resulting in total failure. Slow spool, excessive exhaust smoke, whining sounds, and sudden oil loss are all symptoms.
Mechanics recommend idling the truck for a few minutes before shutting down the engine, allowing the oil to warm up before pushing the truck too hard.
Fuel dilution issues
Dilution of fuel in oil is natural because it is how engines manage regeneration and burn particulates for cleaner emissions. According to mechanics, a dilution rate of 5% is acceptable. However, some Cummins 6.7L diesel engines appear to have excessive dilution, which can interfere with oil lubrication and engine protection.
The problem may cause the internal engine to wear out prematurely. Because the symptoms of fuel dilution are difficult to detect, oil analysis should be performed regularly.
Other ways to avoid the problem include avoiding prolonged idling and allowing the engine to warm up properly, especially before heavy towing. The same goes for clogged fuel filter symptoms which often occurred for this particular model.
EGR cooler problems
Many contemporary diesel trucks have EGR problems, which also apply to the B6.7 Cummins. Indeed, many of the emissions-related devices on most modern diesel engines tend to cause problems.
It is well known that the 6.7 Cummins' EGR valve and cooler can malfunction, especially at greater mileage. When issues arise, owners frequently choose to uninstall the EGR system. EGR deletion can, of course, raise legal problems because of emissions regulations.
The EGR problems can occasionally be resolved by cleaning the EGR valve. In general, it's a good idea to swap out or remove the components, particularly if your Dodge or Ram 6.7 has higher mileage.
Which Dodge Cummins years to avoid?
The Dodge Cummins has a long history of dominating the automotive industry. The Dodge Ram system is built around this powertrain, which continuously powers this truck. They provide a strength that is dependable and powerful.
Certain Cummins years are unwise to purchase since they have a history of mechanical issues. The first-generation Cummins models are among the worst years to stay away from since, firstly, they are too old to be driven in contemporary times like now, and, secondly, they are less reliable than the more recent versions.
However, despite many outstanding Dodge Cummins models, there are still some years to stay away from. Below are some Dodge Cummins years to avoid:
First-generation Cummins (1991-1993 model years)
The first-generation Dodge Cummins model years are considered the worst for the Cummins engine system. They are widely believed to be the worst because they are pretty old and ineffective.
They also provide far less horsepower and torque than the more recent engine versions, another factor contributing to their unreliability.
It is necessary for you to steer clear of this model and choose a more recent model.
It is also important to note that the older the engine, the more issues the driver will probably encounter while operating the vehicle.
Third-generation Dodge Cummins (1999, 2001 and 2003 model years)
When it comes to the third generation of the Cummins engine system, many people consider it inadequate for various reasons. You must also be aware of the numerous unfavorable and alarming reviews that owners of cars from this generation have posted on multiple automobile review websites.
The cabs on the 1999 model are reputedly compact. Compared to earlier model years, it is also more challenging to manage.
The engine blocks are renowned for easily splitting and being relatively thin. And the 2001 model year was known to have a problematic injector.
Finally, it is essential to note that the horsepower and torque are unreliable, especially for the 1999 model year, so you should avoid buying them.
Fourth-generation Dodge Cummins (2006 model year)
The most typical issue with the Dodge Cummins model from 2006 is with the heating and air.
It's also important to point out that the composite doors and air conditioner are both non-functional, and there are no airflow sources, such as vents.
In addition, many have reported suspension issues, and death wobble incidents, which include a quick side-to-side revolution of the steering wheel and can be highly dangerous if they occur while driving.
Because there is a great likelihood that you may be involved in serious traffic accidents, which could even endanger your life, you should stay away from this model year.
Best Dodge Cummins Years
There are some safe years to purchase used Dodge Cummins, even though there are many to avoid. Below are some of your top options for this engine type.
2004 Dodge Cummins
2005 Dodge Cummins
2009 Dodge Cummins
2010 Dodge Cummins
2012 Dodge Cummins
2013 Dodge Cummins
2014 Dodge Cummins
2015 Dodge Cummins
2016 Dodge Cummins
2017 Dodge Cummins
2018 Dodge Cummins
2019 Dodge Cummins
2020 Dodge Cummins
The most recent model included many advancements, tremendous horsepower, and striking appearances.
They also have a strong torque power, which falls between 850 hp and 1000 hp. They also offer a brand-new four-door cab style. They provided a three-pedal manual transmission from 2011 to 2019, and electronic Stability Control is available on the 2500 and 3500 models.
2014 saw the introduction of air suspension in both the 3500 and 2500. Additionally, a keyless ignition was offered. The features have gotten better and better over time.
Compared to other years on the market, these engines stand out as the superior choice. Even with these suggested engines, you will still notice issues like any other vehicle. Among the most frequent are stability control and engine failure issues. Nevertheless, they happen less frequently in these years than in the ones to avoid with the Dodge Cummins.
You can be certain you're getting the best if you buy one of these years. These years are, without a doubt, the most dependable.
Is the Dodge Cummins worth buying?
If you want to own a pickup truck, you should obtain a turbo diesel engine. Additionally, Cummins engines are undoubtedly the undisputed lords of the mountain among turbo diesel motors worldwide.
Cummins engines can now be found in long-haul vehicles, mini buses, pickup trucks, industrial equipment, and agricultural machinery. Furthermore, these engines can power trailers and be used in vehicles to tow RVs.
These engines have excellent horsepower, torque, and fuel efficiency ratings, but they are not without flaws.
Dodge Cummins' years to avoid in terms of dependability include 1992, 1999, 2001, 2003, and 2006, among others that were highlighted. You might have a strong and dependable pickup truck at your disposal if you choose a model that is not from these years.
What are the worst years for Dodge Ram 2500?
2013, 2012, and 2015 Ram 2500 Model Years are the worst for the Dodge Ram 2500. The Ram 2500 from the 2012 model year receives the most complaints, but the 2013 model year is thought to be the worst because of its expensive problems. Major engine issues plague the 2013 model year.
Which Cummins motor is the most reliable?
The most reliable Cummins motor is the 6BT. The 1980s saw a revolution in the diesel engine and trucking industries thanks to this engine.u003cbru003eu003cbru003e A well-kept 6BT is still a dependable option for enthusiasts, having debuted direct-injection technology with its 12-valve variant.