Oil smells like gas – what you should know
Discover the unexpected reasons behind the smell of gasoline in your oil.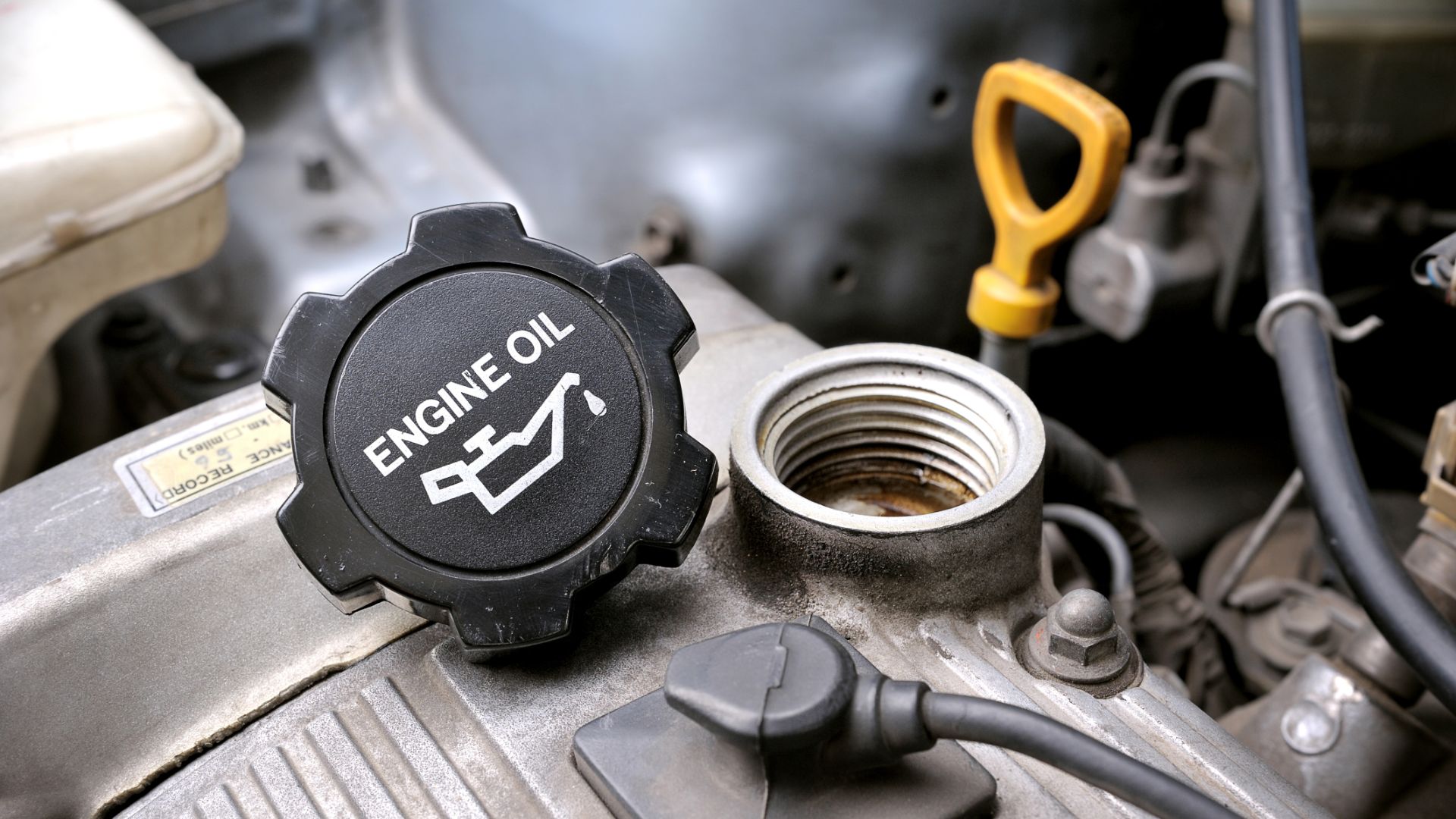 Some smells, like that of a new car, are not only satisfying but soothing. On the other hand, the smell of gas while you are driving should leave a lot of questions in your mind.
The sense of smell is one tool you can use to detect almost anything. Many good car mechanics use scent to give accurate inferences about the state of a vehicle. So, what should oil smell like?
An accurate description of how oil should smell will depend on the individual answering. But if engine oil smells like gas, that is a big red flag needing prompt evaluation. Read on to know what could cause your gas-smelling engine oil and what to do about it.
Why does my oil smell like gas?
For many reasons, your oil may smell like gas, and we will attempt to explain most of them. The three below are the less troublesome but common reasons.
1. You are driving short distances
If you have only been driving your car over short distances for an extended time, your engine oil will smell like gas. Driving short distances too often shortens the lifespan of your vehicle and can cause your oil to smell like gas.
The smell occurs because some small amount of gasoline always runs down into the oil sump for most vehicles. Driving over a long distance heats the engine enough for the gas to evaporate from the oil pan, and continuous short-distance driving encourages a build-up of gasoline in the oil sump instead.
If you are a driver who usually drives short distances, you should consider changing your oil and the oil filter more often than others who drive long distances. Doing this will help you avoid messy situations like sludge and fast wear.
2. You have faulty fuel injectors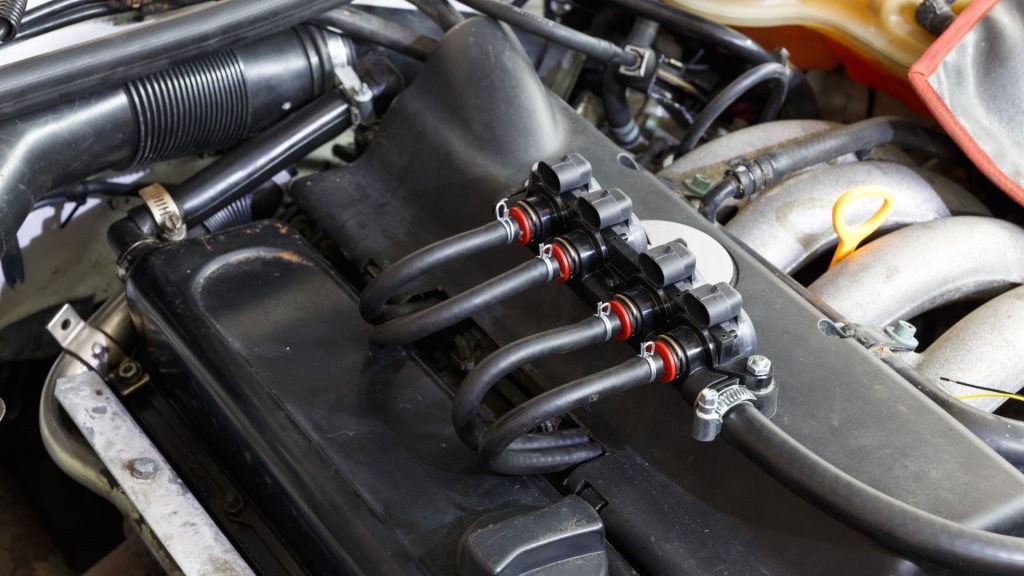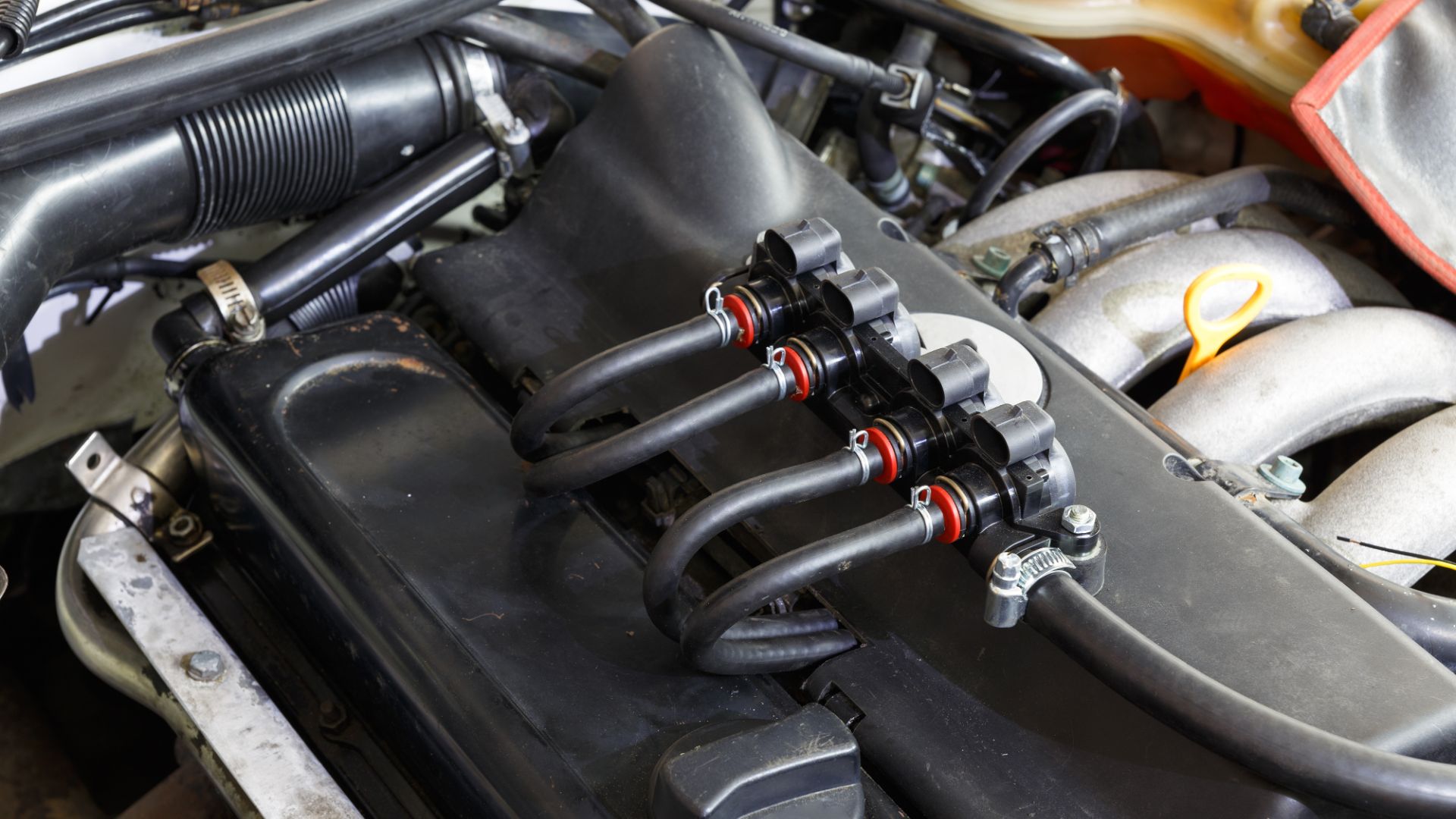 Fuel injectors are found inside the intake manifold and spray fuel through tiny nozzles. The three common reasons they fail are abrasions, deposits, and excess wear. Faulty fuel injectors will cause your engine to misfire and can be detected early by checking to see if the engine oil smells like gas. It's possible to use fuel tank additives for dealing with this issue, but you should also consider the problems after fuel injection cleaning.
3. You do not follow the routine oil change
Changing your engine oil according to the routine recommended by your auto mechanic is essential. If you do not change your oil on time, it can lead to it smelling like gas.
In this case, it is not that there is much gasoline in your oil sump. Instead, since the oil gradually builds into sludge inside your engine, it tends to smell like gas but may contain only a tiny amount. So, if your oil smells like gas, you should consider changing it (and the oil filter) if you habitually ignore that duty to your car.
Severe causes of oil smelling like gas
1. An unbalanced air-gas ratio
An air-to-gas ratio tells you how many parts of air are mixed with each part of gas. The balance has to be ideal for all the gas to be burnt without excess air. For every one gram of fuel, 14.7 grams of air is required to burn right.
If your air-fuel mixture ratio is too rich and unbalanced, gas will run into the oil pan via the piston rings. In most cases, a faulty oxygen sensor could be the reason for this imbalance.
2. Misfires
When the combustion reaction does not work right, the engine misfires. The common reason for this is the air-fuel mixture not getting ignited. Consequently, the gas can lower compression by washing the cylinder walls.
The lowered compression allows more blow-by to occur through the piston rings causing the gas to pour down and into the oil sump.
3. Dirty fuel
Some filling stations sell dirty fuel sometimes. The reason for this could be the way the gas is stored, some bits of unrefined petroleum in the fuel, or dirt from the truck supplying the gas. For the abovementioned cases, the gas will not burn or ignite in the combustion chamber because of impurities.
Subsequently, the unburnt gas gets into the crankcase and down to the oil sump.
4. Faulty carburetor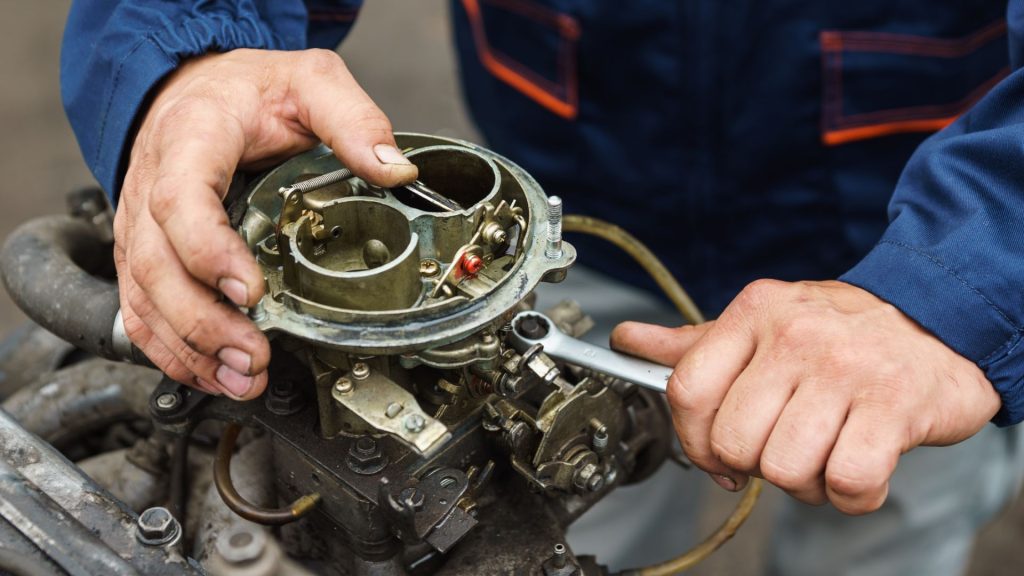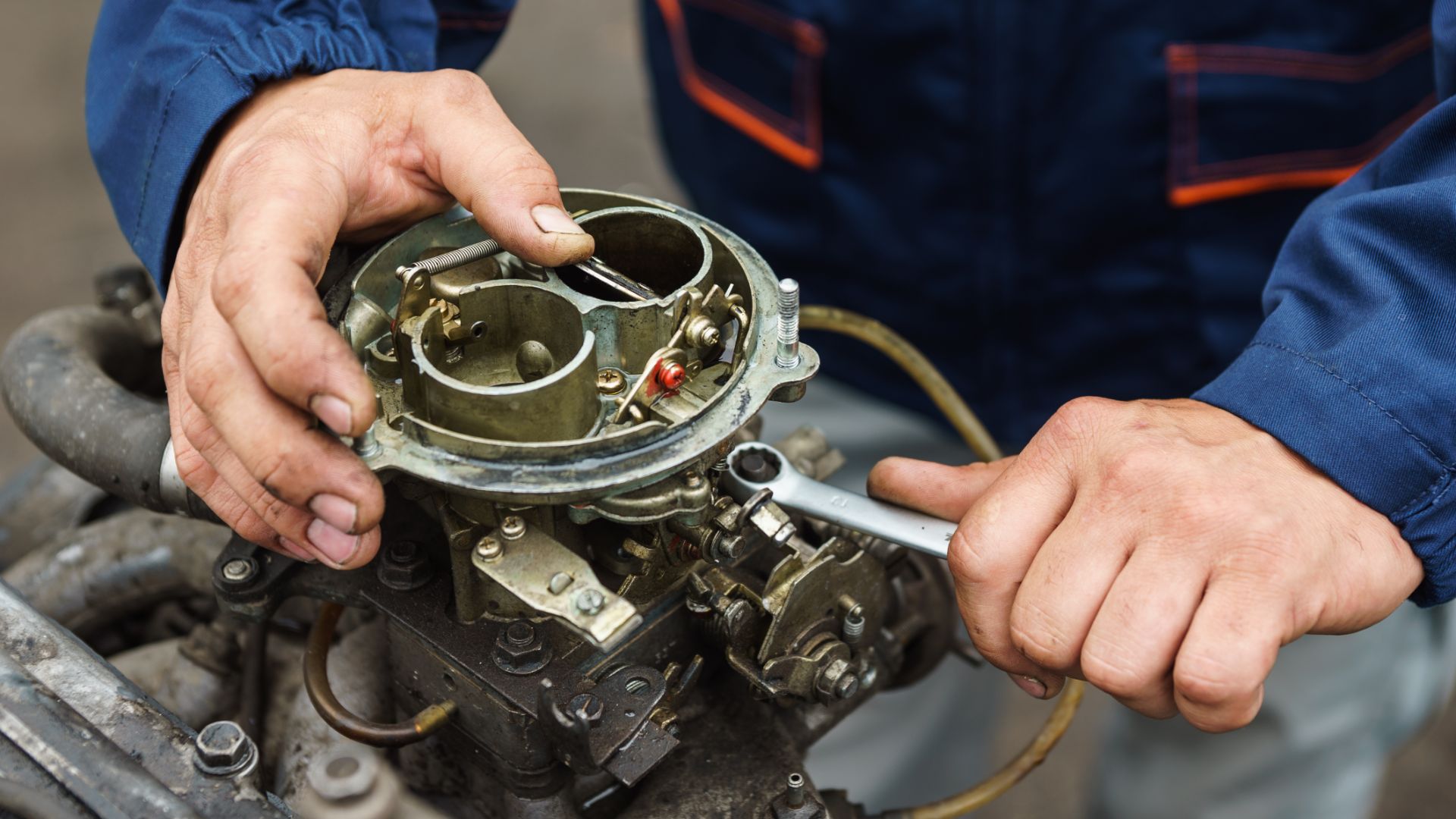 Modern production vehicles use computerized fuel injection systems to input the right amount of fuel and air into the combustion chamber of the car engine. They have taken over carburetors completely, and you only see carburetors in very old models.
A faulty carburettor will let gasoline into your oil sump. Due to its mechanical nature, faults can happen quickly. The diaphragm of a carburettor handles the fuel mechanism, which the gas pedal controls. As a result of this arrangement, the butterfly valve controlling airflow can get stuck.
Ultimately, fuel escapes due to this lapse and into the oil sump.
The advantage carburettors have over fuel injectors is that they are easy to repair. Most bikes and other unique engines still use carburettors because a faulty carburettor would not keep you stranded for long.
5. Bad piston rings
Fuel will run through the combustion chamber directly to the oil sump if the piston rings get bad. A piston ring seals the gap between the piston and the cylinder wall. Without this sealing, gas has a clear path to follow away from its routine.
The main bad piston ring symptoms will require you to take the whole engine apart for repairs. The primary cause of damage to piston rings is dirt through contaminated oil or faulty air filters. Fortunately, it is not a common problem and is the last problem amongst all others here that you should suspect is happening to your car.
Is oil supposed to smell like gas?
No, oil is not supposed to smell like gas, and all the causes of oil smelling like gas indicated above indicate a problem with the car.
Therefore, it is vital to perform regular oil checks, which can save you the stress of fixing a problem arising from too much gasoline in your engine oil.
Does synthetic oil smell like gas?
Synthetic oil and every other type of oil do not smell like gas. Engine oil has a distinctive smell, which is very unlike gasoline.
The smell of synthetic oil varies with the brand and human perception. However, smelling any trace of gas in a synthetic oil is a bad sign and should be addressed immediately.
How to know there is gas in your oil sump without smelling it
There are two distinct ways to know that there is gas in your oil without smelling it.
White exhaust smoke
Whenever your exhaust pipe emits white smoke, it indicates that your oil has gas. In most cases, this occurs before the oil smell becomes evident in your vehicle while driving.
Dipstick oil check
While checking your oil level, paying attention to the way the oil flows will tell you if the engine oil has gas or not. Oil is viscous and, as a result, flows slowly.
Gasoline, on the other hand, runs fast and is not viscous. If the oil your dipstick shows you run faster than regular oil, it is clear that gas is in your oil. The faster it runs, the more gas is in the oil.
What happens if I leave oil with gas in the oil sump?
If you leave oil with gas inside the engine for too long, the following will occur:
Loss of gas
Gas being in the oil sump implies it is leaving someplace else. Without repair, gas will continue to leak into the oil sump, reducing the gas available to keep the car running. The result is a need to buy more fuel to keep running, making a driver spend more.
Overheating engine
Since oil loses its viscosity when gasoline gets into it, the engine loses lubrication. Over time, with lubrication gone, the engine overheats and stops running. Refusal to address the problem at this point can cause very severe damage like a blown gasket head which, in most cases, requires replacing the whole engine.
Fast wear
With the engine oil not functioning correctly as a lubricant, the engine wears faster and becomes challenging to use. It costs hundreds of dollars to fix engine problems related to this issue.
Asides from the high cost of repairs, fast wear reduces the life span of a car engine and paves the way for engine death.
Our take
Having gas inside your car's engine oil never leaves a pleasant experience. The amount of gas in oil and the time the two mixes determine how severe the damage to the vehicle becomes. The damage may be as simple as light sludge or as extreme as a blown gasket heat. You do not need to wait till you can smell the gas inside your car. Check your dipstick today.