Bad timing chain symptoms — signs and fixes
Recognize the unmistakable signs of symptoms indicating a worn timing chain to safeguard your engine's longevity.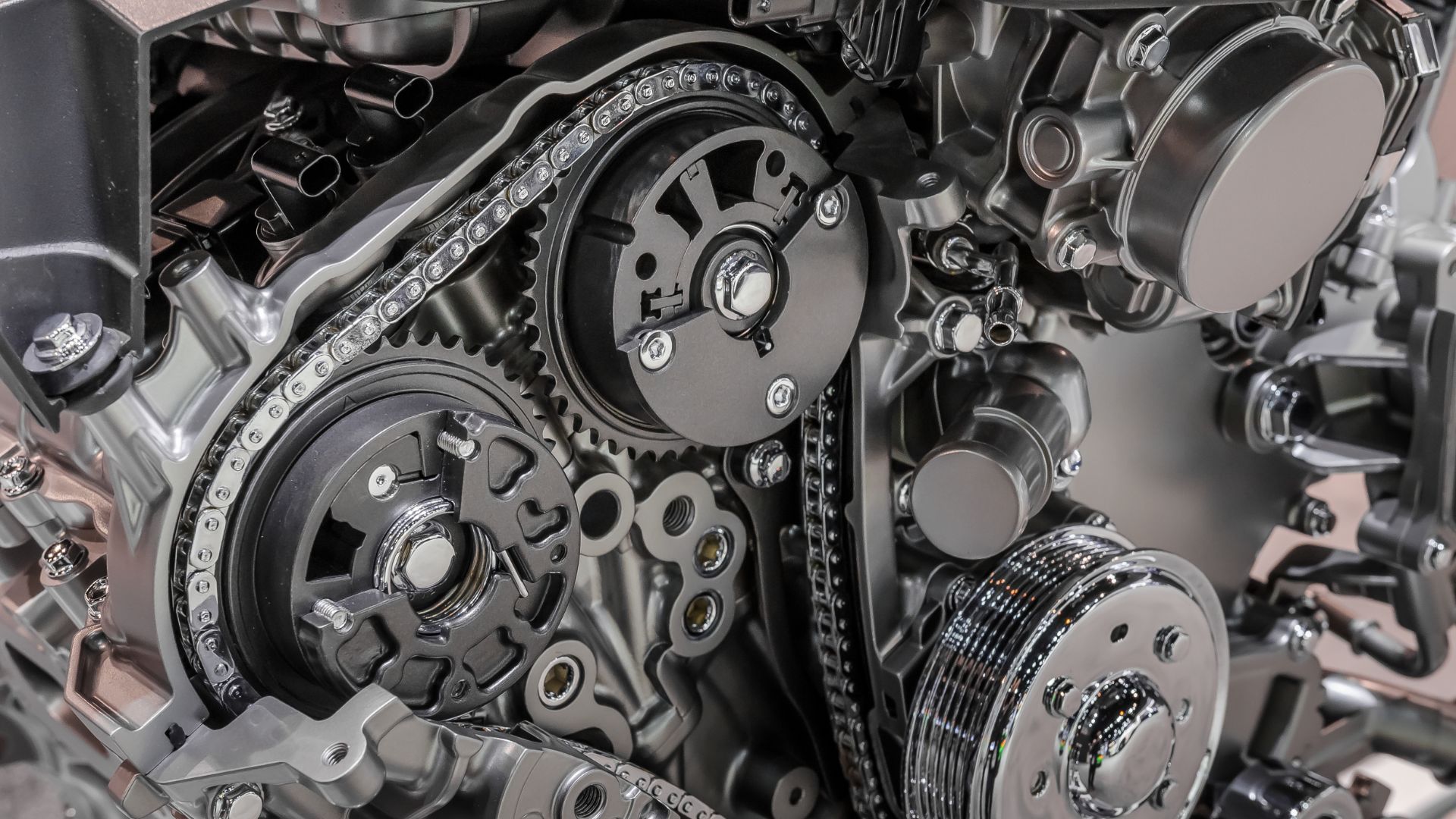 Technological advancements in the automotive industry enabled car manufacturers to replace rubbery timing belts with more sophisticated timing chains. The metal chain serves a key role in opening your engine's valves on time, and its dynamic role in the engine makes it vulnerable.
So, it's crucial to respond after hearing the first timing chain symptoms telling you it's time to change your chain. It's always useful to know how a damaged timing chain will affect your engine's functionality, so our team decided to give you a detailed overview of the greatest signs.
What's a timing chain and what does it do?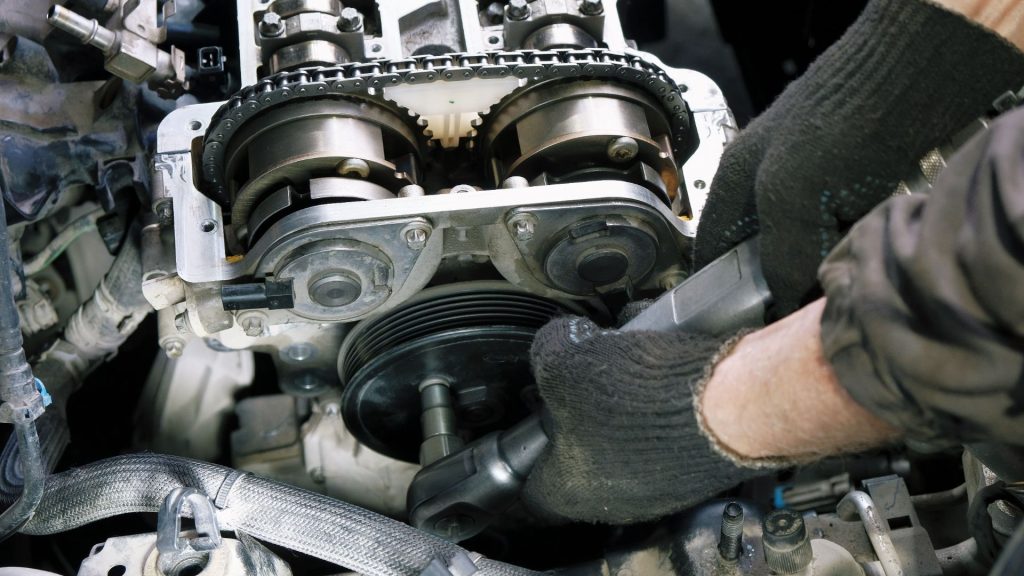 Your car's timing chain is a metal chain mounted in the engine which rotates between the gears in the engine to move some of the crucial mechanical components. It connects the crankshaft and camshaft, therefore opening the valves and controlling the pistons in a precise manner.
Because of the is chain, everything runs smoothly within an engine's firing cycle. It ensures that the engine's pistons don't hit the valves which would cause your engine to stall. So, it's one of the key components in your car's mechanical system.
If the timing chain brakes, pistons will hit the valves and damage the engine which causes expensive engine rebuilds. Most modern cars have timing chains, which evolved from timing belts that serve the same purpose but are more vulnerable to heat.
A timing chain gets lubricated by the engine oil which prevents wear and tear due to contact with the gears within the engine. However, sometimes damages could occur, and it's important to act swiftly in that case.
The difference between timing belts and timing chains
Although both parts serve the same role within your engine, timing chains are much more durable than timing belts. Timing belts are mostly used on cars with low engine displacement and older models, while more powerful engines usually have timing chains.
On top of that, the timing belt is rubbery, while the chain is, you've guessed it, a metal chain. So, you won't have to worry about your belt freezing in cold weather, or wearing off due to high engine temperatures over time.
These are all the downsides of timing belts, so one would think that timing chains could last forever. Well, some manufacturers certainly claim that their chains should truly last forever, for as long as you change the engine oil frequently. However, that's not always the case, since the chain could get damaged as well.
One benefit of driving a car with a timing chain is that the engine is quieter when compared to those with timing belts. Timing belts should be replaced every 5 or 6 years, or within 60,000 to 100,000 miles. On the other hand, timing chains last much longer if properly maintained. Still, if you don't have the luck of your timing chain operating throughout the life cycle of your vehicle, we'll deal with the signs of bad chains.
Main signs of a bad timing chain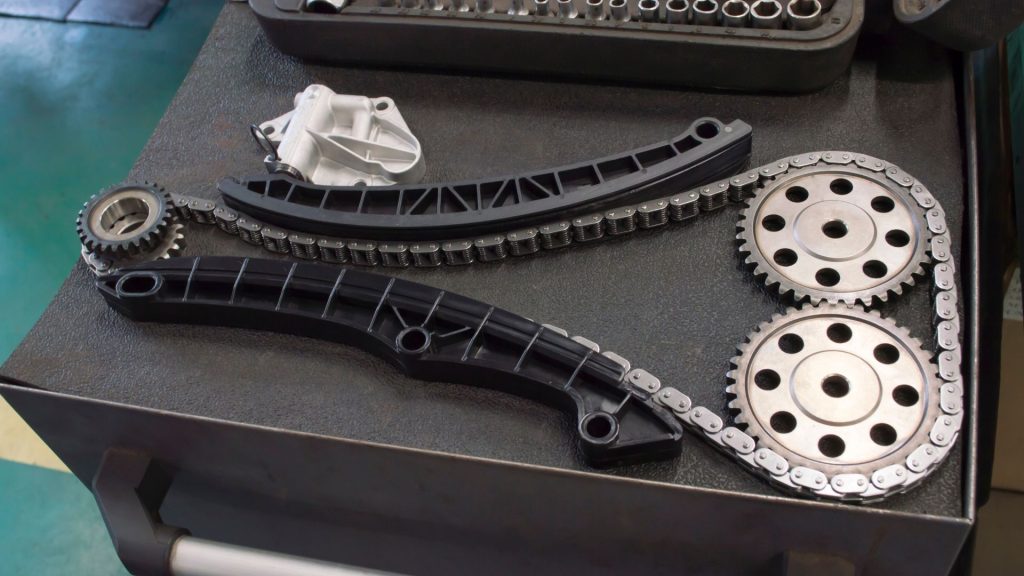 One of the greatest signs of a bad timing chain is a rattling sound when your engine is idle. At this point, if you are not revving the car, your engine should operate smoothly without any noises and raises in revs. So, if you hear this sound and the revs go up and down when idle, it could be a sign of a skipped timing chain.
Still, if your timing chain has gone bad, chances are you'll also experience the following symptoms:
Pieces of metal found when changing oil and filters
Frequent misfires and loss of power
Check engine light is glowing
Troubles starting the car
If your mechanic tells you there are small metal pieces in the oil or filters after changing them, it could be a sign of a bad timing chain. Even if it's not the chain, it could be damaged cylinder heads or other metal components in the engine, so you should act swiftly.
Poor engine output and misfires
Engine misfire is another common symptom of a damaged timing chain. It triggers poor acceleration as you step on the gas, and you might feel like there's a clog in the fuel delivery system. A misfire will seem like your engine suddenly loses power in the middle of acceleration, and you'll also feel it on the throttle.
It's a symptom that also appears due to a bad crankshaft position sensor or fuel delivery problems. You might even experience your car shutting off while driving and turning back on. However, the sensor is easy to replace, but if your crankshaft and camshaft timing are off due to a bad timing chain, it's a much greater issue.
The chain could slide off the gears within the engine and damage other spinning components. So, a misfire should always be taken seriously and you should visit your mechanic to inspect the engine.
Check engine light is an alert
If your "check engine" light is glowing on the dashboard, it's a frequent symptom of a bad timing chain. It's often what's referred to by mechanics as a "lead" into the engine timing issues and poor performance. At least you'll have enough time to drive straight to a mechanic with a scanner tool, or you can use the scanner yourself.
By doing this, you can diagnose the engine fault by reading the code, and if it says P0009 or P0012, it could be a timing chain fault. If you don't drive straight to a mechanic, your engine might collapse within 5000 miles from when the light comes on.
It will first start to misfire, and the "clog" in performance we mentioned earlier gets more frequent and frequent. Eventually, the engine completely dies, since the timing belt malfunction caused the pistons to hit the valves. You won't be able to start your car after this point, and the only solution you would be left with is to rebuild the engine.
Our take
In the end, if you experience any of the timing chain symptoms discussed in this guide, don't hesitate to visit a mechanic. This isn't a matter that should be overlooked, since a failed timing chain can seriously damage your engine.
You'll now at least have an insight into the main symptoms of a bad timing chain, so you won't have to risk rebuilding the entire engine.
How does a car act when the timing chain is going out?
Your car will act like out of calibration when the timing chain is going out. That means that the piston-valve cycle is out of sync, and you'll experience frequent engine misfires. If the engine's timing isn't synchronized, it will imminently cause engine breakdown.u003cbru003eYou might also hear rattling noises when idle, so the u0022check engineu0022 light could be an early symptom to look for along with the sound.
What does a loose timing chain sound like?
A loose timing chain sounds like a rattle coming from your engine while driving at higher speeds as the engine heats up. Also, you might hear this sound if your engine has been running for a while even once you stop and when it's idle.
Can you drive a car with a bad timing chain?
You can't drive a car with a bad timing chain other than going straight to a mechanic. Well, at least not if you wish to save your engine from completely failing. Even if you can drive for a short period with a broken chain, it's only a matter of time before your engine shuts down.u003cbru003eIf this happens after all the symptoms from this guide occur, you won't be able to start the car back on.
How do you know if your timing chain is bad in 5 minutes?
You can know if your timing chain is bad in 5 minutes if you use a scanner tool to search for codes like P0009 or P0012. You can also run your car for some time until it reaches the optimal temperature, and observe the noises and raises in revs when idle.