What wires go to the ignition switch?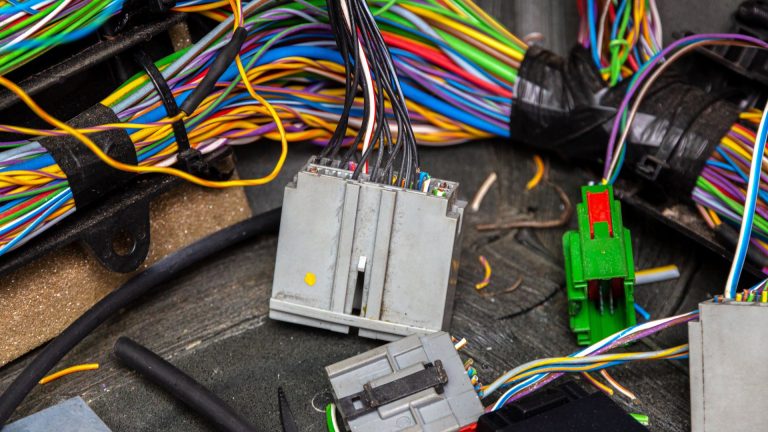 Your vehicle's ignition, which creates sparks to blast your engine to life, is an intricate system. From the moment you insert your keys which induces thousands of volts to ignite the fuel, numerous components and moving pieces exist in-between. Hence, you can sometimes wonder what wires go to the ignition switch.
That allows you to start, drive, or turn off your vehicle with the twist of your keys. While it has a seemingly simple task, an ignition switch can fail. It's one of those car parts that can wear out and wither unexpectedly. Replacing the ignition switch isn't uncommon.
The trickiest part of the process for an ignition switch replacement is wiring it all in. You might be left questioning where the ignition wires go if you've seen cars hotwired in movies. Numerous cables run underneath your car, so knowing what wires go to the ignition switch is essential in guaranteeing that your vehicle's ignition runs appropriately. This article will inform you about the wiring of your ignition system and answer related questions.
What does the ignition switch do?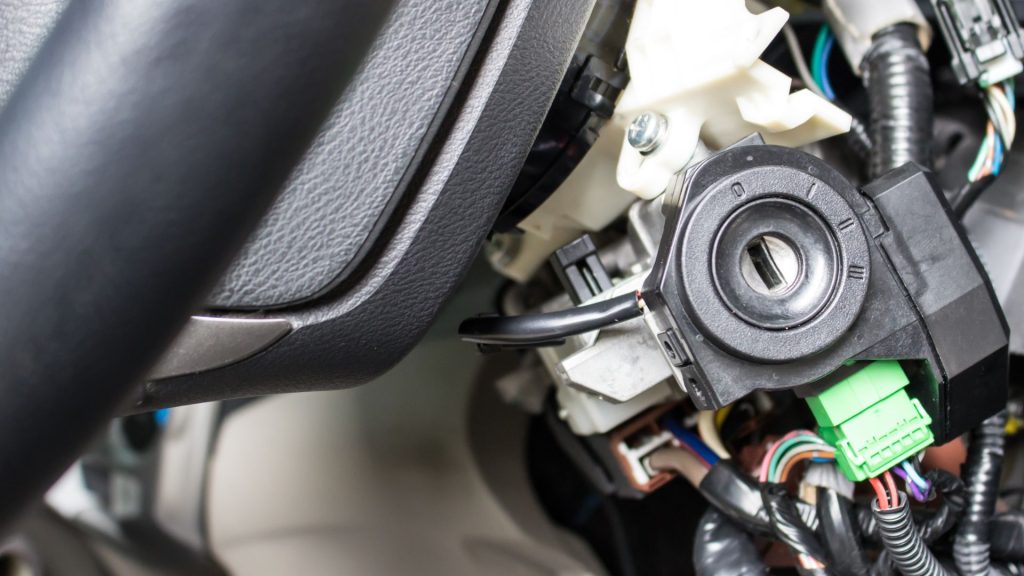 The ignition switch is integral to your vehicle's electrical and ignition systems. Your car's ignition system generates between 20 and 30 thousand volts of energy, which is required to ignite the fuel in the engine.
What wires go to the ignition switch?
If you own an up-to-date vehicle, it most probably has a 4-wire ignition switch. There are typically four terminals on these switches with the following tags:
BATT (battery): This battery terminal consists of a thick red wire.
IGN (ignition input): The ignition input terminal is primarily concerned with controlling your vehicle's ignition and other electronics and is usually with a yellow or red wire.
ST (starter): This terminal is responsible for connecting the starter solenoid and may have a brown or yellow wire.
ACC (accessory): The ACC terminal sends power to the accessories in your car, such as the radio, lights, and windshield wipers. It usually has a purple wire.
You should pay attention to what wires go to the ignition switch if you intended replacing your ignition switch or disassemble the steering column to troubleshoot.
The colors of the wires specified above may vary depending on your car's make and model. The BATT wire, in most cases, will almost always be red; however, the other three may bear different colors, like green, white, and black. You should check your owner's manual if you have any confusion about which wires are which.
Symptoms of a failing ignition switch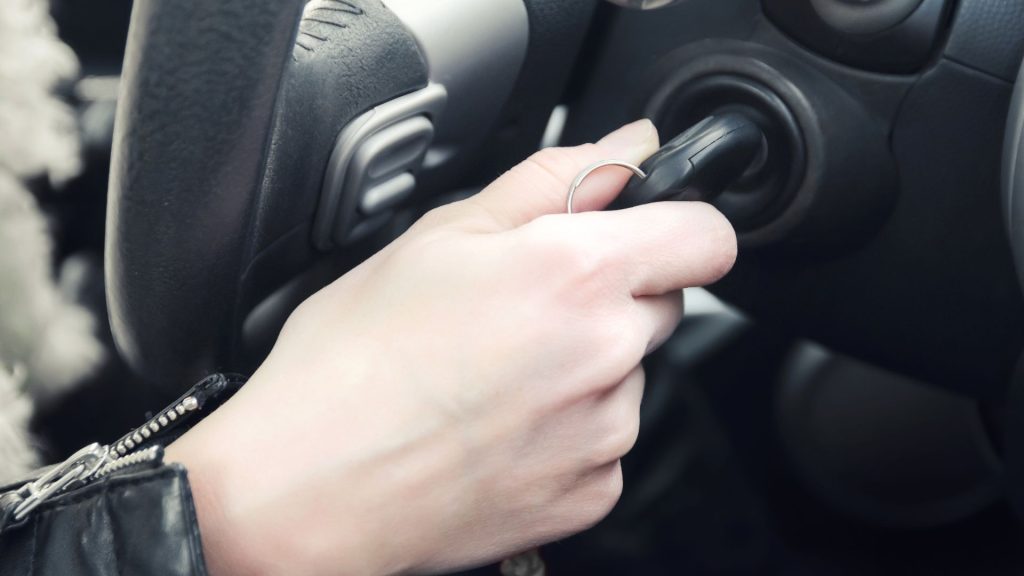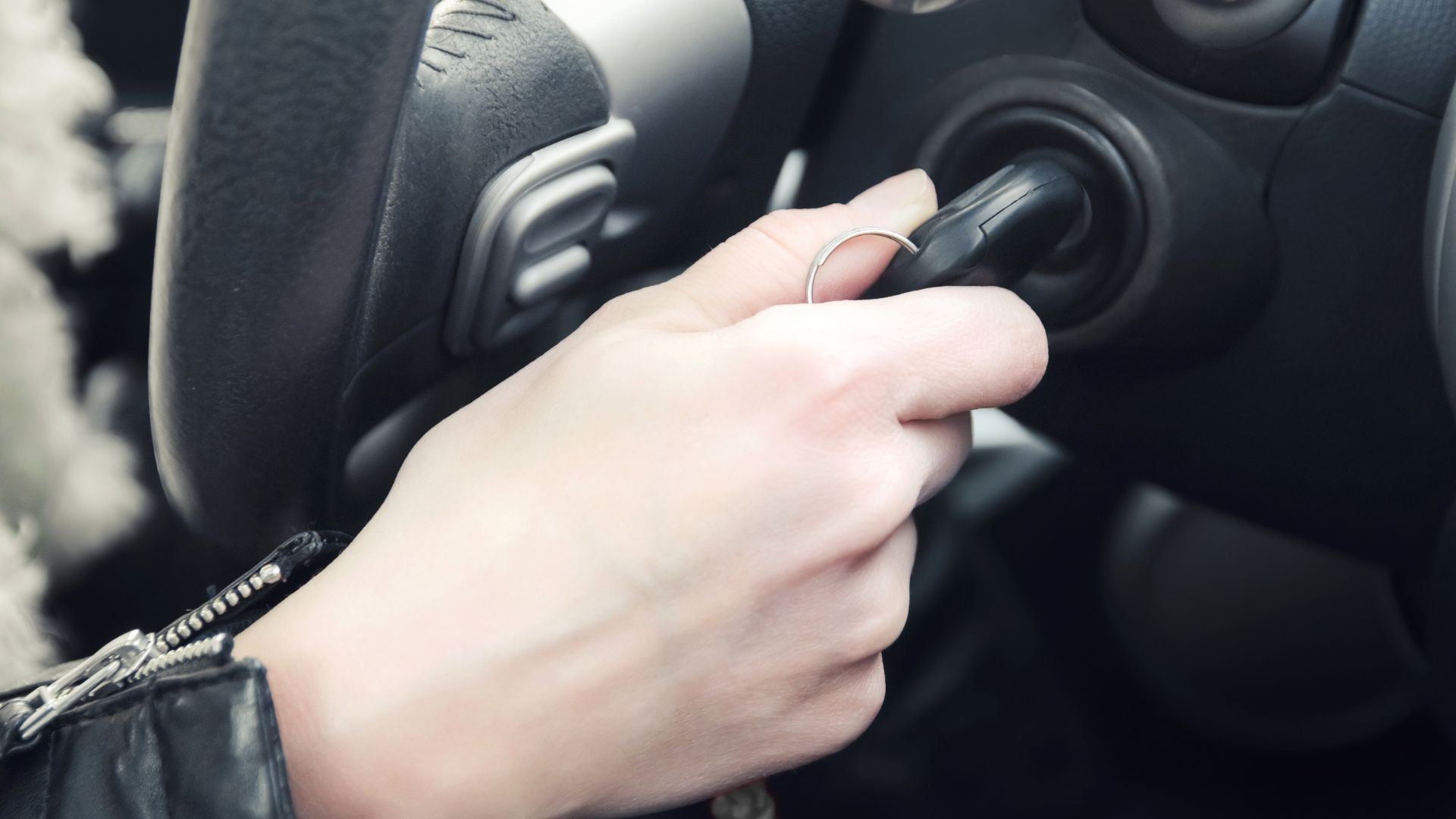 Engine refusing to start
The ignition system, starter motor, and other engine controls would lack power supply due to a bad ignition switch, preventing the engine from starting. Electrical and mechanical problems, such as a dead battery or a faulty starter solenoid, could cause the engine's refusal to start. To be sure, it's best to consult a certified mechanic for an accurate diagnosis.
Vehicle starts and suddenly stalls
Sometimes, a faulty ignition switch will still allow your vehicle to start. However, the switch may only provide momentary power to the fuel pump and ignition system, eventually causing your car to stall.
Ignition switch issues may also prevent you from restarting your vehicle due to worn-out ignition contacts, which have become more sensitive to heat and vibration.
Intermittent loss of lighting and other accessories
A defective ignition switch may cause your vehicle's interior lights, dashboard lights, and other accessories to turn off momentarily.
Silent starter motor
A silent starter motor can indicate a bad ignition switch, but if you experience that, put the transmission in neutral and try again to see if there's a problem with the neutral safety switch.
However, if you hear any clicking sounds from the motor, you may be dealing with something other than an ignition switch problem.
Difficulty turning the key
Another indication of a faulty ignition switch is a stuck key, which may leave the engine running even after removing the key. Usually, though, this issue is more related to the ignition lock cylinder than the electrical part of the switch.
What causes ignition switch problems?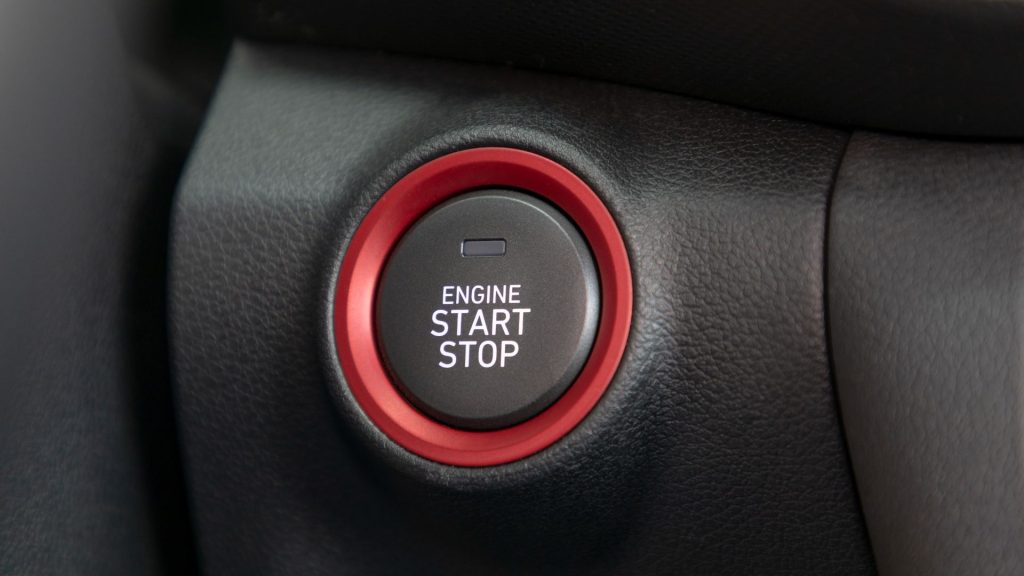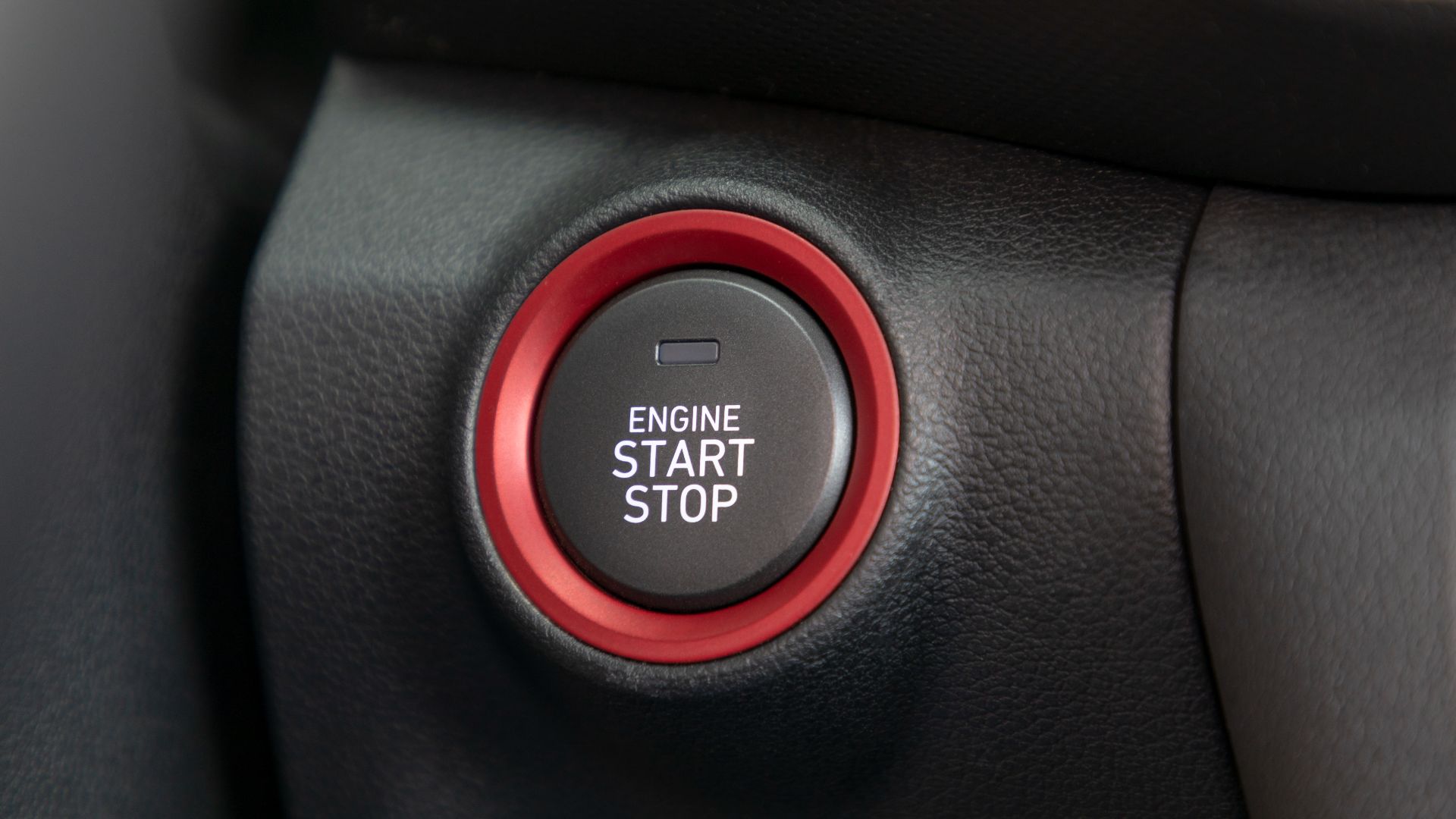 There are several reasons why your vehicle's ignition switch may fail. These include broken springs, worn ignition switch contacts, and temperature problems, which may prevent you from getting your car out of the garage. But if you manage to get your engine running with a defective ignition switch, it'll most likely shut off while driving.
Worn ignition switch contacts
Worn ignition switch contacts, broken springs, or temperature problems can all cause the ignition switch to fail, preventing you from starting your car. Poor ignition switch contacts could cause your engine to shut down while on the road, which could be hazardous.
If you inspect and find that the rest of the electrical system, such as the fuses, circuits, and relays, is in optimum condition, you might want to replace the ignition switch.
A worn key or ignition cylinders
It's a fact that mechanical things tend to wear out. You wear out the keys and tumblers due to frequent insertion and removal of the ignition keys. Also, the ignition cylinders can suffer more stress due to heavy keychains. After a while, the keys may fall out of the cylinder or be unable to turn out of the lock position.
The best fix is to get a new lockset with new keys and a cylinder. You might consider getting a matched lockset with door and trunk cylinders.
Steering wheel bind
Your vehicle's ignition cylinder is mechanically linked to the steering wheel lock to prevent a potential thief from steering the car without the key. The steering wheel lock can bind if you shut down the engine with the steering wheel rotated or turn the steering wheel after switching off the engine, preventing you from turning the ignition.
Thankfully, you can fix this quickly. To free the ignition cylinder, you must rotate the wheel back and forth.
Immobilizer problems
Modern cars with immobilizers utilize transponder keys to allow or prevent engine starting or running. The chip in the key transmits a unique code to the vehicle; of course, there are millions. If the transmitted code matches the ones programmed into the car, engine starting is enabled.
An incorrect key code, such as an unprogrammed or damaged key, would prevent the engine from starting. A "confusion" code, such as having multiple keys, can also prevent ignition. Also, the engine immobilizer may have difficulty reading the transponder codes due to electrical problems, like broken immobilizer antenna wiring.
Lastly, some keys have battery-amplified transponders, so a faulty battery could prevent the codes from being read.
For amplified transponders, you could try replacing the battery. If this doesn't fix the problem, you may need a professional to program all the keys to your immobilizer and ensure the system is electrically sound.
How much does it cost to replace an ignition switch?
The cost of replacing an ignition switch can vary quite a bit depending on the make and model of the car, whether the switch is a combination unit (ignition switch plus lock cylinder) or whether it's an OEM or aftermarket switch.
Although it is possible to get a cheap aftermarket switch for as little as $20, experts recommend going to OEM (original equipment manufacturer). In most cases, the cost of your parts will be somewhere between $70 to $300
Expect to pay between $60 and $180 in labor to replace the switch. Generally speaking, replacing an ignition switch takes about an hour to an hour and a half.
Is it possible to start a car with a faulty ignition switch?
In rare cases, it is possible to get the car going. In that case, you should make your way to an auto repair shop or dealership at once. It is an issue you must fix as soon as possible since it's not just the starting up where there's an issue.
The real danger is that your car could cut out on you while driving, and it could be hazardous on the highway, for example.
Our take
The ignition switch might seem like a small and negligible part of your vehicle; however, it plays an essential role, just like other major systems. Its importance cannot be overemphasized, from powering on the accessories to getting your car up and running.
It is essential to tackle any defect in this system in its early stage as a faulty ignition switch can sometimes shut down the vehicle while on the road and could lead to a disastrous accident.
What is the ignition switch connected to?
The ignition switch is connected to the ignition cylinder by a lever or shaft. Several contacts inside the ignition switch connect vital electrical systems needed to turn on and run the car.
What sends power to the ignition switch?
The ignition switch receives power from the ignition relay. It is usually located in the fuse and relay panel beneath the bonnet. It provides power to the vehicle's ignition system and some of the fuel system's components.
Where does the ignition wire go?
The vehicle's ignition wire goes to the "IGN" terminal of the ignition switch. This is an essential terminal because it serves the vehicle ignition, wipers, accessories, and other operating features. It is also the usual "run" position of the switch.
Which wire is the ignition wire?
The red wire is the ignition wire is the ignition wire.
Latest posts by Hillary Princewill
(see all)