Jeep Liberty years to avoid — most common problems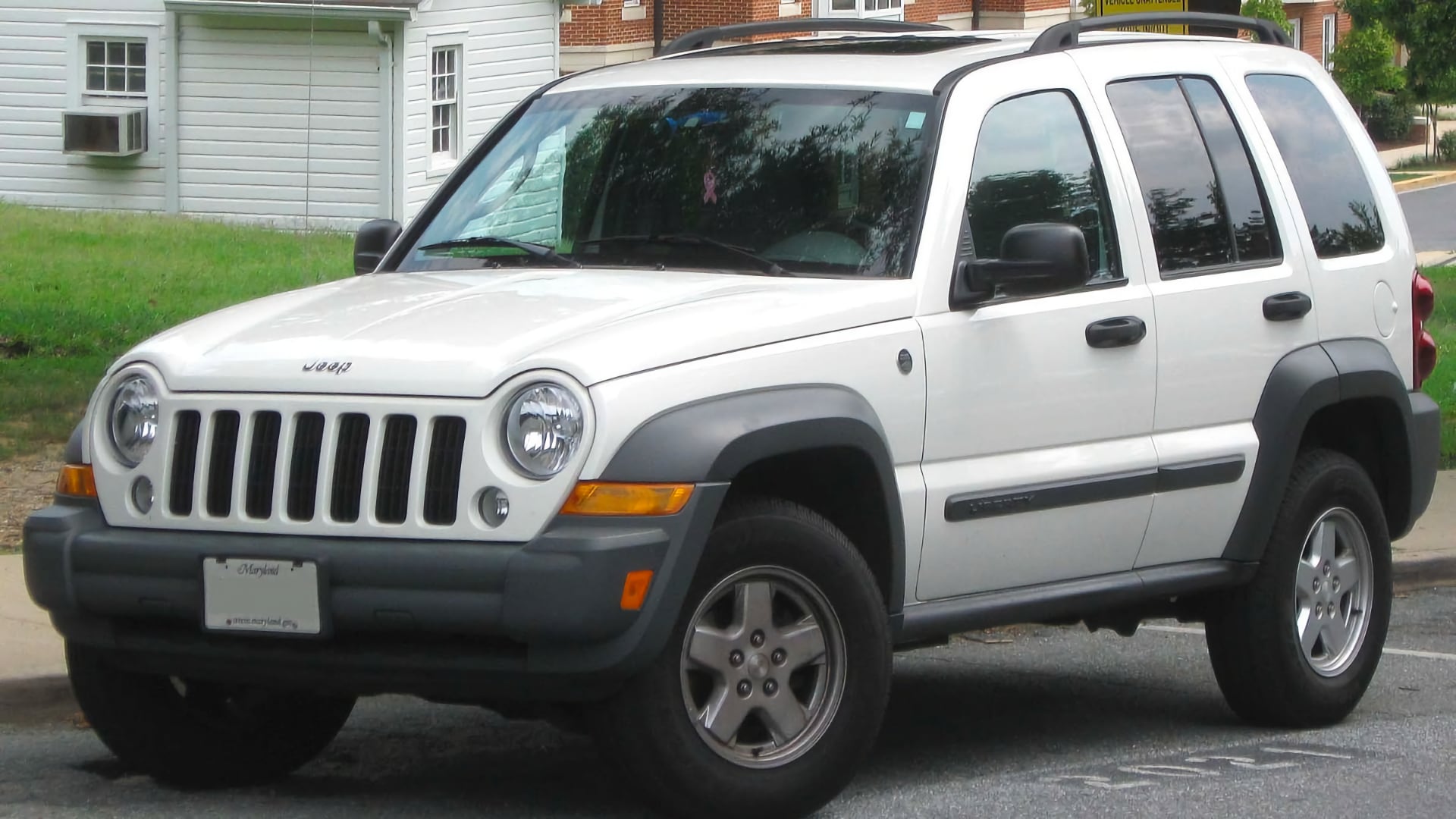 Most drivers identify the Jeep Liberty as an amphibian in the world of vehicles for its unique capabilities that set it apart from competitors. It was the first Jeep to use the then-new PowerTech engines and a rack and pinion steering. Drivers remember it for the comfort it provides and its above-average reliability.
However, many issues led to the discontinuation of the Jeep Liberty line. Some of its models would give you maximum satisfaction behind the wheel, which you can find if you do your research well. This article reveals the Jeep Liberty years to avoid at all costs and the ones worth your while.
Most common Jeep Liberty Problems
The Jeep Liberty is a very capable compact SUV, ready to attend to your needs and give you the ultimate off-road experience that Jeep is known for. To better enjoy your vehicle, it is essential to know the kind of problems it is prone to so you can prevent them or have a fair idea of what to do when the faults present themselves. Below are the most common Jeep liberty problems you should keep an eye out for.
Defective TIPM
The integrated power module regulates power distribution within a vehicle through a computer and fuses. Jeep Liberty's 2011 and 2012 models are the most hit by this problem.
Drivers have complained of all the warning lights illuminated with their gauges dropping to zero. In some severe cases, the drivers could not start the vehicle due to this problem. In Jeep cars, the TIPM is the same as an engine control unit (ECU), so you should avoid buying Liberty with signs of a bad ECU.
Faulty sky slider sunroof
Liberty stood out from competitors with its Sky Slider sunroof, which provided a panoramic view equal to none. However, the sunroof came with much wind noise, too much sun, and a failing material.
Liberty models of 2008 to 2010 were most affected by this issue to the point where water often leaked into the interior due to clogged drain tubes. In 2014, drivers filed a class action lawsuit to address this issue, accusing Chrysler of neglecting to disclose the necessary maintenance information to drivers, resulting in damaged interiors. Chrysler had to pay $350,000 in legal fees and $129,000 for repair costs.
Faulty power door locks
Many drivers have had to spend up to $200 to replace the door lock actuator as it was prone to misbehaving. It is not clear if it is a manufacturing problem or not.
Fluid leaks
2002 to 2012 Jeep Libertys are prone to fluid leaks when their transfer case or differential pinion seal gets worn. The leaks are a significant cause of bearing failure. On top of that, leaks are some of the main symptoms of a bad transfer case which may cause shifting issues.
Bad window regulators
Drivers of the 2006 and 2007 Jeep Liberty complained the most about this issue. While rolling down the windows, the faulty part would make clicking sounds and get stuck in the door latch, preventing the door from opening.
To make matters worse, some drivers complain that the problem persists after replacing the regulator many times. To avoid spending as much as $200 every time on replacing the window regulator, many drivers avoid the 2006 and 2007 models.
The number and nature of the problem caused drivers to file a federal class action lawsuit against Chrysler in 2010. Though the case was unsuccessful, the message was clear – the windows were a menace.
Faulty transmission
Liberty models from 2002 to 2010 were plagued with a bad synchronizer assembly causing them to pop out of first gear when accelerating. If left to linger for too long, it can cause stalling, hesitation, loss of power, a start condition, poor fuel economy, and surging.
Also, some drivers complained that their automatic 2003, 2006, and 2010 Liberty's stayed locked in one gear, making them unable to assess other modes besides the default mode. Unlike the other common transmission problem, this is quickly resolved by reprogramming the powertrain control module.
Engine problems
All models of the Liberty commonly suffer from engine misfires. In more severe cases, there have been reports of engine knocks, excessive vibration while changing gears, and rough idling. Often, the cause of the problem stems from a faulty intake valve.
You must address this issue before the engine deteriorates to levels where it would need extensive repairs or a replacement. At most, replacing the intake valve should be $40 plus labor.
However, if you own a 2002 Jeep Liberty, things may be taking the worst turn for you. The model is most prone to engine failure, chiefly after bagging 100,000 miles. Many drivers were frustrated by this model as replacing the engine sometimes cost more than what they paid for the vehicle.
Brake problems
Some Jeep Libertys suffer from brake issues, especially its 2004 model. There have been reports of the front brakes locking up, forcing drivers to drive in reverse if they wanted to move.
Many drivers have been unable to resolve this problem despite replacing the master cylinder, brake pads, and brake calipers. Surprisingly, there has been no recall issued for this problem.
Which Jeep Liberty years to avoid?
If you are looking for a Jeep Liberty, especially in the used market, you need to be wary of some of its models. Here are the Jeep Liberty years you should avoid, so you get value for your money.
First-generation KJ Liberty (2002 and 2004 model years)
2002 had a good dose of fluid leaks and seatbelt and airbag problems. However, what makes it a vehicle you should strive to avoid is its below-average national highway safety administration (NHTSA) ratings.
As the first vehicle of the series, it is not expected to be perfect, but the safety concerns the 2002 model sparked are grievous. It had shallow crash test scores and was prone to fires due to oil leaks.
Though the 2004 model is not as dangerous as the 2002 model, its crop of problems is not enticing either. It was known for faulty rear reflectors, ball joint issues, and power window failure.
2004 Liberty was termed a disappointment as it did not follow in the footsteps of the 2003 model in being reliable. Instead, it inherited and combined some of the issues of the two preceding models causing Chrysler to issue many recalls for this model. It was simply appealing to look at but not drive.
Second-generation KK Liberty (2012 model year)
The first problem most drivers noticed for the 2012 Liberty is that its fuel economy is below average, which is different from what is expected from a Jeep. It also had suspension problems and was prone to transmission failure, which required expensive and extensive repairs.
The cost of repairing and maintaining the 2012 Liberty caused sales to drop significantly, eventually leading to the line's demise.
Best Jeep Liberty years
Some Jeep Liberty years perform better than others and still give that appealing aesthetic the vehicle is known for. Here are the best Jeep Liberty years to consider when searching for one.
2007 Jeep Liberty
2008 Jeep Liberty
2009 Jeep Liberty
These models have the least number of complaints and recalls and are the reason for Liberty's somewhat average reliability rating.
If you are looking for a Jeep Liberty off the used market, the model you should be on the lookout for is the 2009 model. It is the most reliable and had only one recall, which is the least when looking at the other models' history. It has excellent safety ratings and offers impressive handling and a pleasing exterior and interior look.
Is the Jeep Liberty worth buying?
It would serve you well if you lay your hands on the more reliable Jeep Liberty models. The vehicle is known to last anywhere from 200,000 to 400,000 miles with the proper care and maintenance.
However, if you want to invest in a car, there are other options than the Jeep Liberty. The vehicle is expensive to maintain, and drivers tend to concentrate more on the other, more reliable cars from Jeep.
What are the most common problems with a Jeep Liberty?
Jeep Liberty is commonly known to suffer from fluid leaks and misfires due to faulty intake valves, engine problems, transmission problems, and faulty window regulators. u003cbru003eu003cbru003eYou must identify which problems your Jeep Liberty model is most prone to developing so you can either take preventive measures or be more aware in case it happens.
Is a Jeep Liberty reliable?
The Jeep Liberty is a fairly reliable vehicle. If you can get any of the models from 2007 to 2009, you will enjoy the best of the car as they are the most reliable models in the entire production line.
What to look for when buying a used Jeep Liberty?
When buying a used Jeep Liberty, check the NHTSA website for the number of recalls the vehicle has benefited from. Also, research the most problems to expect from the model in question and ensure it is not from 2002, 2004, or 2012.
Is the Jeep Liberty expensive to maintain?
The yearly cost of maintaining a Jeep Liberty is relatively high, and it comes down to a total that is almost $700. The high maintenance cost is because of its weight and powerful engines that make it fantastic for off-track ventures. When they develop issues, their repairs and replacements are usually expensive.