How long does a tire rotation take? — explained
Determine the optimal duration for tire rotation to ensure vehicle longevity.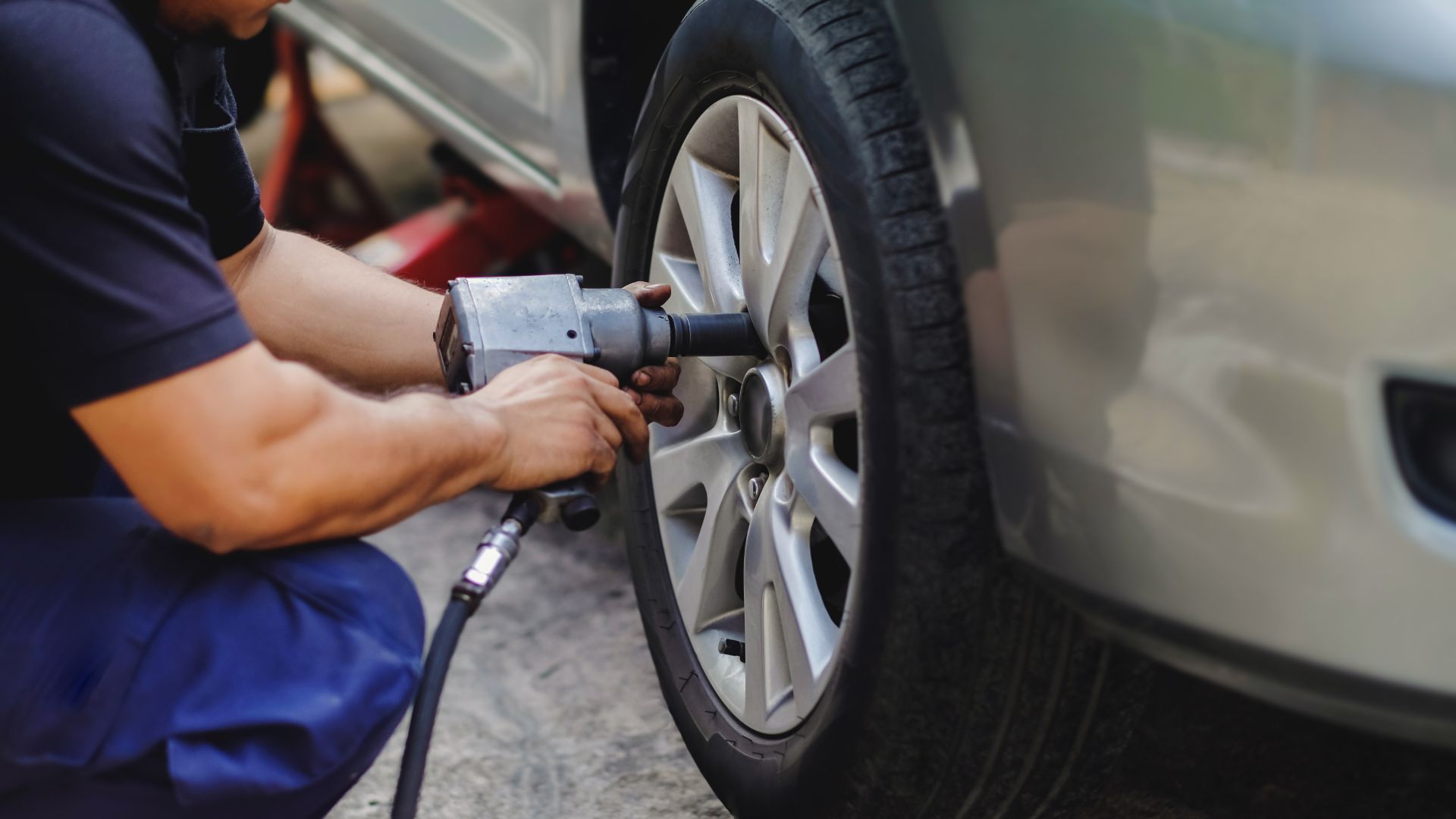 Tire servicing is a crucial part of car care. It usually includes basic practices like checking and adjusting tire inflation, inspection, repair, ensuring the right tires on your vehicle, and tire rotation.
Tire rotation involves moving tires to different positions to ensure that other parts of the tire touch the road and face friction with the road. Tires wear out from road friction but usually reach only a particular portion of the tire.
If your tire gets rotated, it will reduce the wear on one spot and share it with all parts of the tire, which extends the tire's life.
How long does a tire rotation take? The duration of tire rotation varies depending on the car type and how fast the servicing goes. The average time for tire rotation is about 30 – 50 minutes. Let's look at why a tire rotation appointment takes so much time.
How long does it take to rotate tires?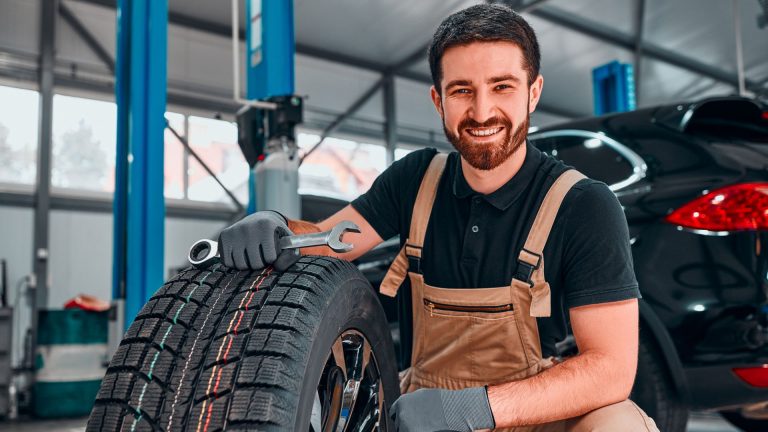 Every tire and mechanic shop is different. Several places have different methods for tire rotations. They may have more or fewer customers, which can affect the time to get your tires rotated. It may take more or less time depending on the availability of many workers.
The average tire rotation time is about 30-50 minutes. If there are few customers at the shop, the workers may be able to rotate your tires within 15 minutes altogether. However, if the shop is short-staffed, it may take up to an hour to complete the tire rotation.
Ask the shop how long the tire rotation will take before bringing your vehicle in. This way, you can make a schedule or check if there are other options for getting a tire rotation. Regularly scheduling a tire rotation will ensure you get the most out of the tire.
What is the idea behind a tire rotation?
A tire rotation involves moving your tires from one position to another. One method of doing this is by moving the rear tires to the front. You will then transfer the spare tires to the back right side and move the front left tire to the spare position; lastly, you will move the front tire to the rear left side.
The rotation evens out the tread wear in your tires. Although, specific parts of your tires will wear down more than others over time. It can happen for several reasons, such as the type of roads you drive and how frequently you drive. Regularly rotating your tires will even out the tread wear, give the tire a longer lifespan, and improve gas mileage.
By taking a look at our Pirelli Scorpion AS Plus 3 review, you can see that some tires have 3D siping and tread features to ensure better grip even as the tire wears down. Still, if you fail to rotate your tires in a suggested time period, you are still at risk of sliding due to extremely worn tire tread.
Why do you need your tires rotated?
Tire servicing and rotation can save pre-owner and older vehicles from damage. If your car distributes weight unevenly across four tires, the difference in weight distribution will make the tire wear out in different spots. If you take your tires off and rotate or switch them to a different position on the car, it will keep them in excellent condition.
Uneven tires are pretty uncomfortable to drive with. They wear out faster and consume more fuel while driving. This can significantly cause damage to your suspension and wheels. Taking time for tire balancing and rotation will save you money in the long run.
How do you know if you need to rotate your tire?
Some of the most common signs of your tires needing balancing or rotation include;
Uneven wear
If your tires are not balanced, you may notice that they start wearing out, primarily in uneven patches and patterns.
The patchy pattern will help distinguish the problem from other problems, like wheel misalignment or hyperinflation. These issues can cause wear at the sides or center of the tire.
Mileage
Distance is the first thing you should consider when defining your tire rotation frequency. This will ensure that you do not develop problems. If you have new tires, it is essential to rotate them because they have deep thread lengths and are more susceptible to getting worn in a unique pattern.
You should carry out tire rotation every 3,000-5,000 miles and more frequently if you haul heavy loads. You can refer to your owner's manual for specifics if unsure how often you should perform tire rotation. You can estimate how much you drive at a particular time and set a regular calendar reminder to keep your tires in check.
Fuel efficiency
If you suffer from bad fuel economy, it could be caused by tire imbalance, under inflation, or other issues in your vehicle's tires and motors.
If you notice that your vehicle consumes gas faster and you haven't rotated your tires in a while, it is vital to carry out a tire inspection, and you may likely find some issues. You should fix the problem immediately before it results in more severe problems.
Vibration
You may notice that your tires are out of balance when the steering wheel starts vibrating, especially if you are driving at high speeds. You will feel this vibration speeding between 50 and 70 miles per hour. Not only that, but you might also feel the vibration on the floor and seats as your ride gets bumpy, resulting in an uncomfortable driving experience.
If you notice the vibration when braking, you should check your brakes and brake rotor.
Mechanical issues
If you are facing mechanical problems with axles, shock absorbers, wheel bearings, and drive trains, it may result from a tire balancing issue. If you do not inspect your tires when fixing these issues, they will keep occurring, and you will waste your money on tires that will not solve anything without tire service.
When should you get your tires rotated?
Many mechanics and technicians recommend rotating your tires every 5,000- 7,500 miles. However, this is an average duration. You can time your tire rotation by changing your oil.
If an inspection is carried out on your tires when you come to a shop for an oil change, it will ascertain if it is time for a tire rotation. There are several recommendations for your vehicle type, so it is crucial to double-check with your owner's manual and your mechanic. For example, you may have an all-wheel-drive (AWD) or a four-wheel-drive (FWD) vehicle and may need to get your tires rotated more often.
This is because these kinds of vehicles put more strain on the tires. If you fail to rotate your tires, it can cause them to wear unevenly. This will lead to the tires having a shorter service life and cause issues with handling and make it more difficult to control in certain weather conditions.
For instance, you may notice a significant decrease in traction on wet or icy roads if you have unevenly worn tires. This is because the tread on the tires provides better grip and traction. If the thread gets worn more in one spot, it can cause your vehicle to slide easily. If this occurs, you should immediately replace your tire and rotate the tires.
How to carry out a tire rotation at home?
You can carry out tire rotation at home if you know how to. It is a simple process that requires a few tools. However, you must have a car jack and use it correctly.
If you do not know how to change your tires, it is best to leave it to a professional mechanic. Below are some steps you can follow to rotate your tires.
Park your car on a surface level and engage the emergency brake.
Loosen the wheels. It would help if you had a lug wrench to loosen the nuts on your wheels before you can lift it to take the tire off. Otherwise, it will spin around, and you will be unable to use it.
Lift your car with a jack but note that you may need more than one to keep the chick lifted in several positions.
Loosen the lug nuts entirely, remove the tire, and repeat the process for other sizes.
Clean the tire thoroughly, then inspect it. You can wash off any debris from the tire and ensure it has no punctures, then check if the tread hasn't worn thin.
Mark the tire with chalk to ensure you do not forget which position you took it from. This is crucial, especially if you take out all the wheels.
Replace the tires in the new position. You should follow the correct pattern for the proper place of your tire.
How much does it cost to get a tire rotation?
The cost of a tire rotation varies depending on several factors. For example, the type of vehicle you have, the shop you take it to, and if you may need other car services done simultaneously with the tire rotation.
The average tire rotation cost between $10-$20 per tire. Although, if you have a new car with a maintenance plan, the tire rotation may get included.
Our take
The duration of a tire rotation does not take long, and it is crucial for maintaining the service life of your vehicle. A tire rotation should be carried out during every oil change.
If you do not drive your car frequently, you can have your tires rotated every six months. This will help prevent uneven tread wear, shorter service life, and other problems.
How long should it take to get your tires rotated?
It takes a minimum of 15 minutes to get your tires rotated. However, if you add extra services to the rotation, it can take up to an hour.
How long does it take to rotate all 4 tires?
Typically, a complete tire rotation takes anywhere from 30 to 45 minutes. Although it varies depending on your car type and how occupied the mechanic is.