Creaking noise when braking – causes and fixes
Find the straightforward solution to eliminate that bothersome creaking noise while braking.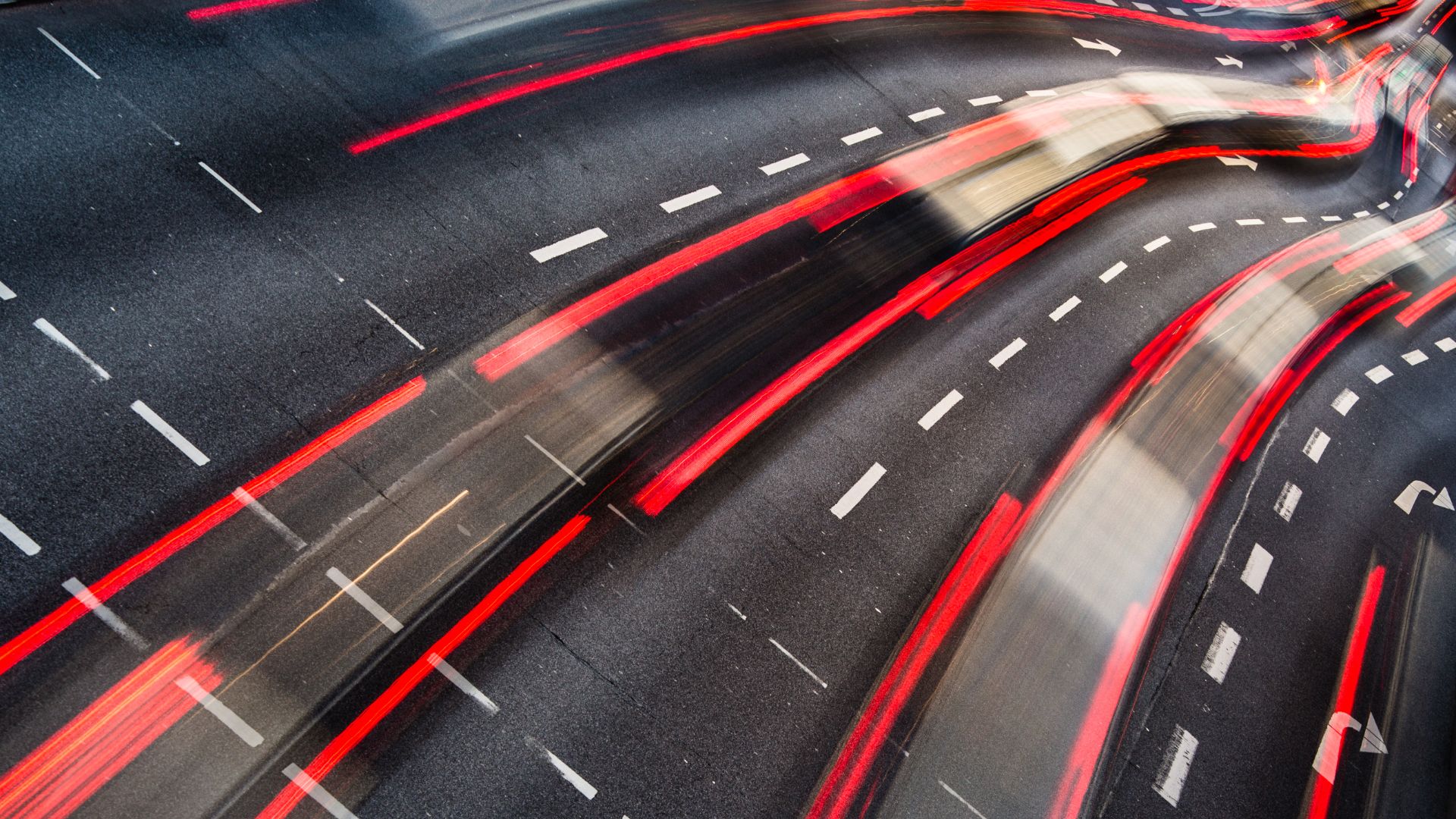 Disc brakes made a significant improvement over drum brakes in the automotive world, and their components can withstand considerable mileage. However, there always comes a time when you'll start to hear a creaking noise when braking.
We've all been there – a component of your disc brakes simply wears off due to high mileage, and needs replacement. Still, it's hard to recognize the different braking noises, so it doesn't necessarily mean that creaking means you'll need to replace something. In this guide, we take a closer look into root causes and how the fix that annoying creak every time you reach a traffic light.
Reasons behind braking noises
As mentioned, disc brakes are complex braking systems, so it's no wonder you'll occasionally hear noises coming from them. They consist of several major components – brake pads, rotors, discs, and calipers. On top of that, there are guide pins and bolts that hold everything together and help pressure the pads against the disc.
That constant pressure caused by braking friction is what causes your brake system components to wear off. It's also one of the main reasons behind those bothersome noises like squealing and creaking as you slow down.
The problem is that it's not that simple to diagnose a creaking noise coming from brakes. It's much like the humming noise while driving which can be caused by all sorts of different triggers. Before you buy any expensive parts for replacement, you should consider other options as well. A loose bolt or guide pin issue can also cause this sound, so we'll get to all the possible scenarios.
Why do my brakes creak when I stop?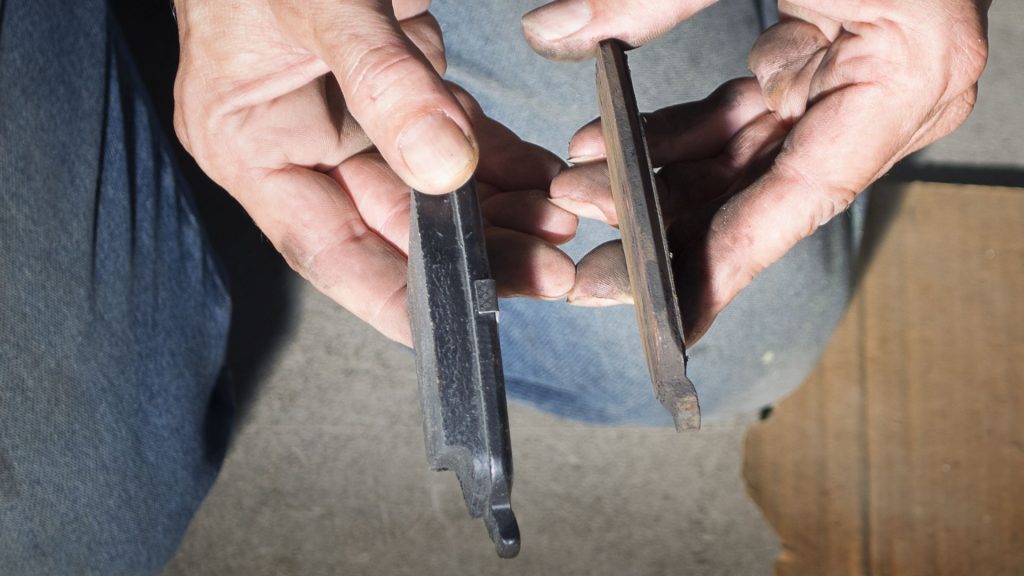 Your brakes could creak when you stop due to broken brake pads, damaged calipers, or other hard elements between the pads and the rotor. Here's a list of all the possible situations that might trigger that creaking noise before stopping:
Worn-off brake pad materials
Debris between the pads and rotors
Your caliper guide pins need lubrication
Worn-off hinges and bolts
To see what's the core cause of the problem among these scenarios, you should get your brakes inspected by a mechanic. The good thing is you won't always have to replace expensive parts like calipers and pads. Sometimes a simple repair of the hard parts between the pads and rotors can fix the issue.
The most common issue that causes the creaking sound is that your caliper's guide pins need lubrication. Sometimes, other components holding the calipers in place also wear off, and these are some of the most frequent reasons. If the problem persists after changing these components, buying a new set of calipers should solve the issue.
Worn-off brake pads
After getting new brake pads, there's one question that drivers don't tend to ask – how long do brake pads last? We can't blame you, it's natural that you just keep driving thinking that the problem is solved, but you might hear the creaking noise as soon as within 30,000 miles.
It all depends on the quality of replacement brake pads that you've installed on your vehicle. On the other hand, it's impossible to determine exactly how long they will last. Materials between the brake pad covers and rotors wear off as you brake until the cover reaches the rotor.
That metal-to-metal friction can cause that creaking sound you might be hearing before stopping. So, the pads can be a source of this troublesome noise, and replacing them can save you trouble.
Particles between the pads and rotors
One scenario that you might not expect to be the cause of the creaking noise is getting dirt and debris stuck between the pads and roots. This can happen especially if you tend to drive off the road where there's sand and dust.
If the debris gets between the braking components, you'll notice how the brakes produce a creaking sound as the components spin with the wheel. So, you don't eve
n have to be braking for the noise to appear. It's something worth considering if you've recently replaced your braking components and can't figure out the cause of the creaks.
Unlubricated caliper guide pins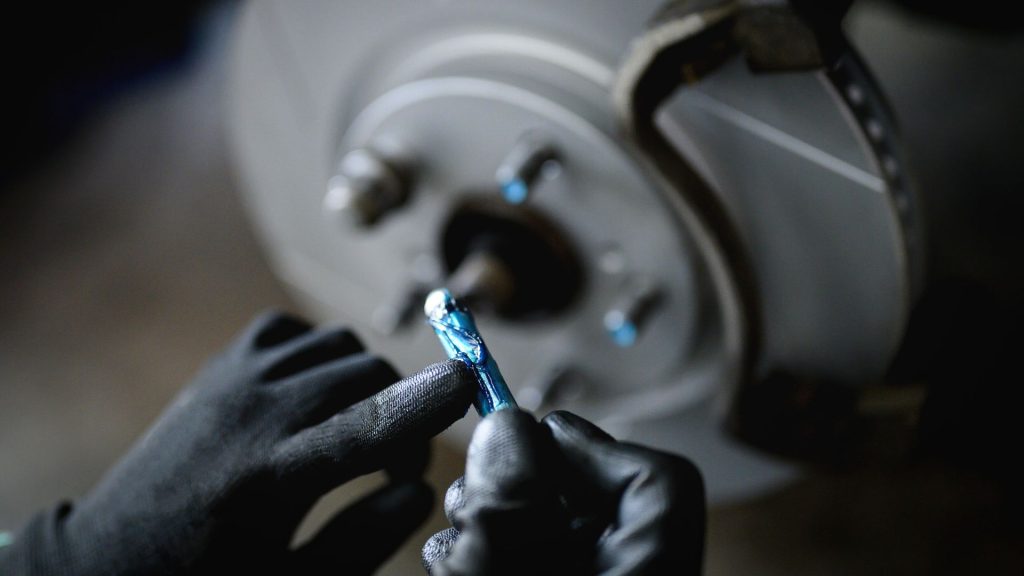 If you pass considerable mileage every month, chances are that your caliper guide pins and screws might need lubrication. Lubrication like brake oil needs to be added to prevent damage from braking friction. The most common scenario is having unlubricated caliper guide pins.
You should use a lubricant like silicone grease to prevent ending from getting uneven brake pads to wear. Your caliper pins might also get stuck, changing the angle between the brake pad and the discs. This causes the creaking sounds, and if you don't act quickly, you might end up having to replace the pads or calipers.
Worn-off hinges and bolts
Hinges and bolts hold the calipers in place, and if they get loose or improperly attached after a repair, they can cause a creaking sound. This is the least expensive situation, but you should get the brakes inspected as soon as possible to prevent further damage.
It's much easier to deal with a loose bolt or other components that hold the caliper in place than to replace the component itself.
Is it normal for brakes to creak?
Yes, it's perfectly normal for brakes to creak and the reasons can vary from worn-off brake pads to damaged calipers or unlubricated hardware. However, you should still visit the mechanic as soon as possible to deal with the issue to prevent having to replace the pads, rotors, or calipers.
It could also happen if you replace the brake pads, but leave the old discs on if they still aren't worn off. There's a small period of adjustment between disc skimming and replacing the brake pads during which you might hear small sounds from the brakes as you stop.
What does a loose caliper sound like?
You could hear a stretching or creaking noise in case you end up getting a loose caliper. That's why we discussed the importance of checking all those little screws, bolts, and pins. Luckily, it's easy to tighten the calipers to prevent further damage that could cause uneven wear of the brake pads.
Inspecting the caliper bolts can solve your troubles with loose calipers, and they usually get loose after improper mounting during brake servicing.
Why does my car creak when I drive slowly?
Your car might creak when you drive slowly due to worn-off or loose components in your braking system. It can be everything from brake pads, to damaged calipers and even hardware components between them.
Unlubricated caliper guide pins can also cause this type of trouble, while in some rare cases even bad wheel bearings might be the source of the noise.
Our take
If you hear a creaking noise when braking, it's nothing to be alarmed about for as long as you visit the mechanic to inspect the braking system. Chances are that something has started to wear off, or the mechanic that installed your calipers back on the disc didn't properly tighten it up during servicing.
Leaving the problem unattended can make things much worse since worn-off brake pads could cause metal-to-metal friction and damage the rotors. To avoid expensive repairs, all you have to do is visit your mechanic as soon as you start hearing light creaks coming from the brakes.