Buick Enclave years to avoid — most common problems
Make a smart car-buying decision by knowing the crucial years to avoid for the Buick Enclave.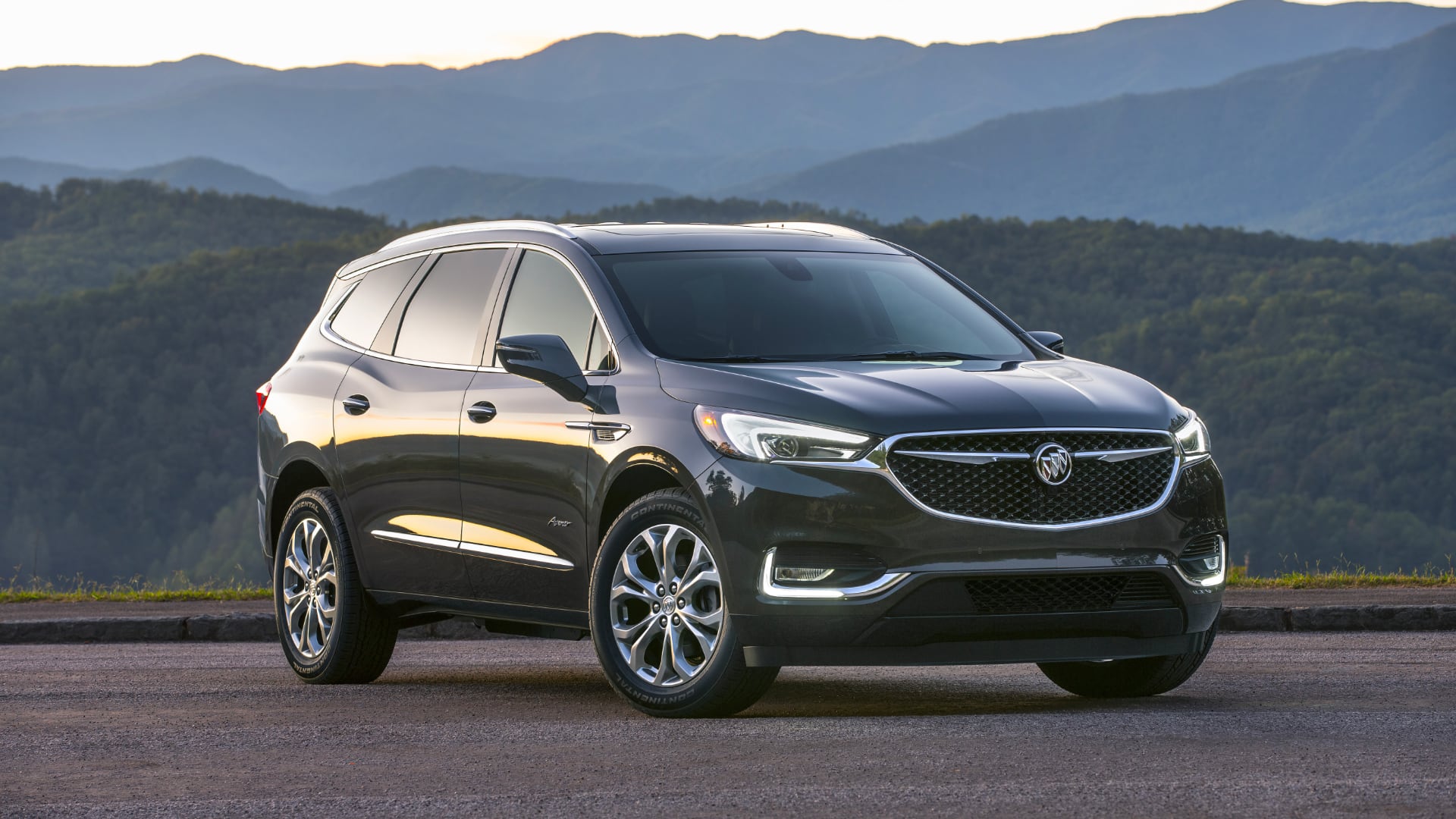 The Buick Enclave is an excellent daily driver, with three rows of seats, an emphasis on comfort, and good road handling. Its latest generation saves fuel, has more headroom and legroom, and has the most up-to-date connectivity and safety features. If your budget is tight, but you insist on getting an Enclave, an older model year may be well worth your money.
It's one of the coziest cars in its class and has enough cargo room for a family's needs. The Buick Enclave has been in production since 2008, making it more than ten years old. Many SUV models have come and gone throughout this time, some excellent, some not so much.
This article's primary goal is to inform you of the Buick Enclave years to avoid.
Most common Buick Enclave problems
The Buick Enclave, which made its debut in 2008, is still being produced as of 2021. It has experienced its fair share of problems throughout the years, and some models are more prone to developing troubles. Most complaints were filed regarding the 2008 Buick Enclave.
The following are the most typical Buick Enclave issues across all model years:
Engine problems
According to reports, the engines of Buick Enclave vehicles produced between 2008 and 2010 started to malfunction after 100k miles. There have been reports of the check engine light remaining on, engine failure, sluggish acceleration, timing chain troubles, and other problems.
These issues arise at high miles, but proper maintenance can help prevent them. An entire engine replacement for a Buick Enclave costs over $4,000, and engine issues cost an average of $3,000 to correct.
The Buick Enclave's engine is one of its strong qualities; it generates enough power to drive the midsize SUV even when fully loaded. This is why many Enclave owners were dissatisfied when the timing chain in their SUV started to malfunction.
Most timing chains don't distort until they have traveled at least 150,000 miles; however, some Enclave timing chains can do so as early as 40,000 miles.
Transmission problems
There have been a lot of transmission issues with Buick Enclaves from 2008 and 2009. Shuttering, slipping out of gear, and total transmission failure was among the problems.
According to reports, these problems start around 90k miles and cost $3,000 on average to fix. Repairing a Buick Enclave's transmission can be quite pricey.
Power steering problems
A large car like the Buick Enclave is much easier to control with power steering. Driving can become difficult and dangerous if this feature is lost, especially if the steering becomes unresponsive when traveling at high speeds on hazardous terrain. This mostly happens due to power steering fluid leaks and improper pressure in the fluid system.
The Buick Enclave model year that receives the most power steering-related complaints is 2010. Many customers have complained that the power steering on their vehicle occasionally malfunctions. Most of the time, it gets challenging to spin the steering wheel.
Older Buick Enclave owners have frequently reported problems with their SUVs' power steering. Some Enclave drivers from 2008 and 2009 have claimed that the power steering in their cars eventually failed.
The reported steering issues with the Buick Enclave started after 70k miles. The reported problems have an average repair cost of $1,500.
Internal accessories problems
The Buick Enclave's interior is filled with various extras that make every drive enjoyable. However, some of them, if flawed or worn out, can also lead to issues for drivers and passengers.
The 2008 through 2010 Buick Enclaves' air conditioning system, condenser, and other interior components allegedly fail after 15k miles.
Some 2015 Buick Enclave owners have complained that ambient lighting on the dashboard reflected light from outside the car. Especially if the light is bright, the reflection appears on the windshield and resembles a fracture, distracting the driver. Other 2016 Enclave owners have reported similar issues.
The heated steering wheel is a standard feature on the 2015 Enclave to keep the driver's hands cozy. While useful in cold weather, some Enclaves' heating systems were reportedly too hot to handle safely.
Check engine light problem
Check engine light issues are common in all Buick Enclave models. The check engine light might indicate several problems, which can give you a hard time with the Enclave.
Even when there is no issue, the engine light may occasionally turn on.
Because of this, owners and mechanics could spend hours searching for problems that don't exist. This ghost-like engine light issue is that you should pay attention to it since, if there is an actual problem, failing to have your Enclave checked out could result in severe damage. Fortunately, one thing that may help you decide if it's a real problem is applying a trick to turn off the check engine light.
Which Buick Enclave years to avoid?
Without question, the midsize SUV market has been given a more opulent makeover with the Buick Enclave. The Buick Enclave is regarded as a more upscale compact SUV compared to its rivals.
But regrettably, this car now has a list of model years to stay away from because of too many defects and recalls. Many people experience anxiety while considering buying a Buick Enclave since so many notable issues have generated so many reports.
The Buick Enclave is still a good vehicle; however, it doesn't have the best dependability record. Here are some Buick Enclave years to stay away from.
First-generation Enclave (2008-2011 model years)
Because it was the first, this Buick Enclave is widely regarded as the worst of all the Buick Enclave models. This model year's most prevalent fault is with the transmission, and most owners claimed that their transmission issues began around the 91,000-mile mark.
When they accelerated or changed gears, their cars would jerk and make loud noises. The cost to repair or rebuild the transmission on a Buick might reach $3500, especially if a warranty does not cover the vehicle.
There have also been reports of airbag failure, total engine failure, and power steering problems. These are all costly and risky issues that need to be addressed.
Most earlier Buick Enclave models had power steering issues, and the 2009 model year is no exception. Another issue with the 2009 model was a problem with the seatbelts, which resulted in a recall.
Furthermore, this model had engine problems, which caused the "check engine light" to remain illuminated. In some cases, there was nothing wrong with the engine, just a faulty check engine light. This could be costly because you'd have to pay a mechanic to determine whether the car was in good working order.
The company made changes to improve the transmission on the car, but there were still transmission problems that required owners to replace the transmission.
The 2009 model also had issues with the timing chain in the car wearing out around 40,000 miles. The timing chain should last approximately five times as long. While not as critical as the transmission, a broken timing chain will cause your vehicle to run improperly. This issue can cost more than $2,000 to fix, and it will only worsen if ignored.
For the 2010 model year, power steering issue persisted, with drivers consistently having difficulty steering their vehicles.
Another intriguing but frustrating issue reported in this model was that the air conditioner only blows hot air when set to cool. This is undesirable in a hot climate or state. The timing chain issues persisted in this model as well. Owners also reported strange engine noises, power loss, and even engine failures.
2011 wasn't any different. There were reports of the timing chain failing, resulting in engine power loss while driving. Another common complaint about this model was alternator failure, which means the car battery could not be charged.
First-generation Enclave (2014 model year)
Despite being released three years after the 2011 model, the 2014 Buick Enclave had just as many problems. Due to numerous issues, this model year was recalled six different times.
Owners of this Buick Enclave frequently voiced their complaints about the vehicle's jerky gearbox, which made for a stressful driving experience.
Additionally, a safety concern was brought on by defective airbags and seatbelts, which is concerning in a vehicle that can accommodate up to seven people. This model also had a regrettable fuel system software issue that led to inaccurate gauge readings.
Timing chain breakdown and unreliable air conditioning were among the issues this model's owners reported.
Best Buick Enclave years
The Buick Enclave has experienced some difficult times, but it isn't all awful. Buick discovered how to improve their vehicles, and the latest versions are considerably better than the early ones.
It also makes an excellent substitute for many other American SUV vehicles. Therefore, it's a good thought that a Buick Enclave exists for you to purchase. And the relevant model years are shown here.
2012 Buick Enclave
2013 Buick Enclave
2015 Buick Enclave
2016 Buick Enclave
2017 Buick Enclave
2018 Buick Enclave
2019 Buick Enclave
2020 Buick Enclave
2021 Buick Enclave
Aside from the earliest model years, the rest are much more trustworthy and significant. Despite all the high-end fixtures they incorporate, the Buick Enclave is still competitively affordable.
The 2020 Buick Enclave Avenir has proven to be the most dependable Buick Enclave model thus far. This does not imply that it is famous or flawless, but it does mean that it is less expensive to maintain than older models.
However, it will cost you since it is the Enclave's top trim. Used models of the 2020 Enclave Avenir are selling for more than $50,000, with new vehicles starting at roughly $55,000.
Even the 2020 Enclave Avenir has the same electrical and transmission problems that have dogged the car since its beginning, despite being the most dependable year.
The Enclave typically lasts between 200,000 and 250,000 miles, comparable to other SUVs on the market in terms of quality.
But if you take good care of your Buick, it should last even longer.
Is the Buick Enclave worth buying?
On the Buick Enclave, newer is better. If you are purchasing a luxury vehicle, you may be willing to pay more for something that has received better reviews. As a result, we recommend the 2020 Buick Enclave.
This model year's fuel economy is better than expected, with buyers reporting a combined 28 miles per gallon in a 450-mile trip through the mountains.
Buyers appreciate the optional 20-inch wheels and the retuned suspension and powertrain.
What appeals to buyers is the 2020 Enclave's serene interior.
Occupants report no outside noise from the wind or the road, and the engine barely peeps.
A six-cylinder SUV with third-row seating ought to be cozy and quiet, and Buick has succeeded in that regard in more recent model years.
Additionally, these cars feature ample cargo room thanks to flat-folding back seats. You might even put a queen-sized mattress back if you have the courage.
What years did Buick Enclave have transmission problems?
All Enclaves frequently experience transmission issues, but the 2008 model receives the most complaints. Around 91,000 miles, owners have reported most transmission issues. When accelerating or shifting gears, the car frequently shakes, makes clunky noises, or does both.
What kind of problems do Buick Enclaves have?
Transmission troubles around 91,000 miles are one of the more typical Buick Enclave issues. They were reports of stretching in the timing chain and power steering failure around 79,000 miles.
What is the life expectancy of a Buick Enclave?
Buick Enclaves typically endure between 150,000 and 250,000 miles, with some models reaching more than 300,000 miles near the end of their lifespan with proper care. In terms of quality, this is on par with other SUVs available.